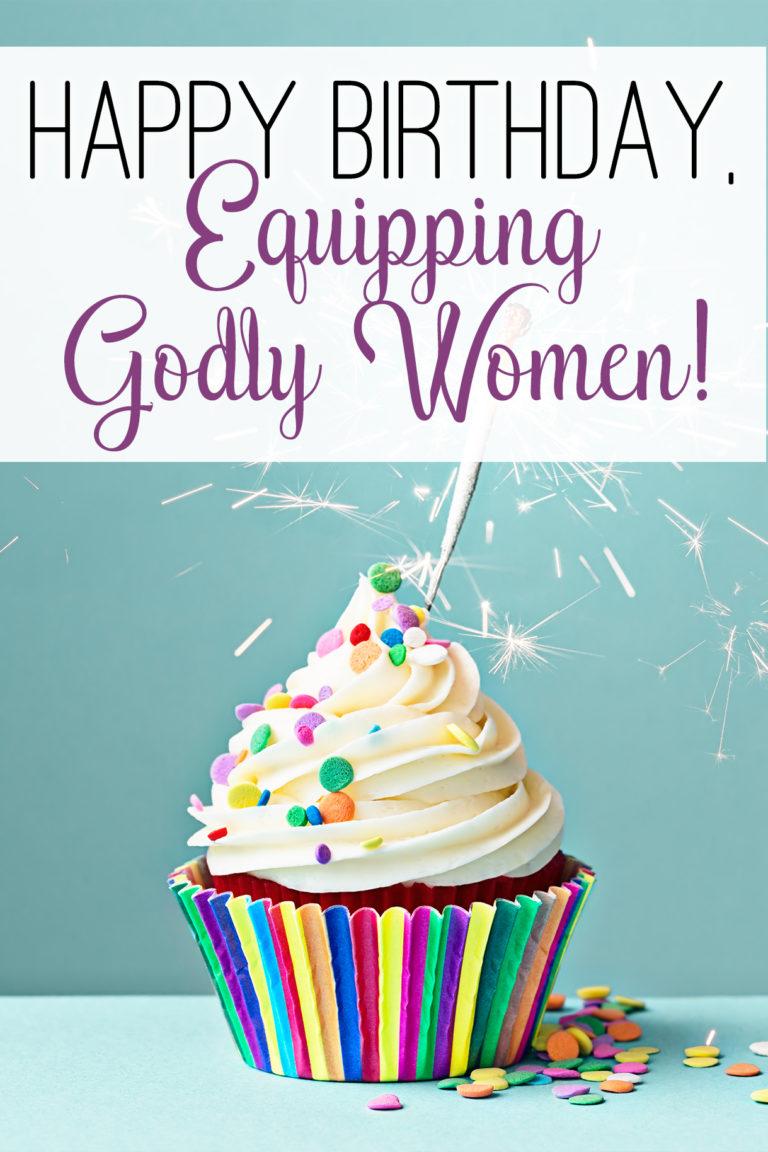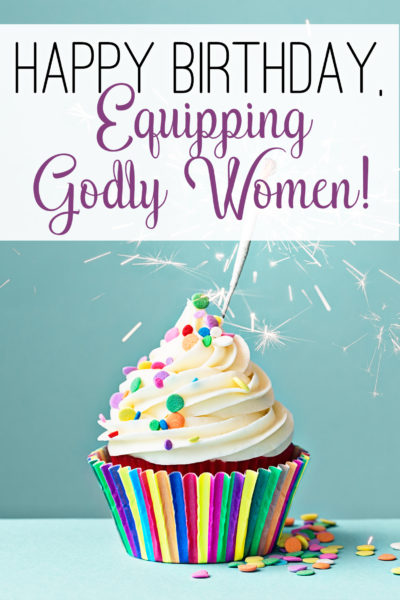 Equipping Godly Women is FIVE years old now! Can you even believe it?
And what a fun five years it has been!
We've had great discussions, fun giveaways, Facebook parties and so much more.
Hopefully you've learned a lot and grown in faith as well.
You see, when I first started this blog, I kept things pretty simple. 5 tips for this, 8 essential strategies for that…
Whether you wanted to be a better Christian, a better wife or a better mom, I wanted to be full of practical and encouraging tips and tricks just for you.
Simple, little things you could act on right now to make your faith that much stronger and your life that much better.
I didn't want to just encourage you (although I do that too). I wanted to equip you — to give you the tools and resources you need to cultivate a faith that matters.
And then somewhere along the way… the conversation turned more serious.
We went from talking about parenting tips and cleaning hacks to discussing what putting God first really looks like and whether or not we can actually trust God to be who He says He is.
We talked about sticky issues like pornography, divorce, Catholicism, drinking and appropriate church attire (which was surprisingly controversial — not sure why).
And now, I'm ready to make this year our BEST one yet!
Seriously, I have SO many fun things planned that I haven't had a chance to share about yet!
And I just know you're going to love them too <3
But before we worry about all the good things to come, let's take a minute to celebrate how far we've come.
Which means, it's time for another big giveaway!!!
Announcing: The Equipping Godly Women Birthday Bash Giveaway!
I am so excited to tell you all about the amazing vendors and individuals that have come together to make this year's Birthday Bash extra special. We have everything from digital books and courses, to everyday use items like mugs and tumblers, to awesome apparel and jewelry!
And one lucky person is going to win all of it!
Enter to win below, and it may just be you…
Equipping Godly Women 5th Birthday Bash Giveaway

Here's everything that's included:
Good luck!
–Brittany
p.s. Know of a friend who would be interested in winning this giveaway? Send them the link! I bet they'd appreciate it 🙂
The following two tabs change content below.
A devoted Christian, wife and mother, Brittany loves helping other women grow in these roles as well. When she isn't busy taking care of her growing family, you can find her at
Equipping Godly Women
, where she regularly shares tips, tricks and encouragement to help you be the amazing woman God created you to be.