Guest Post by Sara of The Holy Mess
Before you speak, ask yourself if what you are going to say is true, is kind, is necessary, is helpful. If the answer is no, maybe what you are about to say should be left unsaid. —Bernard Meltzer
As we discussed in last week's post, How Should Christians Respond to Gossip, if you have ever been the subject of other people's gossip, you know it is incredibly hurtful. When people talk about you behind your back, it's a terrible feeling.
But what if the tables are turned, and you are tempted to gossip?
While you know gossip is wrong, do you think of it as a relatively harmless activity, or do you see it for the serious sin that it actually is?
The truth is: Gossip is wrong. Here's how to stop gossiping once and for all.
1. Recognize Gossip for What it is
Recognize the truth that gossip is sinful. This is not harmless chitchat. The enemy wants you to believe that, but it's Satan's lie. Gossip can bring down a whole church or organization. Likewise, resisting it can strengthen many areas of your life.
The Bible uses many terms for someone who gossips, such as: backbiter, slanderer, talebearer, whisperer, babbler, and busybody. Proverbs 20:19 says, "Whoever goes about slandering reveals secrets; therefore do not associate with a simple babbler."
To gossip is to whisper rumors or secrets, revealing information or feelings that you do not have the right to share, to the harm of someone else.
2. See Gossip as God Sees it
Many verses in the Bible speak about gossip, and the message is clear: Gossip is damaging and sinful.
Perhaps one of the most convicting verses is Romans 1:29-31. Here Paul is speaking about the wrath of God against man when he does not repent, but gives in to evil desires. It says:
"They have become filled with every kind of wickedness, evil, greed and depravity. They are full of envy, murder, strife, deceit and malice. They are gossips, slanderers, God-haters, insolent, arrogant and boastful; they invent ways of doing evil; they disobey their parents; they have no understanding, no fidelity, no love, no mercy." (italics mine)
You might not list gossip in the same category as murder and deceit, but God does. Gossip is that serious.
This doesn't mean gossip is an unforgivable sin. Because of Jesus' death and resurrection, you as a Christian live forgiven and free. Thank you, God, for this amazing gift.
3. Resist Temptation
Women of God, let's be honest together. The temptation to gossip is an area where Satan especially tempts women. Most women love to talk, share, and connect. This is how God designed women, and this is very good! The challenge is that your strength can also be your greatest weakness.
In fact, 1 Timothy 3:11 speaks specifically about pastor's wives and the temptation of gossip. It says, "Their wives likewise must be dignified, not slanderers, but sober-minded, faithful in all things." I'm a pastor's wife so this verse hits especially close to home for me, but I believe this is a call for every Christian woman in the church to examine herself.
As a Christian woman, you have a high calling. When you honor God by resisting the temptation to gossip, your church, family, and community benefit.
4. Focus on What is Pure
Philippians 4:8 tells us, "Finally, brothers and sisters, whatever is true, whatever is noble, whatever is right, whatever is pure, whatever is lovely, whatever is admirable–if anything is excellent or praiseworthy–think about such things." Guard your heart by continually filling your mind with God's word. Then you will be able to discern what is of God, and what better left unspoken.
How can you focus on what is pure?
Walk away from people who gossip, even in the middle of a conversation if necessary.
If you are prone to gossip in specific situations or with certain friends, make a plan in advance for how to handle those times. Be honest with friends, and say, "I'm working hard in my life right now to resist the temptation to gossip. Will you help me?"
Ask your husband or a Christian friend to hold you accountable. This type of vulnerability is not easy, but it's worth it for how you will grow spiritually.
By recognizing gossip for what it is, seeing gossip as God sees it, resisting the temptation, and focusing on what is pure, you will see significant growth in this area of your life.
Is gossip a temptation for you? How do you resist?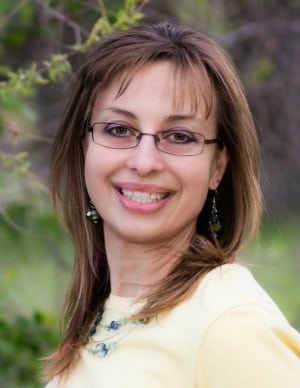 Sara Borgstede is a triathlete, speaker, and writer. She has been maintaining a 100 lb weight loss for 10 years, and runs an online faith and fitness program for women, www.faithfulfinishlines.com. She is mom to 5 kids through birth and special needs adoption, and she and her husband Mike were foster parents to 35 children. Sara takes a lot of power naps.