Today's the day we've all been waiting for!
If you got my email last Thursday (or if you follow me on Instagram), then you probably know that this last weekend we celebrated Equipping Godly Women's 4th birthday!
I LOVE celebrating this important milestone every year (even more than celebrating my own birthday), and I always try to use it as an excuse to send tons of love your way 💗💗.
After all — none of this would be possible without YOU and this is just one small way I can say "Thanks!"
So — who's ready to celebrate???
(Please be sure to read this WHOLE post. There's so much good stuff here — I DON'T want you to miss out!)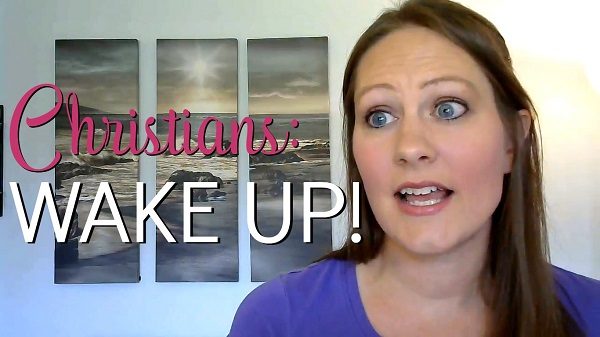 1. The Equipping Godly Women Video Podcast is Now Live
And TRUST ME when I say you do not want to miss the first episode. It. Is. Powerful.
In it, I'm sharing my vision and direction for this next year going forward, what that means for me, and what that means for you.
Please, please, please watch it, and if you love it: give it a like, a comment and/or subscribe to the channel. That would really help me out, since positive feedback tells Youtube, "This is a good video. You should show it to more people."
And I really think you're going to love it too.
Check Out Our First Podcast Episode Here
2. This Week's Giveaway Starts NOW
Woo hoo! In honor of our birthday, our new podcast, our new direction, and just the fact that you're awesome, I'm doing another giveaway!
The "ALL IN" prize pack contains two fantastic books I read this month and LOVED as well as a pretty necklace to help you remember to be ALL IN, no matter what.
Entering to win is super duper easy, it only takes a minute, and you just might win! (How fun would that be???)
* Note: Unfortunately, I can only ship physical products within the US, but if you're located elsewhere, go ahead and enter anyways. I'll just send you e-versions of the books instead if you win. Giveaway is open through next Tuesday, Sept. 4, 2018 at midnight EDT. See "terms and conditions" on giveaway widget for full detail, or email staff@equippinggodlywomen.com with any questions.
3. All Equipping Godly Women Products 40% off (Through Friday only)
And finally — in honor of our 4th birthday, I'm putting all Equipping Godly Women digital products on sale for 40% off THROUGH FRIDAY ONLY. So if there are any books, printable cards, or anything else you've had your eye on that you haven't purchased yet, now is your chance!
Use coupon code Birthday40 for an instant 40% off!
* Note: If you are in the EU, email me BEFORE you buy. Also — this offer is not valid on "Strategies Worth Sharing" or any physical products.
Alright, that about does it for today… I hope you LOVE the podcast, best of luck in the giveaway, and don't forget to check out the sale, and I'll talk to you again soon! 💗💗
–Brittany Ann
The following two tabs change content below.
A devoted Christian, wife and mother, Brittany loves helping other women grow in these roles as well. When she isn't busy taking care of her growing family, you can find her at
Equipping Godly Women
, where she regularly shares tips, tricks and encouragement to help you be the amazing woman God created you to be.