Guest Post by Isabel of Family Life Blog
Have you ever felt like you can't lead others, helping them grow in their faith because of your past?
Have you ever felt like you're not worthy of sharing the gospel with others?
Maybe you've had thoughts like:
"I'm not good enough!"
"I don't know enough of the Bible."
"I've sinned way too much in my past."
"How can I lead others to grow in their faith if sometimes, my own faith gets shaken?"
Well, my friend. You're not the only one who thinks about this, and (worse yet) sometimes even believes it.
I've had these thoughts so many times… I've let them creep in and get into my head. I've doubted myself. I've questioned my calling.
But enough is enough.
Because none of these statements are in the Bible. None of them are the truth of God for my life or for yours.
Related: Who I Am in Christ: 10 Life-Changing Truths All Christians MUST Know
What Does the Bible Say About Us?
I had to go look for answers in the Bible, because I wanted to hear the voice of God and what He has to say about me. Not my own voice or the enemy's.
And here's what I found:
He was handed over to die because of our sins, and he was raised to life to make us right with God. 

–Romans 4:25
When Jesus raised from the dead, He made us right with God. Our sin no longer holds us captive. He made us new creatures and gave us a new life.
Here's more:
This means that anyone who belongs to Christ has become a new person. The old life is gone; a new life has begun! And all of this is a gift from God, who brought us back to himself through Christ. 

And God has given us this task of reconciling people to him. For God was in Christ, reconciling the world to himself, no longer counting people's sins against them. And he gave us this wonderful message of reconciliation. 

So we are Christ's ambassadors; God is making his appeal through us. We speak for Christ when we plead, "Come back to God!"For God made Christ, who never sinned, to be the offering for our sin, so that we could be made right with God through Christ.

—2 Corinthians 5:17-21
The scriptures not only say that God has brought us back to himself through Christ, but it also says that He has given us this task of reconciling people to him.
Not only have we been cleaned of our sins, but we were also chosen to be Christ's ambassadors for his message of reconciliation.
The Bible itself says that we are to go and speak about the gospel. The Bible itself says that we're not bound by our sins anymore. We're free and are new creatures. Even though we might not believe that we're worthy of this, but it's not out of good behavior or knowledge or anything else that we were redeemed. It is by God's grace alone!
How to Handle Doubt and Insecurity in Christ
We'll never be at a point where there are no doubts or our faith is always 100%. At the end of the day, we're only human and we have to keep working to grow and strengthen our faith.
And if these fiery arrows of the enemy don't stop coming at us… How do we fight them?
…hold up the shield of faith to stop the fiery arrows of the devil."

–Ephesians 6:16
The thing is, how can we hold up our shields of faith and fight these when doubt creeps in? When our faith is shaken?
Here's how: 
1. Share your Struggle
Here's what happened. God spoke with me months ago in a really powerful way and I feel that my calling in him is to share the gospel with others through this little corner of the internet.
Today though, as I was talking to a friend about a passage of the Bible and what God revealed to me through it, she had a completely different opinion. It seemed as though I had not understood the passage at all. And don't get me wrong–it's more than possible that I had misunderstood the passage, but this is not the point.
The point is that I left our meeting completely doubting myself.  What if I'm totally wrong about it and God never revealed himself to me about it like I thought he had? How can I share the gospel with others if I don't even understand it myself? Is this really my calling?
You can see how easy it is for lies and negative thoughts to spiral out of control and take us in a poor direction.
When my husband came home for lunch, I shared everything that had happened with him, including all my doubts, fears and insecurities. The first thing he did, was to remind me of how much the devil wants to mess with God's plan. Of how much he wants to confuse us and to tell us lies so that we can lose focus. He reminded me of all the reasons why I believe this is my calling.
He also encouraged me to pray, read the Bible, and meditate intentionally to be able to hear from God on this matter. Which I did, and man, can I just tell you that God reaffirmed my calling and revealed many other things to me?
Sharing those doubts and fears with people who can encourage you and influence you positively, will equip you to hold up your shield of faith and fight the fiery arrows of the enemy. They will remind you of the truth the scriptures say about you!
2. Read Scripture, Meditate on it, and Pray
Hearing it from your spouse, a close friend, a pastor, or a mentor will surely encourage you, but reading it right from scriptures and praying directly to God… Do I need to say that going straight to the source of faith, strength, and courage is always the best alternative?
When I read the Bible, meditated, and prayed the scriptures back to God right after the incident happened, I felt so encouraged to keep going. I felt the peace of God and I had the certainty that this is really what he wants me to do:
Don't worry about anything; instead, pray about everything. Tell God what you need, and thank Him for all He has done. 

Then you will experience God's peace, which exceeds anything we can understand. His peace will guard your hearts and minds as you live in Christ Jesus. 

–Philippians 4:6-7
The doubts were fiery arrows from the enemy, trying to deviate me from my true calling. All I needed was a strong cup of faith to fight them and turn off their flame.
3. Remember that Jesus didn't pick perfect people
Remember Paul? He used to persecute Christians and arrest them before he believed in Christ and became a witness for him. He did great things for Christ. In fact, he wrote a huge part of the New Testament.
Remember Peter? He was just a simple fisherman. And how many times did he have his faith shaken? He even denied Jesus three times.
What about Matthew (Levi)? He was a tax collector, indirectly called a scum by the teachers of the religious law, the Pharisees.
Later, Levi invited Jesus and his disciples to his home as dinner guests, along with many tax collectors and other disreputable sinners. (There were many people of this kind among Jesus' followers.) 

But when the teachers of religious law who were Pharisees saw him eating with tax collectors and other sinners, they asked his disciples, "Why does he eat with such scum?"

–Mark 2:15-16
But Jesus looked at each one of them and saw the potential they all had. He looked at each one of them and saw their hearts and their willingness to serve the Kingdom. They weren't perfect, but they all said yes to their calling and loved Jesus.
No leader, no pastor, no speaker is perfect. So why do you think you have to be? Why do I think I have to be? We don't have to be perfect. We just have to say yes and have our focus on Christ and his word.
Related Post: Do Something
4. Keep Sharing the Gospel
Don't give up. Don't stop spreading the love of Jesus because of a little roadblock. Don't stop spreading the love of Jesus because you think you're not enough or don't know enough. We're all learning as we go, and Jesus sees our hearts.
Can you imagine if only perfect people could serve the kingdom of God? There would be no one serving at all! Because there are no perfect people.
How many times have I had roadblocks and thought about giving up? I even had a really negative Facebook comment towards my husband and me one time, but all it did was encourage me to keep sharing the gospel even more. You are enough.
Don't let the thoughts of inadequacy keep you from helping others grow in their faith.
Jesus sees your heart and he sees the potential in you!
Every time you start questioning if you're supposed to keep going, remember to talk to someone who can encourage you, read the Bible, meditate, and pray! Oh, and remember: Jesus didn't pick perfect people to spread the gospel! So, keep sharing it!
Do you ever struggle to find the confidence to share the gospel? What is one action step you can take to start sharing your faith more confidently?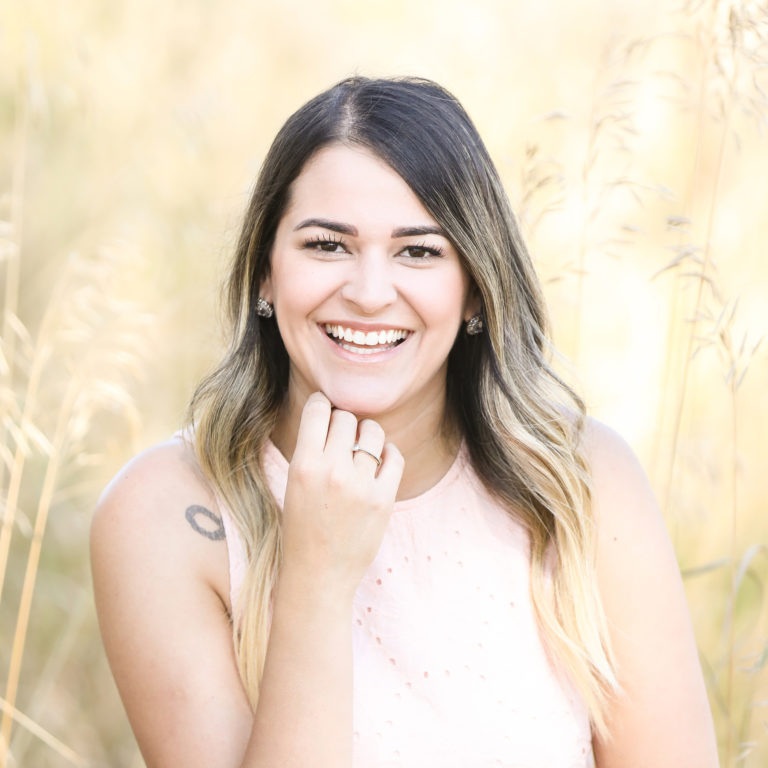 Isabel is a Christian wife and mom of two boys. She strives to create a thriving home and family life for herself, her husband, and kids, and she helps others do the same. On Family Life Blog, you can expect to learn how to gain control over your finances, grow in faith, create a positive family environment, turn your house into a thriving, beautiful home, and bring people together around the table by cooking simple, delicious recipes! You can start creating a thriving home & beautiful life at Family Life Blog today.