Looking for the best Christian podcasts for women? Whether you need help with your marriage, your parenting, or you simply want to be challenged and inspired, here are 10 top Christian podcasts that are definitely worth a listen!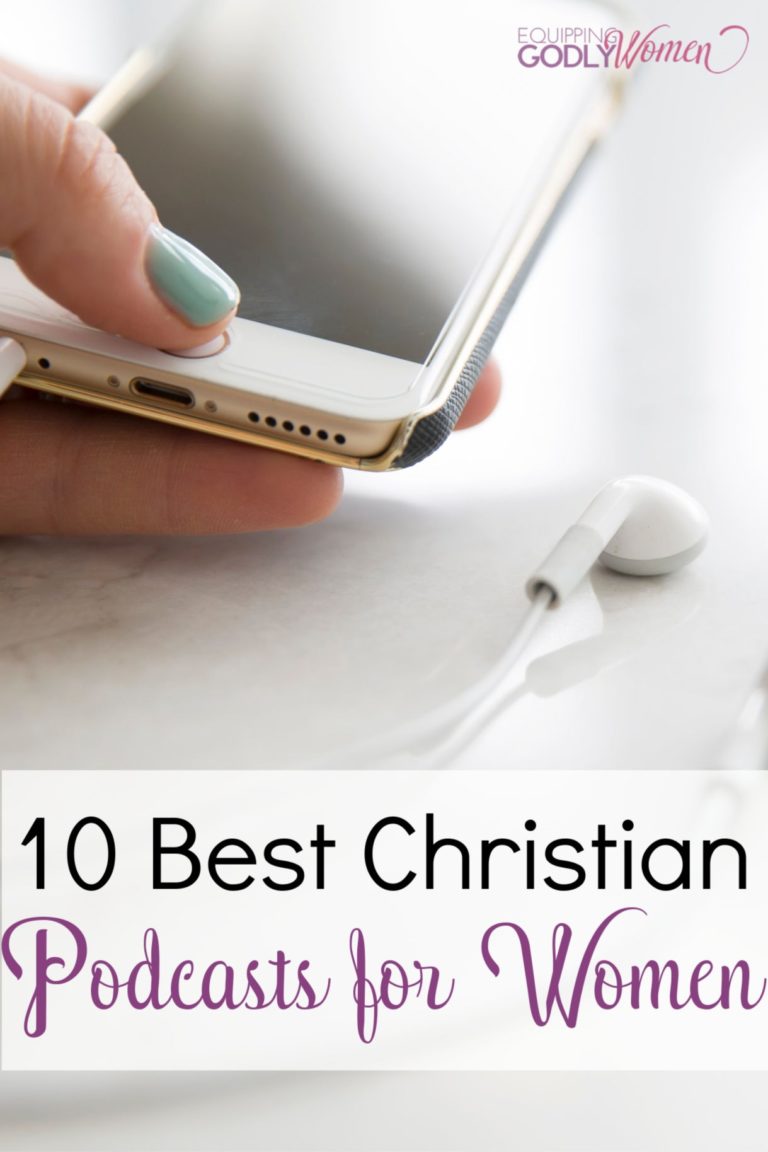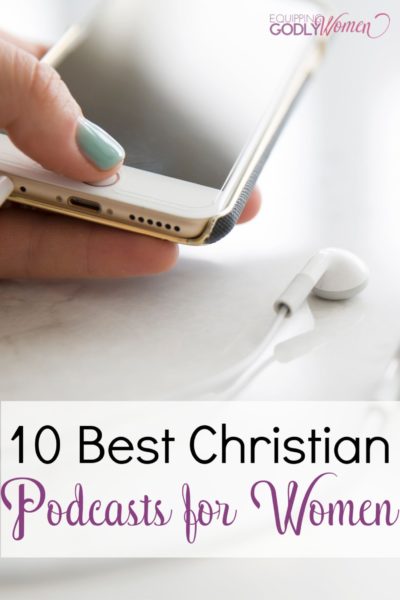 Pop Quiz Time.
When it comes to growing in faith, what would you say is the BIGGEST obstacle holding Christian women back today?
b. Overcoming past sin and shame
c. Learning how to read the Bible
d. Figuring out how to trust in the Lord
Answer: While each of these factors do definitely play a role… For many of us, it's the lack of time (answer a) that's hurting us the most.
We're SO busy working, taking care of our families, taking care of our homes, trying to be the perfect proverbs 31 woman… that we simply don't have the time, energy or motivation left over to do anything else — much less learn how to study the Bible and grow in our faith!
That's the bad news.
*Related: Want to Make Your Faith a Priority?
Now — are you ready for the good news?
I found a really great solution that I think is REALLY going to help. Not only will it challenge you and inspire you to truly grow in your faith, BUT it doesn't add ANY more time in your day!
The answer: Listening to Christian Podcasts for Women!
Why I Love Listening to Christian Podcasts for Women
Now, I know, Christian podcasts for women aren't exactly a brand new phenomenon. Podcasts have been around for years. BUT I do feel like they've really exploded in popularity lately, and there are new Christian marriage podcasts and Christian parenting podcasts dedicated to showing you how to be a Godly woman, wife and/or mom popping up all the time.
Personally, I've listened to a few business-related podcasts and in the past and really enjoyed them. But it was only recently (when I was doing research for the Equipping Godly Women podcast!) that I really started to listen to Christian podcasts for women myself, and I'm so glad I did!
Here's why:
Christian podcasts are a great way to fill your mind with Christian thoughts, Scripture and ideas all week long (not just on Sundays!)
The best Christian podcasts for women are seriously good! They're challenging, encouraging, thought-provoking, entertaining and so much more.
They provide really great perspective and advice on the real issues Christian women deal with every single day (but can't always talk about)
And the thing I love most: They don't really take up any time!
While I definitely love reading my favorite blogs by Christian women, they really aren't very good for multi-tasking, which means I have to set aside time to read them when I'm not doing anything else.
Podcasts, on the other hand, are absolutely perfect for listening to while you're doing dishes, folding laundry, taking the dog for a walk, driving around in the car… or any other boring activity that takes up a lot of your time but not a lot of your attention.
So they aren't just another "thing" on your to-do list that you don't have time for — you can fit them in super easily for some extra encouragement and motivation (and make laundry that much more interesting in the process!)
**Note: Christian Youtube videos are great for this too! Here are some great Christian YouTubers You'll Wish You Were Following
10 Best Christian Podcasts for Women
Okay, so you want to start listening to some of the best Christian podcasts for women, but the real question is: Where do you start???
Hey, I get it. It can be TOTALLY overwhelming to hop into iTunes, Stitcher, Spotify or Google and find just line after line after line of Christian podcasts. How do you choose?
They're all so different, and honestly, some are a lot better than others. (And even if you find one that is really well done, how do you know the theology isn't off somewhere? That's a pretty important thing to consider too!)
Well, the good news is, you don't have to figure it out alone. I recently spent HOURS going through the top Christian podcasts for women, asking for recommendations, and checking them out to see what they're all about.
And now, I have a handy short list of the 10 Best Christian Podcasts for Women just for you!
Check them out below!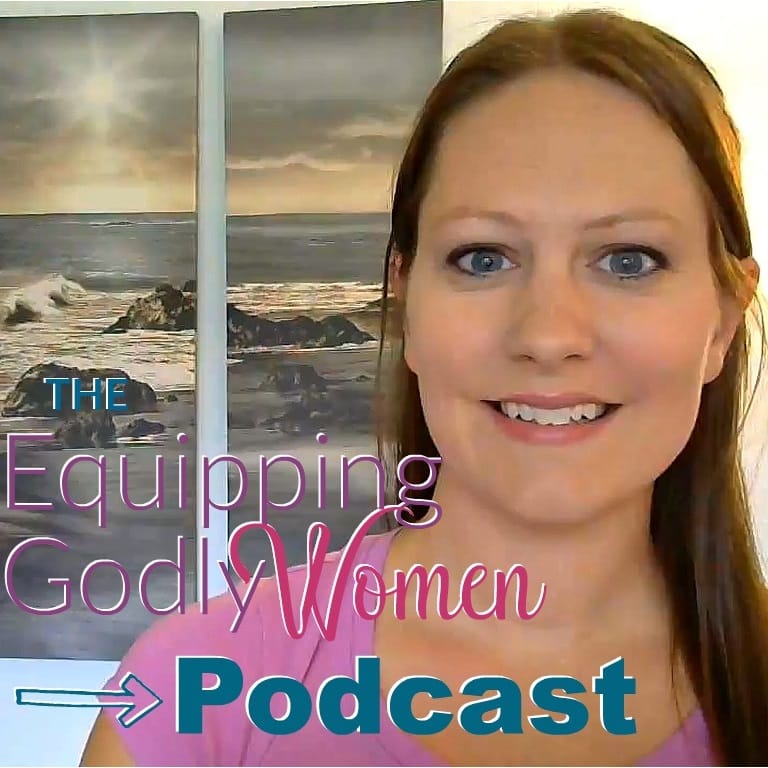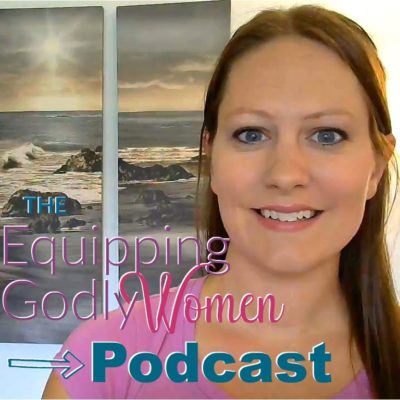 1. The Equipping Godly Women Podcast
Of course I couldn't create a list of my favorite podcasts for Christian women without including the Equipping Godly Women podcast!
In this podcast, we dive deep into what it really looks like to live a life that's ALL IN for Christ. From honest interviews about the topics we all struggle with every day to convicting messages about what it really means to be a devoted follower of Christ, you'll find tons of encouragement, inspiration, and practical, hands-on advice here… along with the serious kick in the pants we all need sometimes.
There are lots of podcasts out there designed to entertain you and keep you laughing, but if you're tired of living a lukewarm life for Christ and you're ready to finally experience the real life change that comes from being ALL IN for Christ, this podcast will challenge, encourage and equip you to do just that.
Listen to a sample and see what you think: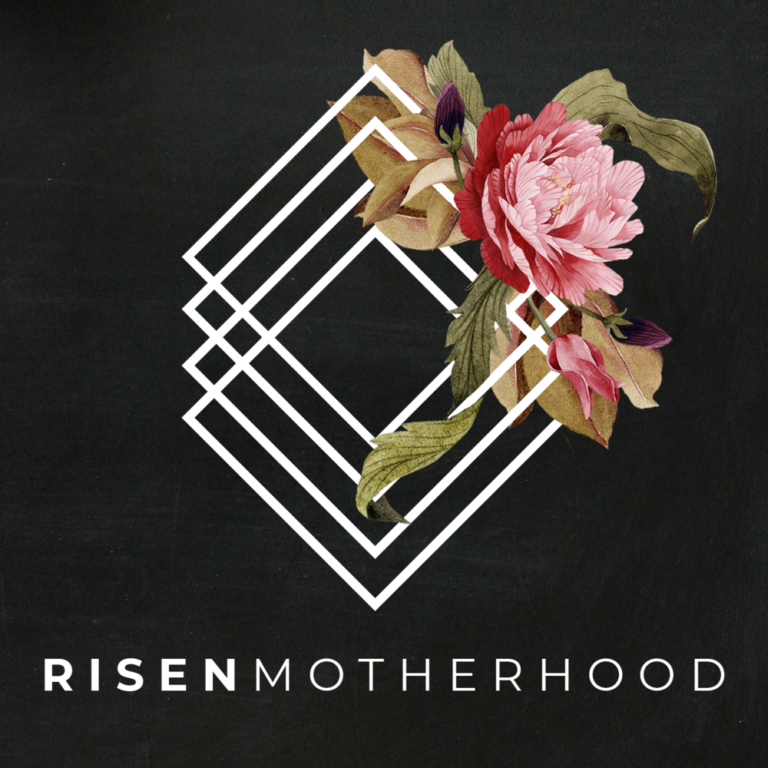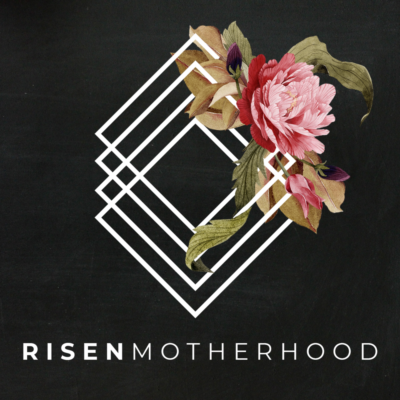 2. Risen Motherhood with Emily Jensen and Laura Wifler
Another podcast that kept popping up time and time again, the Risen Motherhood podcast is a popular choice for Christian moms looking for "gospel-hope" and fresh perspective in what can feel like the trenches of motherhood.
From issues such as potty training, naptimes, disciplining your children, and even recovering from childhood abuse, Emily Jensen and Laura Wifler show how the gospel really does affect every area of our lives, and how it can help you as a young mother as well. They remind listeners that when life gets hard (as it often does!) and you feel like you can't go on, you can always turn to the gospel for hope and help.
Their tone may be casual and low-key, but don't be mistaken. These short (15-20 minute) podcasts are jam packed with much-needed reminders and plenty of Spiritual truth. If you're looking for Christian parenting podcasts for moms of littles — this is it.
Learn more about the Risen Motherhood podcast here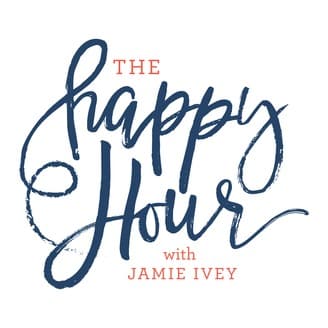 3. The Happy Hour with Jamie Ivey
As I was researching the best podcasts for Christian women, this fun podcast is one that just kept popping up again and again, and it's not hard to see why! With over 200 episodes, The Happy Hour with Jamie Ivey has TONS of great content to encourage and inspire you.
The show's topics are varied (as Jamie says, "the big things in life, the little things in life, and everything in between"), but always relevant, inspiring and super interesting. Topics include marriage, faith, children, parenting, sorrow, grief, joy, justice, books, what they are loving, plus so much more.
From Jamie's noteworthy guests and engaging topics to her charitable, honest, intelligent, and fun personality, her podcast is one that you'll want to catch every week!
Learn more about The Happy Hour with Jami Ivey here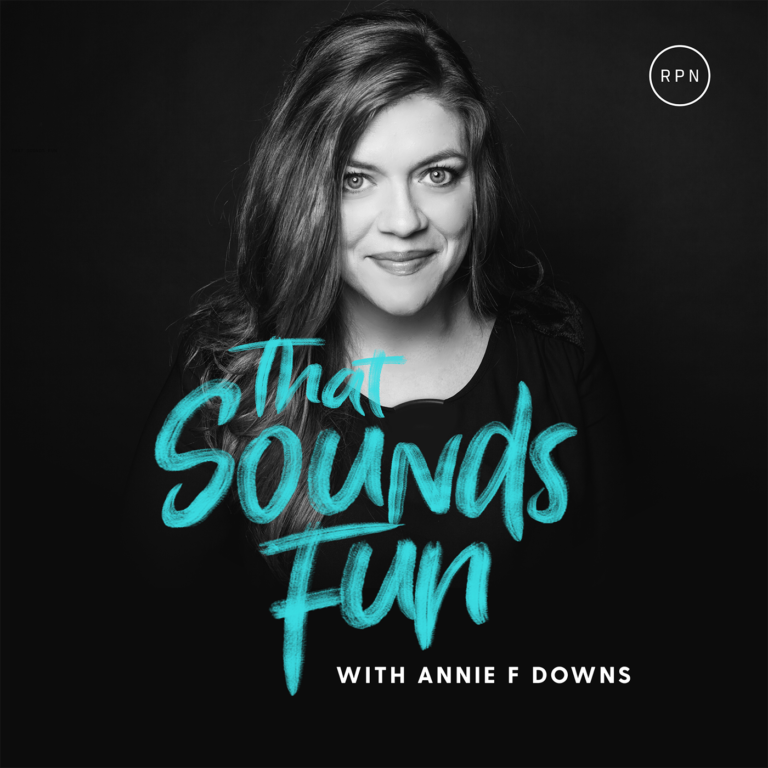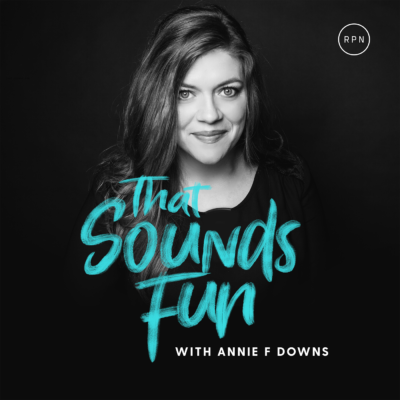 4. That Sounds Fun with Annie F. Downs
I actually got to hear Annie F. Downs speak at a Christian conference I attended a few years ago, and let me tell you, she does not disappoint — whether on the stage or behind a microphone. With her contagious laughter and ability to make friends wherever she goes, Annie F. Downs' podcast, That Sounds Fun, totally lives up to it's name.
An interview-style podcast with TONS of Christian "celebrities" ranging from comedians to non-profit CEOs to NFL FOOTBALL PLAYERS (Tim Tebow anyone?), That Sounds Fun will infuse your day with Christian truths that are delivered with wit and heart.
Her show feels like sitting down to coffee with a good friend, and her ability to weave deep conversations is an art. Plus, as a committed Christian CEO, author, and single woman with no kids, her podcast is a great choice for ambitious Christian women who may want something less exclusively family-oriented than the typical Christian parenting podcasts or Christian marriage podcasts out there.
Learn more about the That Sounds Fun Podcast here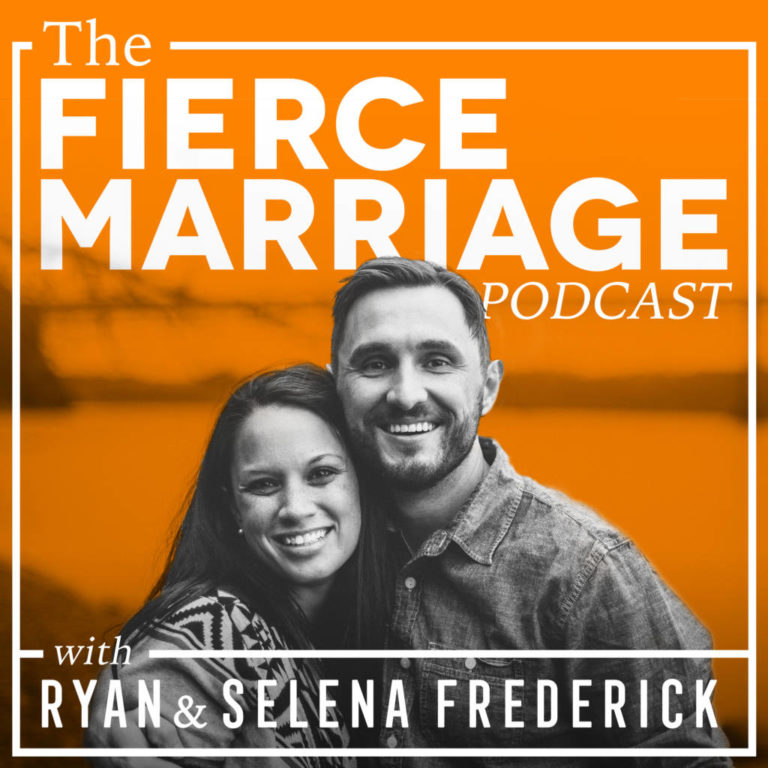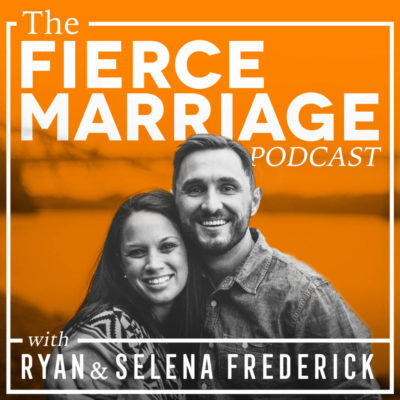 5. Fierce Marriage Podcast with Ryan and Selena Frederick
Ready to create an awesome, rock-solid Christian marriage? If so, the Fierce Marriage Podcast with Ryan and Selena Frederick is for you.
In it, husband-and-wife couple Ryan and Selena Frederick have the open, honest, deep and even playful conversations all of us wish we could have with our spouses on things like sex, finances, communication, purpose, priorities, and many other important topics for the Christian couple. Conversations that will encourage, equip and inspire you to start having some of the same conversations in your own marriage as well.
Whether you're looking for Godly marriage role models, you simply want to listen to more Christian marriage podcasts, or you have a specific question you'd like advice on (they take reader questions!), this is one podcast that deserves a spot on your weekly playlist. Listen by yourself or with your spouse!
Learn more about the Fierce Marriage Podcast here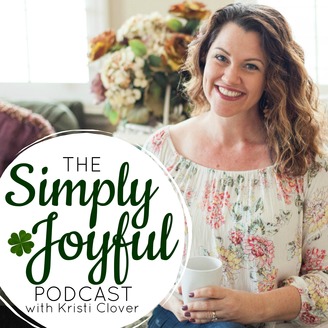 6. The Simply Joyful Podcast with Kristi Clover
Looking for simple tips and tricks to improve your day-to-day life and to bring a little more joy into your home? If so, The Simply Joyful Podcast is one helpful and inspiring podcast you don't want to miss!
In it, host Kristi Clover interviews tons of big names in the Christian Living space on all sorts of topics — everything from faith, family, homemaking, homeschooling and more.
No matter what stage of family life you're in or what you're struggling with right now, you're sure to find several episodes to inspire, encourage and equip you in your role of Christian wife, mother and homemaker.
Learn More About the Simply Joyful Podcast Here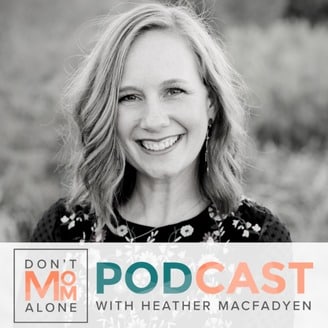 7. Don't Mom Alone (Formerly the God Centered Mom) Podcast by Heather MacFayden
As a wife and mother to four boys, Heather MacFadyen definitely has the advice and experience we need, and it comes through loud and clear in her Don't Mom Alone Podcast. One of the more popular Christian parenting podcasts, Don't Mom Alone is chock full of wisdom, advice and encouragement!
With a wide variety of guests from a number of backgrounds and life experiences, each episode is full of God-centered truths, spiritual encouragement, and enough honesty to encourage us when we feel like we've – yet again – missed the mark in our parenting, our marriages, and our lives.
Heather also makes a special point to include guests who can share ways to help you navigate deep topics like disability, race, and culture with your kids. This podcast will encourage you to settle down in with God, digging deeper into what He has for you and who He has you for.
Learn more about the God-Centered Mom Podcast here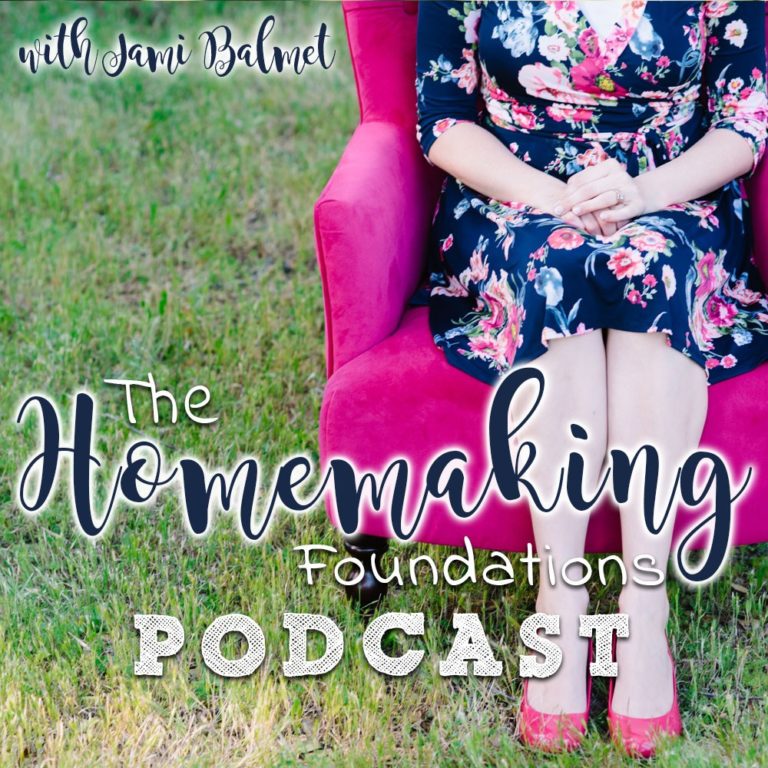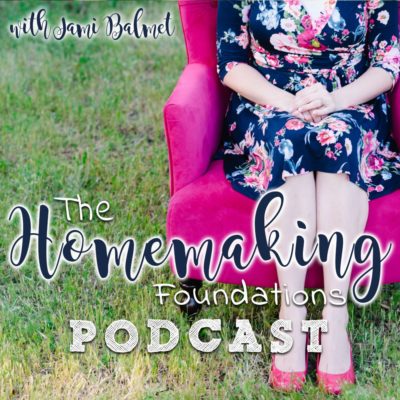 8. The Homemaking Foundations Podcast with Jami Balmet
After Jami Balmet's website (Young Wife's Guide) earned a top spot in my article 10 Awesome Websites for Christian Women, it should come as no surprise that her podcast ranks among my favorite Christian podcasts for women as well.
Through a series of interviews and by sharing her own tips, Jami's podcast equips listeners to craft a Gospel-centered home by exploring various areas of Christian homemaking including Biblical womanhood, cooking, organizing, healthy living, marriage, and more.
With a goal of helping other women bring glory to God every day in their homes and help encourage and equip them to serve with joy and diligence, this podcast is full of biblical encouragement as well as practical ideas and tips.
While there is no shortage of Christian marriage podcasts and Christian parenting podcasts out there, Jami's content truly takes the mission of equipping Christian wives and mothers one step farther. Her Homemaking Foundations podcast is one of the best Christian homemaking podcasts I've found!
Learn more about the Homemaking Ministries Podcast Here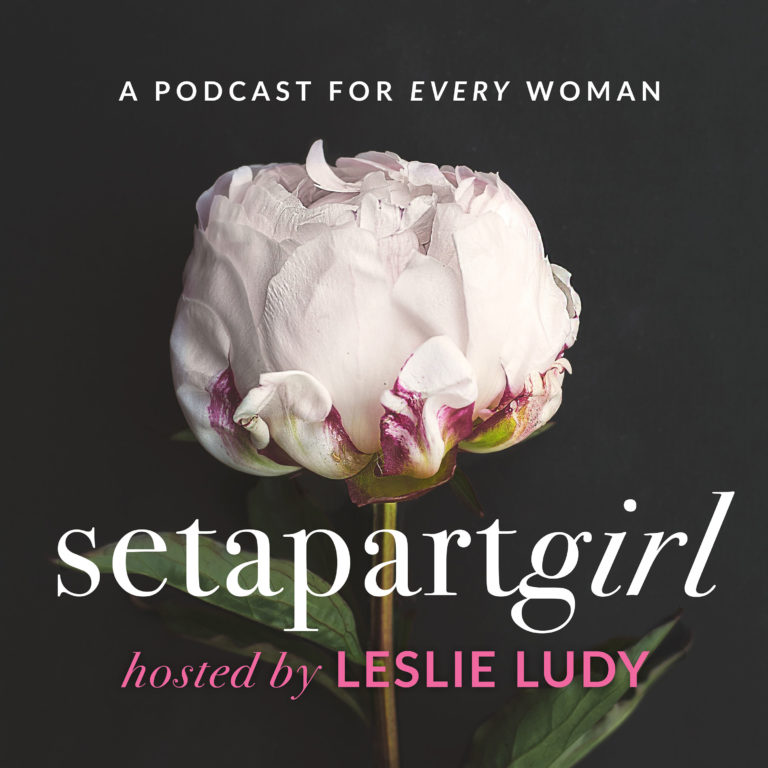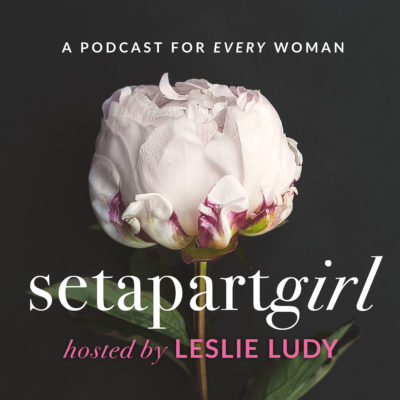 9. Set Apart Girl with Leslie Ludy
With a mission to inspire Christian women of all ages to pursue true Christ-centered femininity, bestselling author Leslie Ludy's podcast does exactly that.
Full of straightforward, practical advice as well as tons of Scripture and encouragement, the Set Apart Girl podcast dives into issues including God-centered living, Biblical marriage and parenting, purpose, purity and beauty. Leslie's show will infuse your day with fresh perspective that speaks to your heart. Set Apart Girl has the honest truths we need to hear, laced with the grace our hearts need to become – and stay – soft as we find our purpose and fulfillment in Him.
Learn More About the Set Apart Girl Podcast here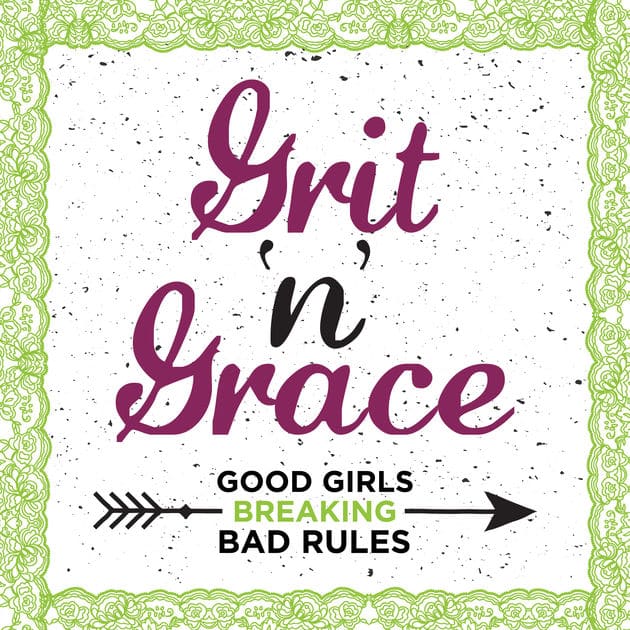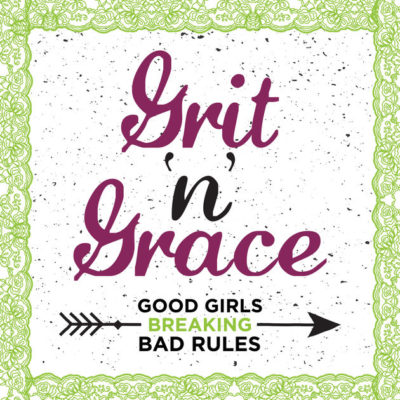 10. Grit 'n' Grace with Cheri Gregory and Amy Carroll
Tired of trying to be the "perfect Christian good girl" who keeps all the rules (but who ultimately feels a little empty inside?) If so, Grit 'n' Grace: Good Girls Breaking Bad Rules with Cheri Gregory and Amy Carroll is for you.
A podcast devoted to equipping Christian women to develop grit, break the hold of the legalistic rules that hold us captive, and learn to fully embrace God's grace, this encouraging and challenging podcast will challenge your ideas of perfectionism and break down those impossibly high standards that so many of us put on ourselves.
A friendly podcast that feels like sitting down with friends to chat, you'll love the witty and insightful conversation you find here as you slowly learn to open up, be yourself, and rest in God's undying love for you — just the way you are.
Learn more about the Grace and Grit Podcast here
Do you listen to Christian women podcasts on a regular basis? Which Christian podcasts for women are your favorite? Share them in the comments below! (Be sure to include what you like about them as well!)
The following two tabs change content below.
A devoted Christian, wife and mother, Brittany loves helping other women grow in these roles as well. When she isn't busy taking care of her growing family, you can find her at
Equipping Godly Women
, where she regularly shares tips, tricks and encouragement to help you be the amazing woman God created you to be.