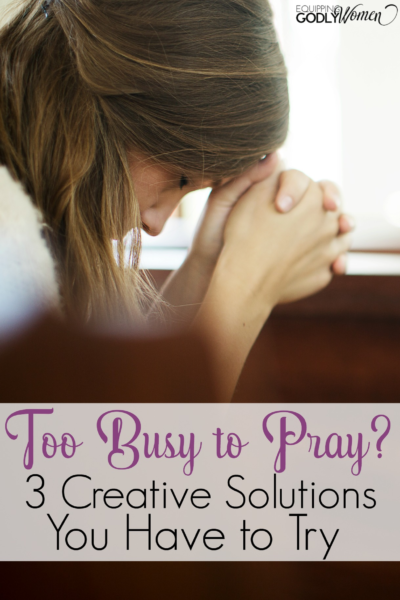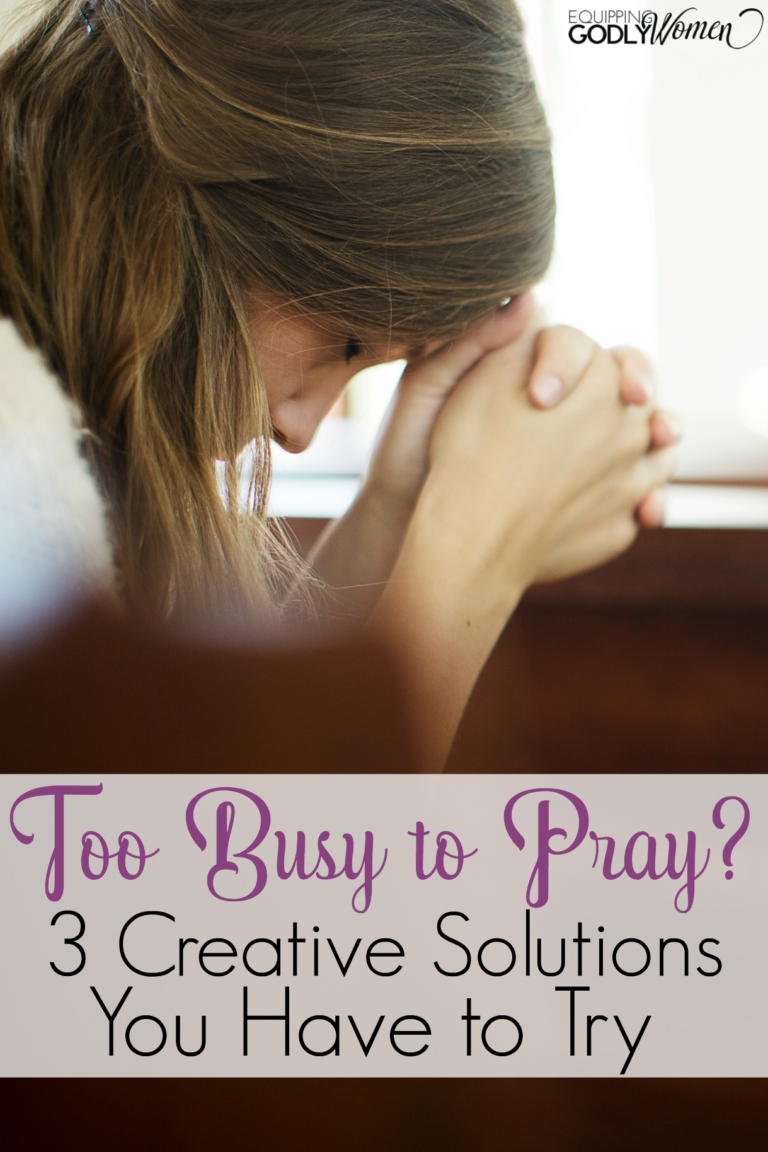 In an ideal world, I wake up after 8 ½ hours of sleep each morning before anyone else is stirring, stroll out to my kitchen and patiently brew a pot of coffee.
I sit out on my back deck with my Bible in my lap or go for a walk, enjoying the picture-perfect day. I praise God for the wonders of creation, feel joyful in his presence and faithfully present my requests to him in prayer.
Then I welcome the rest of my family to the day, lead my kids through a peaceful morning routine and pretty much knock the socks off the rest of my day, like any Christian supermom should.
It's a nice picture, isn't it? Take a moment and indulge in this fantasy with me.
Now let's get real.
Does the following sound familiar?
I roll out of bed a liiiiiittle (or a lot) later than the ideal. As quietly as I try to move, my kids' spider senses go off and I say goodbye to any opportunity to be alone.
I try to focus my attention on something spiritual for a few minutes after breakfast, but then my mind is full of all the to-dos and shoulds for the day. There are dishes to do, places to be, tasks to finish and minimal quiet. Before I know it, it's 11 p.m. and I'm too tired to put a cohesive thought together.
It's hard to connect with God sometimes, especially when life is so demanding.
I've been in that second scenario more times than I'd like to admit. But a personal relationship with God is my number one priority. As life (especially as a mom) has demanded the most of my time and energy, I've had to get creative about how to talk to my Father in a deep and meaningful way.
As challenging as it can be in life's busyness, it's worth the effort to explore how grow in prayer as a spiritual discipline. I've spent a lot of time in this area over the past couple of years—when my life has been hectic and I've need connection with God more than ever.
While there are certainly times I need to carve out more time, I've found that with the right focus and intent, I can go deep with God in about ten minutes or less. And even if I get interrupted, those precious moments can go a long way!
**Related: How to make Time for God When You Barely Have Time to Pee
1. Write or Draw
This is probably the single most effective way I can pray with purpose and intention without losing focus in a short amount of time. It's also helpful for keeping track of my intimate conversations with God and seeing how I grow.
But how should we approach a prayer journal? A lot of people do it differently. Should it be structured any particular way?
I personally do a mixture of free form and using prompts and I think this helps me be authentic but also guides me when I'm drawing a blank about what to say. Here are some ideas to get your juices flowing:
Write out Bible verses—or even long passages—and reflect on them. Get artistic if you so desire, as drawing or expressing your heart to God in this way can engage your emotions in a different way.
List the things you are thankful for. Modern psychology recognizes what the Bible has said all along: gratitude, prayer and joy are all linked (1 Thessalonians 5:16–18).
Work through anything you're anxious about and submit your requests to God (Philippians 4:7).
You do not need to be a "good" writer or artist to connect with the Lord in these ways! Simply putting your thoughts and emotions to paper can help you process what you might not express otherwise.
If you want some help getting started in prayer journaling and other basic prayer methods, check out my seven-day printable, Teach Me to Pray, which walks through Jesus' teachings on prayer.
2. Speak Aloud or Sing
I've found that while God knows my thoughts, I don't always know them myself. It's really easy to trail off and get distracted when I keep my prayers inside my head. Speaking out loud helps me process and verbalize what I'm thinking and feeling.
Music is also an effective way to engage a different part of your brain when you pray. Think about the lyrics as you sing along to your favorite worship song or go solo from a hymnbook. And don't worry about what it sounds like; I'm pretty sure God is pleased no matter how out of tune you are.
Or try reading the Psalms out loud. Many of these were originally written to music and were meant to be communicated orally. While I usually prefer more modern translations for study, I find that reading from the King James Version aloud can be very moving.
Lastly, don't forget the power of praying out loud with another person. When I know another human is listening, I'm a lot better at putting meaningful, cohesive sentences together—plus I have an opportunity to be vulnerable and real with the other person as well as with God. Whether it's with someone in your family or on the phone with a friend, it's a little extra effort worth taking.
**Want some more creative ideas? Check out this Quiet Time Bucket List.
3. Meditate
This is a word that I think is frequently misunderstood. It's not just emptying your mind. Biblically, to meditate simply means to focus your mind on your heart on the Scriptures (see Joshua 1:8). It's another great way to pray when you're having a hard time focusing on anything specific.
Pick any Bible verse and let it sit in your mind heart for a few minutes. If desired you can also journal, use art or even say the verse out loud, as these methods are not exclusive of each other. You can also be silent and take this time to listen—ask God to reveal to you truth through the Word.
Don't worry if you get distracted. If your mind wanders, simply direct it back to the verse as much as you need to. It takes some practice, but the more you do this, the more comfortable you will get with it.
**Related: How to Stop Getting So Distracted During Prayer and Bible Study
I've turned to these three methods time and again during the times when I'm most distracted and overwhelmed, and they have helped me stay anchored in Christ. If you want more guidance, I encourage you to download this prayer guide.
So what do you think? Are these creative prayer methods simple enough to fit in for just a few minutes a day, even when you're really busy?