One of my college roommates would never leave our apartment for the day without praying first.
I have countless images in my mind of her kneeling next to her bed, Bible open, quietly praying to God before we'd head to class.
I was a new Christian at the time, and I marveled at her spiritual devotion. I saw her as having reached a "level" of Christianity that I simply hadn't arrived at yet, and her prayer routine felt like the example to emulate.
I wondered: How do you pray like that?? And how do I pray like that too?
Now, over a decade later, I realize that what was so special about her commitment wasn't the specifics of her prayer routine.
It was the fact that she knew God well enough to know that tapping into His love, strength, and peace was the best way to start her day. She believed so deeply in God's wisdom that she hungered for it as her daily bread.
She had encountered the relentless love of God that made her new, and she couldn't help pouring out her gratitude in return.
It wasn't the way she kneeled or how disciplined she was. It was what she clearly knew and believed about God that made her example so powerful.
That's how my roommate prayed, and it was powerful!
But how do you pray?
Related Post: Five Ways to Pray for Strength from the Psalms
Do I Truly See God as a Friend I Can Talk To?
Incredibly helpful articles have been written about how to pray according to the Lord's prayer, and what the Psalms can teach us about prayer.
Today, I want us to approach the question of "How do you pray?" from an angle that has helped me more than any other–actually seeing God as a friend and confidante, someone I can pour my heart out without fear of rejection.
Why is it So Hard to Know How to Pray to God?
With many things in life, we learn by imitation. Learning how to pray to God is often no different.
But when it comes to something as personal as prayer, looking to others in an effort to get it "right" can quickly lead to insecurity and self-doubt.
When we learn how to pray to God by hearing others pray aloud, they may sound like a professional public speaker, putting emphasis in all the right places and using great vocabulary words. Or, they may sound so honest, heartfelt, and vulnerable that you wonder how you could possibly get to that intimate place with God.
We might get so distracted wondering, "How do you pray like that??" that we start to feel insecure, like we could never measure up. Their prayers are powerful, while we barely know what to say.
If you're still learning how to pray to God, I have two pieces of good news for you:
1. There is no "Correct" Way to Pray.
Praying is talking to God. Period. And Jesus doesn't care how we sound.
Think about it: When you're speaking to the person who knows you best, are you concerned about whether you're structuring your sentences in exactly the right way? Probably not. In their presence, you can let your guard down and simply let the words flow.
It's the same with prayer.
Prayer is simply  talking to the one who created us – who knows the number of hairs on our head. He's not impressed by fancy words or annoyed if our thoughts are disorganized. Romans 8:26 even says, "We do not know what we ought to pray for, but the Spirit himself intercedes for us through wordless groans."
In our most desperate moments, God doesn't even need us to pray actual words for Him to hear the cries of our hearts.
If your friends sound like professional prayer warriors – good for them! Just because they figured out how to pray in a way that works for them doesn't take anything away from your own humble – or even wordless – utterances to God.
While it's certainly helpful to ask your friends "How do you pray?" in order to get encouragement, advice, and suggestions, don't fall into the trap of thinking you need to learn how to pray exactly like someone else or that your prayer has to follow a certain formula to be effective. It doesn't. 
2. Intimacy Builds over Time.
Many times, I've been envious of a friend's intimacy with God, wishing I could feel what they felt. But each of us has our own unique relationship with our Creator; the point isn't to recreate someone else's.
And like any other relationship, true friendship with God comes from spending more and more time with Him. As you do, you'll develop your own rhythm and special connection. You'll learn how to pray in a way that's unique to you.
And your answer to the question "How do you pray?" will likely change and evolve over time, as you've been a Christian for five, ten, fifteen–even fifty years.
My daughter will sometimes say she wishes she could be more like so-and-so, jealous of her friends' traits or abilities. I always wish she could see herself through my eyes, to see how perfect she is exactly as God made her.
As your parent, that's how God feels about you! He doesn't want you to waste your time comparing yourself to your sisters in Christ and analyzing where you seem to fall short. He just wants you.
He won't hold it against you that you're still learning how to pray. He simply wants to talk with you — imperfect words and all.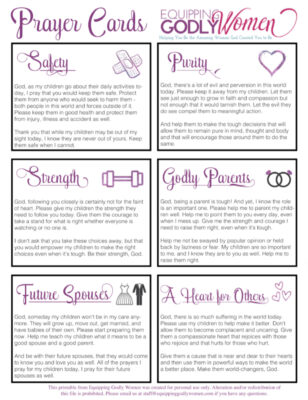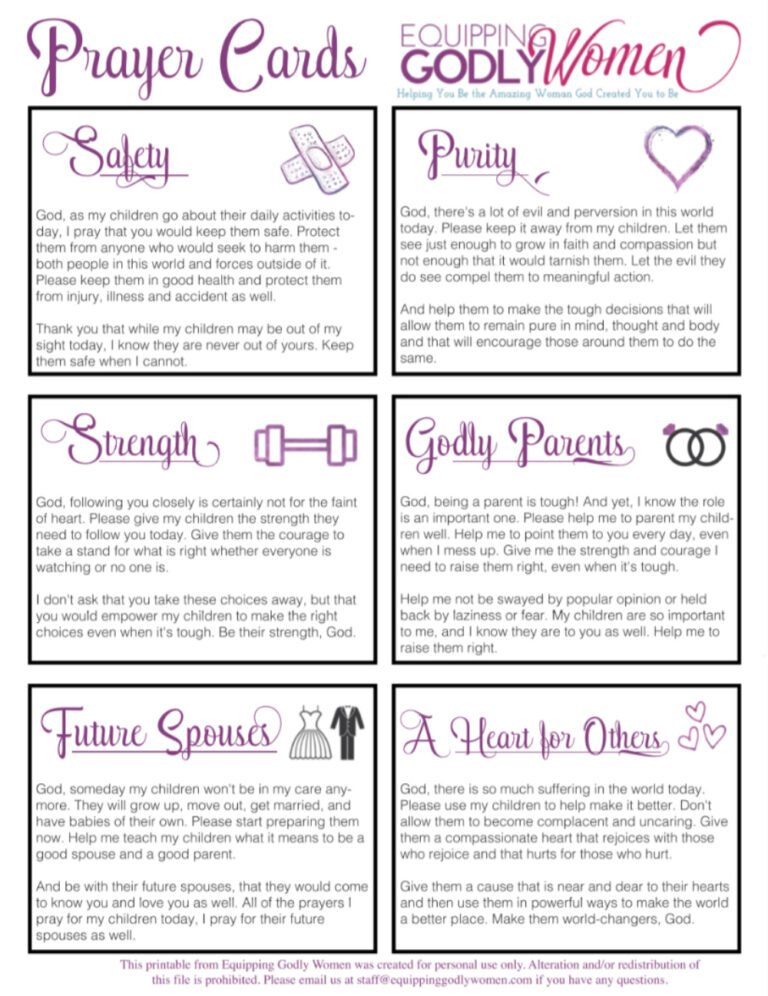 Need Help Learning How to Pray?
Ever wish you could learn how to pray more powerful prayers for your husband or your children, specifically? We have two sets of Prayer Cards available for free on our Subscriber Freebie page. You're welcome to grab one or both!
Simply download, print out, and staple together (or use a small O-ring or ribbon) to create a mini-prayer book you can use as you learn how to pray powerful prayers for your family.
Find these Prayer Cards and multiple other freebies to help you grow in faith and family by clicking the button below. 
(Opens in a new tab, so you can continue reading the article below)
Your Relationship with Jesus is Unlike any of Your Human Relationships.
Maybe you feel like people are tired of hearing you talk – like you're burdensome or "too much". Or maybe you feel like there are always strings attached, like people only want to use you, but don't really know you at all. Maybe you're lonely, and don't have anyone in your life at all who truly loves you unconditionally.
But whether our human relationships are incredible, horrible, or non-existent, our relationship with God isn't like any of them. God is perfect: perfectly compassionate, perfectly patient, perfectly available, perfectly loving, and perfectly passionate about his pursuit of us.
But He's not just perfect way up in heaven, far removed from our situations…
God is deeply present, and deeply relational.
When I start believing this lie, I treat prayer like I'm sending a letter to the North Pole and hoping Santa will read it. I don't feel the warmth and comfort of God's nearness. But this couldn't be further from the truth.
God is Emmanuel – God with us. Of all the infinite plans He could have made to rescue us from our sin, He chose to literally come down in human form to live among us (John 1:14).
Think about that for a minute. The God you're talking to when you pray gave up HEAVEN to get closer to you.
Now, go back and read that again: He left HEAVEN. For YOU. He gave up a perfect, powerful, painless existence to descend to our messy world.
Philippians 2:6-7 says that Jesus, "Who, being in very nature God, did not consider equality with God something to be used to his own advantage; rather, he made himself nothing by taking the very nature of a servant, being made in human likeness."
And he did this to hang out with you!
Sometimes my familiarity with this story makes me lose my wonder. But it's time we rediscover it, because it's the key to approaching prayer with the joy we feel at a long-awaited girls' night or date with our spouse. When I stand in awe at what Jesus sacrificed in order to not only empathize with my struggles, but to save me from them, I can't wait to run to Him in prayer.
Related Post: How to Celebrate National Day of Prayer
Okay, so Back to the Original Question: How Do You Pray?
First, repeat the truths I've just shared back to yourself:
There's no "correct" way to learn how to pray.
It takes time to build intimacy in prayer, but I can start now.
God doesn't think I'm a burden.
He loves me with no strings attached.
God gave up Heaven to get close to me.
Remind yourself of these truths as many times as you need to. And then, talk to your loving Savior.
It doesn't matter if you:
say God, or Jesus, or Lord, or Dad, or Father.
bow your head, or kneel, or sit right where you are.
pray in your bedroom, at the kitchen table, or on a walk outside.
speak out loud, or in your head.
mess up 1,000 times as you learn how to pray
It doesn't matter. Just talk to Him.
The ACTS model of prayer
If you're someone who needs structure, you can learn how to pray to God by praying in the pattern of ACTS: Adoration, Confession, Thanksgiving, and Supplication.
Adoration: Pour your love out to God by praising Him for who He is. This reminds your heart of all the incredible characteristics of the God you're praying to.
Confession: Honestly share ways in which you've sinned and made mistakes, and accept His forgiveness. This helps us remember how much we need God in every area of our lives.
Thanksgiving: Celebrate the things in your life that you're grateful for. This keeps us aware of God's grace and goodness, and opens our eyes to what He's doing.
Supplication: Tell God what you need, and pray for the needs of your loved ones, too. This allows us to surrender our circumstances to God and place them in His capable hands.
Additional Tips to Help You Learn How to Pray to God
In the midst of your prayers, remember that God wants you. Don't censor yourself when you talk to Him. If you want to shout, "THIS SUCKS!!!" God can handle that! (Trust me: I know from experience.)
If you need examples of believers pouring out all their emotions to God, take a peek at the book of Psalms. Your anger, your hopelessness, your doubt, your shame – God is infinite and can hold it all. He's not surprised or offended. He created you; He knows your every thought. He simply wants to hear from you. He longs to connect with His people.
So, as Hebrews 4:16 tells us: "Let us then approach God's throne of grace with confidence, so that we may receive mercy and find grace to help us in our time of need."
How do you pray? Do you sometimes feel like you need to pray a certain way in order for it to be received by God? What's one truth you can meditate on today to help you remember what actually matters when we pray?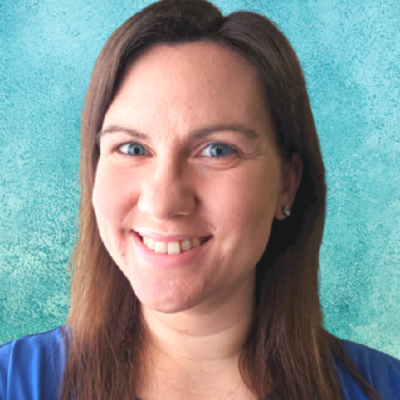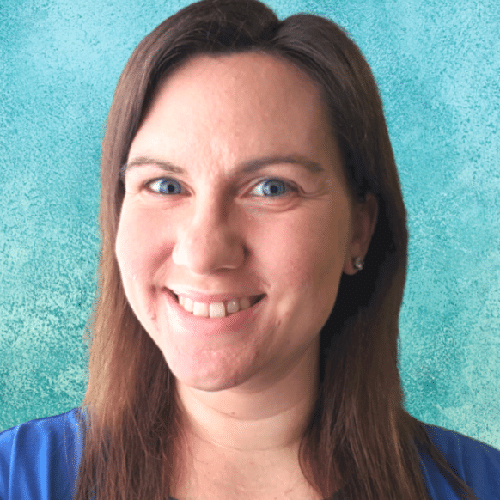 Ellie Hunja writes about parenting, faith, mental health, autism awareness, and more at EllieHunja.com.
She is a wife, a mother of two, and a leader at her church, where her husband serves as an elder. She holds a Master of Social Work and is passionate about social justice and mercy ministry.