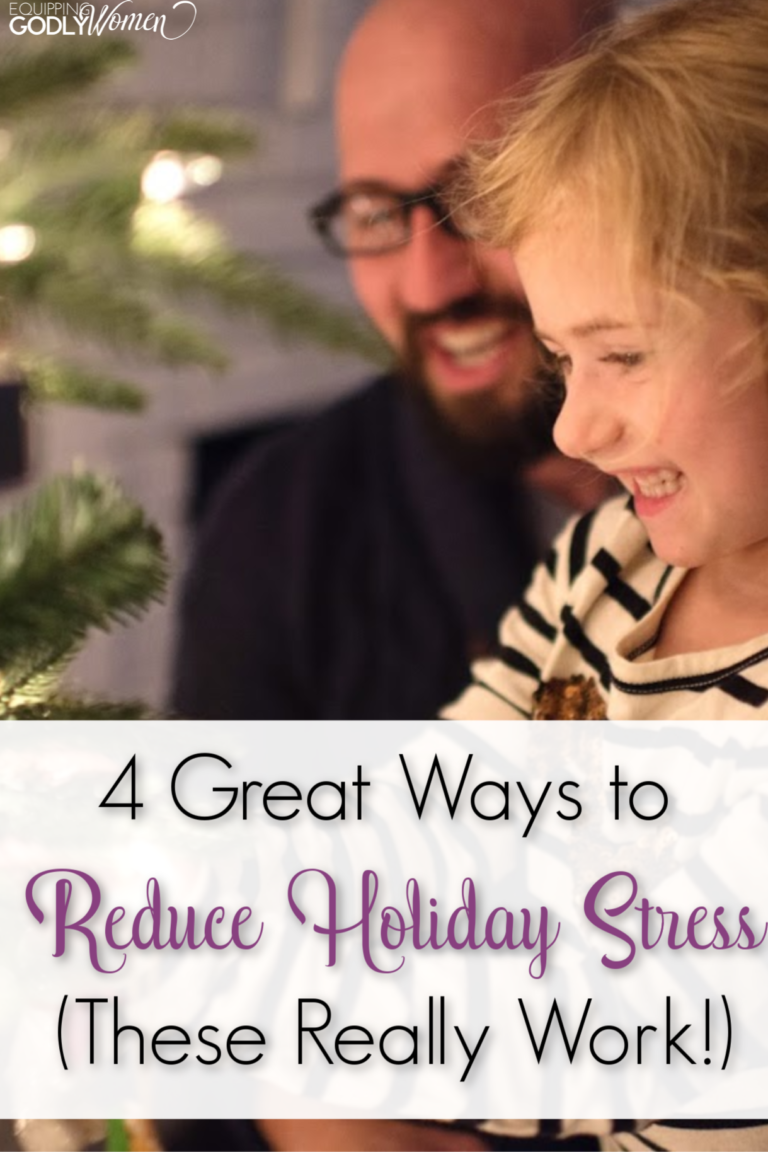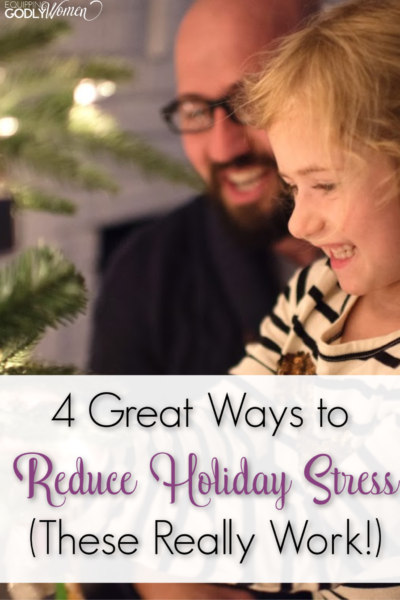 Guest post by Mary at healthychristianhome.com
"Not another holiday party," I groan as I open our latest invitation.
After the ornament swap, my introverted self would be tired and ready to hunker down with a cheesy Hallmark movie and a mug of cocoa. Instead, we are scheduled for an evening party just hours after the morning one ends.
I feel less than jolly. And guilty. After all, these are Christian brothers and sisters I love spending time with. I should be happy!
Can you relate?
If you're trying to conjure up holiday cheer to survive the constant hubbub of activity, this post is for you.
Is it Wrong for Christians to Feel Stressed?
I'm not a huge fan of Christian leaders telling people that faith eliminates stress altogether. Many authors and teachers say things like, "When you are anxious or stressed, you are not trusting God. That is sin."
Personally, I think this is a great disservice to many Christians. Of course, we should do our best to trust God and give our worries to Him in prayer. But to think we can stop stress completely (especially during the holidays) ignores the fact that we are human.
Even our Lord experienced stress – remember those drops of blood as He was praying in the garden? Paul did also:
"And, apart from other things, there is the daily pressure on me of my anxiety for all the churches"

–2 Corinthians 11:28
So, we can conclude that there is good anxiety (the pressure of being human and dealing with life struggles) and bad anxiety (giving in to worry and distrusting God).
Let's be realistic and just admit that the holidays are stressful for many people – yes, Christians included. But we shouldn't stop there. God has given us everything we need to cope.
As Christians, God actually helps us deal with holiday stress. Let's look at 4 practical actions we can take to beat stress and enjoy the season!
1. Stop People-Pleasing
People-pleasing tendencies are often to blame when the holidays feel stressful. Do you really need to attend every single social event you are invited to? Do you really need to buy your kids expensive gifts so you'll feel like a good mom?
Galatians 1:10 states:
"For am I now seeking the approval of man, or of God? Or am I trying to please man? If I were still trying to please man, I would not be a servant of Christ."
With every holiday invite or expectation, ask yourself: Is this activity a blessing to me and my family? Does it add joy?
If not, maybe you need to re-evaluate your motives for participating in said activity. After all, one of the best parts of the holidays is spending time with those you love. If you're not enjoying the season, something needs to change.
Even Jesus said no to things. If you're doing things simply because it's expected or you're comparing yourself to others, it's time to dial down your holiday schedule.
**Related: Constantly Comparing Yourself to Others? Here's How to Stop
2. Live One Day at a Time
Sometimes, the main reason we feel stressed is because we are projecting into the future and trying to figure everything out. It's great to be organized, but many times overthinking does more harm than good.
It's amazing the amount of things I am able to handle when they happen in the moment. I bet you're the same way.
Think about your life. When unplanned things happen, you deal with them extremely well, don't you? That's because God equips you to do more than you think you can.
In contrast, when you look at your full calendar weeks in advance and ruminate over it, you might start to panic about getting everything done.
"When will I have time to clean the house? When will I wrap all the presents? I haven't even started shopping yet!"
Matthew 6:33-34 reminds us,
"Therefore do not worry about tomorrow, for tomorrow will worry about itself. Each day has enough trouble of its own."
If you approach the holiday season one day at a time, God enables you to handle anything that comes your way.
But here's the catch: He doesn't enable you to handle the entire holiday season in one day! That's not the deal.
If you need some practical tips on how to slow down and enjoy life more, read this post.
3. Serve Others First
It's humbling how serving others completely shifts our perspective under stress. Meeting people less fortunate and lending a helping hand makes us realize that our small stressors are really blessings.
Create a new family tradition of service this year. Organize a gift drive for a struggling family, hand-deliver cards to nursing home residents, serve at a soup kitchen, or make cookies and leave them in hospital waiting rooms.
Whatever you decide, this will keep your focus on what really matters in life and cause you to count your blessings and overflow with thanksgiving to God.
Related: 52 Acts of a Kindness for a more Charitable New Year
4. Prioritize Quiet Time with God
Keeping your bible study and prayer time at center stage, no matter how busy you are, is the #1 thing you can do to reduce holiday stress. When stress begins to mount, ask yourself: "Have I prayed about it?"
When I put off quiet time because I am "too busy," I notice that I get frustrated more easily and that little things bother me more.
Hebrews 4:12 explains how God's Word keeps our attitudes in check:
"For the word of God is alive and active. Sharper than any double-edged sword, it penetrates even to dividing soul and spirit, joints and marrow; it judges the thoughts and attitudes of the heart."
If you feel overwhelmed when you open your Bible and just read the first page that falls open.
When you keep your relationship with God strong, it changes your attitude. You'll be a lot less likely to yell at the kids when they bicker or melt down because you burned the Christmas cookies.
Do you find the holidays stressful or joy-filled? What helps you keep things in perspective?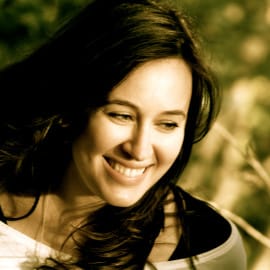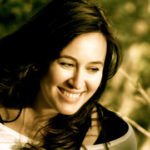 Mary Harp is mom to the two sweetest boys you've ever met and wife to her best friend, Richard, a minister near Birmingham, AL. She runs a blog about wellness and faith called Healthy Christian Home. When she's not chasing her boys or blogging, you can find her with a stack of books and a cup of hot tea. Follow on Facebook, Instagram, or Pinterest.