Guest post by Kristen Hogrefe Parnell
How do you praise God when you're hurting?
I've grappled with that question this year from several difficult places. My year began with a skiing accident that dislocated my shoulder. I struggled with the pain and had to depend on my husband for the simplest of movements from dressing to washing my hair.
Late summer, we both became quite ill, and though we were able to recover at home, the illness erased a month's plans. Other experiences from this year are still too raw for me to share.
The Bible doesn't say that we have to praise God for everything but rather "in everything" (I Thess. 5:18). What I've discovered is that in the middle of suffering, praise becomes a vehicle for healing. It's not a magic formula, but worship often transforms our anxiety into peace.
When suffering or self-pity tries to drag you down, meditate on these praise and thanksgiving Scriptures.
Your attitude will follow your attention.
5 Scriptures about God's Goodness
In the Old Testament, the children of Israel sometimes built memorials to help future generations remember what God had done for them (such as in Joshua 4). You don't have to build a rock garden in your backyard, but you can record how He provides for you.
Simple ideas include keeping a prayer journal or using prayer note cards for individual people. Then, as God answers your prayers, record the timing and means of His provision. In the meantime, you can recount God's praises for what He has already done with Scriptures about thanksgiving.
"I will be glad and rejoice in your love, for you saw my affliction and knew the anguish of my soul." – Psalm 31:7
"Praise the Lord, my soul; all my inmost being, praise his holy name. Praise the Lord, my soul, and forget not all his benefits—who forgives all your sins and heals all your diseases, who redeems your life from the pit and crowns you with love and compassion, who satisfies your desires with good things so that your youth is renewed like the eagle's." – Psalm 103:1-5
"Come, let us sing for joy to the Lord; let us shout aloud to the Rock of our salvation. Let us come before him with thanksgiving and extol him with music and song." – Psalm 95:1-2
"Shout for joy to the Lord, all the earth. Worship the Lord with gladness; come before him with joyful songs. Know that the Lord is God. It is he who made us, and we are his; we are his people, the sheep of his pasture. Enter his gates with thanksgiving and his courts with praise; give thanks to him and praise his name. For the Lord is good and his love endures forever; his faithfulness continues through all generations." – Psalm 100
"Lord, you are my God; I will exalt you and praise your name, for in perfect faithfulness you have done wonderful things, things planned long ago." – Isaiah 25:1
Related Reading: 6 Comforting Bible Verses for Hard Times (+ Free Printable!)
6 Scriptures Praising God for His Attributes
When you are at your weakest, God remains at His strongest. Praising God for who He is not only pleases God, but also reminds you not to transpose your limitations onto a God who knows none.
Which of His attributes speaks to your need right now? God is more than able to do "immeasurably more than all we ask or imagine" (Ephesians 3:20).
"But you, Lord, are a shield around me, my glory, the One who lifts my head high." – Psalm 3:3
"The Lord is my rock, my fortress and my deliverer; my God is my rock, in whom I take refuge, my shield and the horn of my salvation, my stronghold." – Psalm 18:2
"The Lord lives! Praise be to my Rock! Exalted be God my Savior!" – Psalm 18:46
"The Lord is my strength and my shield; my heart trusts in him, and he helps me. My heart leaps for joy, and with my song I praise him." – Psalm 28:7
"You are my hiding place; you will protect me from trouble and surround me with songs of deliverance." – Psalm 32:7
"The Lord is compassionate and gracious, slow to anger, abounding in love." – Psalm 103:8
Related Reading: Four Encouraging Promises for Christians Going Through Tough Times
5 Scriptures Giving Thanks for God's Sovereignty
Hebrews 13:15 describes praise as a "sacrifice." When you are suffering, praise may feel like a chore. It doesn't come naturally, and sometimes, to praise God when He is allowing your pain hurts your pride.
Although you think you know what's best for your life, only God truly does. Consider these Scriptures of thanksgiving to remind you that He's in control.
"I praise you because I am fearfully and wonderfully made; your works are wonderful, I know that full well." – Psalm 139:14
"Why, my soul, are you downcast? Why so disturbed within me? Put your hope in God, for I will yet praise him, my Savior and my God." – Psalm 42:5
"You turned my wailing into dancing; you removed my sackcloth and clothed me with joy, that my heart may sing your praises and not be silent. Lord my God, I will praise you forever." – Psalm 30:11-12
"For you have been my hope, Sovereign Lord, my confidence since my youth. From birth I have relied on you; you brought me forth from my mother's womb. I will ever praise you." – Psalm 71:5-6
"Because of the Lord's great love we are not consumed, for his compassions never fail. They are new every morning; great is your faithfulness. I say to myself, "The Lord is my portion; therefore I will wait for him." – Lamentations 3:22-24
Related Reading: What Esther in the Bible Can Teach Us About Handling Family Drama
6 Thanksgiving Scriptures about God's Promises
These Scriptures on thanksgiving not only redirect your focus heavenward, but they also invite God to pour his blessings downward. Be encouraged that God is for you!
"Taste and see that the Lord is good; blessed is the one who takes refuge in him." – Psalm 34:8
"Sing the praises of the Lord, you his faithful people; praise his holy name. For his anger lasts only a moment, but his favor lasts a lifetime; weeping may stay for the night, but rejoicing comes in the morning." – Psalm 30:4-5
"Rejoice in the Lord always. I will say it again: Rejoice! Let your gentleness be evident to all. The Lord is near. Do not be anxious about anything, but in every situation, by prayer and petition, with thanksgiving, present your requests to God. And the peace of God, which transcends all understanding, will guard your hearts and your minds in Christ Jesus." – Philippians 4:4-7
"I called to the Lord, who is worthy of praise, and I have been saved from my enemies." – Psalm 18:3
"It is good to praise the Lord and make music to your name, O Most High, proclaiming your love in the morning and your faithfulness at night" – Psalm 92:1-2
"Rejoice always, pray continually, give thanks in all circumstances; for this is God's will for you in Christ Jesus." – I Thess. 5:16-18
Ready to Start Thanksgiving and Healing?
Maybe Thanksgiving this year looks differently than last. Perhaps there are fewer seats around the table. Maybe God hasn't "shown up" in your life the way you had prayed He would.
You are not alone. No matter your season of life, God has given you His Word with the tool of praise to begin your healing. May you find the peace of resting in God's presence and the comfort that He understands your struggles (Hebrews 4:15).
What is your favorite Thanksgiving Scripture? Add it in the comments as your first step of praise today.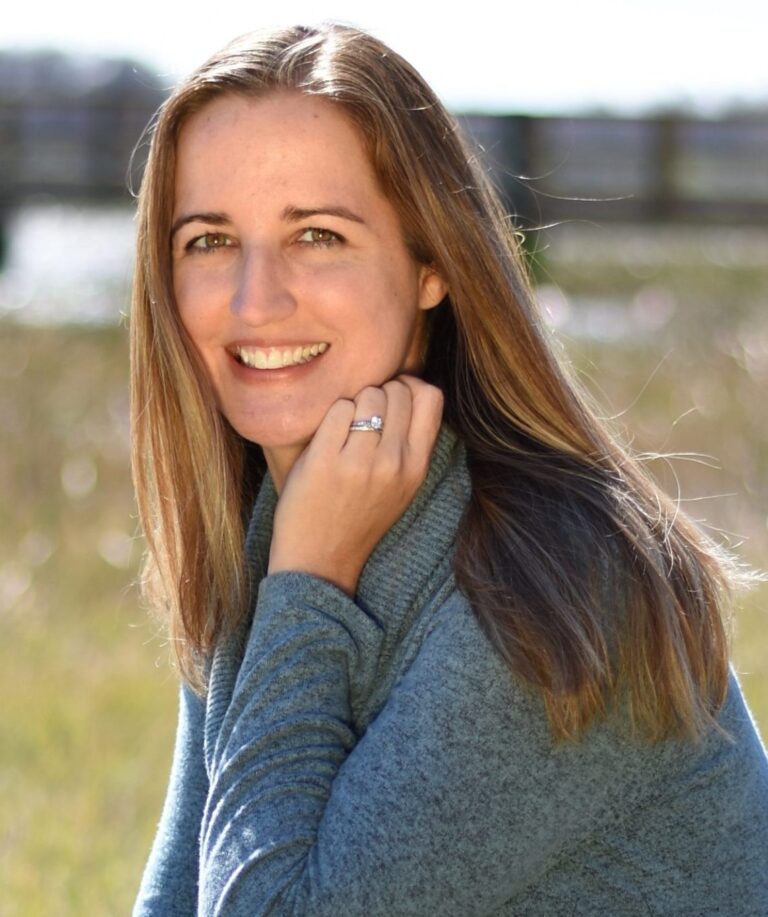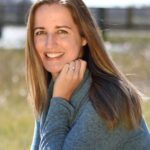 Kristen Hogrefe Parnell writes novels, learns something new every day, and runs for pizza. She teaches English online and has a heart for young people, having also served in youth ministry for several years. Whenever possible, she welcomes inspirational speaking opportunities with schools, churches, conferences, and podcasts.
In all of her writing, her faith perspective is a shaping influence. Her currently published books are for young adults and include a dystopian trilogy, The Rogues. The first book, The Revisionary, and the final book in the trilogy, The Reactionary, both received the Selah Award for Speculative Fiction. Learn more on her books page.