In this post, Ellie Hunja is sharing four key reminders that can anchor you in your identity in Christ when you feel disconnected. If you feel like you've lost your sense of self in motherhood, you're not alone.
When I became a mom, it felt like a knife had sliced across my life, separating it—and me—into "before" and "after".
The disconnect between the "old me" and the new one was jarring. How I spent my time, the things I cared about and prioritized, where I invested my emotional energy… all of it changed, leaving me dizzy in the process.
Don't get me wrong—some of the change was beautiful. My heart's capacity seemed to grow overnight, and I had a new sense of purpose and motivation. At the same time, though, I found myself grasping for pieces of my life that I wasn't yet ready to part with.
Even seven years into parenting, I often feel like I'm losing touch with myself. To regain my footing, I have to fight to remember my identity in Christ—my spiritual adoption as a child of God, a reality that exists beneath every other layer of my identity.
When you're feeling lost, here are 4 ways to cling to your identity in Christ:
1. Embracing your identity in Christ means placing other labels to the side.
When we become parents, we often lose some of the labels we've clung to in the past. Maybe you're no longer a "social butterfly" because you're too exhausted to reach out to your friends, or you've lost a career title because you've chosen to stay home for a season. Perhaps you don't feel like an "artist" anymore because there's been no time to create, or you're no longer the "helpful" friend because you've used up all your caregiving on your children.
When this happens, it can feel like we're losing our grip on our very essence—the things that make us who we are. So, in desperation, we reach for new labels in motherhood: the "crunchy mom" or the "hot mess mom" or the "Pinterest mom". We cling to anything that makes us feel more anchored, more in control.
The problem is, none of these labels can fully encapsulate who we are. Each of us is in process, "growing up" alongside our children as we do our best to hear from God and live out our values in parenting. Labels are stiff and inflexible, and they set us up for yet another identity crisis when we fall outside of the new boxes we've built for ourselves.
The only label that moves and grows with us, embracing who we are in every season, is our identity in Christ: the neverending reality that we are children of God.
When we live in that reality, we're no longer trying to live up to a set of expectations placed on us by society or ourselves. Instead, we're resting in the finished work of Jesus and receiving our sense of worth and identity from Him.
So let's bravely shed the labels that have served as our security blankets, and run in the freedom we have in Christ.
Related Post: What Does it Mean to Remember My Identity in Christ?
2. Grasping your identity in Christ means reminding yourself of what you're actually living for.
When we begin to live for Christ, the goals and trajectory of our lives shift. This is good news for us as moms, because it ends our chase for security in a label or a title or a set of accomplishments. It allows us to live for something more.
Motherhood is often devalued in our society, so I tend to spend too much time trying to prove my significance in the eyes of others. But if approval is what I'm chasing, I'll end up drained.
On the other hand, when I pursue a sense of purpose that flows from my relationship with Jesus, I find myself recharged and empowered to walk in the fullness of who I am, with my identity in Christ at the center.
Take a moment to remove others' perceptions from how you evaluate your choices. What truly makes you feel as though you're living in light of your identity in Christ? These three questions help me get to the heart of it:
Am I living in a way that's consistent with my faith, bringing glory to my Heavenly Father?

Am I honoring the unique way God created me, maximizing the gifts and passions I've been given?

Am I relying on God's grace to help me love and serve my family while tending to my own mental and emotional health?
Using questions like these to orient us, we can make sure we aren't settling for choices that make sense to others at the sacrifice of our own values.
3. Living out your identity in Christ means asking God to show you who you are in Him, beyond just what you "do".
Who we are feels deeply intertwined with what we do—and what we do changes drastically after having children. Suddenly, we're having much less contact with other adults, far fewer meaningful conversations, and much less of a sense of completion at the end of the day. We're checking far fewer items off of our to-do list, and it feels like certain parts of our brain are gathering dust.
When what we do all day has shifted, it becomes more important than ever to find our fulfillment not in what we may or may not achieve on any given day, but in our identity in Christ, which isn't dependent on our efforts. God simply wants our faithfulness—hearts that are seeking to do His will. (And the best part? When we fall short, Jesus' faithfulness steps in on our behalf.)
Are you clinging to God in the ups and downs of your day? Do you run toward Him instead of away from Him when you make mistakes? Does your heart cry out with a desire to feel nearer to Him?
These are indicators that we've internalized the reality that we are God's children and are walking in our identity in Christ. These show us our heart posture, which is infinitely more important to God than our to-do lists.
4. Clinging to your identity in Christ means seeing your motherhood journey as part of a grander narrative.
Parenting is unlike any other relationship in our lives. We have a profound connection to our children that heightens our sensitivity to every high and low they experience. And when my kids' emotions are so tangled up with my own, it can honestly be hard to "zoom out" and see the bigger picture of what God is doing in and through me. Instead of feeling secure in my identity in Christ and His purposes in my life, I feel like I'm trying to steer a ship through choppy waves, nearly falling overboard in the process.
To stay rooted in God when the waves kick up, being proactive is key. I've found that if I set aside time to focus on our BIG God in the morning, I'm more likely to be clear-headed when the little moments of my day try to knock me off-center.
For me, this can be as simple as just playing a worship song, reading my devotional, or reflecting on a Bible passage. (I love this list of Scriptures on "who I am in Christ!") These can all serve as simple reminders that the world actually doesn't revolve around me, that I'm rooted in a much grander narrative, and that there's a reason I woke up this morning.
Because the truth is, our role as mothers has an eternal impact that can never be quantified. We may look at the world around us and feel so small and insignificant, but to our children—particularly in the early years—we are their whole world. And as they grow, we truly begin to see how the foundation we set for them impacts how they interact with the world around them.
In the book of 2 Timothy, Paul gives honor to Timothy's mother and grandmother, who raised Timothy in the faith and were thus instrumental in his ministry. They were faithful to raise up the child God gave them, and because of their faithfulness, countless people were saved by the good news of the Gospel that Timothy shared with them.
It may take years to see the fruit of all the seeds we're sowing now, so it's crucial to remind ourselves of this truth:
"And let us not grow weary of doing good, for in due season we will reap, if we do not give up." – Galatians 6:9
Related Post: The Significance of Being "Mom"
A final reminder:
The Bible tells us that "to live is Christ and to die is gain" (Phi. 1:21). It feels scary when it seems like we're giving parts of ourselves away, but God's Word reminds us that this is nothing to fear. In fact, we're in the safest place we can be when every part of our life is handed over to God.
After all, we've already died to our former selves and been made alive again through Jesus (Col. 2:13). We've already put on our new identity in Christ. But in this process, the essence of who we are was never destroyed. Instead, God has taken hold of our giftings, our passions, our personalities (quirks and all!), filtering them through His hands to use them all for His glory.
Related Post: Losing Myself
In the same way, when we became parents, we didn't really lose our "former self." Instead, every life experience, every interest and passion finds expression in a new way in our parenting. Yes, our life may look very different, but our true self isn't buried, gathering dust in a lost-and-found. We are where we always have been since the day of our salvation—safe and secure in God's hands. "For you have died, and your life is hidden with Christ in God" (Col. 3:3).
So when you feel lost, remember that we can look to our Father to remind us of who we are in Him.
We can shed the labels, accolades, and accomplishments we've clung to in order to feel significant.
We can "zoom out" and see how our one life, surrendered to Christ, is part of a beautiful tapestry being woven together for His glory across locations and generations.
We are part of a family where we are cherished and loved, and part of a legacy that will echo for all eternity—all because of what God has done.
Have you ever had an "identity crisis" in motherhood? Which of these reminders can help you rest in your identity in Christ today?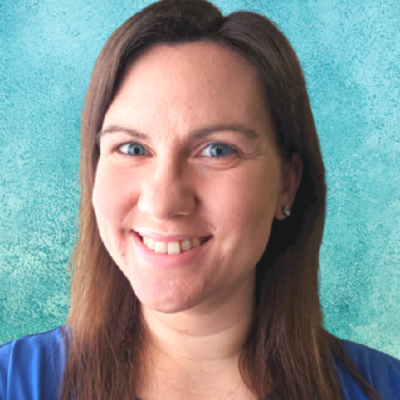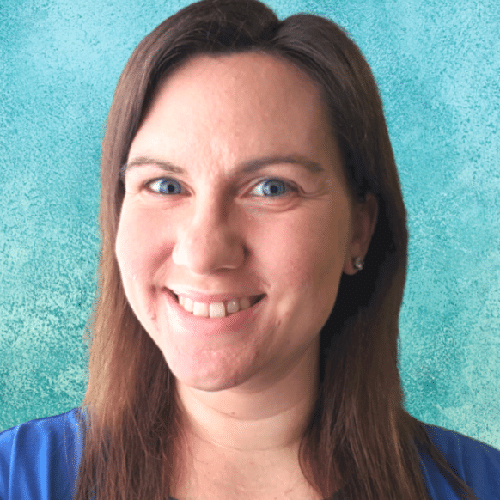 Ellie Hunja writes about parenting, faith, mental health, autism awareness, and more at EllieHunja.com.
She is a wife, a mother of two, and a leader at her church, where her husband serves as an elder. She holds a Master of Social Work and is passionate about social justice and mercy ministry.