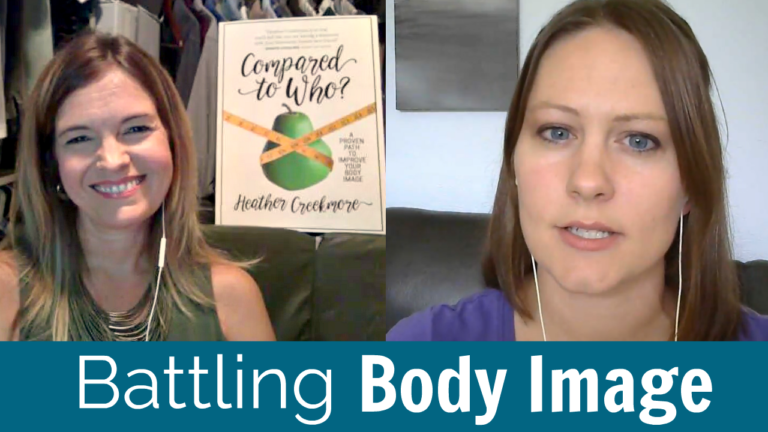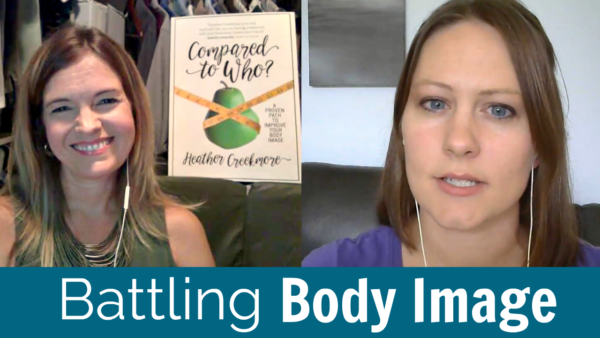 If you could change one thing about yourself, would you? What would you change?
Chances are, you probably don't have to think too hard to come up with something you'd like to change about yourself.
Maybe you wish you were a little thinner, a little prettier… Maybe you wish you were shorter, taller, more outgoing, or more fashionable… Maybe you wish you had better hair or better skin.
If so, today's podcast episode is one you won't want to miss.
In it, we're talking to Heather Creekmore, author of the book "Compared to Who? A Proven Path to Improve Your Body Image*."
Not only is she sharing the REAL reason why we as Christian women deal with body image issues along with a ton of super practical and actionable steps we can take to overcome them, but she and I both are getting super honest about struggles we've had in the past — things I don't talk about anywhere else.
So if you're tired of the never-ending cycle of not feeling good enough or that if only you had [whatever thing], your life would finally be complete, this is one show you won't want to miss!
*This post contains affiliate links, which means if you make a purchase, I may make a small commission at no additional cost to you. This helps cover the many costs of running this site and allows me to help provide for my growing family. Thank you!
Show Notes
Heather's Website: Compared to Who?
Heather's Book: Compared to Who? A Proven Path to Improve Your Body Image
Related Articles from Equipping Godly Women:
Constantly Comparing Yourself to Others? Here's How to Stop
How to Take Every Thought Captive? (It's Easier Than You Think!)
What to Do When You Suspect Your Child Has an Eating Disorder (shares more of my story)
How to Lose Weight and Honor God With Your Body
Other Related Books You'd Probably Really Enjoy:
Made to Crave: Satisfying Your Deepest Desire with God, Not Food by Lysa Terkeurst
Full: Food, Jesus, and the Battle for Satisfaction by Asheritah Ciuciu
Ready to Stop Comparing Yourself to Others Once and For All?
Be sure to check out "Compared to Who?" by Heather Creekmore!
This book is nothing like the other "diet" or "self-love" books you usually find out there today. Instead, Heather shares a fresh new perspective on an issue we all deal with, and she does it with a ton of authenticity, humor and grace.
Full of Biblical truth, encouragement and practical application steps you can use today, this book will absolutely help you see your comparison struggles in a whole new light.
In fact, after I read it myself, I loved it so much I immediately bought a second copy for a friend who I knew needed to hear it. Do you need to hear this message too?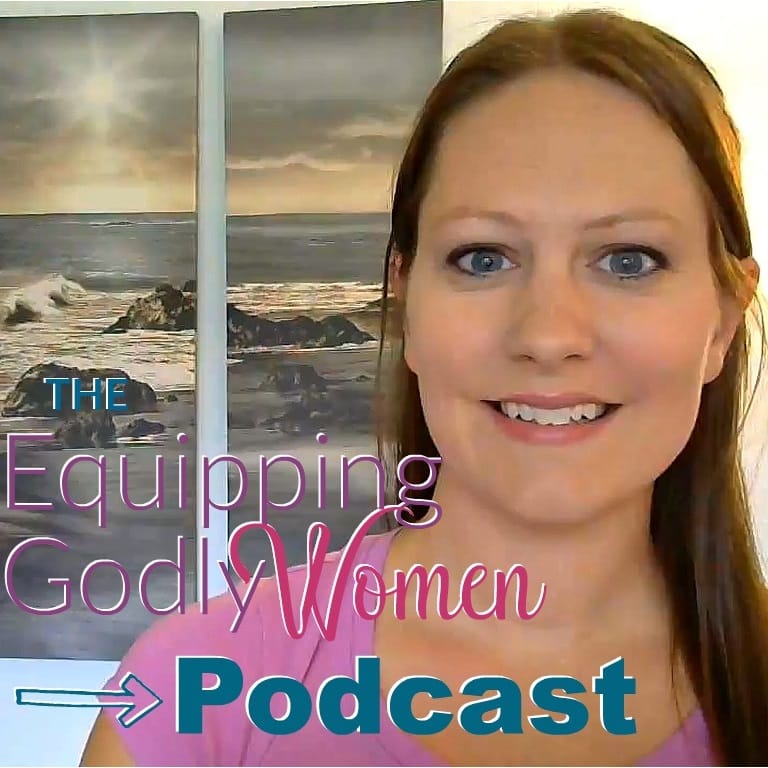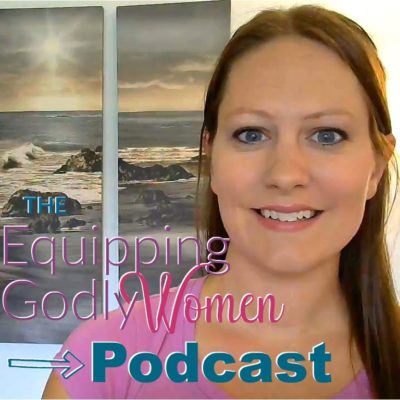 Subscribe for More
Alternately — Loved this episode and ready for more? Click here for the full list of past Equipping Godly Women podcast episodes, and then be sure to subscribe to our email community for more if you haven't already!
When you do, I'm going to send you twice-weekly encouragement, inspiration, practical strategies to help you be ALL IN in your faith, and trust me, you will not want to miss out. Sign up today!
The following two tabs change content below.
A devoted Christian, wife and mother, Brittany loves helping other women grow in these roles as well. When she isn't busy taking care of her growing family, you can find her at
Equipping Godly Women
, where she regularly shares tips, tricks and encouragement to help you be the amazing woman God created you to be.