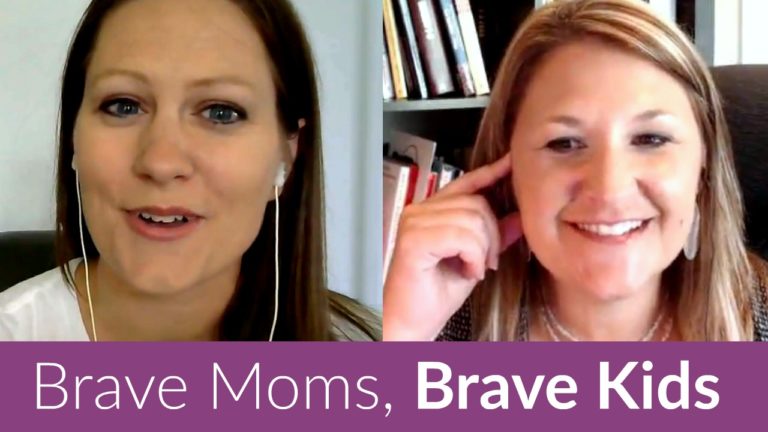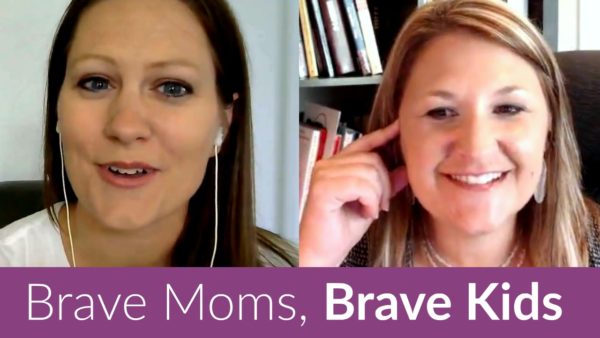 As parents, we want to raise really great, Godly children. Kids who love Jesus, who go out and do these wonderful, amazing things, and just shake the gates of the Kingdom for the Lord.
But there's something that all too often gets in the way of us raising these amazing, world-changing kids, and that is: FEAR!
I don't know about you, but as a mama, the LAST thing I want is for anything bad to ever happen to my children. I want to love them. I want to protect them. I want to hug them and snuggle them. And keep them in this bubble.
(And I know you moms know exactly what I'm talking about)
As moms we want to keep our kids in this safe, protective bubble. We pray that God would keep them safe and make them happy.
And those are great prayers, but if you want to raise amazing, world-changing kids — kids who go out and do amazing, things for the Gospel, who grow up to be mighty warriors in the faith — we have to overcome this fear!
That's why today on the Equipping Godly Women podcast, we're talking to Lee Nienhuis, author of the book Brave Moms, Brave Kids: A Battle Plan for Raising Heroes.
In this interview, we are talking about how to raise brave kids, how to be a brave prayer-warrior mama (without being unwise), and how to really lean on God as we raise these bundles of joy He has given us.
PLUS – Lee is giving away a copy of her book AND a t-shirt to one lucky winner! 
So, if you want to raise amazing, brave, world-changing kids for the kingdom and you know it starts with you — definitely click the video below to watch the interview for yourself, and then scroll down to enter to win! 
*This post contains affiliate links, which means if you make a purchase through one of my links, I may make a small commission at no additional cost to you. Thank you! 
Show Notes and Recommended Resources
Visit Lee's website: LeeNienhuis.com
Lee's book: Brave Moms, Brave Kids: A Battle Plan for Raising Heroes
Giveaway
Lee is giving away a free copy of her book, Brave Moms, Brave Kids: A Battle Plan for Raising Heroes, and a t-shirt to one lucky mama! Enter below to win! 
Brave Moms Brave Kids Giveaway

Subscribe for More Tips on How to Be a Godly Woman
Loved this episode and ready for more? Click here for the full list of past Equipping Godly Women podcast episodes, and then be sure to subscribe to our email community for more if you haven't already!
When you do, I'm going to send you twice-weekly encouragement, inspiration, practical strategies to help you be ALL IN in your faith, and trust me, you will not want to miss out. Being a Godly woman in today's society isn't easy, but this will definitely help. Sign up today!
Lee Nienhuis is a passionate Bible teacher whose love for the Lord and the Word is contagious.
She is the host of the Moms in Prayer Podcast, a Communication Specialist for Moms in Prayer International and a global speaker who shares a dynamic vision for the next generation. Her passion is calling mothers to their dynamic role as intercessors for their children. Lee's new book, Brave Moms, Brave Kids: A Battle Plan for Raising Heroes, is a clarion call for parents who are looking to raise whole-hearted Christ followers in this generation.
Lee and her farmer-husband, Mike, have four great kids and live on four acres of grass in West Michigan. Lee LOVES being a wife and mother, but when she isn't carting kids, attending sporting events, or whipping up dinners, she loves hot cups of coffee, deep friendships and laughing till her sides ache.
The following two tabs change content below.
A devoted Christian, wife and mother, Brittany loves helping other women grow in these roles as well. When she isn't busy taking care of her growing family, you can find her at
Equipping Godly Women
, where she regularly shares tips, tricks and encouragement to help you be the amazing woman God created you to be.