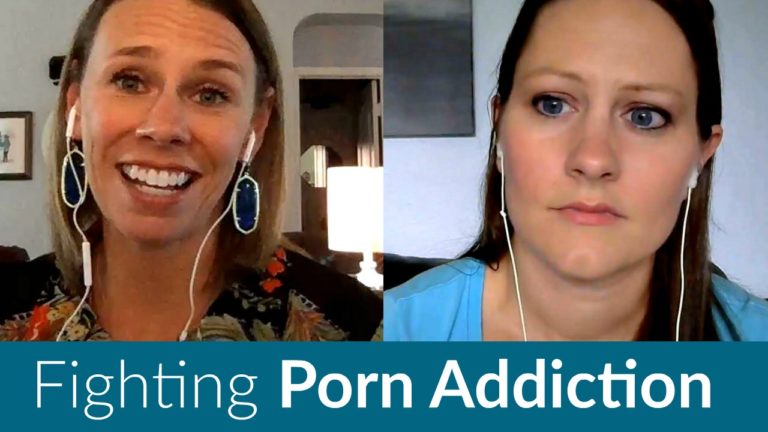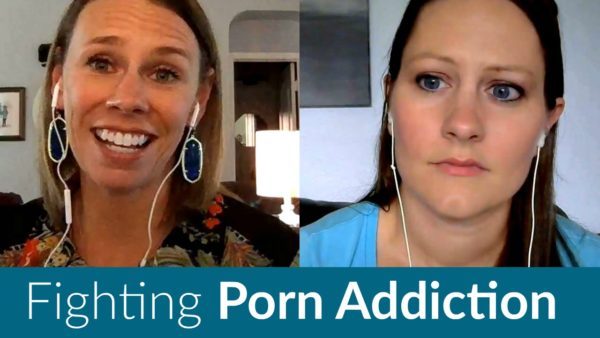 Does your husband watch pornography? If so, you're not alone.
According to statistics, almost HALF of Christian families say that pornography is a major problem in their home.
Today we are talking to Jen Ferguson, author of the book Pure Eyes, Clean Heart: A Couple's Journey to Freedom from Pornography. (*affiliate)
In this interview, Jen is sharing a little bit about her story, as she and her husband have had to walk this battle over the last several years, as well as just a wealth of knowledge and strategy that you can use to fight porn in your home.
She's sharing not only as a Godly wife–how you can support your husband in his fight against pornography, how you can help him toward wholeness and how you can restore your relationship… But also how you as a mom can help your children stay out of the pornography trap as well.
PLUS, Jen is giving away a copy of her book and a copy of the prayer cards she mentions in the interview to one lucky winner!
So definitely click the video below to watch the interview for yourself, and then scroll down to enter to win! 
*This post contains affiliate links, which means if you make a purchase through one of my links, I may make a small commission at no additional cost to you. Thank you! 
Show Notes and Recommended Resources
Visit Jen's website: KnotProject.org
Jen's book: Pure Eyes, Clean Heart: A Couple's Journey to Freedom from Pornography
Prayer Cards: Marriage Matters: Unlock the Power of Prayer
Help! My Husband Watches Porn! (Here's How to Respond) — Article from Equipping Godly Women
Your Brain on Porn — Free book from Covenant Eyes, Screen Accountability Software
Good Pictures, Bad Pictures (and Good Pictures, Bad Pictures Jr.) — Children's books to help start the conversation
Giveaway
Jen is giving away a free copy of her book, Pure Eyes, Clean Heart: A Couple's Journey to Freedom from Pornography, and a copy of her prayer cards to help you pray powerful prayers over your marriage.
Enter below to win! 
Subscribe for More Tips on How to Be a Godly Woman
Loved this episode and ready for more? Click here for the full list of past Equipping Godly Women podcast episodes, and then be sure to subscribe to our email community for more if you haven't already!
When you do, I'm going to send you twice-weekly encouragement, inspiration, practical strategies to help you be ALL IN in your faith, and trust me, you will not want to miss out. Being a Godly woman in today's society isn't easy, but this will definitely help. Sign up today!
Jen Ferguson is passionate about Jesus and helping couples infuse their marriages with His power and love.
Through writing, speaking, and leading small groups, she helps couples develop and retain intimacy both with each other and with God. She has two teenage daughters, too many animals, and an affinity for Tex-Mex food. You can connect with her at on her website, through Facebook, or via email at [email protected]
Jen is also the author of Pure Eyes, Clean Heart: A Couple's Journey to Freedom from Pornography.
The following two tabs change content below.
A devoted Christian, wife and mother, Brittany loves helping other women grow in these roles as well. When she isn't busy taking care of her growing family, you can find her at
Equipping Godly Women
, where she regularly shares tips, tricks and encouragement to help you be the amazing woman God created you to be.