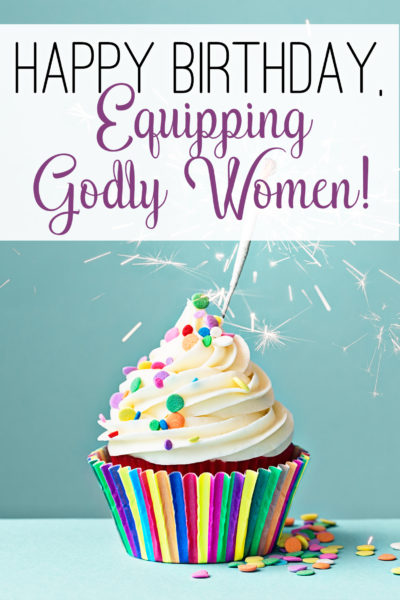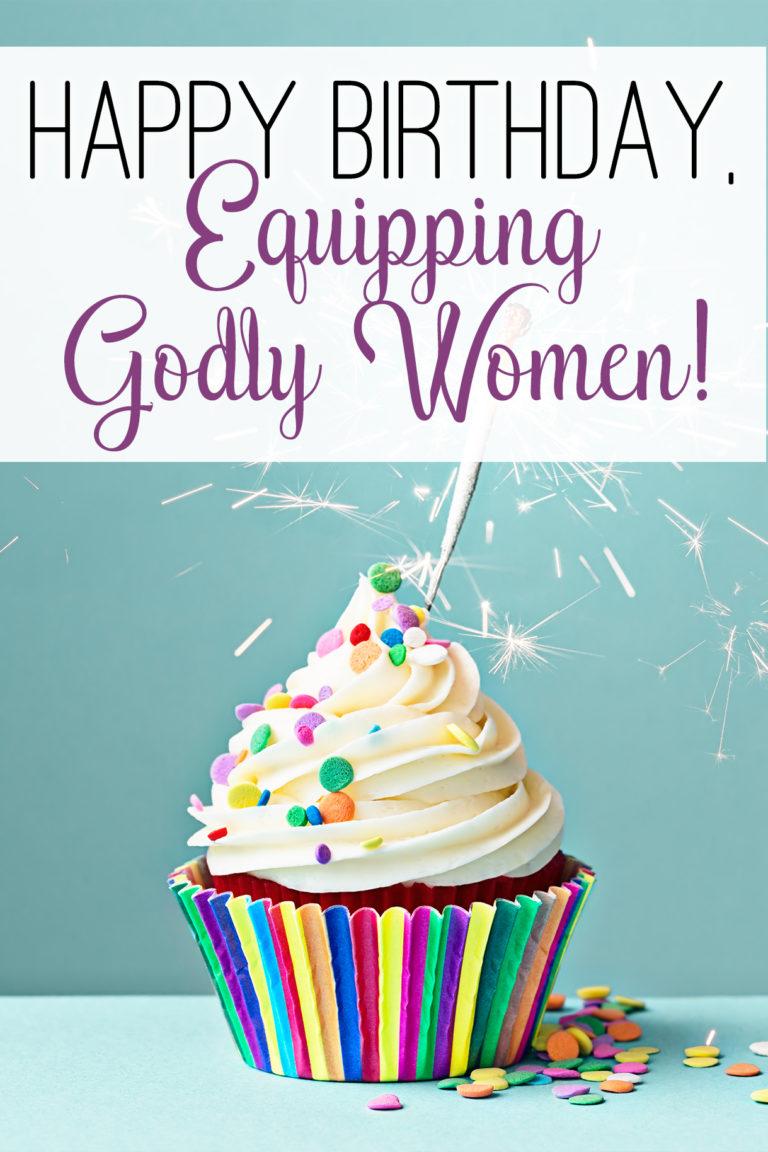 Equipping Godly Women turns THREE years old next Friday. Can you even believe it?
And what a fun three years it has been!
We've had great discussions, fun giveaways, Facebook parties and so much more.
Hopefully you've learned a lot and grown in faith as well.
You see, when I first started this blog, I kept things pretty simple. 5 tips for this, 8 essential strategies for that…
Whether you wanted to be a better Christian, a better wife or a better mom, I wanted to be full of practical and encouraging tips and tricks just for you.
Simple, little things you could act on right now to make your faith that much stronger and your life that much better.
I didn't want to just encourage you (although I do that too). I wanted to equip you — to give you the tools and resources you need to cultivate a faith that matters.
And then somewhere along the way… the conversation turned more serious.
We went from talking about parenting tips and cleaning hacks to discussing what putting God first really looks like and whether or not we can actually trust God to be who He says He is. We talked about sticky issues like pornography, divorce, Catholicism, drinking and appropriate church attire (which was surprisingly controversial — not sure why).
And you've been with me every step of the way.
Well this year, I'm ready to dive in even deeper.
I'm no longer content to give just a few surface-level tips you could have thought of yourself. I'm tired of playing in the shallow end. I'm ready to cannonball right in to the deep end and find out what Putting God First really looks like.
I'm ready to be ALL IN (even though that's simultaneously quite exciting and quite terrifying), and I'm inviting you to be ALL IN too.
To throw off everything that's holding you back, step out in faith, and really experience this full and abundant life that Jesus promised us in John 10:10.
There's a lot going on, and I'm so excited about where we are and where we're going 🙂
By the way — have you joined our email community yet?
If not, now is the perfect time to do so. Simply click the button below and it will take you to a page where you can sign up and get a free gift.
Talk to you soon!
The following two tabs change content below.
A devoted Christian, wife and mother, Brittany loves helping other women grow in these roles as well. When she isn't busy taking care of her growing family, you can find her at
Equipping Godly Women
, where she regularly shares tips, tricks and encouragement to help you be the amazing woman God created you to be. Brittany also has a thriving online community on
Facebook
as well.