Are you a Christian woman who wants a strong faith and a close family?
Me too! That's why every week I send out helpful Bible-based advice, resources and encouragement for the issues Christian women just like you deal with every day. Want to be included? Enter your name and email below!
Your privacy is important to us. We commit to keeping your information safe in accordance with our website privacy policy.
HOW CAN WE HELP YOU TODAY?
Equipping Godly Women is a Christian website FULL of the encouragement, advice and resources you need to be ALL IN in faith and family!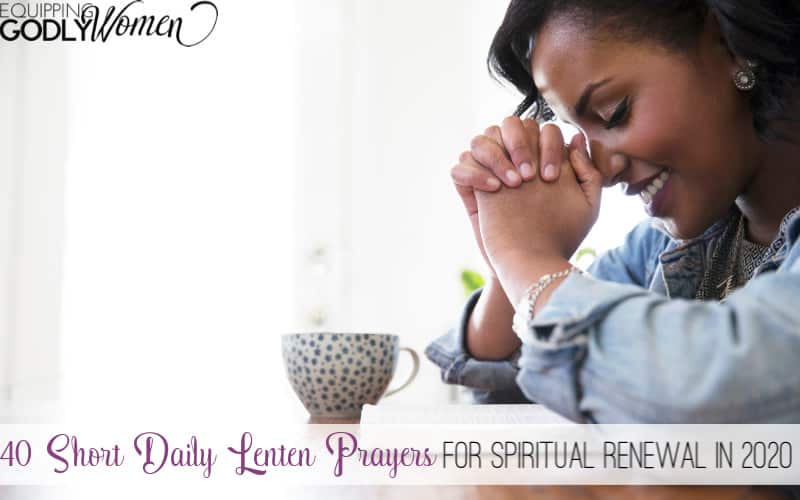 Looking for daily prayers for Lent? Here are 40 short daily Lenten prayers for spiritual renewal in learn more...
Ready to Get Serious About Your Faith?
These free Christian printables will help -- grab as many as you'd like!
Grab Yours Here