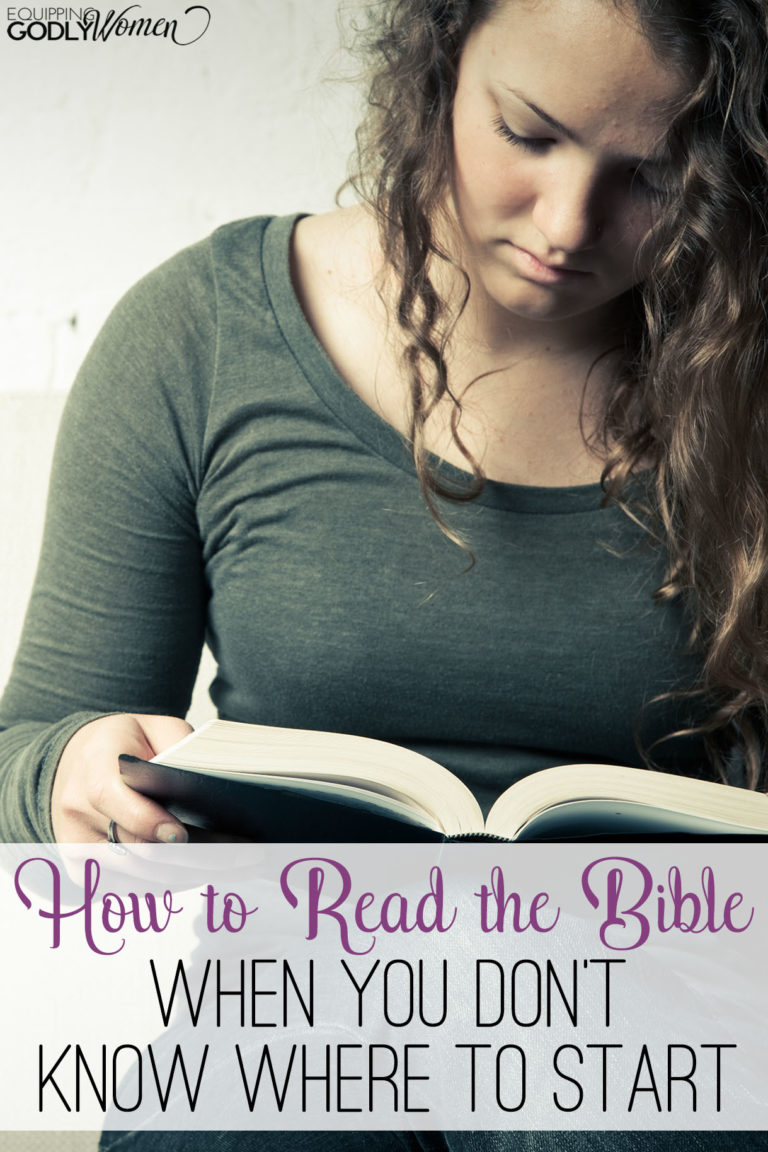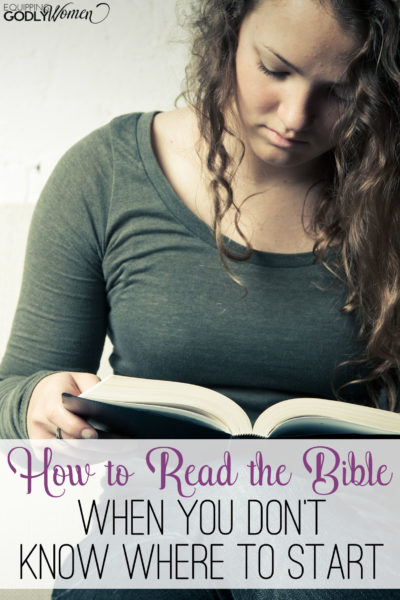 It's no secret: Learning how to read the Bible can feel a little intimidating and overwhelming at first.
You may find yourself asking questions like: "Where should I start in the Bible?" "What is the best way to read the Bible?" or "How can I learn to read the Bible effectively?"
The good news is: Learning how to read the Bible doesn't have to be that difficult or complicated. Even for beginners!
You just need a few tips and tricks we seasoned Bible readers know that make reading the Bible SO much easier.
That's why today I'm sharing the BEST way to learn how to read the Bible for beginners.
(Or if you've read the Bible before, but you're just out of practice and it's been a while, this method will work great for you too)
Want to Start Reading the Bible Regularly?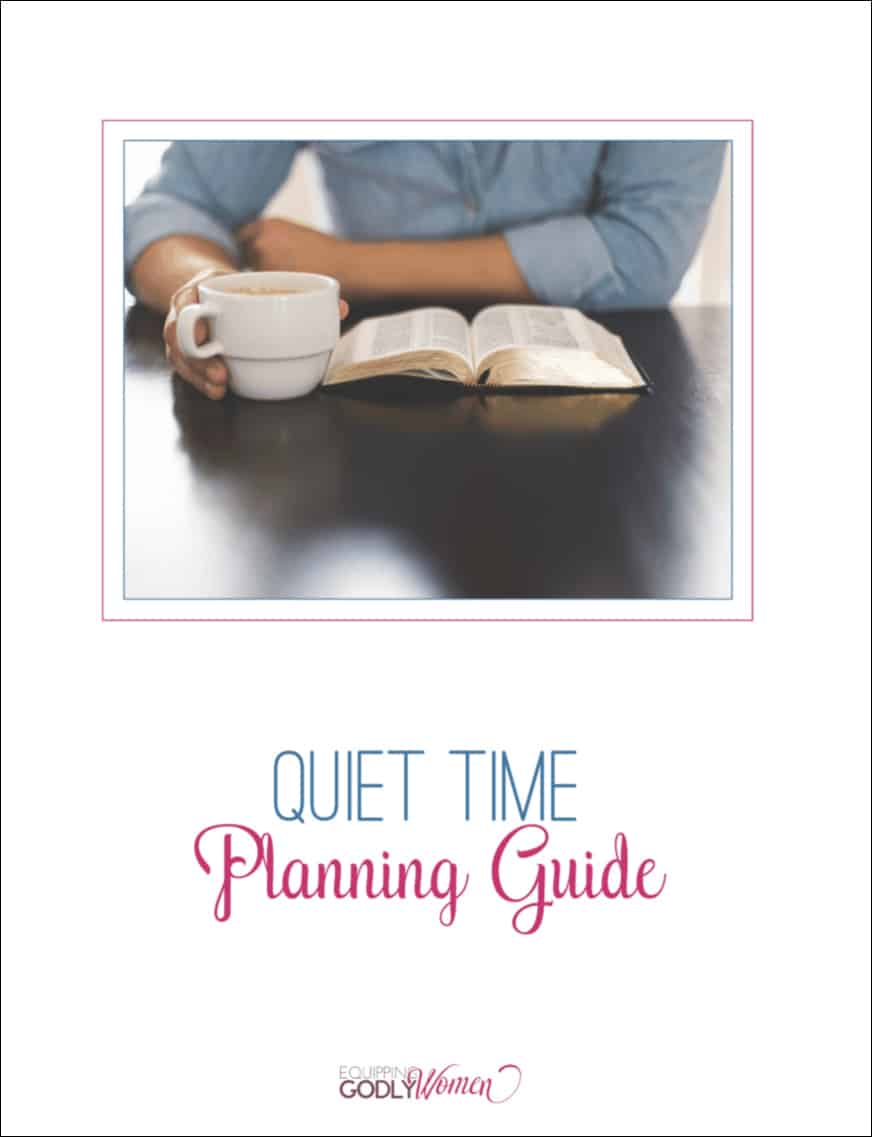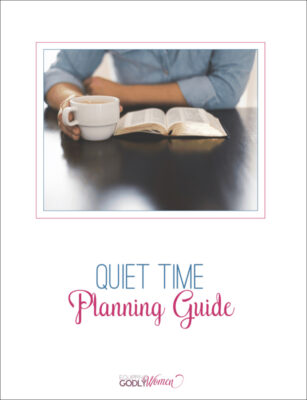 Before we dive in, though, I'd definitely encourage you to download your free Quiet Time Planning Guide.
Perfect for both beginner Bible readers and seasoned readers who have fallen out of the habit, the Quiet Time Planning Guide will walk you step-by-step through creating the PERFECT Bible reading time for you — a plan you'll enjoy and actually stick with.
With 8 very user-friendly pages of encouragement and helpful worksheets, this free printable pack is JUST what you need to making daily Bible reading a consistent habit. It's free, and so, so helpful! Grab yours today!
*This post contains affiliate links, which means if you make a purchase, I may make a small commission at no additional cost to you. This helps cover the many costs of running this site and allows me to help provide for my growing family. Thank you!
How to Read the Bible — The Best Way for Beginners!
Whether you don't know how to read the Bible or where to start reading the Bible, these tips will make learning how to read the Bible a LOT easier and less intimidating!
Sure, you can still check out your favorite websites for Christian Women, blogs for Christian women, Christian Youtube Channels, and Christian podcasts for additional encouragement and inspiration… but follow the tips in this post and you'll know how to read the Bible for yourself as well!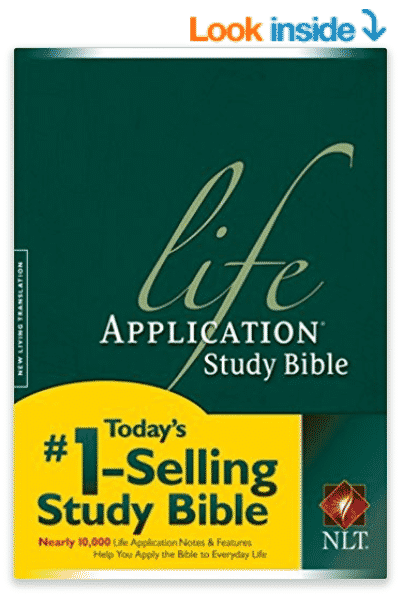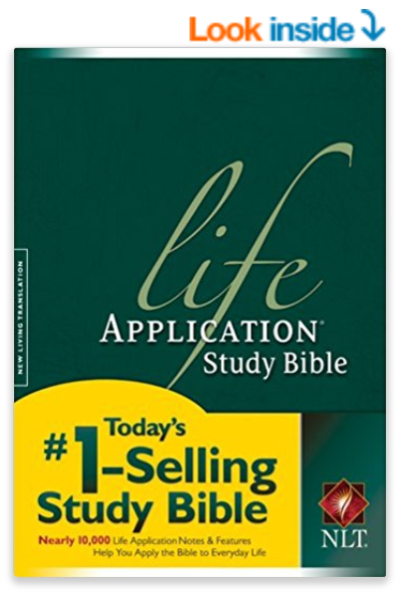 1. Choose a Study Bible in a User-Friendly Translation
Did you know: Originally, the Bible was written in Hebrew, Aramaic and Greek? In other words — not in English. 
The English Bibles we have today are all just translations of the original language, and some are easier to read than others. And while it is true that some translations are more accurate than others, if you're just starting out reading (not diving into deep theology), any of the common translation should be fine.
So which Bible translation should you choose?
The New Living Translation (NLT) is a good one for beginners, since it's pretty easy to read. And The Message is also a great choice if you're looking for something super easy to read. It is a paraphrase, so it's not as accurate to the original text, but if you find the Bible difficult and intimidating, it's a very user-friendly version to start out with when you're first learning how to read the Bible.
Personally, I typically read some combination of the New International Version (NIV), the English Standard Version (ESV) and the New American Standard Bible (NASB). They're all pretty middle-of-the-road in terms of accuracy and readability.
You will definitely want to make sure the Bible you choose is a "study Bible" however. Study Bibles are super common, and you can find them in just about any translation.
Study Bibles are great because they contain a lot of additional information to make your reading and studying easier — even if you're just learning how to study the Bible for yourself for the first time.
For example, a typical study Bible may contain:
Quick summaries at the beginning of each book
Additional information right next to the text
Answers to common questions
Word definitions
Lists of key verses by topic
Lists of key miracles and parables and where to find them
Maps of the time period
And much more
Don't worry — this doesn't make your reading more difficult or complicated.
These resources are there to help you find what you're looking for and to help explain things you might otherwise miss or not understand.
They're super helpful! And chances are, you'll find yourself referring to the extra notes in your Bible quite a bit. (I still do!)
OR you may appreciate something like "Know Your Bible." This super short but super helpful book gives a great overview of all of the Bible books — how they fit together, what they're about, what the key takeaways are…
With thousands of positive reviews and "best seller" status on Amazon, this popular little book is a great one to have on hand. I own a copy myself, and it's SUPER cheap.
You can learn more, read the reviews and order your own copy right here.
2. Choose Where to Start Reading the Bible
Okay, now that you have a good Bible and you're reading to dig in, you may be wondering: "Where should I start in the Bible?"
Great question! This is where many beginner Bible readers mess up.
If you're brand new to learning how to read the Bible: DON'T start at the beginning and attempt to read straight through and DON'T just open your Bible to any random passage and read there. 
Both of these methods just set you up for failure, because 1. It's hard to understand some passages out of context and 2. Some books of the Bible are MUCH easier to read than others. For example…
Old Testament Books:
Genesis – Exodus: Bible stories of the first people God created. Easy reading. 
Leviticus – Deuteronomy: Long lists of Old Testament law that we are not required to follow today. Very difficult reading. 
Joshua – Job: Longer, more complicated stories of the Israelites (God's chosen people) and their "on again off again" relationship with following God. Moderately difficult reading.
Psalms – Ecclesiastes: Quick, general Biblical advice for godly living. Fairly easy reading.
Isaiah – Malachi: More stories of the Israelites (God's chosen people) and their "on again off again" relationship with following God with plenty of prophesy mixed in. Fairly difficult reading.
*Note: Catholic Bibles also contain 7 books that are not in Protestant Bibles. These books (all of which come from the Old Testament) are known as the Apocrypha or Deuterocanonical books.
New Testament Books:
Matthew – John (Also known as the Gospels): Bible stories about Jesus's time on earth. Very easy reading.
Acts: Bible stories about the early church. Very easy reading.
Romans – Jude: Letters from early Christians to the churches, encouraging and instructing them in their faith. Easy reading.
Revelation: A vision of what the end times will be like. Difficult reading.
Okay, so now that you know a little bit about the books in the Bible, where should you start? Here's what I'd recommend if you actually want to enjoy reading your Bible:
Best Order to Read the Bible:
John
Matthew – Luke
Acts
Romans – Jude
Genesis and Exodus
Psalms – Ecclesiastes
Joshua – Job, Isaiah – Malachi
Leviticus – Deuteronomy
Revelation
This isn't in chronological order by any means. But it should allow you to hit as many of the popular and helpful "highlights" as possible while saving the most difficult books for last.
3. Find a Good Bible Study
While Bible studies certainly aren't mandatory, having a good Bible study to go through while you read the Bible can be REALLY helpful for understanding what you're reading and how you can apply it to your life.
Plus, you can find Bible studies on just about any Bible passage or topic. For example:
There are tons of women's Bible studies out there to help you as you're learning how to read the Bible — you can find them on just about any topic or for any book of the Bible. Just choose a book or topic that looks good to you, read the Amazon reviews for a good one, or ask a friend or women's ministry leader for a good recommendation.
Or you can even find a good Bible study online for free. The First 5 App, the She Reads Truth App and YouVersion are three Bible study apps that are especially popular these days.
And don't be intimidated! Most modern women's Bible studies really don't go super in-depth and over your head. They simply provide additional, explanatory information alongside the text so you understand what you're reading better.
They really do help!
4. Take Your Time! Learn How to Read the Bible Slowly
If you have the time to sit and read the Bible for hours on end, that's great! Most people don't, though. Most people read just a little bit at a time, and actually prefer it this way. And if you're just starting out learning how to read the Bible as a beginner, that's what I would recommend for you as well.
The Bible is not a speed reading contest, and if you try to read through it too fast, there's a lot you are likely to miss.
Don't be afraid to take it slow and really seek to understand what you are reading, not just skim over it. It's okay if you have to go back and read portions more than one time or if you stop to look something up. That's a good thing! While you're taking your time, Bible Journaling can really help to improve understanding!
Depending on the difficulty of the book you are reading and the amount of time you have to read your Bible each day, you may only read a chapter, a couple chapters or even just a part of a chapter (chapters are usually very short, and they're all numbered,  like Genesis 1 or Matthew 5).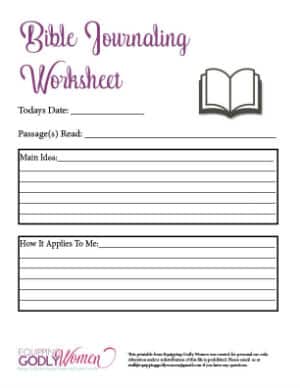 **Want a free Bible journaling sheet to help you stay on track when you're learning how to read the Bible? Grab this one for FREE on our Subscriber Freebies page!
5. Reflect on What You're Reading in the Bible
Another reason why you want to read the Bible a little more slowly is because it gives you time to stop and reflect on what you're reading and how it applies to your life.
Ask yourself questions like:
What is this passage mostly about?
What does this passage reveal about God/Jesus?
What does this passage reveal about humankind?
What message or key point is the author trying to express?
How does this short passage fit in context with the rest of the chapter?
Are there any lessons I can learn from this passage?
Are there any changes I need to make in my life after reading this passage?
The questions you ask will vary based on which portion of the Bible you are reading, but these seven questions to ask while reading the Bible should get you off to a good start.
*Related Reading: How to Stop Getting So Distracted During Prayer and Bible Study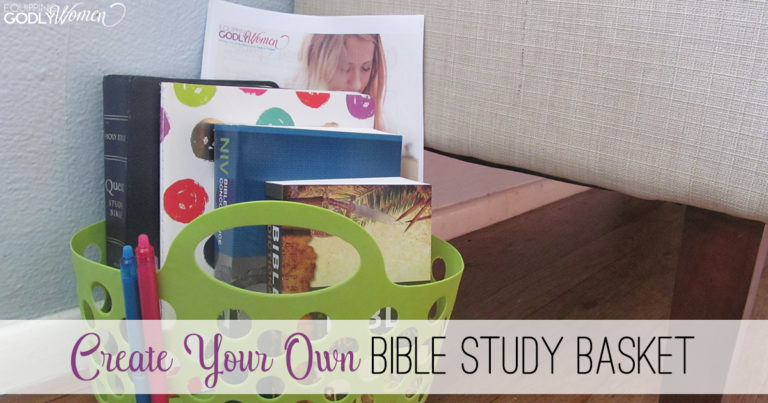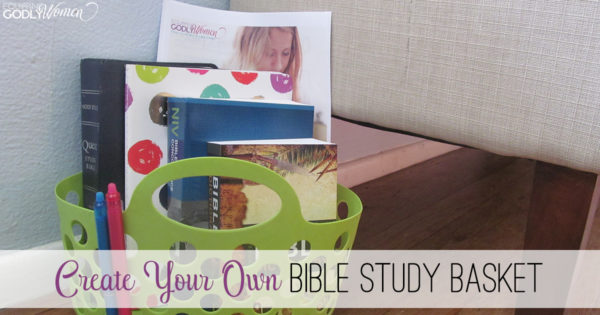 6. Use Helpful Bible Tools and Resources as Needed
Struggling to understand what you're reading? There are SO many great resources out there to help you — things like Bible dictionaries, concordances, journals, etc.
Are all of these necessary? Not usually. You can absolutely learn how to read the Bible without all of these extra books. BUT if you're struggling to keep your Bible reading consistent or to understand what you're reading, resources like these will absolutely help — and many of them are totally free online!
You can find all of my favorite Bible reading resources in my post: Create Your Own Bible Study Basket.
And of course, there's always the Quiet Time Planning Guide to help you determine what your Bible-reading time should look like, logistically speaking.
It contains 8 pages of worksheets, tips and encouragement to help you:
Plan the best quiet time for you
Stay focused despite distractions
Hold yourself accountable
Experience real spiritual growth
And — it's free!

Seasoned Bible readers — Do you have any more tips for people just learning how to read the Bible for beginners? Newbies — what's holding you back? Tell us in the comments below!