Guest post by Mary at Healthychristianhome.com
Stories of dealing with difficult family members are woven into the fabric of the Bible. Cain and Abel, anyone?
Jealousy tore Joseph's family apart and sought to ruin his life. And Jesus' own brothers didn't even believe in Him before the resurrection (John 7:5).
It's no different today. Conflict touches most families at one time or another. People often stay in their comfort zone and distance themselves from difficult family members throughout the year as a coping mechanism. But during the holidays, spending time with them is pretty much unavoidable.
This is good, because it encourages us to deal with issues rather than run away from them.
"But," you might be thinking, "the holidays are supposed to be a time of joy and cheer –  not stress and conflict. I don't want to have to face these emotions!"
But as Christians, face them we must.
How can we get along with difficult family members while still enjoying the holidays? Here are some ideas to help you recapture cheer without avoiding issues that need to be dealt with.
1. Choose to Be Thankful
With loneliness a struggle for many this time of year, give thanks that you at least have family in your life – even if awkward moments prevail. Navigating the waters of turbulent relationships is challenging, but less so than facing the holidays alone.
Seeing the good in each person in your family – however wacky, rude, or inconsiderate they seem – might give you the ability to overlook some of the petty incidents that are sure to occur in close quarters.
You won't regret the pursuit of contentment in the face of difficulty.
Here's an exercise to try: For each person you struggle to get along with, make a list of five good things you see in them. Try to focus on these qualities instead of the annoying ones.
After all, the Bible instructs us, "…whatever is true, whatever is honorable, whatever is just, whatever is pure, whatever is lovely, whatever is commendable, if there is any excellence, if there is anything worthy of praise, think about these things" — Philippians 4:8. This includes difficult people.
Related: For more encouragement in cultivating a godly life, grab the free "Nourish Your Spirit" quiet time guide!
2. Don't Walk on Eggshells
Of course, sometimes a positive attitude and a willingness to overlook offenses aren't enough to quell difficulties. Some people insist on being rude or hurtful.
According to Proverbs 18:1-2, "An unfriendly person pursues selfish ends and against all sound judgment starts quarrels. Fools find no pleasure in understanding but delight in airing their own opinions."
With these types of people, additional measures may need to be taken. Even if you're a peacemaker by nature, it's not fair for you to have to walk on eggshells around them, shouldering the burden of other people's feelings.
Maybe you're constantly redirecting conversations to neutral topics. Or avoiding being in the same room with a certain person. Or second-guessing everything you say out of fear of how others may react.
These practices are exhausting and make it impossible to relax when you should be enjoying the holiday season. It's commendable that you want everyone to be happy and get along, but realize that you can't take that burden on yourself.
Make a commitment to stop trying to control the situation. Say to yourself, "I'm going to enjoy myself and be true to who I am, regardless of whether so-and-so is being pleasant or not."
If the offenses are trivial or minor, can you overlook them for the sake of peace?
Do you have enough confidence in who you are in Christ to let go of the approval of others?
Struggling to Get Along with Difficult Family Members?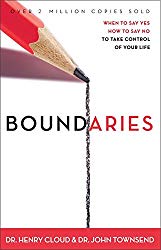 If so, you may want to check out the book "Boundaries: When to Say Yes, How to Say No To Take Control of Your Life" by Henry Cloud and John Townsend.
In this very popular New York Times bestseller, Drs. Cloud and Townsend offer a TON of great Biblical insight on what behaviors are appropriate and not, how to set boundaries, and how to stick up for yourself without being a jerk OR a pushover in the process.
If you ever wonder, "How do I set limits and still be a loving person?" "Where should those limits be?" or "How can I learn to say no without feeling so guilty," this book will absolutely help.
I've recommended it to quite a few people now, and I know you'll really enjoy it and benefit from it this holiday season.

*This post contains affiliate links, which means if you make a purchase after clicking through one of my links, I may make a small commission at no additional cost to you. This helps cover the many costs of running this site and allows me to help provide for my growing family. Thank you!
3. Be Willing to Take a Stand
If your family member's offenses aren't minor and they insist on doing mean or hurtful things, an honest conversation is a must.
By nature, I'm a non-confrontational person. It is literally my last resort when a situation gets uncomfortable.
However, there comes a time when being a doormat isn't helping anyone, including the offender. If someone is treating you (or others) unfairly and it's affecting your ability to have fun, it's time to say something about it.
Try saying, "I really want to enjoy the holidays with you, but when (insert offense here) happens it's difficult for me to do so. Is there something going on?"
Don't start this conversation in front of the whole group. If possible, take that person to the side, and in a gentle way explain how their actions are making you feel.
And before confronting them, pray about it and be sure to approach them with a loving, humble attitude.
Remember Matthew 18:15, "If your brother sins against you, go and tell him his fault, between you and him alone. If he listens to you, you have gained your brother."
** For more in-depth advice on how to conduct these conversations (and what to do if the person refuses to listen), be sure to also read: How to Deal with Toxic Family Members.
4. Realize that Learning to Deal With Difficult Family Will Help You Handle Other Difficult People.
When God gives you the opportunity to deal with someone difficult, He's helping you increase your patience, manage your anger, become a better communicator, and lean on Him. Even in the midst of slander and hurtful actions.
When you repeatedly show love and patience with difficult family, you might be surprised at their eventual response. They may never "come around" (since we cannot control the actions of others), but their respect for you will undoubtedly increase.
Think of it as practice for dealing with the real world. God gave you your family, and He equips you to deal with them.
"His divine power has granted to us all things that pertain to life and godliness, through the knowledge of him who called us to his own glory and excellence…" — 2 Peter 1:3
The ability to get along with that crazy aunt or moody brother might be growing you as a person and preparing you for a future situation.
Family is family – for life. Confidently approach this holiday season, knowing God is giving you everything you need to deal with them in love while still experiencing a HAPPY holiday!
Have you dealt with difficult family members in the past? What helped you?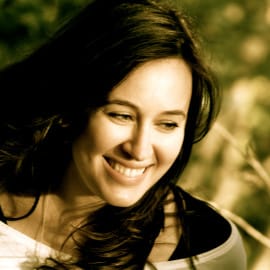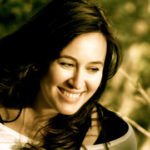 Mary Harp is mom to the two sweetest boys you've ever met and wife to her best friend, Richard, a minister near Birmingham, AL. She runs a blog about wellness and faith called Healthy Christian Home. When she's not chasing her boys or blogging, you can find her with a stack of books and a cup of hot tea. Grab her free daily self care rituals checklist here or follow on Facebook, Instagram, or Pinterest.