Depending on which study you look at, somewhere between 77 and 83 percent of Americans identify themselves as Christians (source, source).
Of these Christians, approximately 52 percent are Protestant while approximately 23 percent are Catholic.
When asked if religion was important in their daily life, 79 percent of Protestants and 70 percent of Catholics said it was. When asked how often they attended church services, 64 percent of Protestants and 60 percent of Catholics answered "at least once a month."
According to the statistics, it sure looks like America is a Christian nation. But when you look at the world we live in, you quickly see that that's not really the case.
According to the a recent Gallup study, 78 percent of Americans believe that abortion should be legal in at least some circumstances.
According to waitingtillmarriage.org, only 3 percent of Americans wait until marriage to have sex.
According to divorcestatistics.org,  45 to 50 percent of marriages end in divorce. (Although according to Sheila Wray Gregoire from To Love, Honor and Vacuum, it's actually much lower among practicing Christians.)
Not really the kind of statistics you would expect to see from a "Christian" nation… Clearly we have a problem here.
I think the problem comes from the fact that people have forgotten what it means to be a Christian.
In today's society, people are very fluid in their religions. According to PewResearch, 28 percent of Americans have switched religions from their childhood religion. If you include switches between different types of Protestantism, the number jumps to 44 percent. And with 70 percent of self-proclaimed Christians believing that many religions can lead to eternal life, it is no surprise that people are making the switch.
But Christianity isn't just a checkbox on an application. It's not a lifestyle choice. It's not a fad or a trend. It's not an agenda, and it isn't a hobby. It isn't memorizing a bunch of facts, and it isn't judging the right people. It isn't a list of obligations to check off your to do list.
Read my Bible for 20 minutes. check. Prayed for 15 minutes. check. Went to church this week. check. Wrote a check to the church. check. Okay, I should be good to go then.
At best, Christianity is the complete surrender of your entire life to the one true God of the Universe. It is a commitment to follow Him no matter where He takes you, knowing that His way truly is best. At the very least, it is trying every day to live your life in this fashion, because obviously, we all make mistakes.
Now, I'm not trying to judge other Christians, but let's think for a minute: If Jesus says He is the only way, and you believe there are lots of ways to Heaven… are you really a Christian?
If Jesus commands us to live a certain way and you choose to disobey and do what you please, are you really a Christian?
If you don't believe in God and Jesus and the fact that Jesus died on the cross and rose again, are you really a Christian?
Matthew 7 contains some scary verses about true and false disciples:
"Not everyone who says to me, 'Lord, Lord,' will enter the kingdom of heaven, but only the one who does the will of my Father who is in heaven. Many will say to me on that day, 'Lord, Lord, did we not prophesy in your name and in your name drive out demons and in your name perform many miracles?' Then I will tell them plainly, 'I never knew you. Away from me, you evildoers!'" –Matthew 7:21-23
These verses make it pretty plain. Calling yourself a Christian is not enough. Doing a few good deeds is not enough.  God wants us to commit our entire lives to Him. And if that seems like too much to ask–remember, we wouldn't have a life at ALL if it weren't for Him. So really, it shouldn't be too much to ask at all.
Can you imagine if 80 percent of Americans truly were Christians? Not just in name, but also in deed? How amazing would that be! A nation where everyone was loving, self-sacrificing, patient, and kind. A nation where the poor and the hurting were taken excellent care of out of the goodness of people's hearts. A nation where people valued truth and justice and sought it out.
Now, I'm not responsible for the entire nation. I can't make everyone be Christians, obviously. But I am responsible for myself, and you are responsible for yourself.
What would your life be like if you really lived as a Christian?
If you really took God at His word and did things His way? Are there things you would cut out of your life? Are there things you would add to your life? How would your life change if you decided that you were done living your Christian life in name only, and you decided you were all in?
What's holding you back?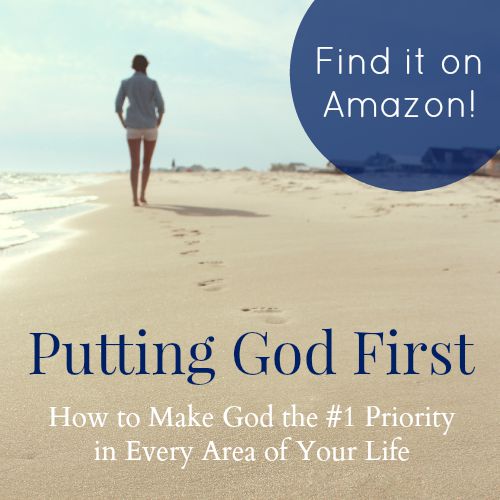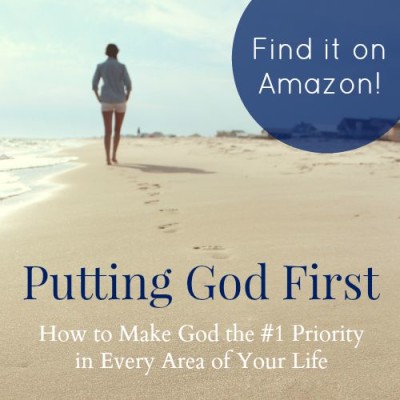 Ready to stop being a Christian in name only and start letting God take over and transform every aspect of your life? My book, "Putting God First," can help you do just that! In it, you'll find tons of practical tips and suggestions for how you can make God the focus of every single part of your life–not just Sunday mornings.