The morals and values of celebrities in Hollywood often stand in stark contrast to the Christian faith.
The good news is there are several celebrities who are successful actors AND followers of Christ. In fact, these men and women use their fame as a way to honor God and give back to others – exactly what the Christian faith is all about.
Here are 15 celebrities who are vocal about their Christian faith and live it out on a daily basis.
1. Mark Wahlberg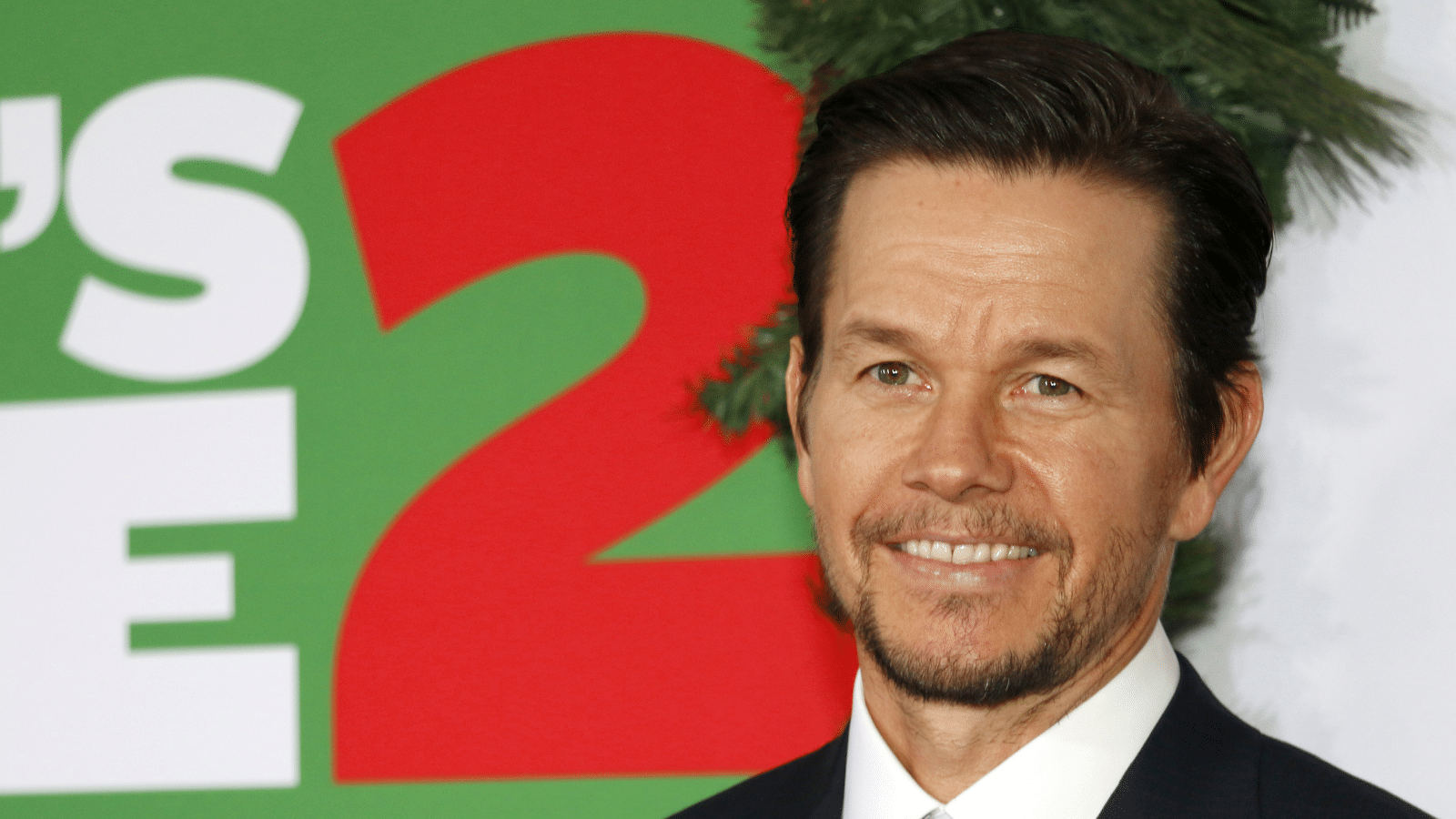 Mark Wahlberg is an accomplished actor and former model and rapper. He has been quoted saying that his goal in life is "to utilize my career for good and to do God's work."
Wahlberg has endorsed a prayer app called Hallow which offers audio-guided meditation sessions to help others grow in their faith. He has also invested his own money in creating the new film "Father Stu" (2022) because he wants his films to make a difference in people's lives.
2. Angela Bassett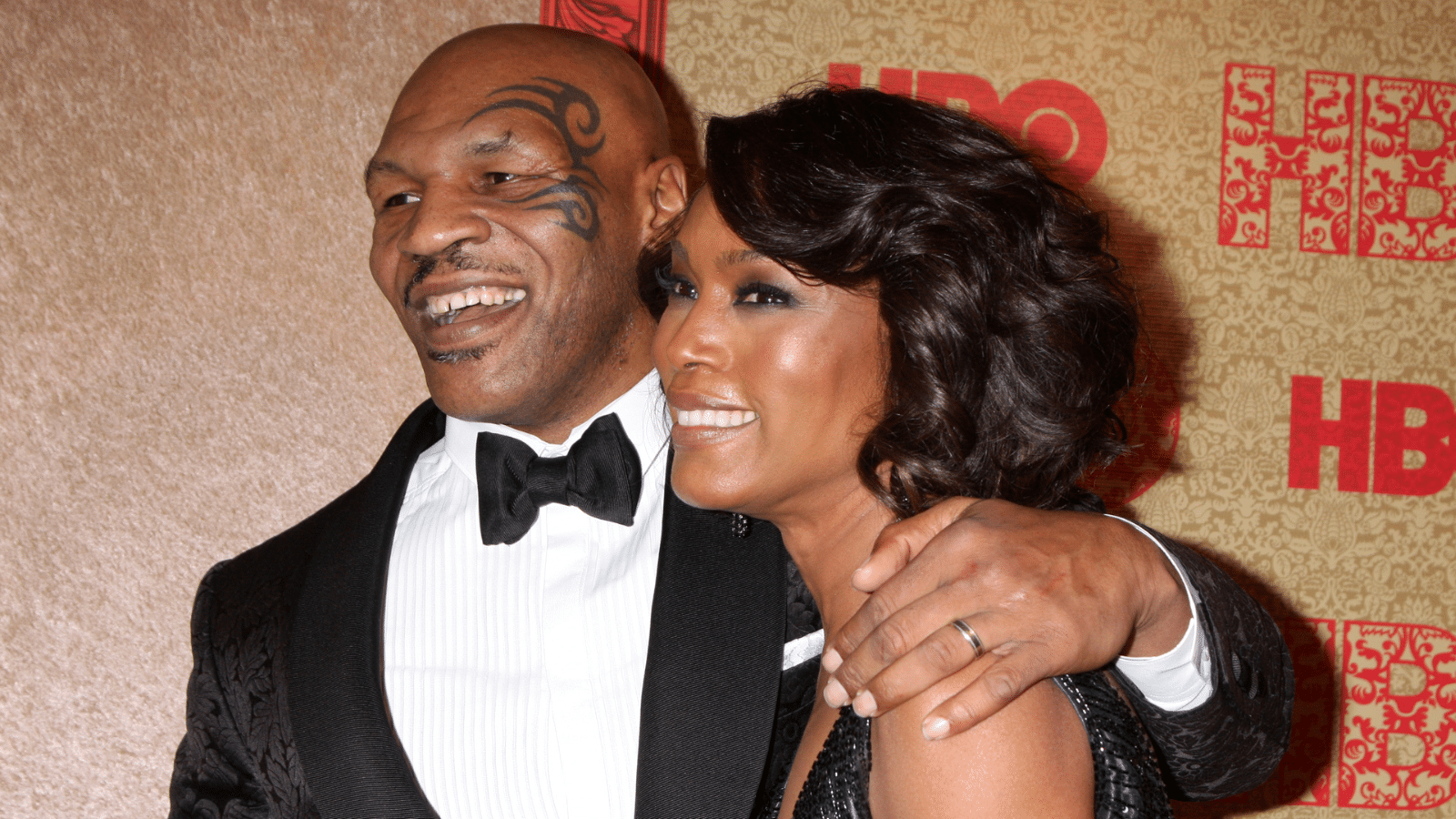 Named one of the 100 most influential people in the world in 2023, according to Time magazine, Angela Bassett has been acting in movies and TV shows since 1985. Aside from her award-winning successful career, Bassett is a longtime worshipper at the West Angeles Church of God in Christ.
In a recent interview, Bassett said this about her faith- "When you realize that every breath is a gift from God. When you realize how small you are, but how much he loved you. That he, Jesus, would die, the son of God himself on earth, then you…you just weep."
3. Dean Cain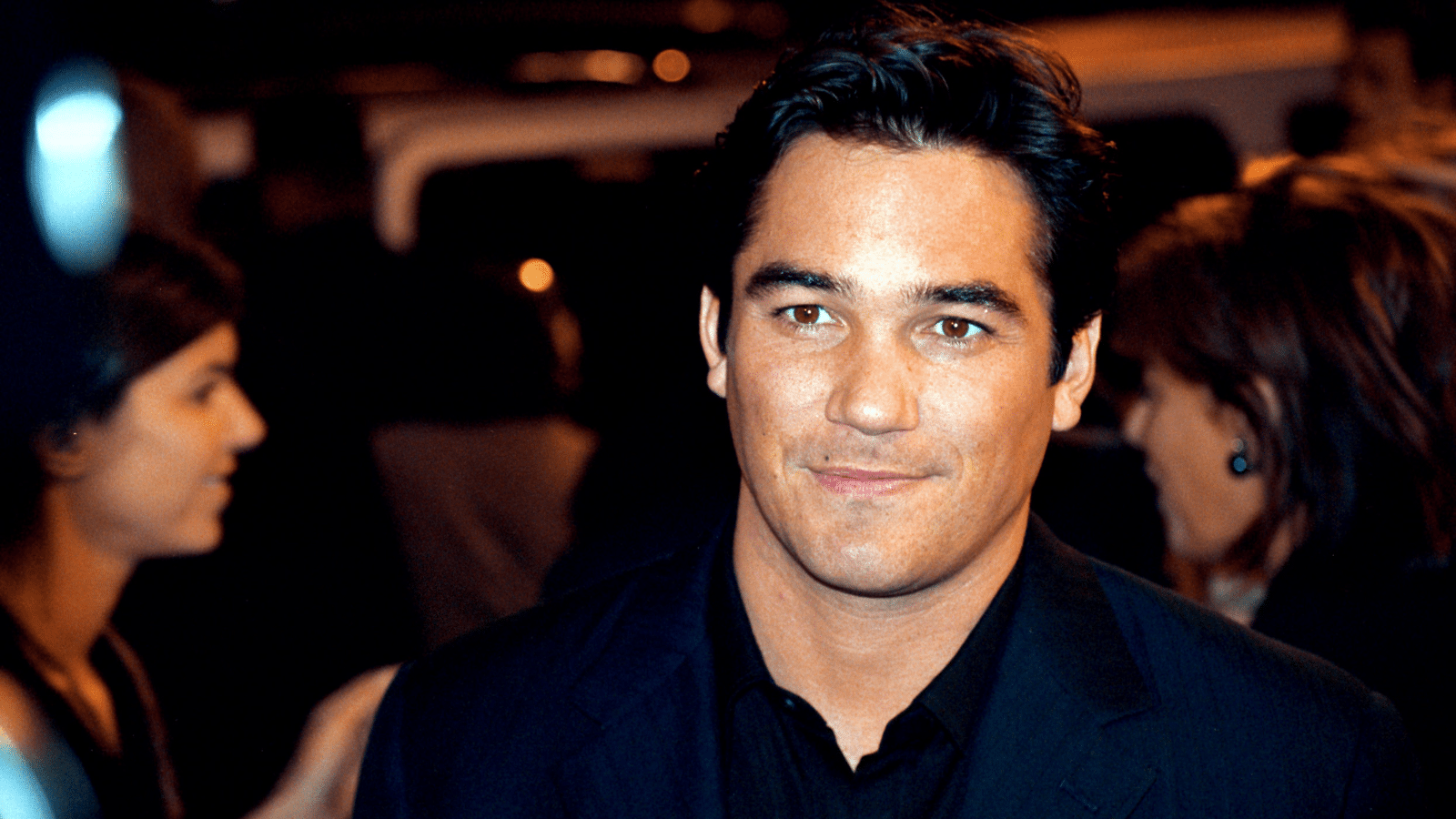 Dean George Cain is best known for his role as Clark Kent / Superman from 1993-1997. Since then, Cain has starred in the faith-based movie "God's Not Dead" (2014) and worked alongside other Christian media companies like PureFlix.
When it comes to his roles in faith films, Can says, "If it changes one person's heart, 10 people's heart, or reaffirms something or maybe opens somebody's eyes, then it's worth it."
4. Tom Hanks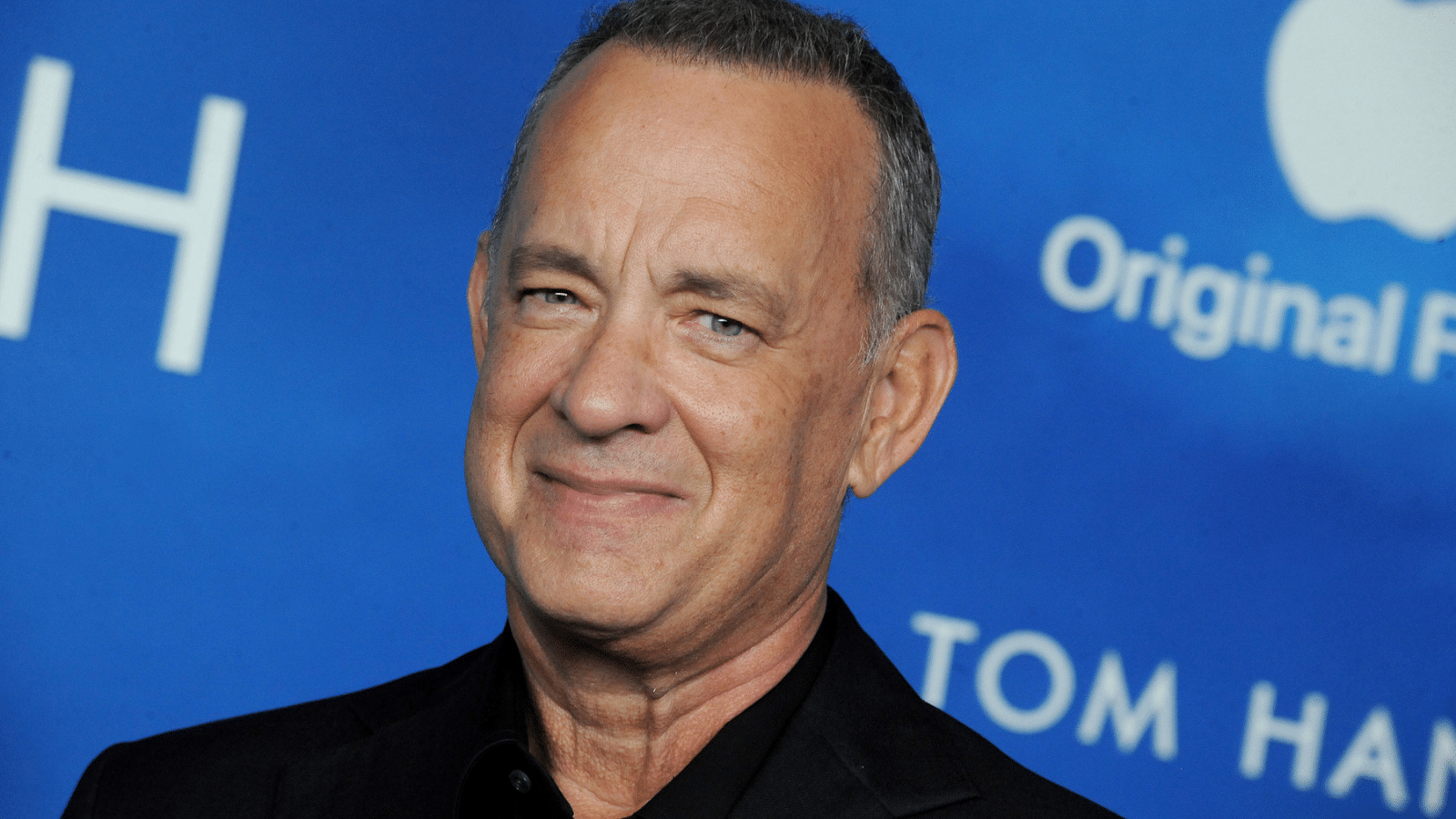 Tom Hanks is a popular American actor and filmmaker known for movies including Toy Story, Forrest Gump, The Da Vinci Code, and more.
He doesn't talk about his faith much (perhaps he prefers to let his faith show through his actions?), but it's not hard to believe that Tom Hanks is a Christian who attends church regularly.
Throughout his early years, he identified as a Mormon, a Catholic, and a "Bible-toting evangelical teenager." These days, however, Tom and his wife, Rita Wilson, are both members of the Greek Orthodox Christian.
5. Chris Pratt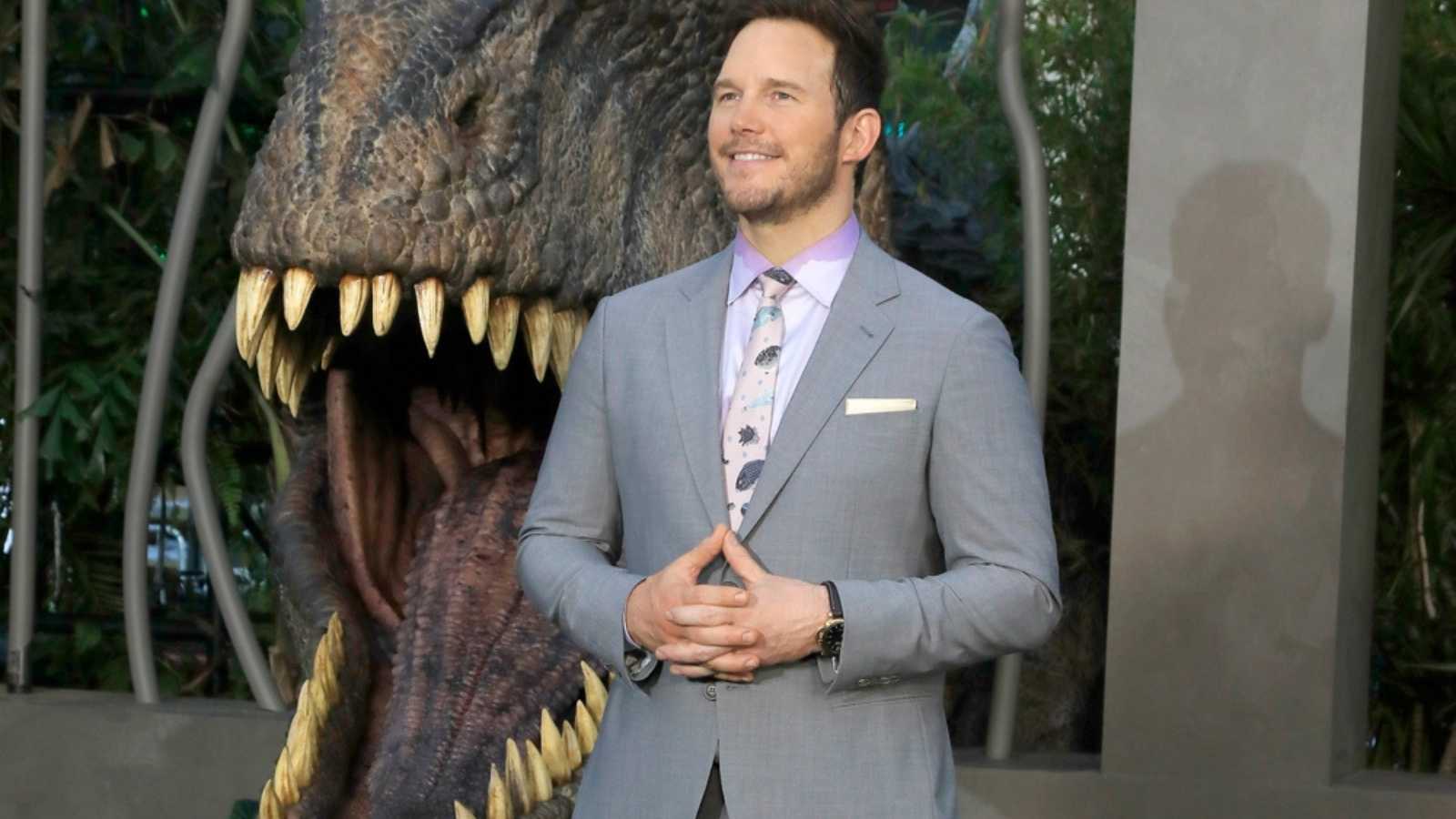 Chris Pratt is best known for his roles as Star-Lord in the Guardians of the Galaxy trilogy and dinosaur trainer Owen Grady in the Jurassic World movie series. Besides his upstanding character, it's his words of wisdom and encouragement offscreen that have made his faith in God obvious.
During the 2018 MTV Movie and TV Awards, Pratt said in his award-winning speech, "God is real. God loves you. God wants the best for you. Believe that. I do."
6. Roma Downey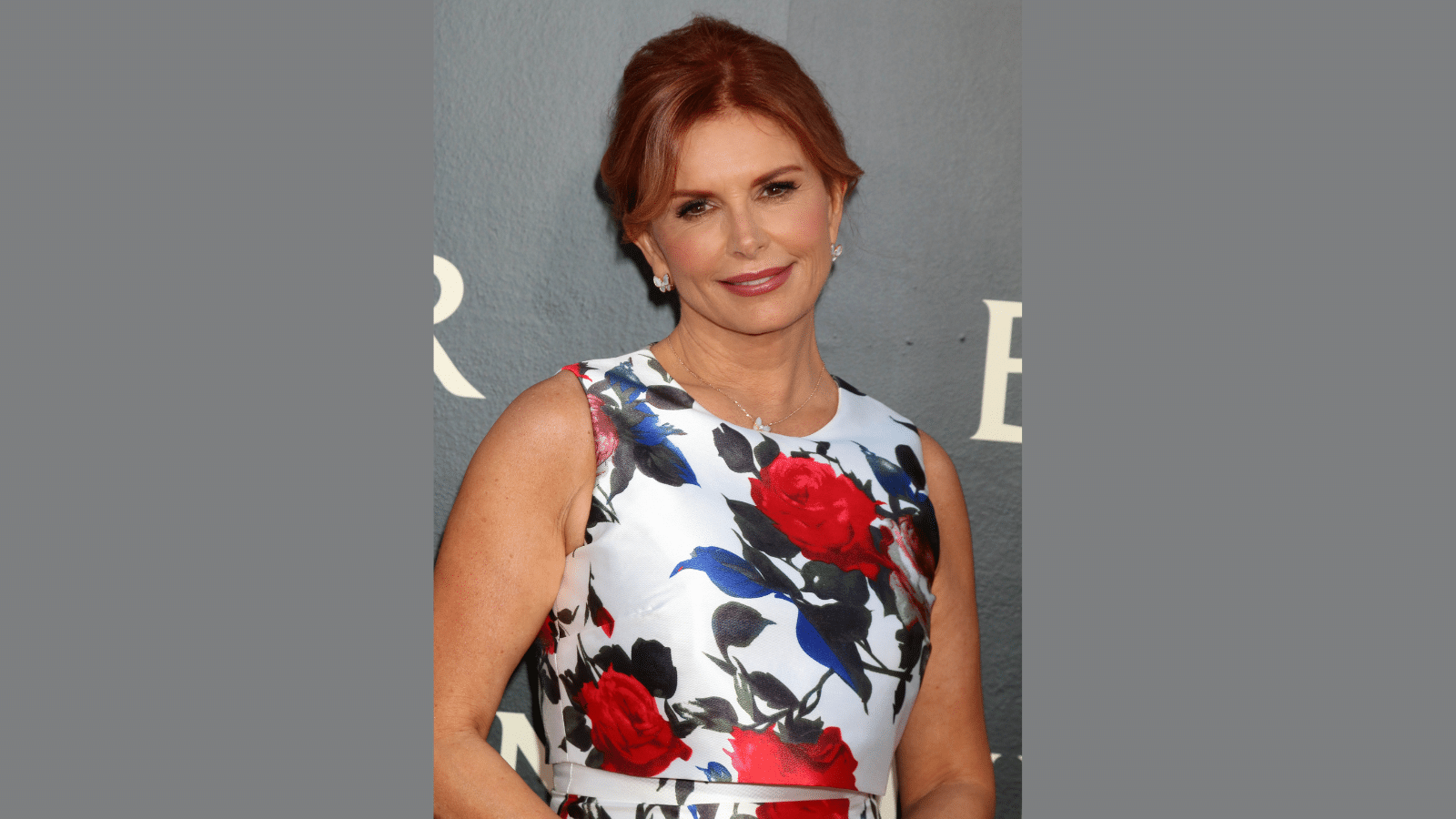 North Ireland Actress, producer, and New York Times Best-Selling author Roma Downey has been acting since 1988. Her most famous role was as the angel Monica in the CBS television series, "Touched By An Angel."
Today, she is the president of Lightworkworkers Media, the faith and family division of MGM. Together with her husband Mark Burnett, they have produced the Emmy-nominated series "The Bible."
Outside of her faith-based acting career, Downey is an ambassador for Operation Smile where she goes on mission trips to Honduras, Vietnam, and Jordan. In 2021, Downey received the Lifetime Achievement Award for the International Christian Film and Music Festival.
7. Denzel Washington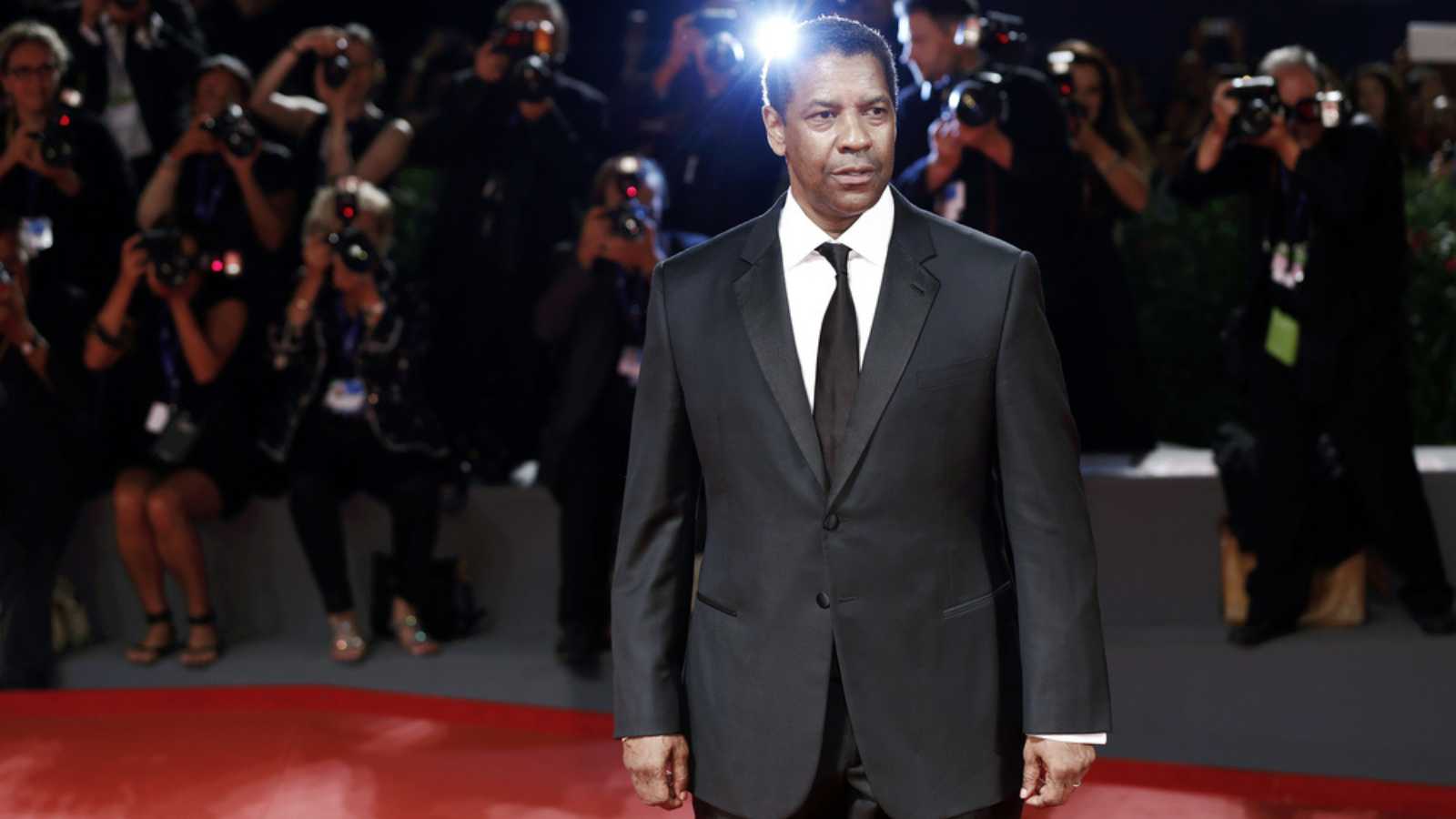 As one of the highest-grossing actors of his generation, Denzel Washington now commands an incredible $20 million per movie. With The Equalizer 3 set to come out in 2023, Washington's net worth sits at $280 million.
While money certainly isn't a problem for the beloved actor whom the New York Times calls the 'greatest actor of the 21st Century,' Washington is adamant about his faith and giving back to those in need. An avid philanthropist, Washington shares his Christian faith whenever he can.
"Through my work, I have spoken to millions of people. In 2015, I said I'm no longer just going to speak through my work. I'm going to make a conscious effort to get up and speak about what God has done for me."
8. Carrie Underwood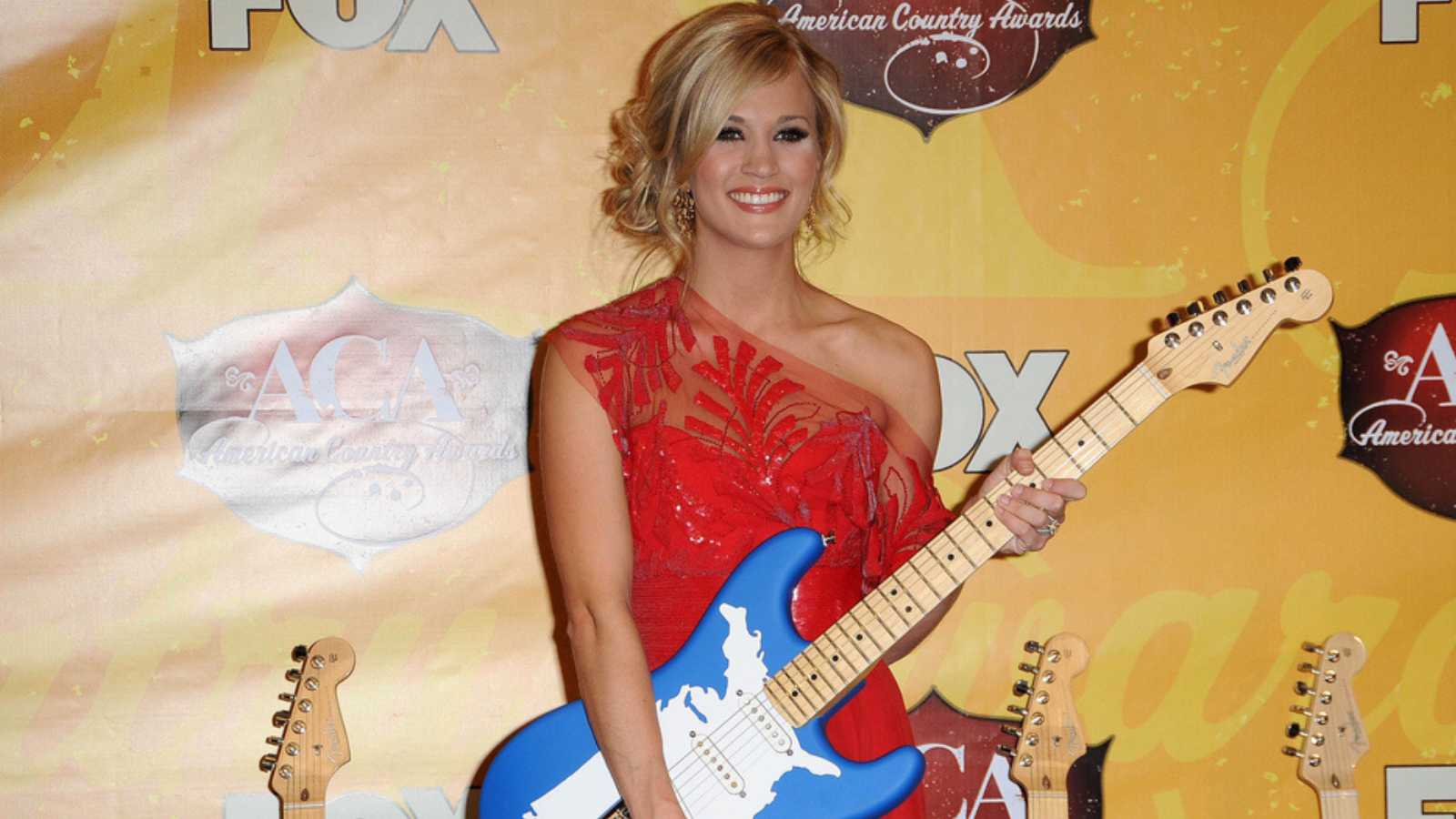 Never one to shy away from her faith, Carrie Underwood has sung both country and gospel songs during her award-winning career. From her faith-based hits "Jesus Take the Wheel" and "Something in the Water," to her halftime performance at The Super Bowl XLIV in 2010 and the Grand Ol Opry in 2014, Underwood has managed to balance both her faith and celebrity status beautifully.
Underwood is married to NHL hockey star Mike Fisher and they have two sons together, Isaiah and Michael.
9. Chuck Norris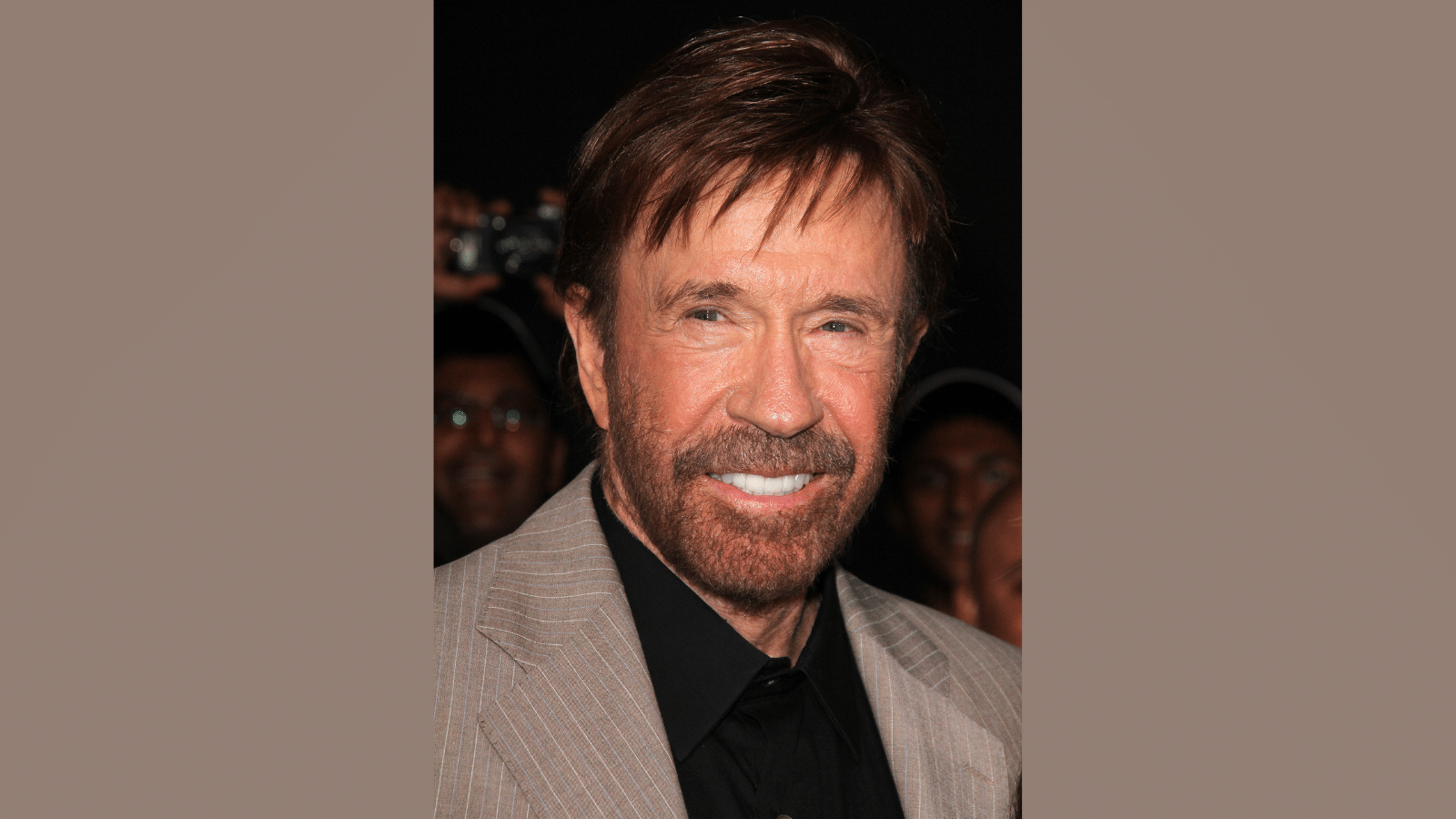 Whether it's his role in the popular TV series, "Walker, Texas Ranger," or his success as a six-time world karate champion, Chuck Norris is no stranger to the fame of Hollywood. But for a while, the pressure of his celebrity status took its toll.
In an interview with the 700 Club, Norris said, "Unfortunately, a lot of times in the entertainment industry, sometimes you lose sight of what's really important in your life. I lost a marriage because of it."
After his divorce, Norris came back to his faith through his second wife Gena O'Kelley, who read the Bible every morning and gently encouraged him. Now Norris says, "It's amazing because people come up to me and say, 'Chuck, you're the luckiest guy in the world to be a world karate champion and a movie and TV star.' When they say this to me, I kind of smile because luck has nothing to do with it; God had everything to do with it."
10. Patricia Heaton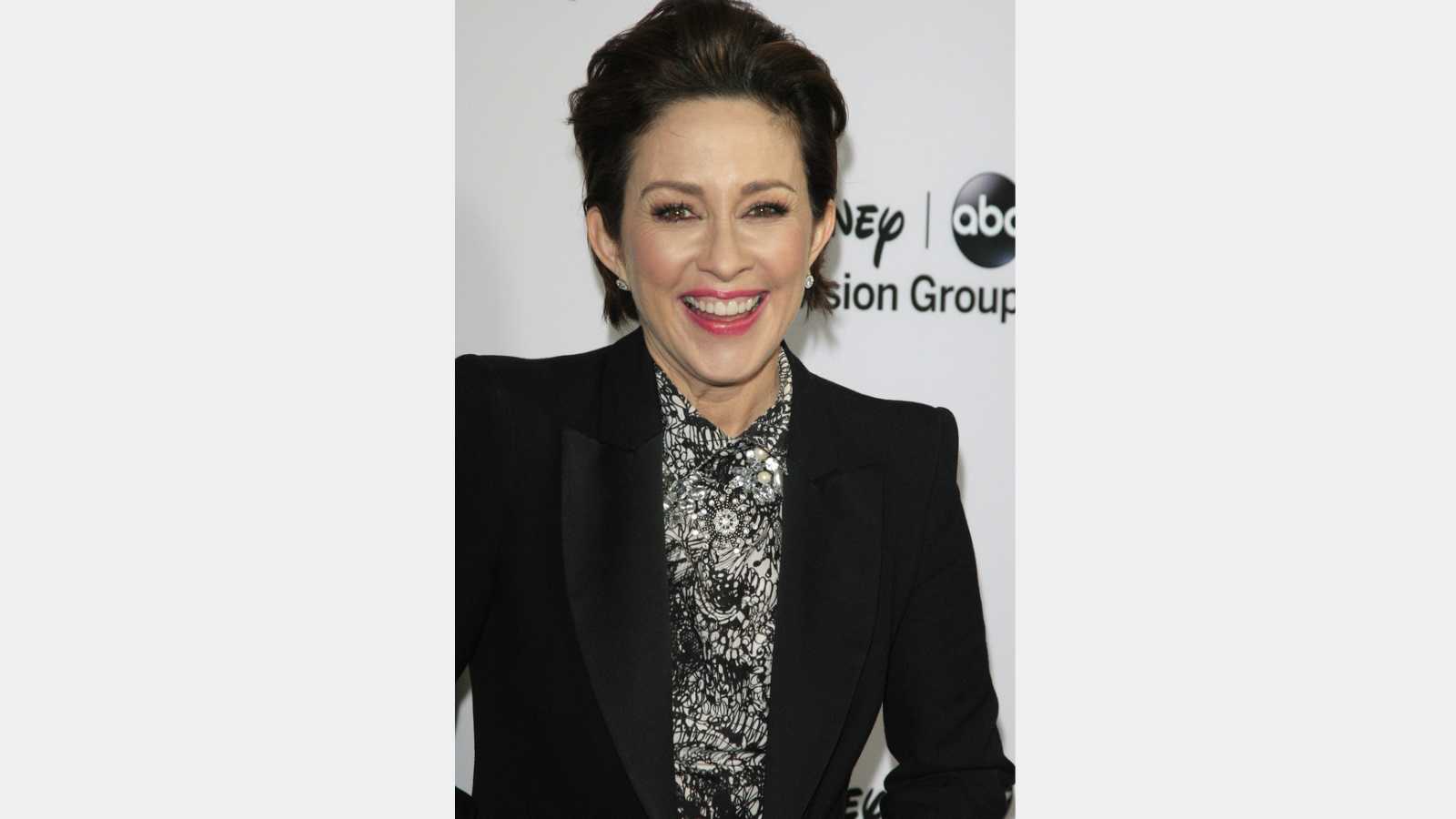 While she is best known for her role as Debra Barone on Everybody Loves Raymond, Heaton is both an actress and an executive producer. Her latest role was starring as Carol Kenney in Carol's Second Act, a show about a woman who fulfills her long-held dream of being a doctor after raising two children and going through a divorce.
Heaton is passionate about her walk with Christ saying, "I don't know where I heard this saying, but I heard this saying, 'Jesus died for us publicly, so don't live for Him privately." She went on to explain her openness about her faith. "You know, it's our job here as Christians to certainly extend the love of Christ."
11. Hugh Jackman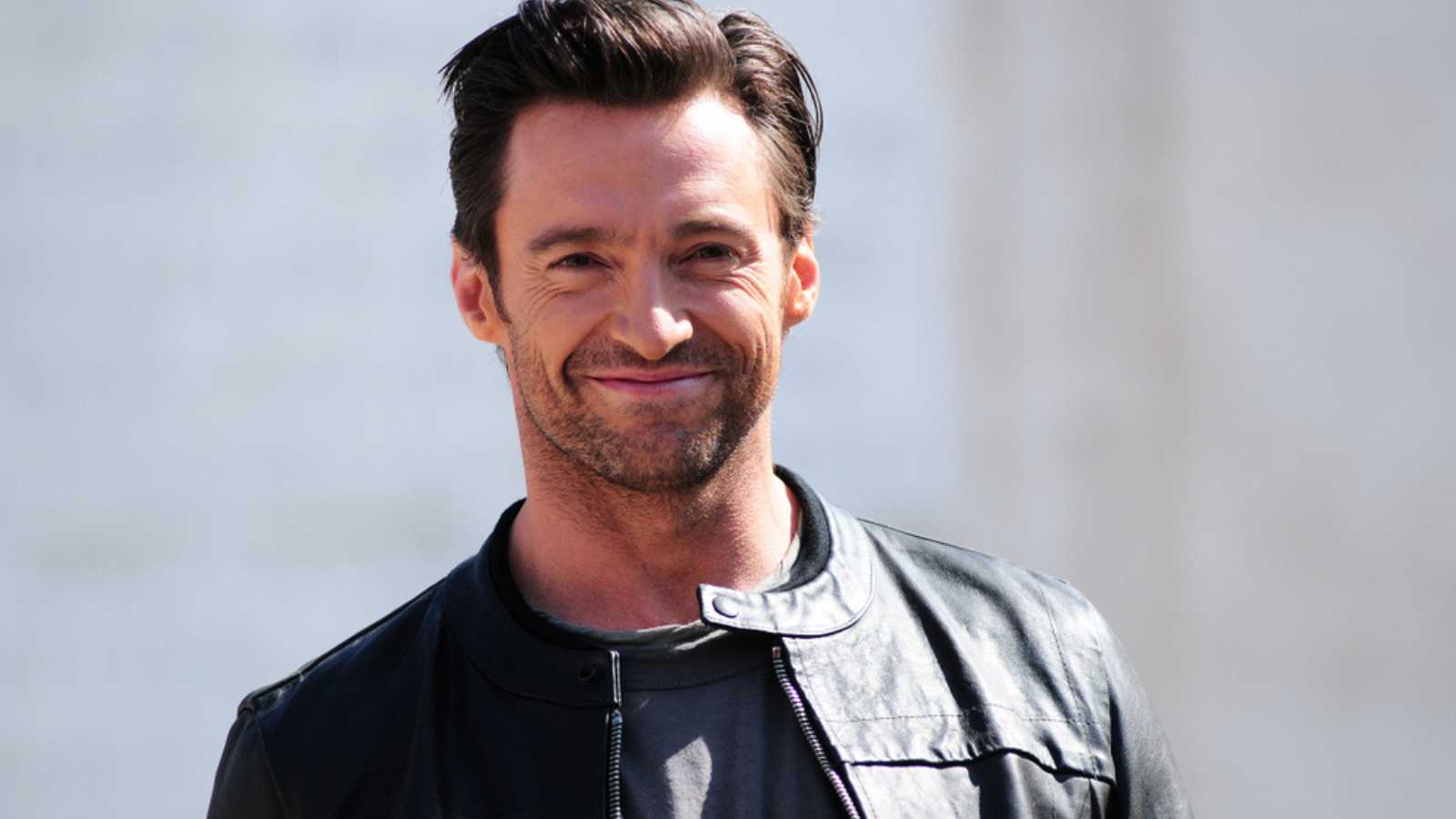 Australian megastar Hugh Jackman is famous… very famous. However, not many people realize he is a devout Christian. In a 2017 interview, he recalls how his father came to Jesus after a Billy Graham event and that he always saw himself onstage one day, just like the leaders at the many tent revivals he attended with his dad.
12. Nicole Kidman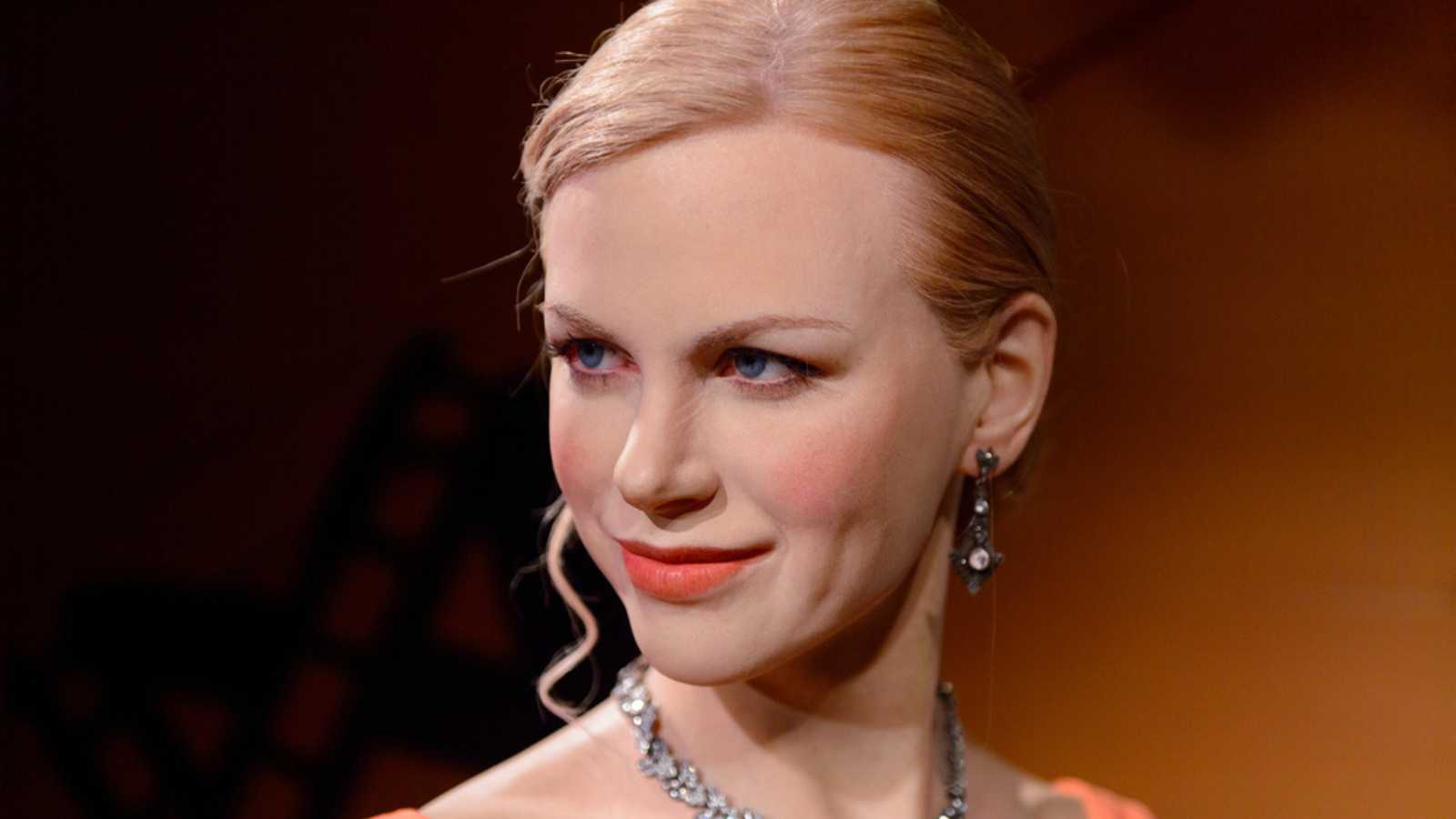 The superstar actress has been in fewer movies since having children and spends Sundays at church with her husband, Keith Urban, and their two daughters. In an interview, she explained her Catholic upbringing and how she is raising her family similarly.
13. Viola Davis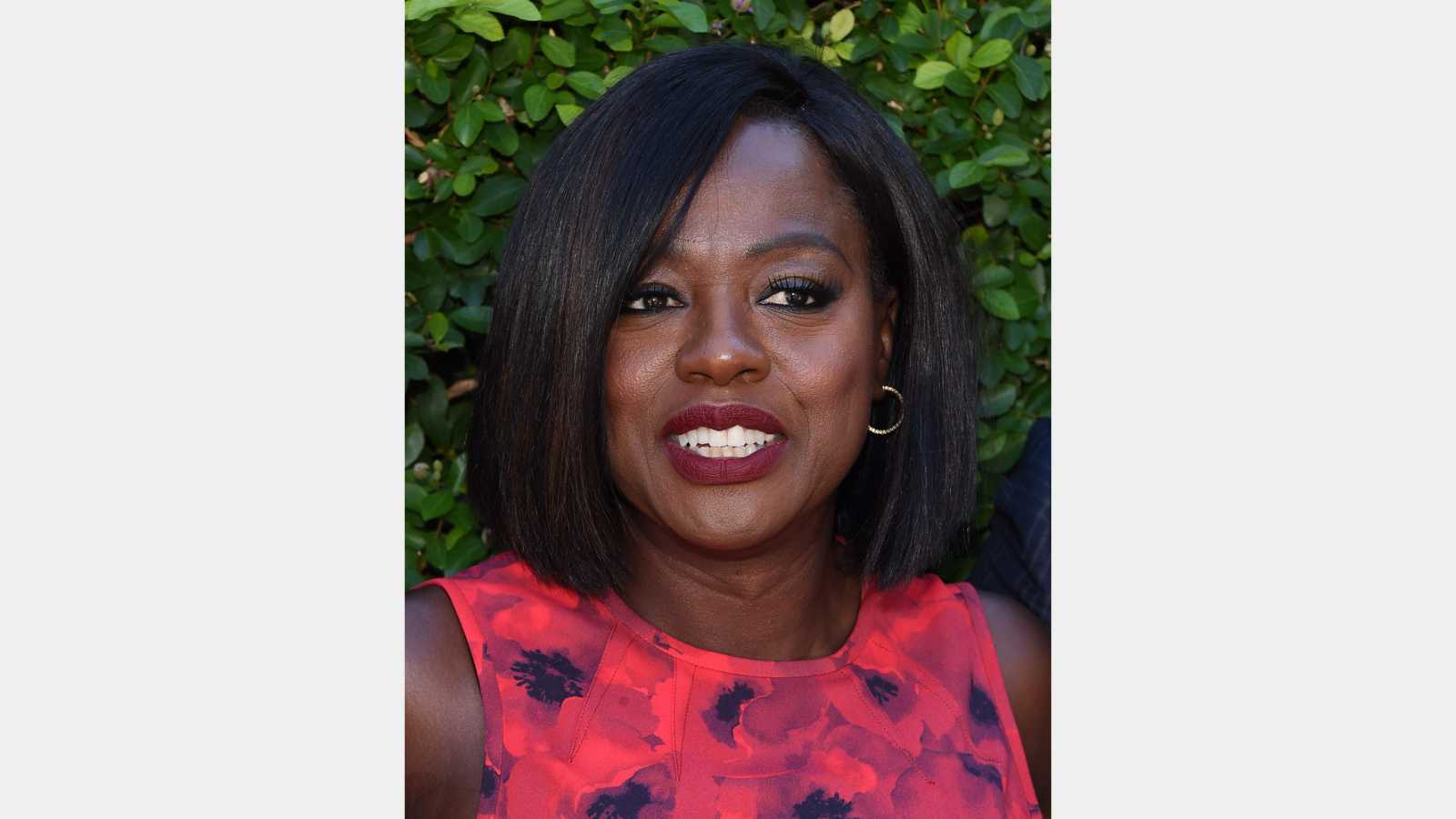 The Academy Award-winning actress revealed how she found God in a 2022 interview.
The star explained in an Oprah Winfrey Netflix special how she prayed on her knees, asking God to find her a perfect husband, and promised to attend church if He did. Three weeks later, she met Julius Tennon, whom she married in 2003.
14. Candace Cameron Bure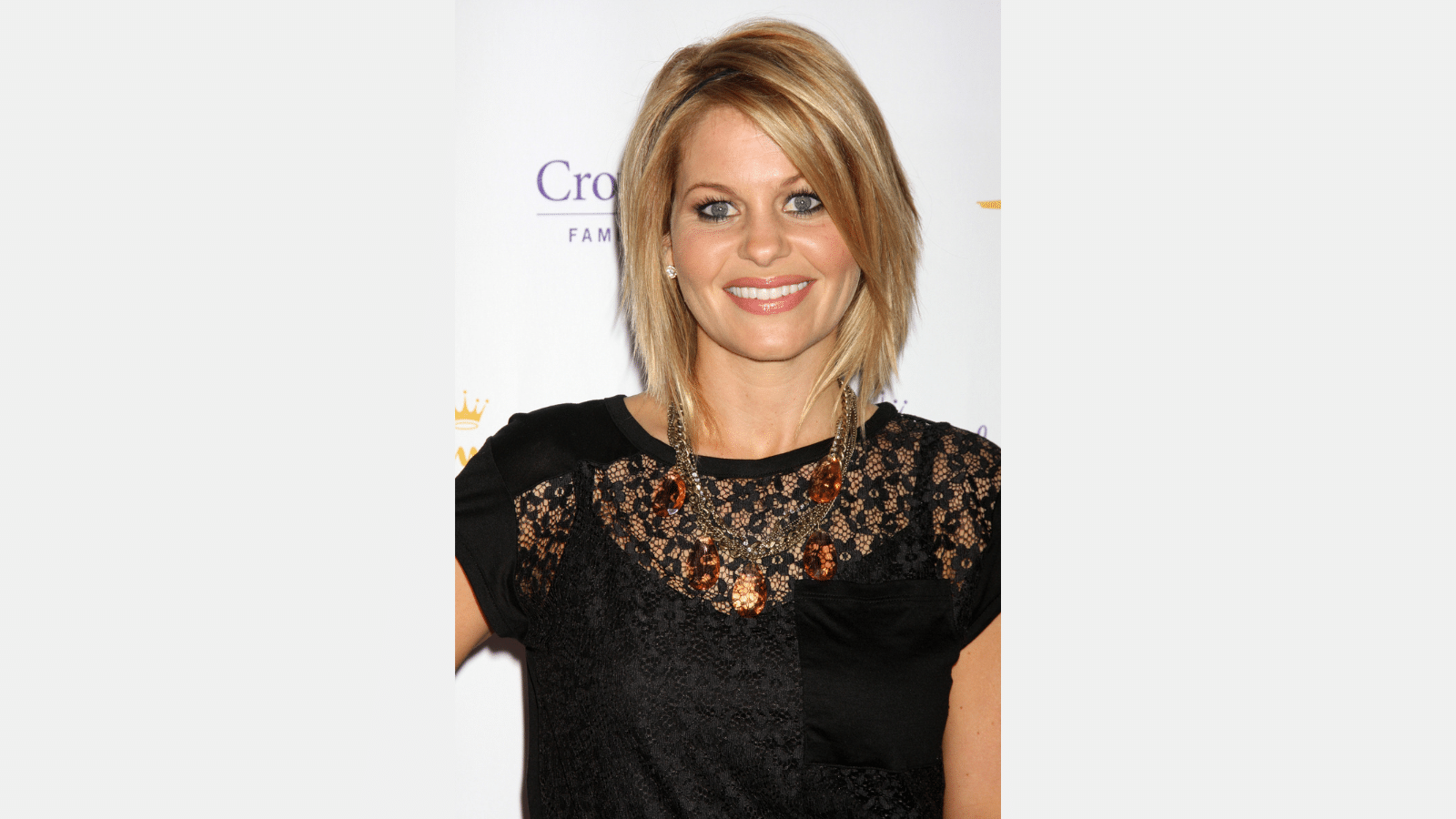 Candace Cameron Bure is an American actress, producer, director, and talk show panelist best known for her role as D.J. Tanner in the popular sitcom Full House. She became a Christian at the age of 12 and hasn't shied away from sharing her faith since.
Bure is also a supporter of Compassion International where their family sponsors three children.
15. Ye (Formerly Known as Kanye West)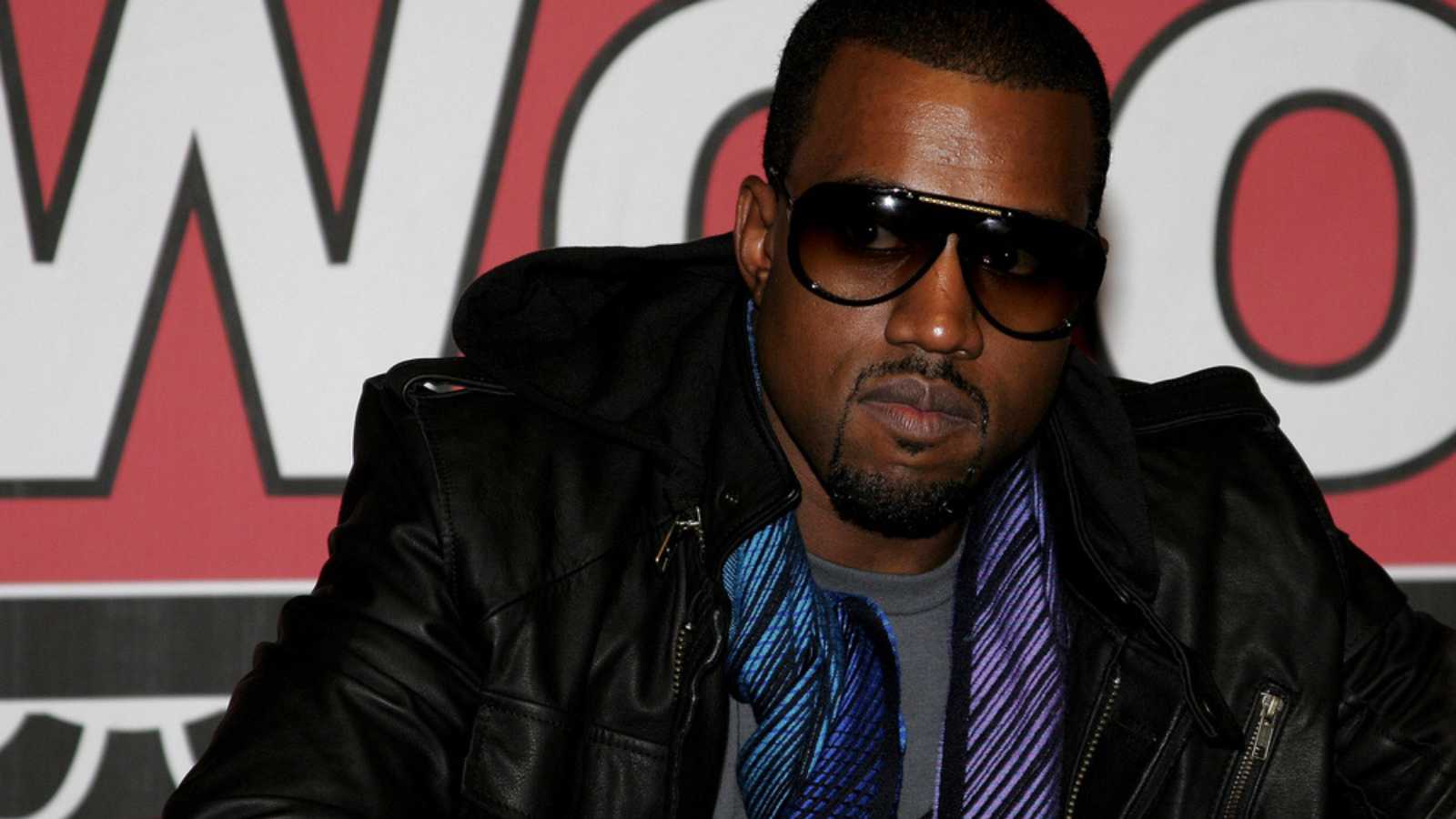 The outspoken rapper/philosopher is rarely lost for words, and his profound faith in God is there for all to see. On Kanye's Jesus is King album, he sings: "There is freedom from addiction; Jesus, You have my soul; Sunday Service on a roll; All my idols, let 'em go." There is no denying where Ye's affiliation lies.
Are We Witnessing the Apocalypse? 10 Alarming Signs Hinting at Christ's Second Coming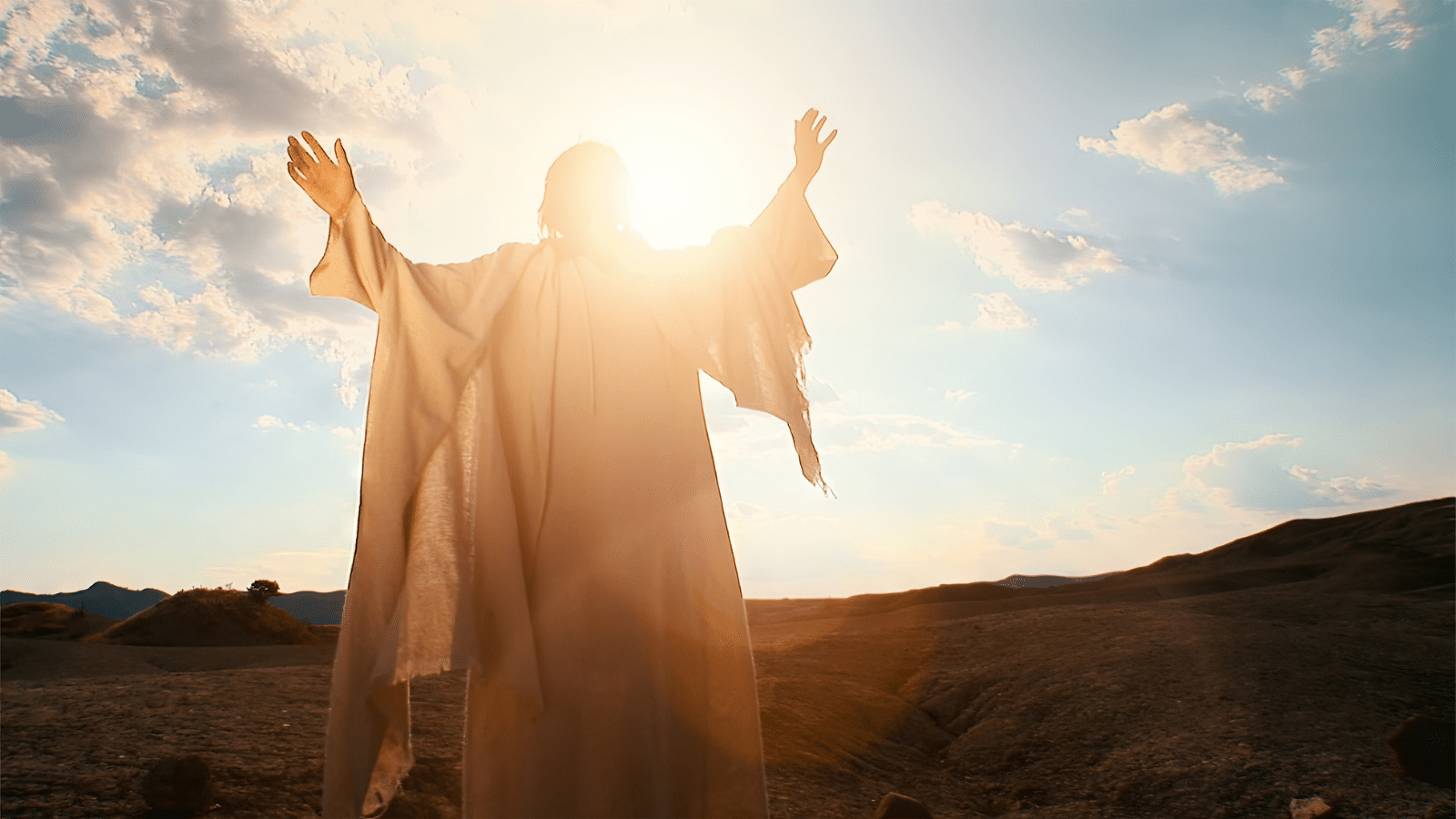 For centuries, Christians have been eagerly awaiting the return of Jesus in what's known as the Second Coming. They often search the Bible for clues that might show when this return is near. While it's important to approach these signs with care and humility, some people suggest that recent events and changes match what the bible prophesizes.
Are We Witnessing the Apocalypse? 10 Alarming Signs Hinting at Christ's Second Coming
Skipped Church Today? Why Christians are Opting Out of Regular Sunday Services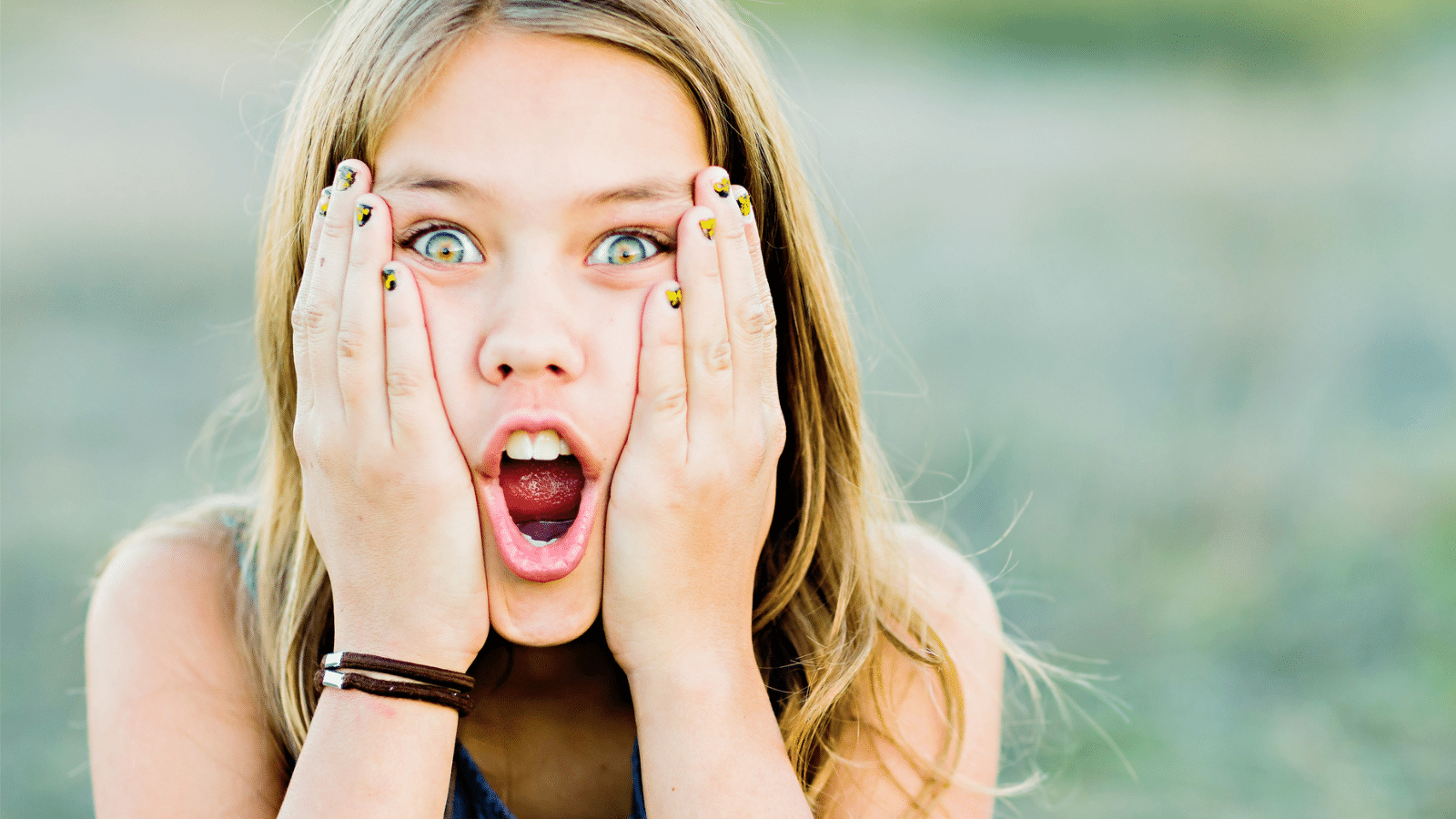 Did you make it to Sunday church this morning? If not, you're not alone. 
A recent Lifeway Research study identified some common reasons why Christians are skipping church these days — and some of the reasons might be surprising.
Hebrews 10:24-25 tells us, "And let us consider how we may spur one another on toward love and good deeds, not giving up meeting together, as some are in the habit of doing, but encouraging one another—and all the more as you see the Day approaching."
Yet, for these Christians, there are several very good reasons why they might miss any given Sunday morning.
Skipped Church Today? Why Christians are Opting Out of Regular Sunday Services
So Irritating! These 12 Statements Made By Non-Christians Are Really Offensive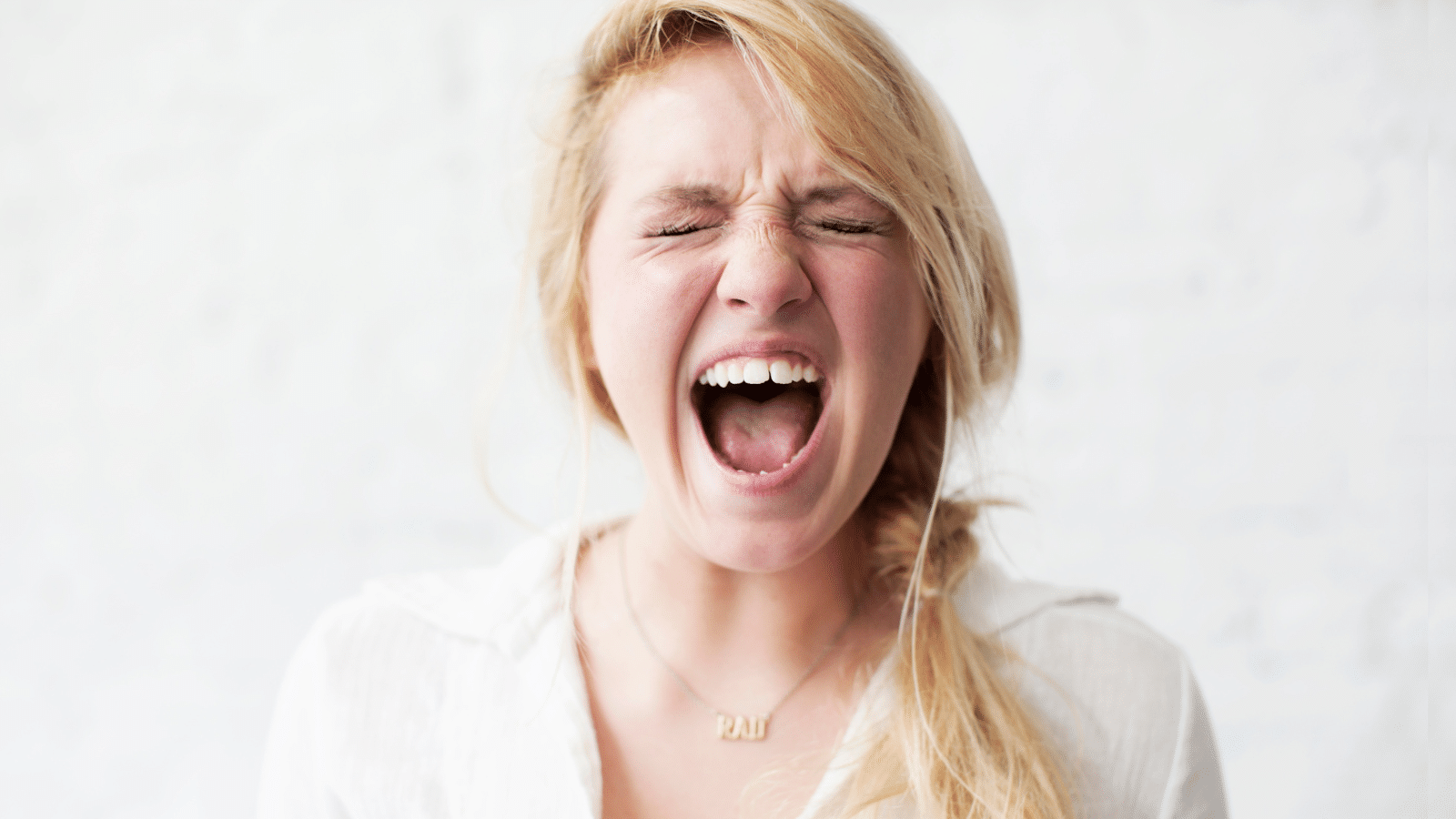 In our diverse world, respectful dialogue among different belief systems is essential for harmony.
Let's dive into some statements made by non-Christians that can sometimes offend Christians, even if not on purpose. It highlights the importance of fostering empathy and understanding to promote a more inclusive society.
So Irritating! These 12 Statements Made By Non-Christians Are Really Offensive
What is God's Will for Your Life? Here's How to Find Out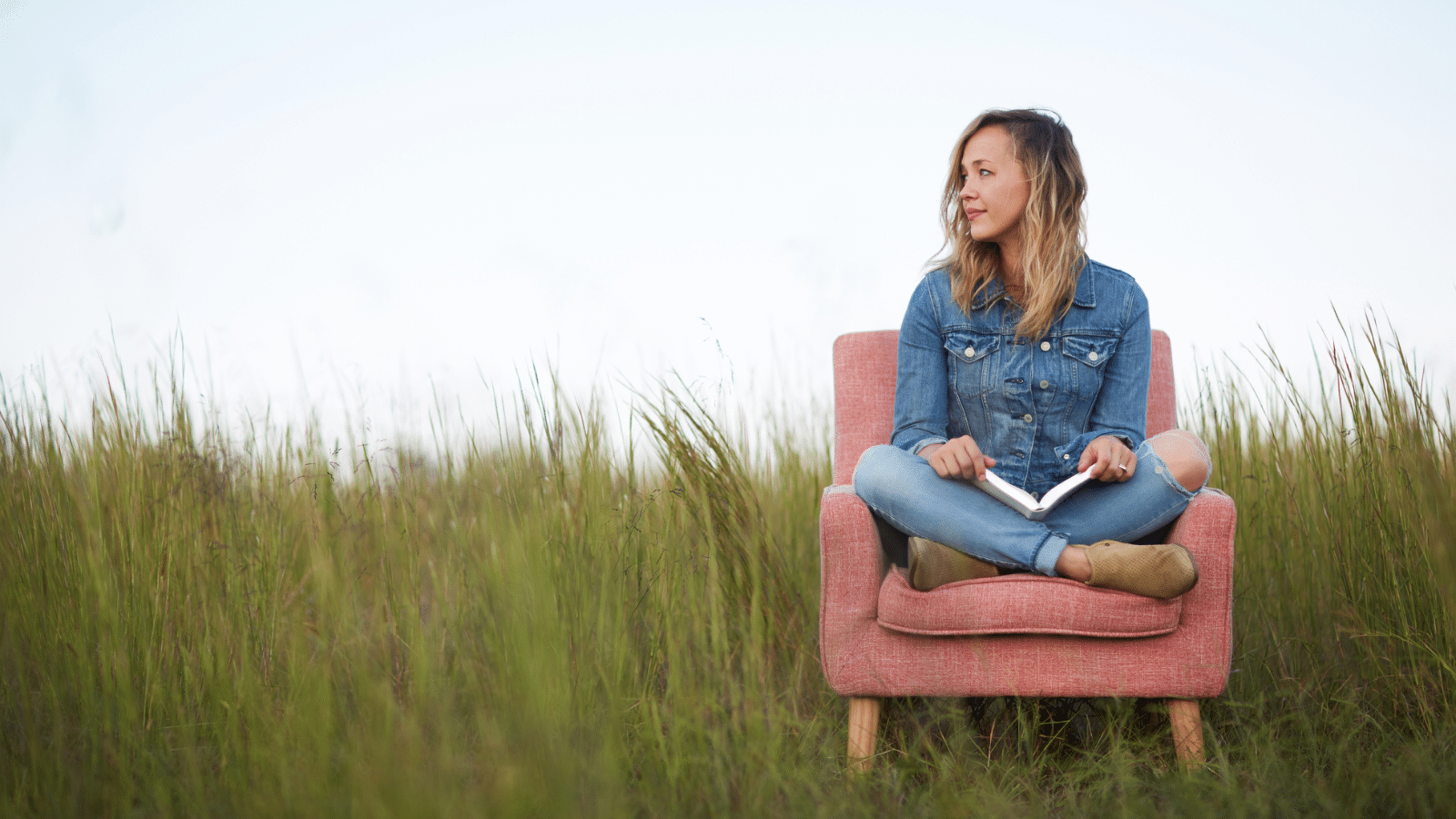 Are you trying to answer the question, "What is God's will for my life?" If so, check out these 5 ways to help you determine what He wants for your life.
How to Know God's Will for Your Life
7 "Sins" the Bible Never Actually Prohibits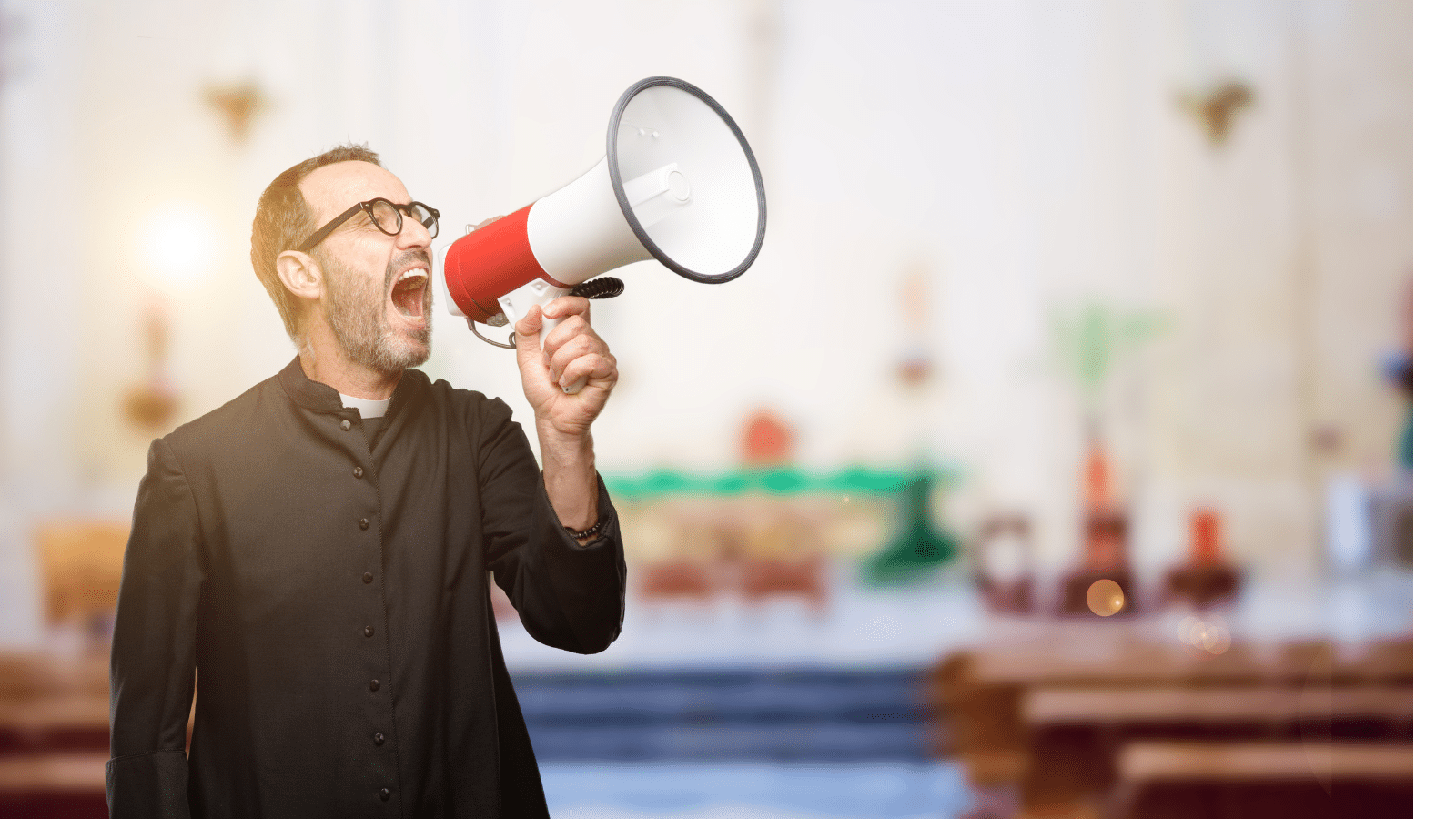 If you grew up in a conservative Christian household (like I did!), you may have learned that some actions weren't appropriate for Christians.
For example, I was definitely taught that "you don't smoke, drink, cuss, gamble, or spend time with those who do."
Imagine my surprise, then, when — as an adult — I learned that not all Christians find all of these actions (or others) wrong in the slightest!
No matter your personal preference (and I still prefer not to do most of these things myself), here are 7 things the Bible never actually prohibits as sin.