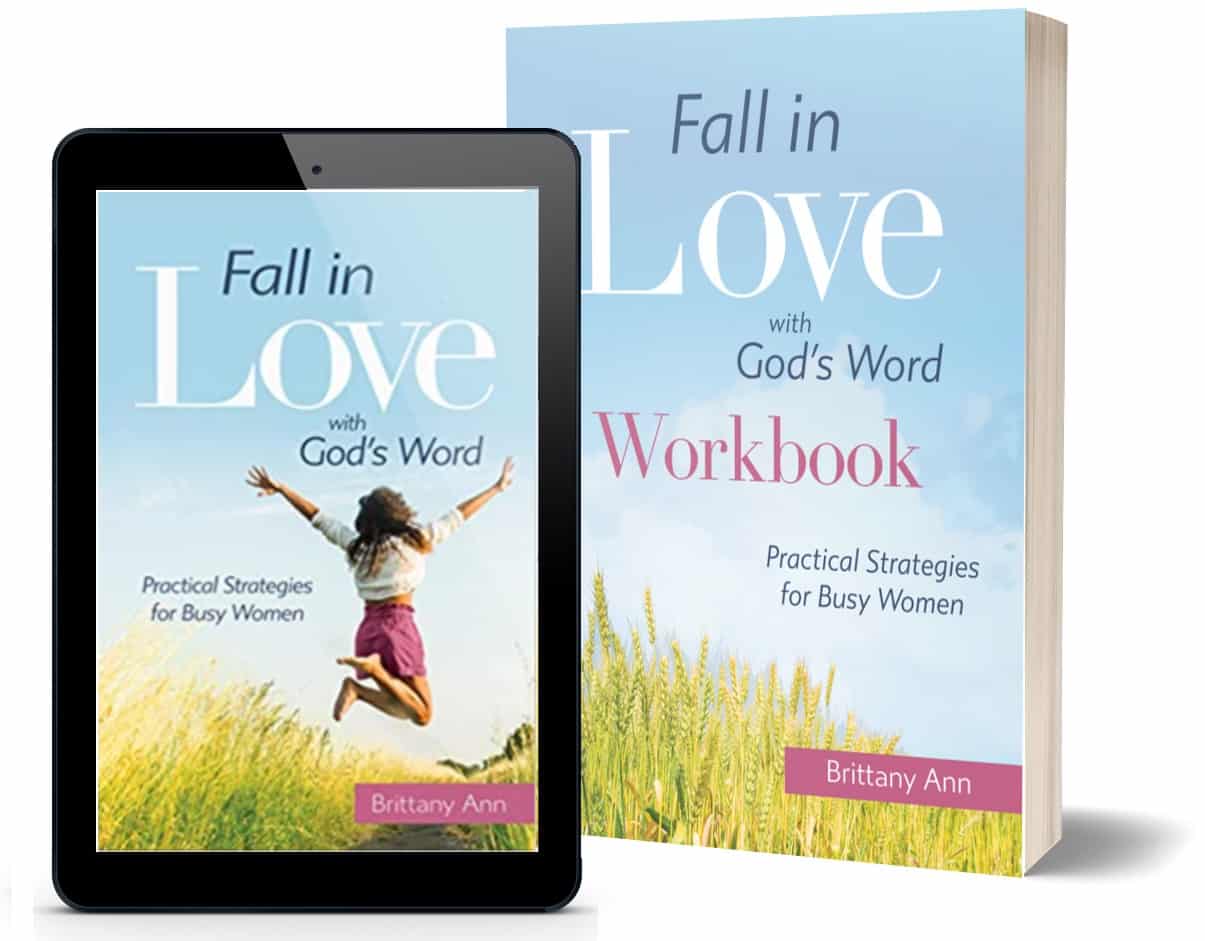 Do you ever struggle to read your Bible as consistently as you'd like?
And when you do read your Bible, does it ever feel a bit dry or boring — like you're just checking somethiing off your to-do list so you can move on with your day?
The good news is: It's not just you. We ALL feel this way from time to time. And the even better news is: I have something I truly believe is going to help.
​
My brand new book, "Fall in Love with God's Word: Practical Strategies for Busy Women," just released to the world February 1st, and I could not be more excited!
I  just know this book is going to have an incredible impact on Christian women all over the world.
What if you WISH you could read "Fall in Love with God's Word," but the budget's just too tight right now, though??
No worries. I totally understand.
While I absolutely believe this book is WELL worth the $17.99 my publisher is charging, I also know that this year has been so hard on so many of us, and you simply may not have that money to spare right now.
Thankfully, you don't have to let a tight budget rob you from falling in love with God's Word.
Here are several ways you can still get your hands on the book (or information from the book) for FREE or at a fraction of the price.
*This post contains affiliate links, which means if you make a purchase, I may make a small commission at no additional cost to you. This helps cover the many costs of running this site and allows me to help provide for my growing family. Thank you!
1. Borrow the Book from Your Local Library
I have no way of knowing how many or which libraries are planning to purchase "Fall in Love with God's Word," BUT I do know that most libraries will allow you to put in a purchase request.
In other words: You can ask your local library to purchase "Fall in Love with God's Word" FOR you! (You just have to share)
Some libraries have a form right on their website. Otherwise, it's definitely worth it to call and ask.
2. Listen to the Audiobook for Free with Audible
Audible is an audiobook service owned by Amazon, and they allow you to listen to your first two books for FREE when you sign up for a free trial.
Simply click to listen to "Fall in Love with God's Word" for free.
Then cancel your subscription before it charges you, if you don't want to renew.
3. Watch for a Good Sale
At the time I'm writing this:
I have no way of knowing if and when book stores put the book on sale (I don't have any say in the pricing), but you can often find a good deal if you keep an eye out.
I've seen several instances where Amazon has run $1.99 ebook promotions without warning, so it's worth checking in from time to time. You might get lucky!
4. Read the Introduction and First Chapter Free Here
Simply want to find out if the book is a good fit for you before you purchase?
You can read the introduction and first chapter for free right here.
(Scroll down a bit)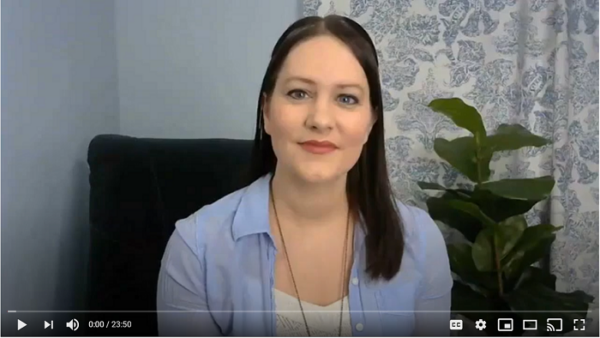 5. Watch my Session from this Year's Online Conference
I did a video session all about the topic of "Fall in Love with God's Word" during this year's online conference.
If you missed it (or want to watch it again), you can do so right here.
6. Listen to Any of the MANY Podcast Episodes I've Recorded about the Book
I've been a guest on SO many podcasts lately, sharing all about "Fall in Love with God's Word," and I cover a LOT of material from the book in them.
Here are a few that have released already: 
Listen to God Girl Nation with Susan McPherson
Compared to Who? with Heather Creekmore
Equipped to Be with Connie Albers
7. Ask for the Book for Your Birthday, Mother's Day, Christmas, Etc.
And last, but not least, if you have a birthday or other holiday coming up, why not ask for it as a gift?
Hope that helps!!