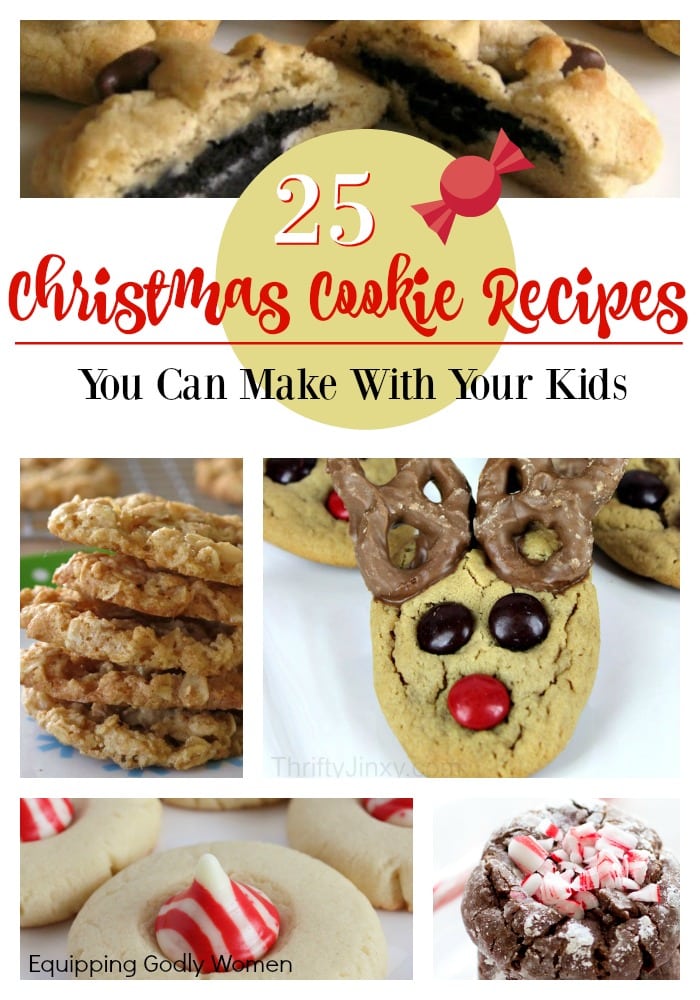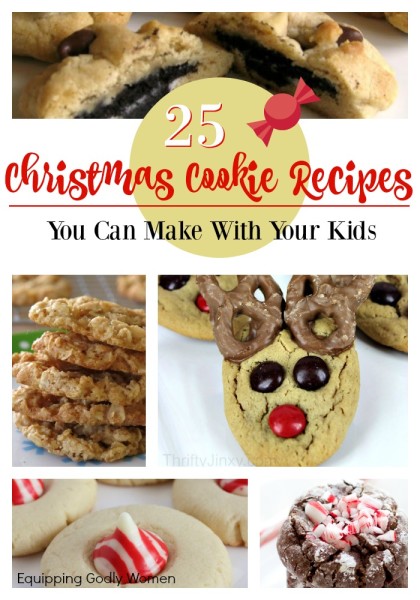 I don't know about you, but I love baking. And I especially love baking when it involves yummy Christmas cookie recipes and time spent with my children. Yes, it's messy and it takes twice as long, but it's such a great way to spend quality time together and to teach important lessons (such as following directions, kitchen safety, self-control, measurements, etc.) that it's completely worth the mess.
Maybe it's the fact that my mom used to bake cookies with me when I was little, or maybe it's the fact that now that *I'm* the grown-up, I get to eat all the raw cookie dough I want (yum!)… either way. I love it.
If you're in the mood for some yummy holiday baking, you're in luck. I've compiled a list of 25 Christmas Cookie Recipes You Can Make With Your Kids. Whether you're looking for something more traditional, or something new and unique, you're sure to find the perfect Christmas cookie recipe here.
Not sure if your kids are old enough to help? Chances are, they are. Even children as young as one or two can dump pre-measured ingredients into a bowl and stir or take wrappers and packaging to the trash once you're done with them. Then, as your children get older, they can graduate to more sophisticated tasks such as getting out the ingredients, measuring the ingredients, reading the recipe, turning the oven to the right temperature, and setting the timer. (I simply make the rule that my kids are ONLY allowed to help as long as they listen. The second they get rambunctious, they're done. Trust me. They listen.)
So, without further ado, here are 25 Christmas Cookie Recipes You Can Make With Your Kids:
Will you be doing any holiday baking this year? What are you making?