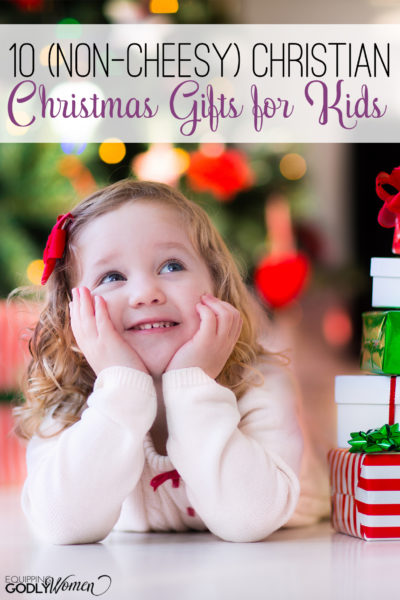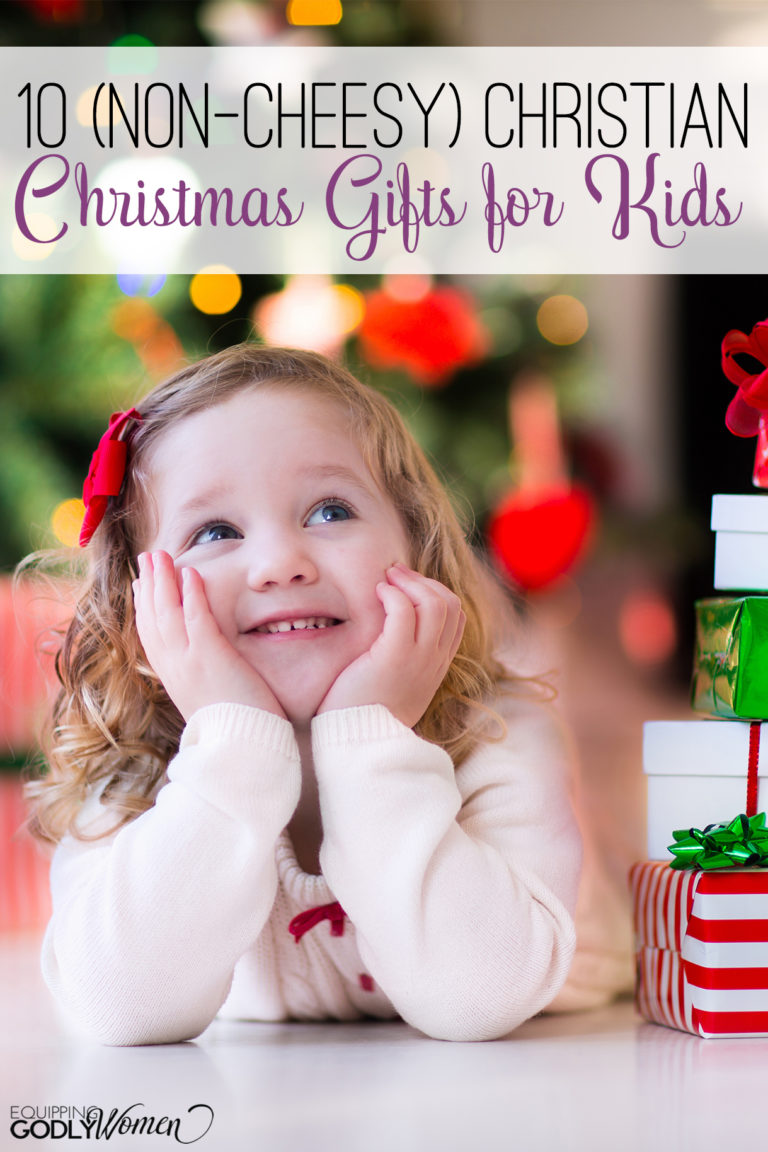 Christmas is right around the corner! Are you on the hunt for some fantastic Christian Christmas Gifts for Kids yet?
Every Christmas, it can be so hard to find just the perfect thing for your kids (or grandkids, or nieces and nephews….)
Of course you want something fun that they're sure to love and play with a lot.
But chances are you also want something quality, something that will last, and something that will make a real difference in their lives, not just be something cheap and junky that will just find its way into the trash a few weeks later.
Well, you're in luck! I've been scouring the Internet for the past couple of days, and I've found for you 10 (non-cheesy) Christian Christmas gift ideas your kids are sure to LOVE. And that you can feel good about giving.
All the links you need are right in this post for your convenience, and they are affiliate links, so if you do end up finding something you love and purchasing it through my links, I may make a small commission to help me buy my kids some awesome Christmas presents too – all at no additional cost to you. Thank you!
So go ahead! Scroll on down and see what you can find! I bet you're sure to find at least a couple things that really catch your eye…
* Looking for Gifts for the Whole Family? You Can Find My Favorite Christmas Gift Ideas the Whole Family Will Love Here.
10 (Non-Cheesy) Christian Christmas Gifts for Kids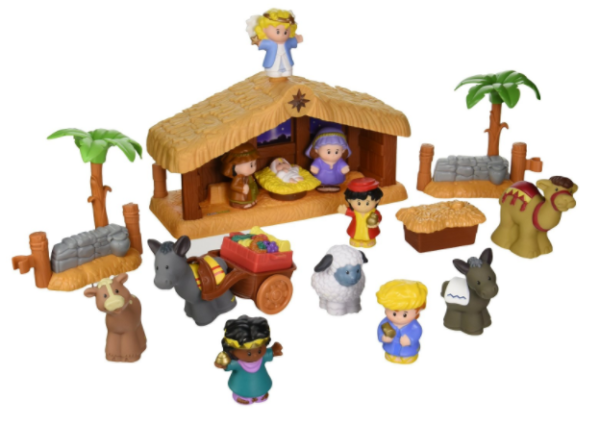 Do your kids love the Little People play sets as much as mine do? They're classic, durable, great for imaginative play, slobber-proof and lots of fun! Plus, the Little People Nativity set is a great way for little ones to learn more about Jesus's birth in a way they can understand (while keeping your grown-up nativity set in good condition!) 
This is definitely one of my absolute favorite Christmas Christmas gift ideas for kids — our kids love it!
You can grab your Little People Nativity Set here.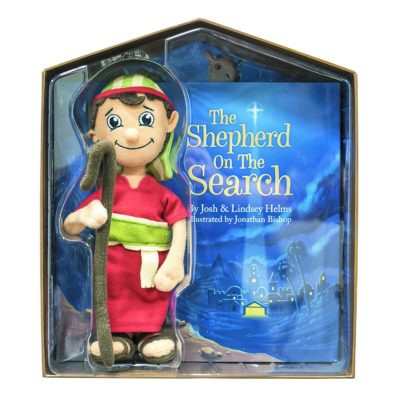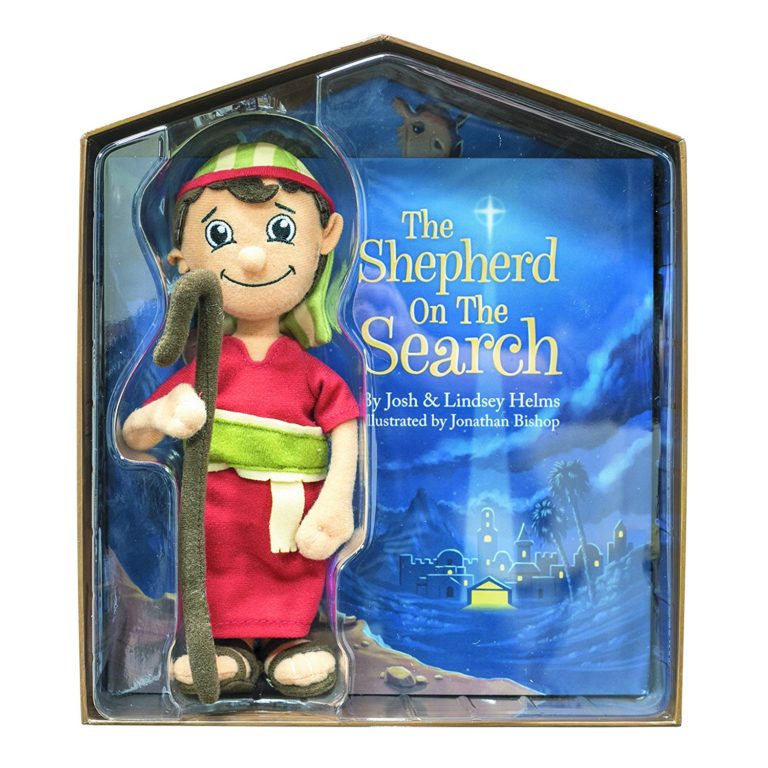 How about a fun family activity to help celebrate Advent? Similar to the Elf on the Shelf, but with a more decidedly Christian message, The Shepherd on the Search is a great option. It comes With a cute plush shepherd, a beautiful storybook, a message that's focused squarely on Jesus, and a lot of fun!
You can grab The Shepherd on the Search on Amazon here.
*Already own an Elf on the Shelf? Check out these Christian Elf on the Shelf ideas to make fun memories with your kids while keeping the focus on Jesus.
*Don't have an Elf on the Shelf and thinking of getting one or something similar? You have a TON of options. Definitely check out these fun Christian Elf on the Shelf alternatives here first!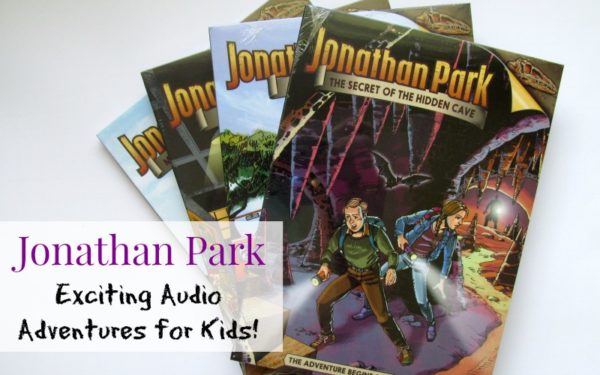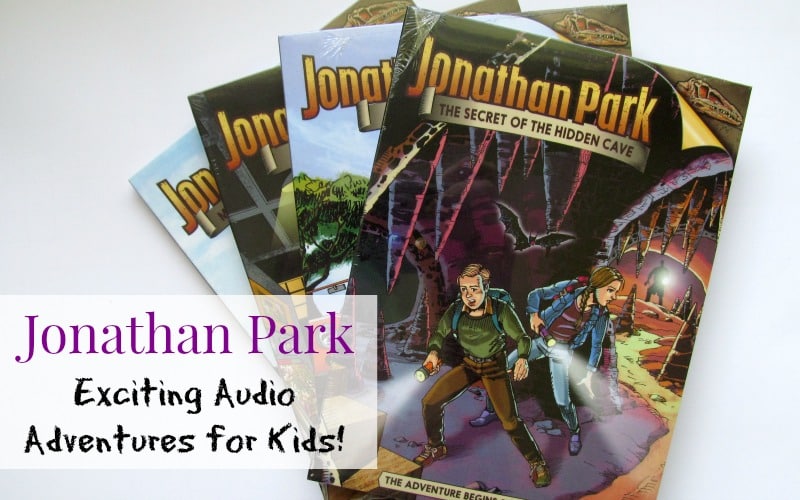 Have a child between the ages of 7-13? If so, you'll definitely want to check out the Jonathan Park Audio Adventures series.
An exciting audio series designed to help Christian children grow in faith, Jonathan Park not only keeps kids entertained for hours (perfect for a long car ride!), but they also help equip kids with a wealth of knowledge that helps them support and defend the Christian faith.
You can click here to learn more about Jonathan Park.


(click any movie cover to view details and pricing information)
I've been a big fan of Veggie Tales for years – way before I even had kids of my own – but now that I see some of the other alternatives available in kids' cartoons, I love and appreciate them that much more.
Veggie Tales are perfect for teaching kids Bible stories, important life lessons and morals/values — all while remaining fun and upbeat, not boring or preachy! They're really funny, and good for little kids and adults alike.
I picked out some of the best Christmas Veggie Tales movies above (click on any of them for more info), or click here to find TONS of different Veggie Tale movies you can choose from!
You seriously can't go wrong with these fun Christian Christmas gifts for kids.
5. Children's Bible
Do your children have their own Bible? That's right at their reading level? If not, Christmas is a good time to get them a good one. Here are the ones my own children have and love:
(click any Bible to view additional details and pricing information)
Or looking for something a bit unique? Did you know that there's actually a LEGO Bible? I haven't looked through it myself, but I can definitely see some kids getting really excited about this. You can learn more about the LEGO Bible here.


6. Christian T-shirts for Kids
Most Christian t-shirts are cheesy. These are Christian t-shirts for kids are awesome. Click on any shirt to find size and pricing information. 
7. Christian Christmas Children's Books
Growing up, we had a tradition where we read the Christmas story from the Bible every year before opening presents. I loved it and looked forward to it every year.
I don't want to save the story until Christmas morning, though. Buy these as Christian Christmas gifts for your kids to enjoy Christmas morning, or buy them early and enjoy them all season long!
(click any book cover to view additional details and pricing information)
8. Christian Magazines for Kids
Want a gift that keeps on giving month after month? Why not choose a good Christian magazine for kids?
Popular choices include: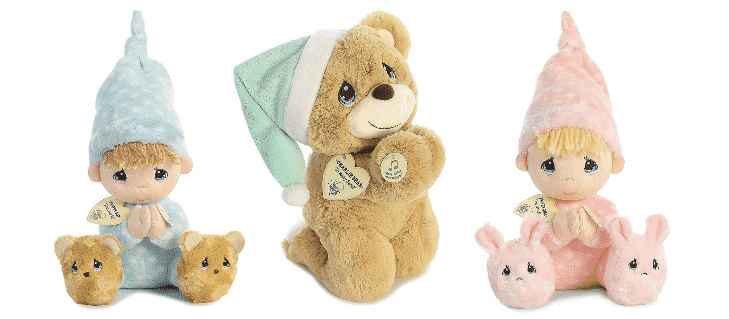 9. Precious Moments Prayer Pals
My middle son has one of these he received as a gift when he was a baby and it "sleeps" in his bed every night. They're super sweet and snuggly, and when you press their bellies, they recite a prayer ("Now I lay me down to sleep"). These are a great choice for little ones.
Click here to find the Precious Moments Prayer Boy, the Precious Moments Prayer Bear, or Precious Moments Prayer Girl.
10. Ideal Bible Trivia Game and Other Christian Kids' Board Games
The Ideal Bible Trivia Game has great reviews and looks like it'd be a lot of fun – especially if your kids are involved in quizzing or just go to Sunday School a lot and really know their stuff.
In addition to the Ideal Bible Trivia Game, there are actually TONS of Christian board games for kids you might want to check out.
For example:
Alright, so there you go! Ten (non-cheesy) Christian Christmas gifts for kids.
Just make sure if you order online, you make your purchases in plenty of time to get here by the holidays!
What are some of your favorite Christian Christmas gifts for kids you've given, been given or seen? Anything else that deserves a spot on this list?
Be sure to also check out: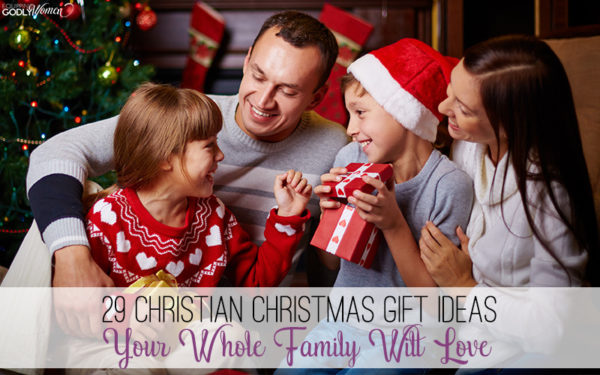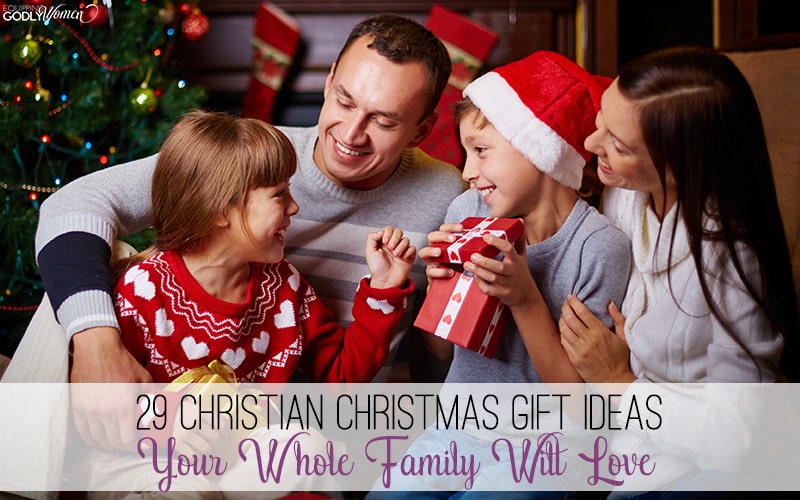 29 Christian Christmas Gift Ideas Your Whole Family Will Love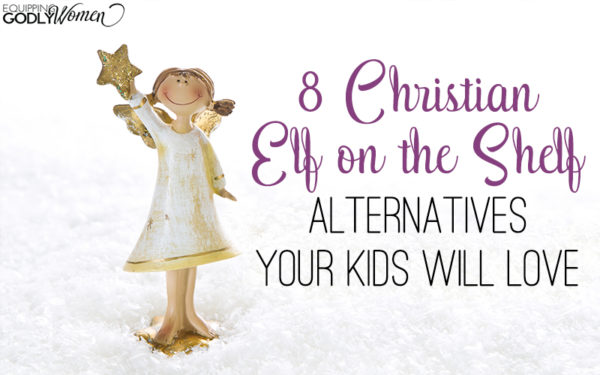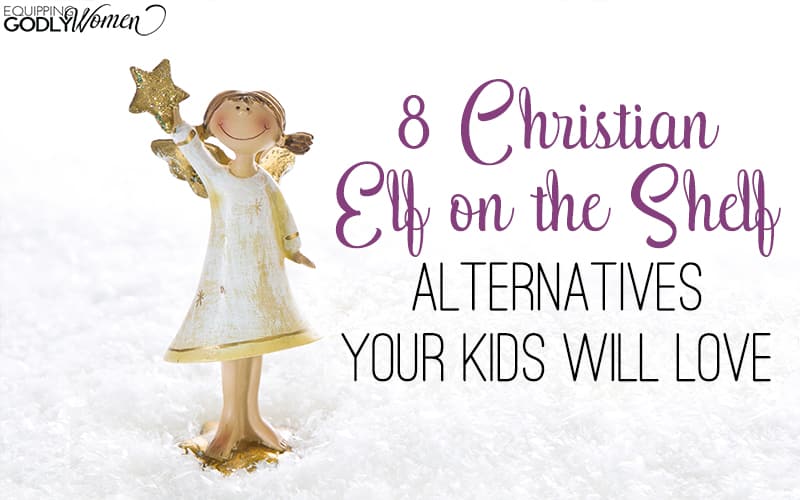 Christian Elf on the Shelf Alternatives
Christmas Star of Bethlehem Ornament:  DIY Clothespin Craft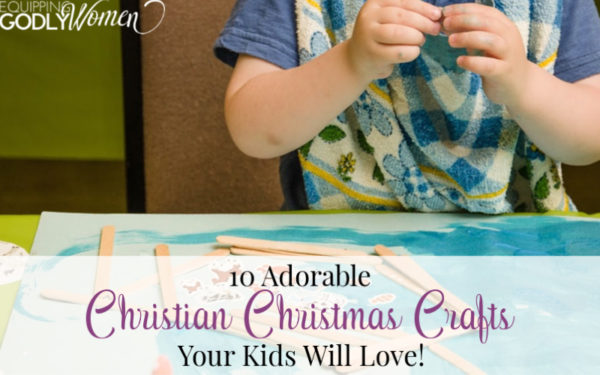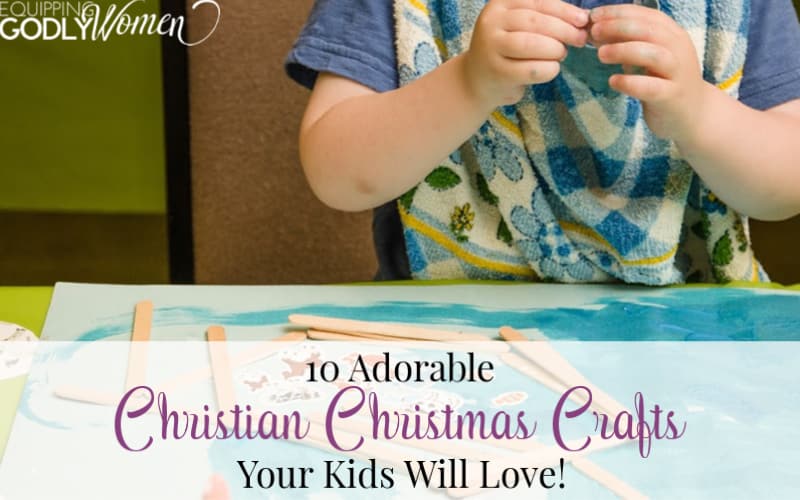 10 Adorable Christian Christmas Crafts Your Kids Will Love