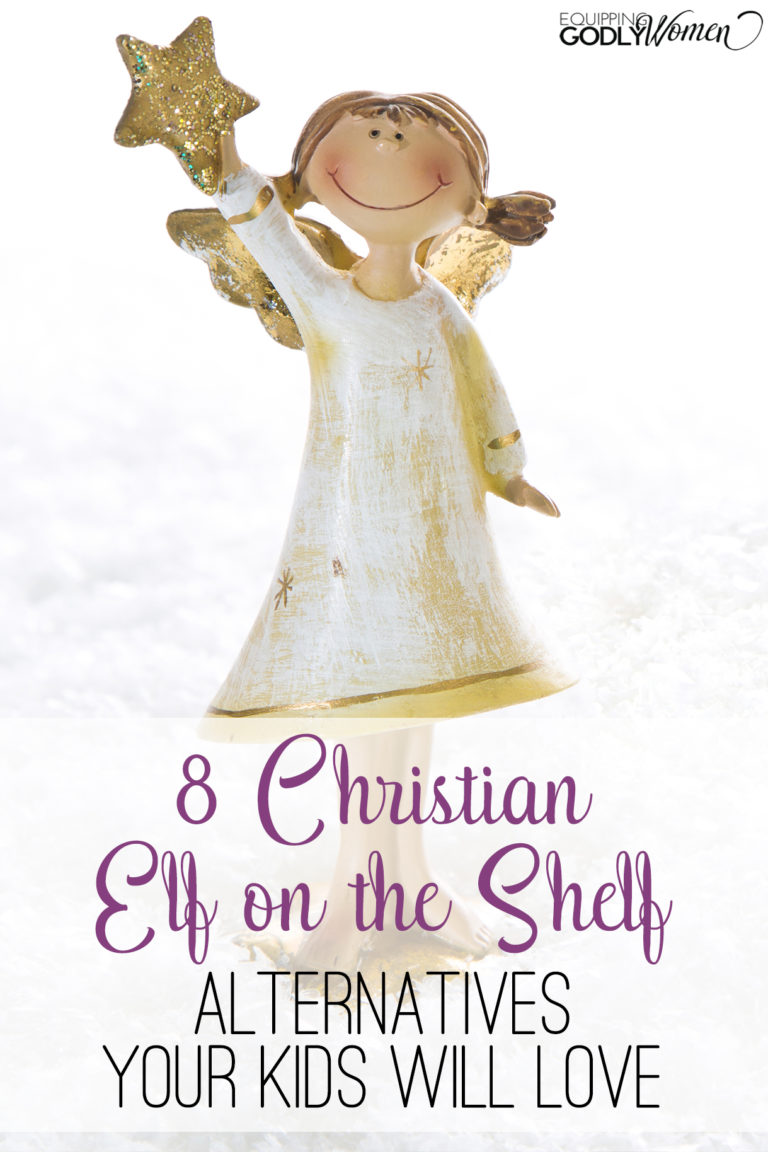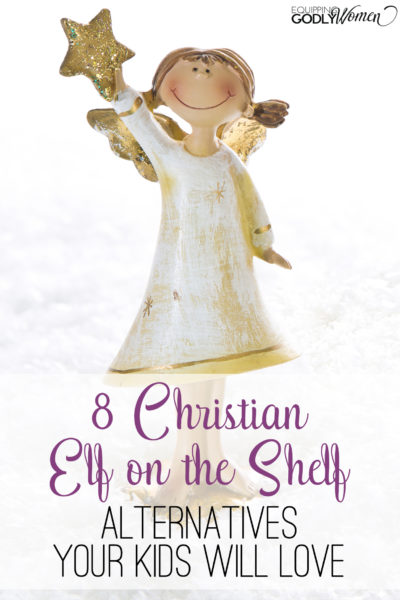 Pin
Looking for Christian Elf on the Shelf alternatives?
While it is entirely possible to use your elf to point your children toward Jesus (check out these Christian Elf on the Shelf ideas to see what I mean!), I totally understand if you're not a big fan of the traditional elf and are looking for something a little different for your family.
Something to add a little fun and magic to the Christmas season, something that will allow you to make fun memories and traditions with your children, but also something that will help your whole family keep you focus on Jesus and the real reason for the season…
Well, thankfully, you're in luck!
Today, I'm sharing 8 cute, creative and cheap Christian Elf on the Shelf alternatives your family is sure to love!
I had no idea that any of these even existed before I wrote my Christian Elf on the Shelf Ideas post last year. You definitely won't find them all over your local Target or Walmart. But with so many people looking for Christian Elf on the Shelf alternatives, I thought it might be helpful to compile a list of some of the best ones so I could share it with you!
*This post contains affiliate links, which means if you make a purchase, I may make a small commission at no additional cost to you. This helps cover the many costs of running this site and allows me to help provide for my growing family. Thank you!
8 Christian Elf on the Shelf Alternatives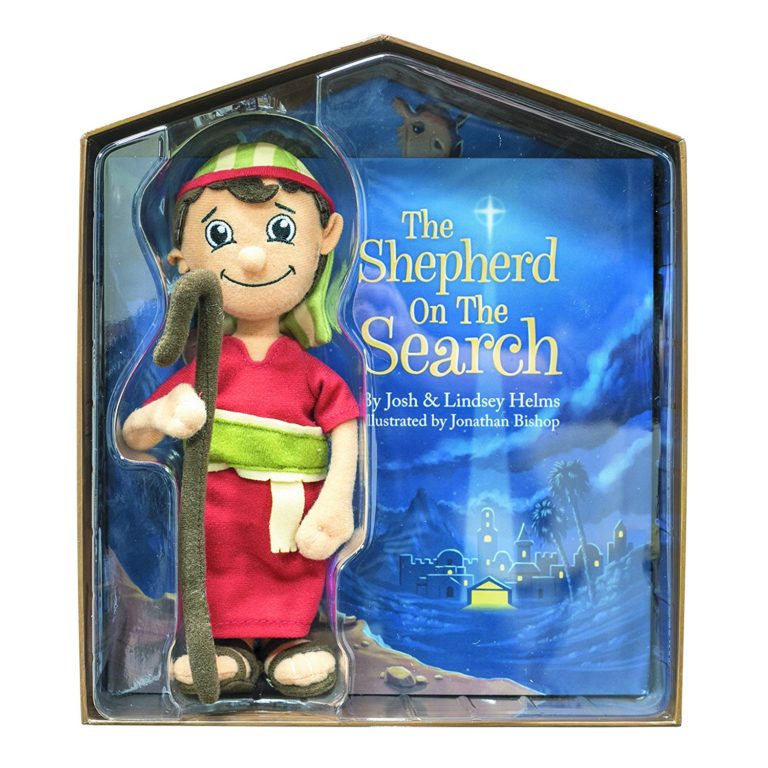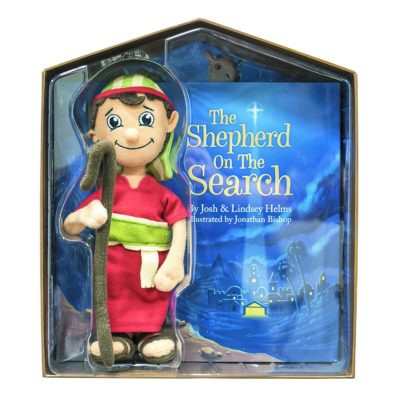 Pin
If you're looking for a fun family activity to help celebrate advent, The Shepherd on the Search looks like a great option! With a cute plush shepherd, beautiful storybook and a message that's focused squarely on Jesus, if you are on the search for a new tradition to have every year, this one may just be the ticket!
You can learn more and grab your set here.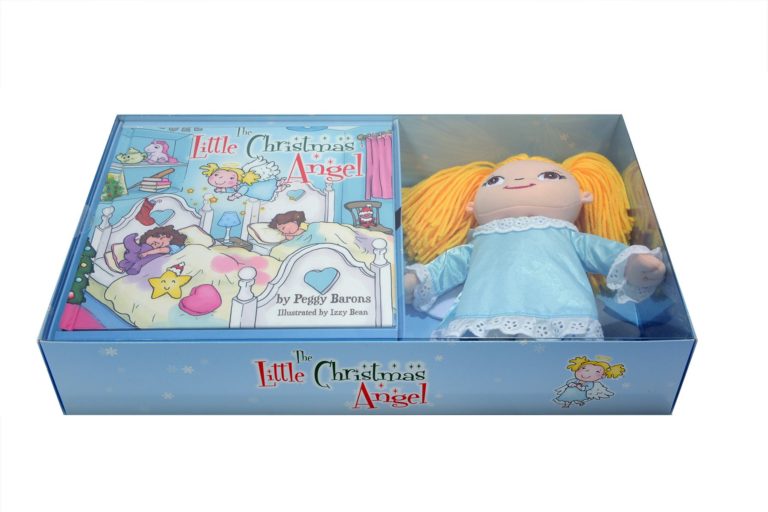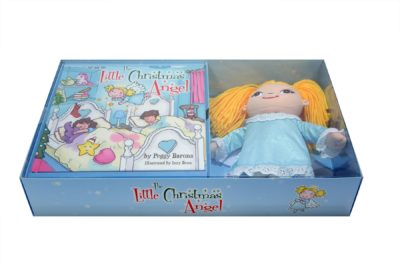 Pin
With a storybook full of action and great stories about God's message of how children are good and how to keep your family involved and excited the days leading up to Christmas, The Little Christmas Angel is perfect for anyone that loves dolls, but loves reading too!
The set comes with a hardcover book and a plush doll that really brings the story to life for any young child reading the book. While the story starts off in more ancient times,  it quickly moves to the night of Jesus' birth, while The Little Angel is struggling with how to get to the stable.
See what happens in this adorable storybook here.
Related post: 25 Ways You Can Help Your Children Prepare for Christmas
If you haven't heard of The Kindness Elves, you are missing out! The elves, as said by their name, encourage your kids to be kind, caring and helpful all throughout the holiday season as they are placed around the house.
Even though it's a simple idea to spread kindness and happiness, it goes a long way. You'll be amazed at how the kindness elves can transform your children! If you are looking for perfect Christian Elf on the Shelf alternatives, these are definitely it!
Learn more about The Kindness Elves here.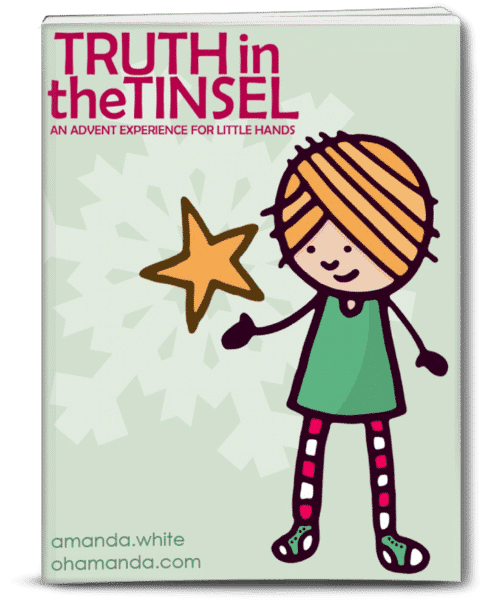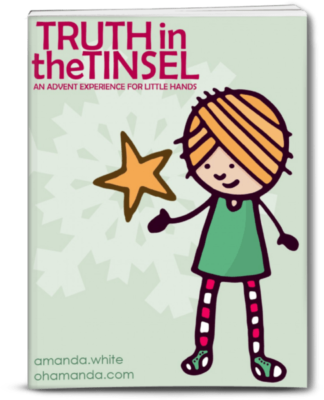 Pin
Are you familiar with Truth in the Tinsel? A very popular ebook for children, Truth in the Tinsel doesn't come with a special doll or figuring, but it does definitely help your children prepare their hearts for Christmas.
With Truth in the Tinsel, you and your children will take a few minutes every day (or as often as is practical for you!) to read and discuss the Scriptures together and to make a small ornament craft you can display on your tree to remind you to keep your heart focused on Jesus all Christmas season long.
Scripture, cute crafts, family bonding time…. What's not to love?
You can learn more and grab your copy of Truth in the Tinsel here. 
Related Post: 10 (Non-Cheesy) Christian Christmas Gifts for Kids
More than just an Advent Calendar, The Christmas Star from Afar set also has a nativity kit and a hide and seek game perfect for Christian kids. If you are struggling with how to really bring Christmas and the birth of Christ to life, this is it.
But, remember – this one isn't just for kids. It would make a great gift for any fellow Christian this Christmas!
Learn more about The Christmas Star from Afar here.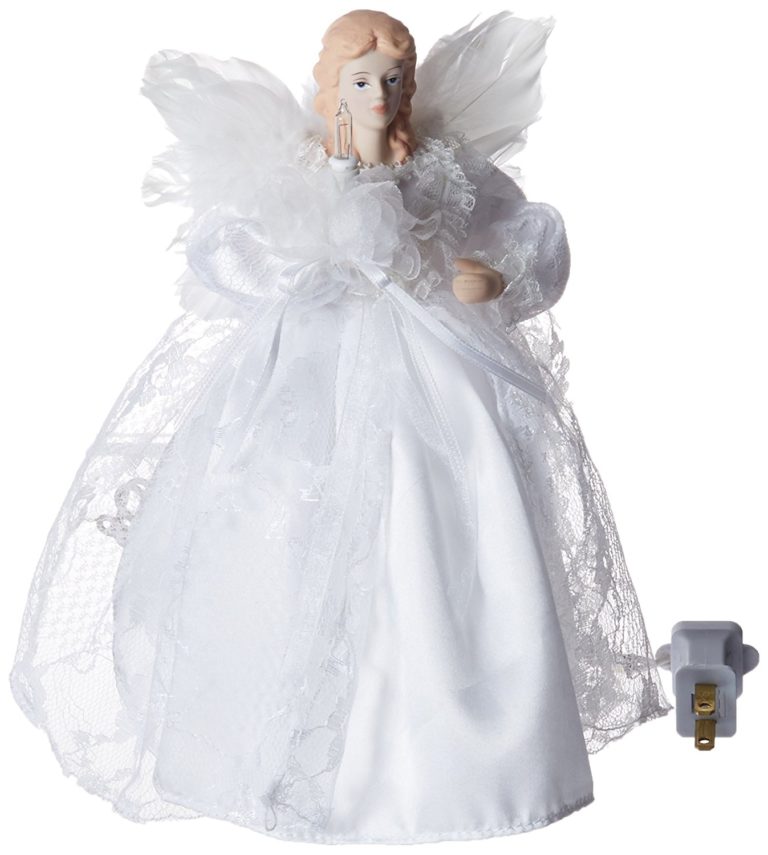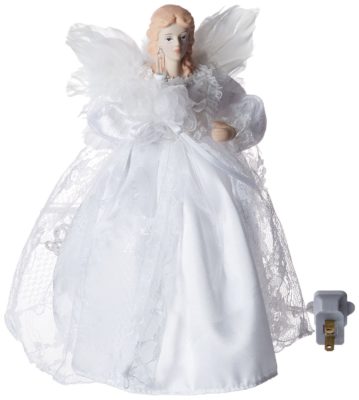 Pin
Looking for a simpler, cheaper Christian Elf on the Shelf alternative? I totally understand that! Thankfully, the solution is super simple: Just grab an angel Christmas tree topper and make her your "Elf." You can even give her a pretty name, like Angelica, Mary or Sarah.
Over the month of December, you can get as creative or keep things as simple as you'd like. Have your Christmas Angel write notes or Scripture verses to your children, do random acts of kindness throughout your home or encourage your children to do them, or whatever you'd like!
She doesn't have to be creepy or naughty like some people make the Elf on the Shelf out to be (in fact, that'd be kind of weird if she were). Simply use her as a teaching tool, model or good example. Your kids will love her, and she'll help them love Jesus more too.
Like the tree topper pictured above? You can find her here.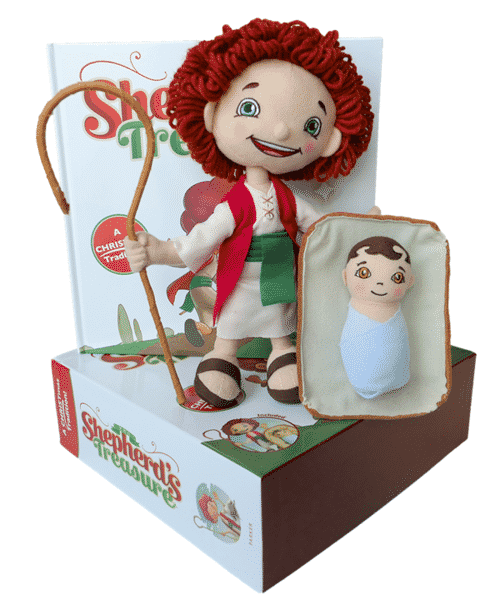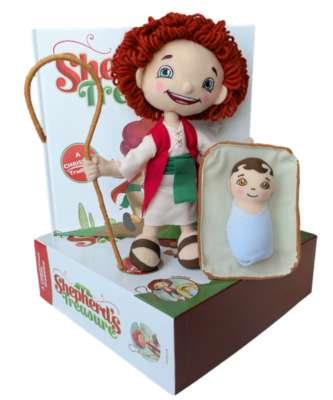 Pin
With several different options of products, The Shepherd's Treasure is a wonderful way of teaching your children about advent and "the shepherd"! More than just a book or cards, this turns into a wonderful learning experience as the kids learn about the shepherd and his comings and goings.
At night, the shepherd searches for Jesus and, in the morning, it's time for the kids to go find him! On Christmas morning, the treasure is revealed as Baby Jesus!
Learn more about The Shepherd's Treasure here.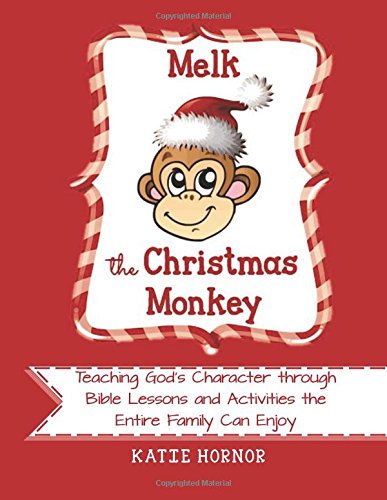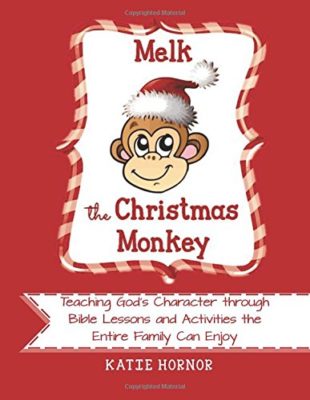 Pin
Teach your children about God's love with Melk the Christmas Monkey! Through 30 fun and interactive lessons, your children will learn and learn through the Advent season.
The daily lessons, scriptures and activities are a perfect alternate to elf on the shelf! Never worry about preparing activities again as this monkey has it all under control!
Learn more about Melk the Christmas Monkey here.

Related Post: Christian Christmas Crafts for Kids: Felt Nativity
Is your family doing Elf on the Shelf or Christian Elf on the Shelf alternatives this year? I'd love to hear what works for your family!