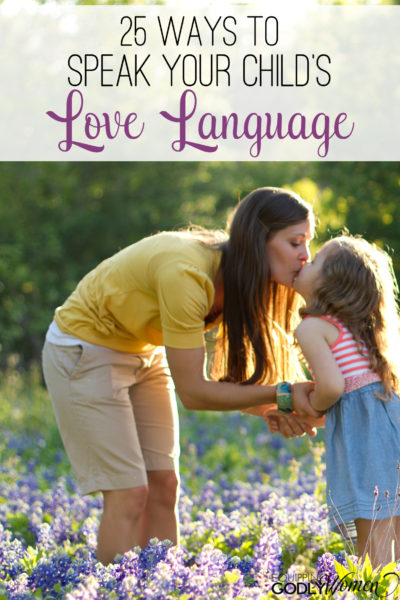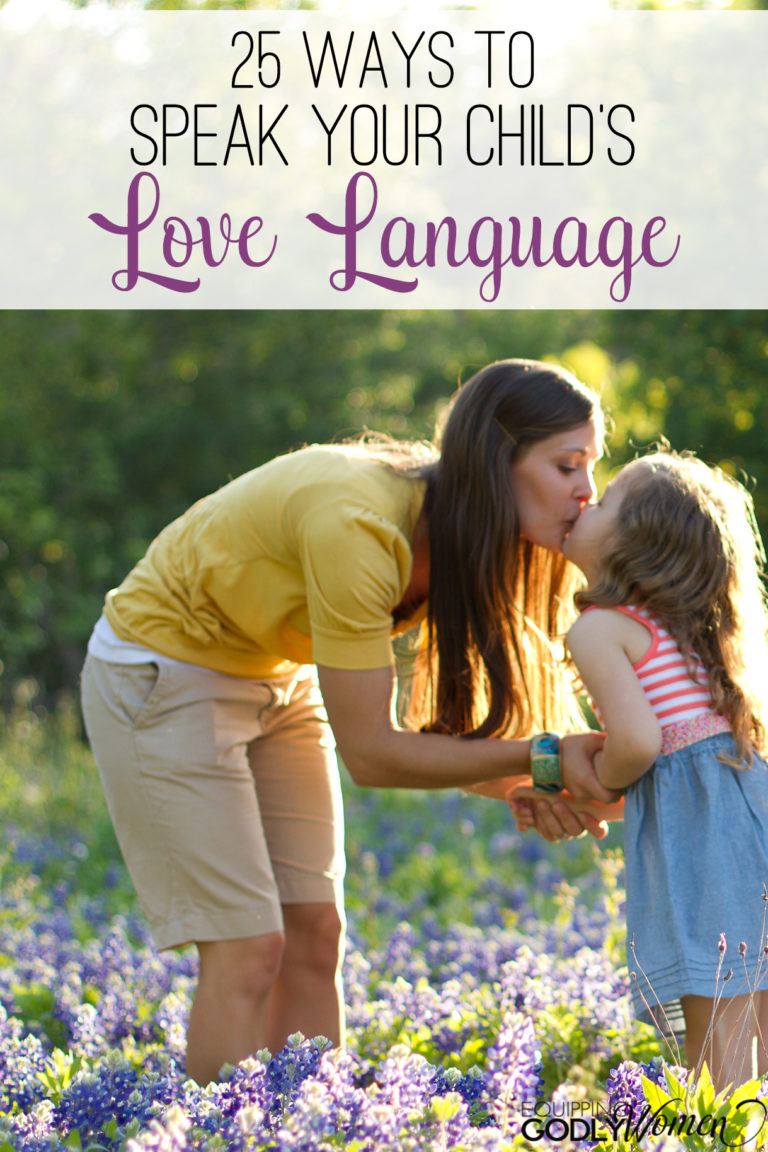 Do you know what your children's love languages are? Have you ever thought about it?
If you're not familiar with the 5 Love Languages, basically it's a concept that states that different people give and receive love best in one of five different ways:
Words of Encouragement
Acts of Service
Quality Time
Physical Touch
Gift Giving
While most people would be happy to receive any of the five, almost everyone has one or two they prefer over all of the others.
Figure out what love language your child speaks and you can spend more time doing things that really matter to your children and make them feel loved, and less time wasting your time on things that they aren't even going to notice anyways.

The Love Languages concept was first made popular by Gary Chapman in his book, The 5 Love Language: The Secret to Love that Lasts.
Since then, it has become so popular that Chapman later went on to write multiple other versions, including  The 5 Love Languages of Children
, The 5 Love Languages of Teenagers, The 5 Languages of Appreciation in the Workplace
 and many others.
*This post contains affiliate links. Please see my full disclosure policy for additional information. Thanks!
While most people think of the five love languages in terms of what they prefer and what their spouse prefers, the truth is that the same concept can just as easily be applied to your children as well!
After all, your kids desperately need your love too, and not all of them give and receive love in the same ways.
Read on for 25 Ways to Speak Your Child's Love Language.
Words of Encouragement
1. Tell your children you love them every day.
2. Compliment them regularly.
3. Congratulate them on their efforts and achievements.
4. Let them overhear your talking well of them to others.
5. Slip encouraging notes in their lunch boxes or backpacks.
Acts of Service
1. Help your children with their homework, school projects or extracurricular activities.
2. Do your children's chores for them if they are having a particularly busy or chaotic week.
3. Drive your children to their friend's houses, the mall or to extracurricular activities.
4. Mend or replace your children's clothes when they become torn or they are missing a button.
5. Maintain a positive, joyful attitude as you serve your children instead of an annoyed, resentful attitude. Don't treat your children as an imposition.
Quality Time
1. Give your children your full, undivided attention when they talk to you. Stop multi-tasking.
2. Set the chores aside and play or just hang out with your children instead.
3. Take your children out shopping, to a movie, or for ice cream.
4. Talk to your children about their day while you drive together in the car.
5. Take a class or take up a hobby together.
Physical Touch
1. Hug them every day.
2. Snuggle on the couch while you watch a movie or read books.
3. Get in tickle fights or wrestling matches.
4. Place a hand on their arm or shoulder.
5. Kiss them goodnight.
Gifts
1. Bring them home presents "just because."
2. Buy souvenirs when you travel – either together or separately.
3. Buy them the latest "thing" they've had their eye on.
4. Help them start a collection and add to it whenever you can (baseball cards, stamps, stickers, anything will do).
5. Make sure they have a shelf or other special spot to display all their gifts and mementos.
** Ready to learn more? hen, be sure to check out The 5 Love Languages of Children: The Secret to Loving Children Effectively (or The 5 Love Languages of Teenagers if your kids are older) – both by Gary Chapman – for additional tips and insights into your children's unique love languages.
Do you know your children's love language? What gestures make your children feel especially loved? 
The following two tabs change content below.
A devoted Christian, wife and mother, Brittany loves helping other women grow in these roles as well. When she isn't busy taking care of her growing family, you can find her at
Equipping Godly Women
, where she regularly shares tips, tricks and encouragement to help you be the amazing woman God created you to be. Brittany also has a thriving online community on
Facebook
as well.