He is Risen! Celebrate Jesus's Resurrection with this fun, easy Empty Tomb Craft for Kids!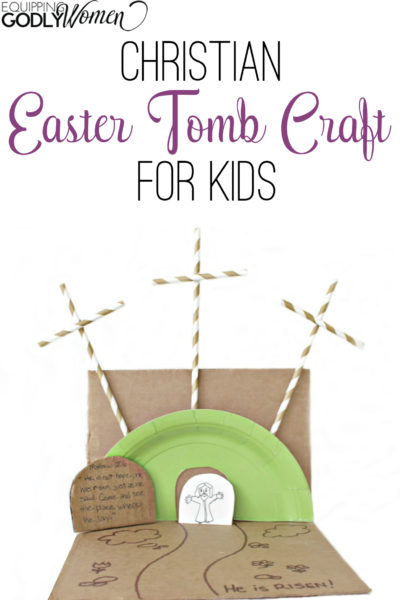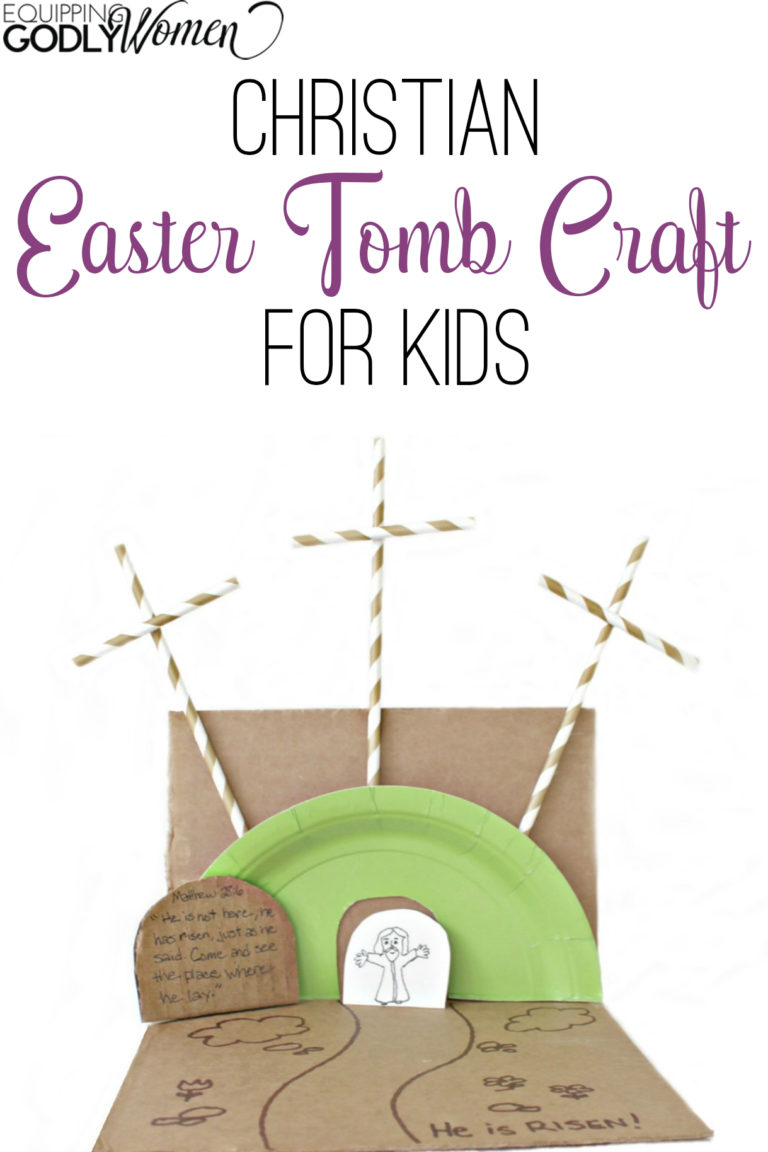 How do you teach young children the Easter story of the empty tomb in a way they can understand? (That also won't scar them for life?)
It's a good question, and unfortunately, there isn't one easy answer.
Even in a Sunday School class, toddlers, preschoolers, and young children can vary widely in terms of what they already know.
Some children already understand how Jesus is alive, and some will be visiting Sunday School for the very first time.
Sometimes, children can understand a lesson about the Easter Resurrection story, and other times, they may find it very confusing.
That doesn't mean we shouldn't try to help all children understand Jesus's Resurrection.
In fact, it'd be quite a shame not to.
With Easter eggs, bunnies, candy, TV specials and toys everywhere you look, it's easy for kids to get the mistaken impression that Easter is all about candy — not the real story of Jesus's Resurrection.
And that means it's up to us — as Christian parents, grandparents or Sunday School teachers — to share the REAL meaning of Easter with our little ones.
And a great way to encourage learning the story of the empty tomb is with a Jesus resurrection craft.
While Easter books, movies, and Sunday School lessons can teach kids important lessons about Jesus's resurrection, an Easter craft offers one huge advantage: it gives kids a hands-on way to learn the TRUE meaning of Easter.
With He is Risen craft ideas, it doesn't matter if our kids know a lot or a little… They can still learn and explore more about Jesus's empty tomb while creating this fun and easy Easter craft.
I'd say this makes a paper plate Easter craft a great way to go!
So, today, I'm sharing exactly that: A "He is Risen!" Empty Tomb Craft you can use to teach your children all about Jesus's Resurrection on Easter Sunday.
Looking for more Christian, Easter ideas for kids? Be sure to check out these posts on other Easter resurrection crafts as well: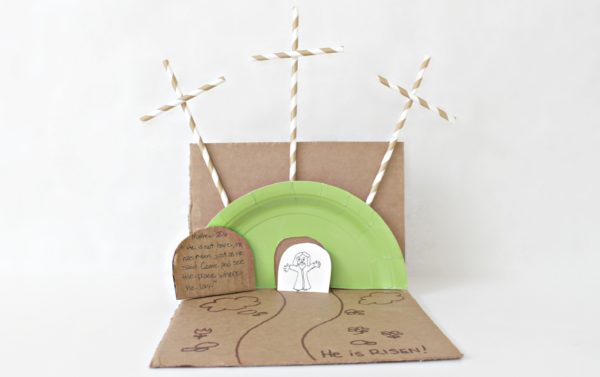 He is Risen! Empty Tomb Craft for Kids
Jesus's Resurrection Craft
If you're looking for a great way to share the Gospel message with young children, this "He is Risen!" Empty Tomb Craft for Kids is just the thing. Even preschoolers can enjoy this fun and easy He is Risen craft idea.
Not only will it help you share the REAL meaning of Easter in a way your kids can understand (He is Risen!), but it is also a quick and easy Jesus's Resurrection craft to do.
And it's also an easy, "Jesus is Alive craft" for you, too! There is no need to prep ahead of time, it doesn't make a huge mess, and you probably have all (or at least almost all) of the materials you need already on hand.
And, for those materials you don't already have on hand — they're super cheap, and you can find them easily: no weird pieces you have to order and wait days for them to come in.
Whether you're looking for something to keep the kids busy on a rainy afternoon, or you're looking for the perfect preschool, Sunday School activity for your little ones — this "He is Risen!" Empty Tomb Craft for preschoolers and other school age children definitely fits the bill!
*This post contains affiliate links to help you find the products you're looking for easier and faster. Please see my full disclosure policy here for additional information.
Need a Printable Version?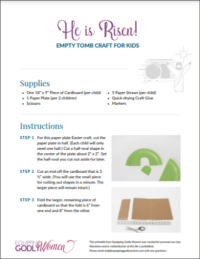 Planning to do this fun Easter craft with your Sunday School class, your kids at home, or your kids at school?
If so, you'll definitely want to grab the printable instructions, complete with the supply list, step-by-step directions, and a few pictures for reference.
This way, you aren't hunting for your phone, trying to remember the exact measurements while the kids are getting antsy in the background.
(If you have kids – you know how it goes! 😉)
Simply enter your name and email below so we know where to send it.
Supplies:
One 18" x 9" Piece of Cardboard (per child – I used the flap from a packing box)
1 Paper Plate (per 2 children)
5 Paper Straws (per child)
Scissors
Markers
Empty Tomb Craft Template Instructions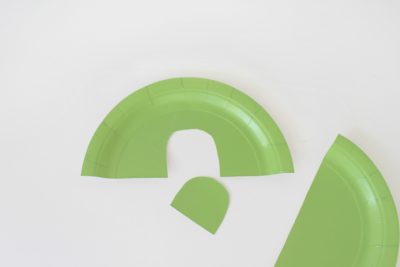 1. For this paper plate Easter craft, cut the paper plate in half. (Each child will only need one half.) Cut a half-oval shape in the center of the plate about 2" x 2". Set the half-oval you cut out aside for later.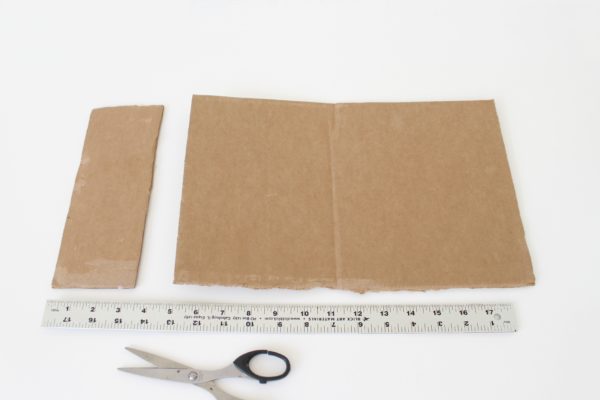 2. Cut an end off the cardboard that is 3 ½" wide. (You will use the small piece for cutting out shapes in a minute. The larger piece will remain intact.)
3. Fold the larger, remaining piece of cardboard so that the fold is 6" from one end and 8" from the other.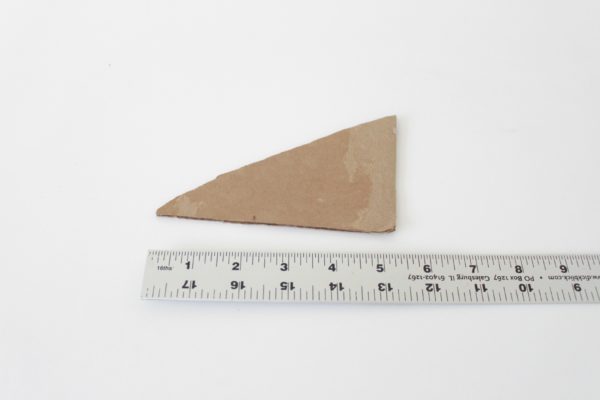 4. From the smaller piece of cardboard, cut a triangle that is 3 ½ inches at the base and 5 ½ inches tall.
5. Also cut a half-oval that is 3 ½" at the base and 3" tall from the same piece of cardboard.
6. Cut 2 of the paper straws in half.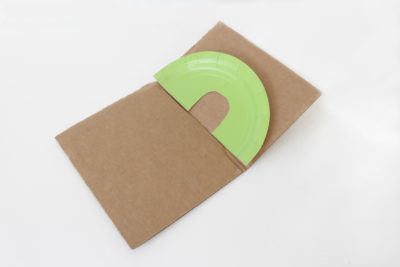 7. Glue the paper plate half onto the short side of the large piece of cardboard.
8. Glue the triangle to the back of the large piece of folded cardboard as a sort of "kickstand" to help your Empty Tomb Craft stand up.
9. Glue the shorter pieces of straws to the regular straws to make crosses.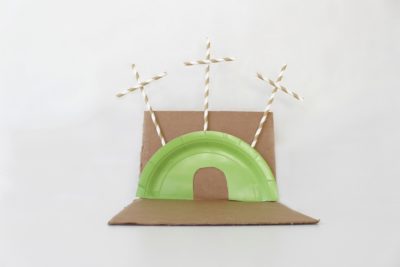 10. Glue the crosses to the back of the cardboard with the bottoms tucked below the ridge of the paper plate.
11. Have the child write the Bible verse Matthew 28:6 on the back of the half oval piece of cardboard from step five. This will be the stone that was rolled away. Glue it next to the tomb opening so you don't lose it. You may also choose to leave it unattached for dramatic play.
"He is not here; he has risen, just as he said. Come and see the place where he lay."
–Matthew 28:6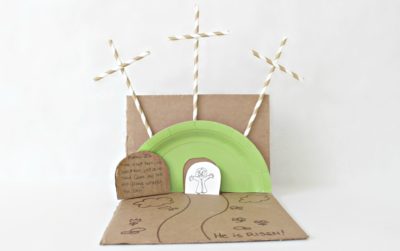 12. Have the child draw a picture of Jesus on the back of the paper plate cut-out from step one. Glue the picture of Jesus inside the opening of the tomb, or leave it unattached for dramatic play.
13. Let your child decorate their Empty Tomb Craft as they wish!
14. Using the completed Empty Tomb Craft, tell the Easter Resurrection Story! 
Now that the kids have completed this Jesus is alive craft, you can read of Jesus's Resurrection straight from the Bible (and risk it being too long and way over the children's heads) or tell it from memory (and risk missing important details), but I'd recommend reading it from a Children's Bible or a Bible storybook.
This will help present the story in a language little ones can understand.
"The Beginner's Bible" is a great Bible to have on hand for little ones. The stories are short and engaging with lots of colorful pictures to hold the attention of little ones. We own this Bible and love it.
"
The Adventure Bible for Young Readers" is a great one for kids ages 6-10 or so. We own this one, too, and love it.
It is a bit older (published in 2000), but the great news about that is, you can find it really cheap on Amazon. I LOVE how the information never gets outdated! 🙂
Remember – you can print these step-by-step directions!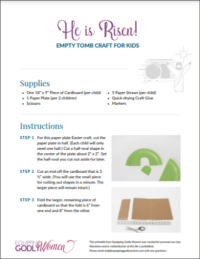 Don't forget – to make this fun Easter craft easier to complete, we have free step-by-step instructions for you to download.  The printable even includes pictures!  Print it and take it to the store to buy your supplies.  Then, whether you plan to do this craft at home with your children or make it in a Sunday School class, this printable will help the creative process go smoothly.
Are you planning on doing any Christian Easter Crafts with your kids to celebrate Jesus's Resurrection this Spring? Do any of your plans include any He is Risen craft ideas?
He is Risen Craft Ideas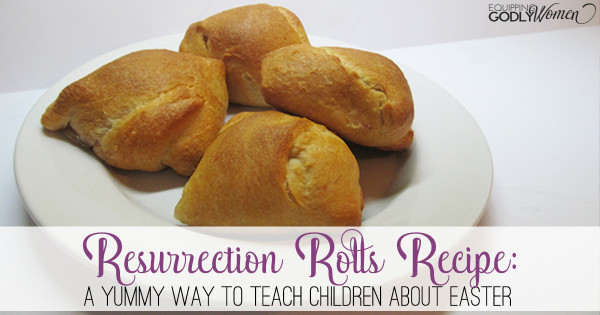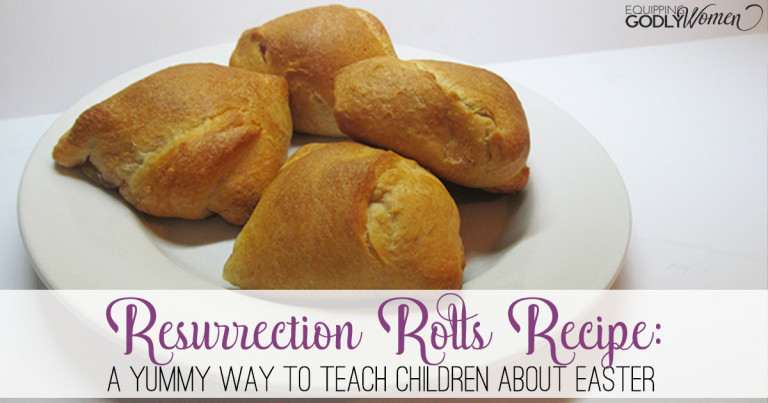 Christian Easter Craft Ideas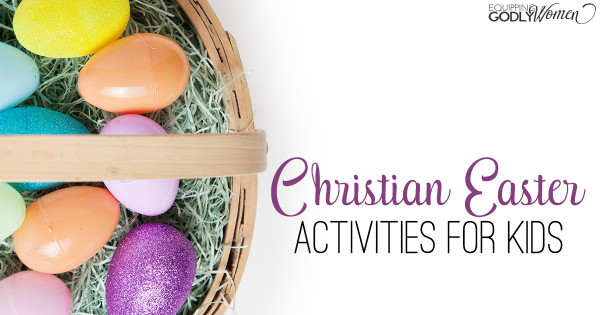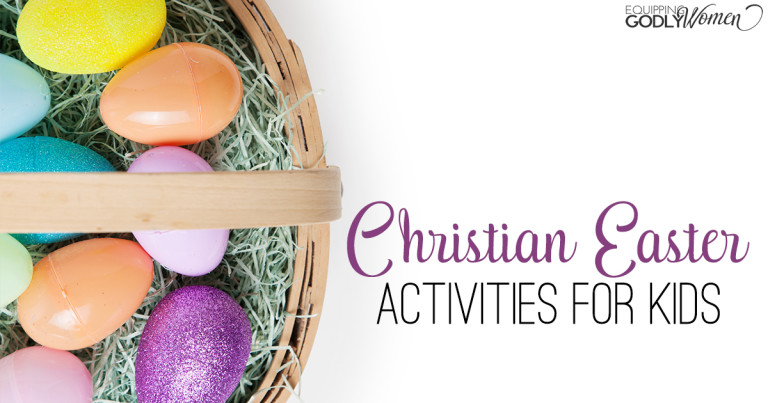 Jesus's Resurrection Craft