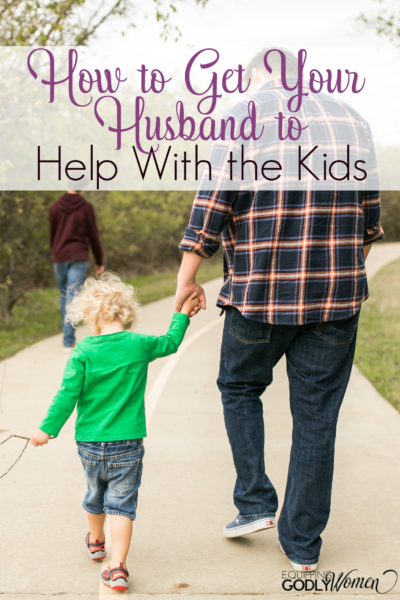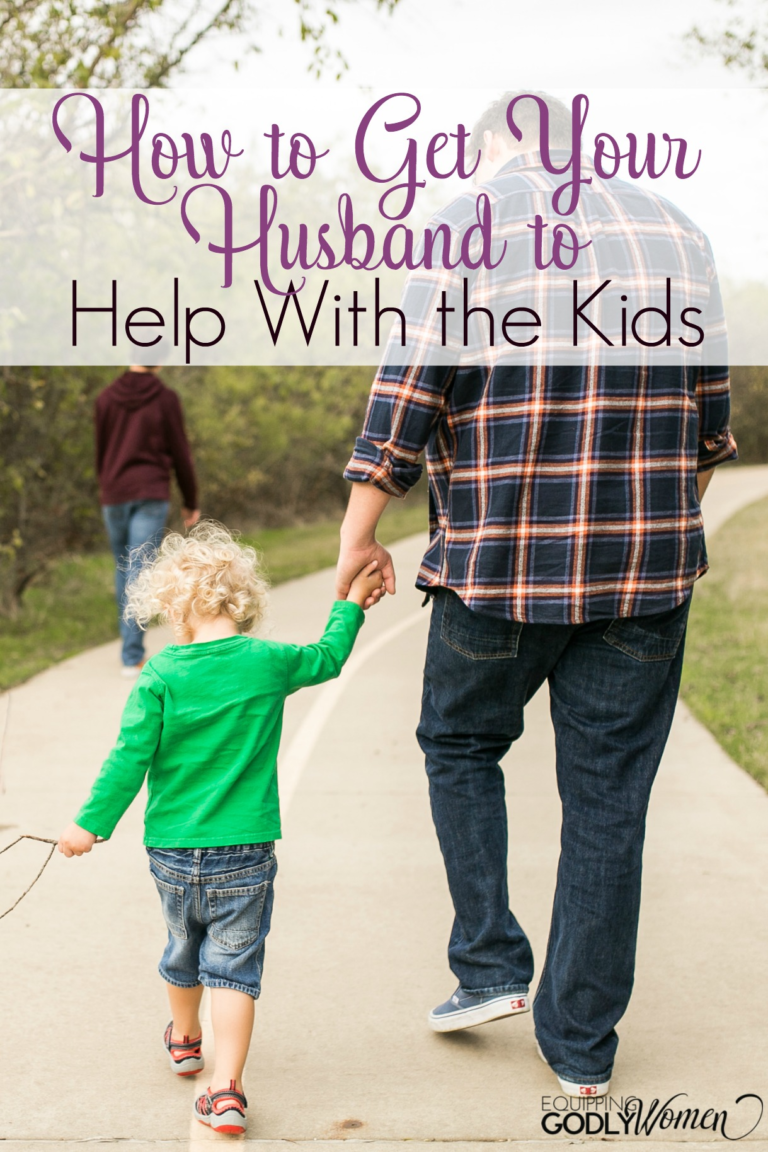 Sometimes I feel like the best lessons learned in marriage come out of the most heated arguments.
A couple of years ago, when my youngest was a toddler, I went out to do some Christmas shopping. My husband stayed home with the kids. It was nice to have a productive afternoon by myself…until I discovered when I came home that it was an hour past my baby's naptime. She was still toddling around, wide-awake.
I was livid. Three kids in, and my husband wasn't aware that a small child needs an afternoon snooze? The whole rest of the day would be thrown off!
We had a bit of a bump over our (lack of) communication.
Unfortunately, it wasn't the first or last time I've been resentful because I expected my husband to do something that he was unaware of. It's kind of our thing.
And that's not the only communication problem we have when it comes to taking care of the kids. At other times, I might not even have a specific expectation other than hoping he will notice my exhaustion and initiate picking up some of the childcare duties. Or, I might just crankily power through my fatigue because I feel guilty asking for his help.
I know I'm not the only mom in the universe who has struggled with these issues. I hear this question regularly from friends: How can I get my husband to help more with the kids?
This is a tricky question to navigate because each marriage and household has a different dynamic. But I decided that in order to give a fair answer, I'd ask my husband what he thought! Here's the advice we came up with for wives who want more help with the kids.
Related post: How to Get Your Spouse to Help Around the House When He Won't
1. Be Clear in Your Own Mind About Your Expectations
I am the master of having complex thoughts and emotions that I'm often unable to put into words. Here's a common pattern I fall into: I feel "overwhelmed" after a long day and I generally wish that I had more support. But I don't actually have a clear request for my husband that I've identified. When I say I'm "overwhelmed," he may want to comfort me, but he may not know exactly how to help.
If you're feeling pressured by your childcare responsibilities, it will do you and your marriage good if you take a moment and identify what your husband could do differently to help you feel more supported. 
Be as specific as possible. Do you want him to get up when baby cries? When? How often? How can you prepare for that? Do you want him to be in charge of running the bedtime routine? If so, do you have any opinions about how it should go? Do you want him to put the baby down for a nap when you're running errands? What time? What nap protocol does he need to follow? And so on.
It never hurts to write these things down for clarity. But that is only the first step. Once you have clarity, your next step is to communicate it.
2. Communicate, Communicate, Communicate
We're always a work in progress when it comes to communicating in our household. But when it comes to childcare responsibilities, my husband told me that it's best to keep two words in mind: simple and specific.
Unless he is already in the habit of doing a particular task, your husband may or may not live up to your standard when it comes to taking care of the kids, even when you ask. 
For example, let's say you ask him to fix the kids breakfast tomorrow morning. You may need to spell out answers to the following: When do the kids need to eat? What should they eat and how should it be prepared? How much should they eat? If you care about these kinds details, you need to specify them (but remember, not too complicated). Otherwise, your husband might be taking some cranky kids through the drive-thru at 10 a.m.
Hopefully by now you're seeing a pattern.
This example might seem silly, but it's the silly things that couples fight over. Don't assume he knows what you want.
It also helps to have times set aside when you can communicate your needs when you're not in the heat of the moment and emotions are running high. Those are safer times to assess what's working and not working and to suggest what can change.
Related post: Four Marriage Communication Skills That Prevent Fights
3. Be Patient, Humble and Forgiving
While there are certainly dads who are naturally gifted when it comes to childcare, many of them just don't think about it the same way that their wives do. And yes, some of them actually struggle with laziness. (My husband agrees.)
Just remember, you have weaknesses too. You don't have all the right answers when it comes to parenting.
Chances are, your husband is at least trying. He just might not know that his efforts aren't as helpful to you as he thinks they are. But don't just point out his shortcomings; notice what he does and thank him for it. Be patient with him and ask for small things. Over time they add up.
While you should be honest about your expectations, I don't recommend blowing up in his face about it or criticizing him. That won't solve anything (trust me, I know). Try not to speak in anger. And pray…a lot.
There might also be times when he's unwilling or unable to help in the way you want. While that can be frustrating, don't give up and don't let resentment creep in. See if you can negotiate a middle ground. Are your requests reasonable? Does he have any other suggestions? There's always give and take when it comes to meeting each other's needs and expectations.
Related Post: When Your Husband Makes Decisions You Don't Agree With
I find it helpful to remember these instructions from the apostle Paul:
Therefore, as God's chosen people, holy and dearly loved, clothe yourselves with compassion, kindness, humility, gentleness and patience. Bear with each other and forgive one another if any of you has a grievance against someone. Forgive as the Lord forgave you. And over all these virtues put on love, which binds them all together in perfect unity. —Colossians 3:12–14
Looking for additional help in this area? Be sure to check out Brittany's post, How to Encourage Your Husband as a Spiritual Leader.
Do you wish your husband would help more with the kids? Which of these tips do you think would help the most?