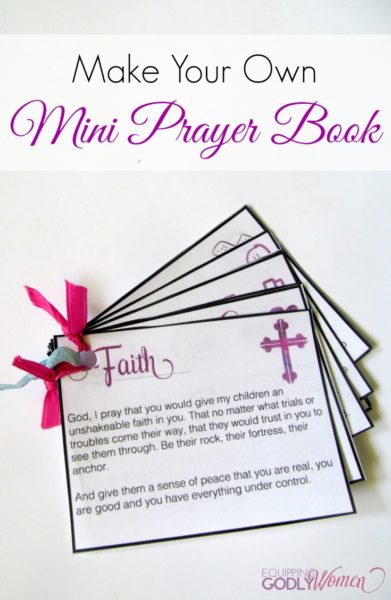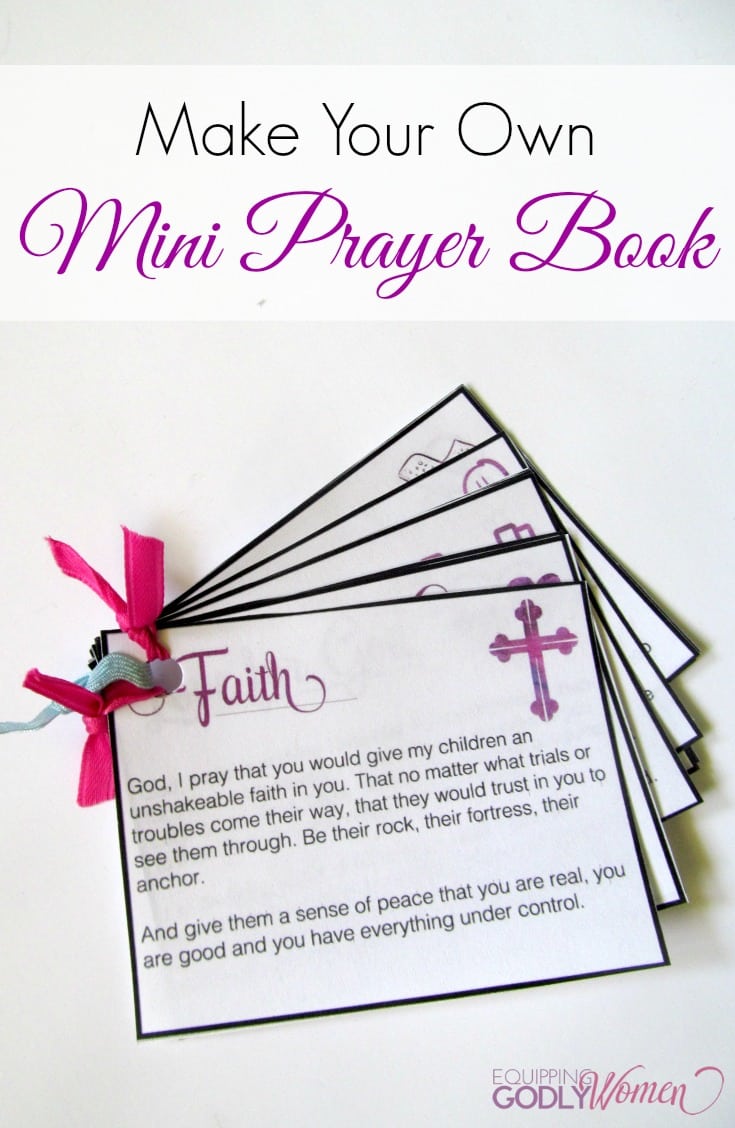 Ever since my children were little, I've prayed the same prayer for them nearly every night. "God, please keep my children happy, healthy and safe."
I'm not sure how or why I ended up with this exact prayer–it's just what I've always done. Until one day, when I realized my prayers really weren't as strong as they should be.
Sure, I want my kids to be happy and healthy and safe–but are those the three MOST important things I want to pray for my children?
What about for them to love God and make Him their #1 priority? What about for faith? for wisdom? for self-control?
There's SO much more I want to pray for my children, but I was falling back on old habits and making my prayers still genuine but routine.
I'm guessing you probably do the same thing from time to time. You pray the quick and easy prayers to help your immediate circumstances instead of praying the big, powerful prayers that really matter. (I know I do.)
*Related: Five Prayers Every Christian Momma Should Pray Over Her Kids
There's actually a term called "praying deep" that means not just praying for the small, little stuff that doesn't really matter so much (like grades and finding things and favorable traffic), but also praying for the BIG stuff–the things that are important, but all too easy to forget. Things like wisdom and faith and focus.
Those are the things I want to pray for.
So… I decided to do something about it. I created a super cute mini prayer book, and today, I'm going to show you how to make one too!
*If you are crafty and enjoy making this prayer book, you should check out my post about creating your own Bible study basket!
How to Make Your Own Mini Prayer Book
Materials Needed: 
Prayer Card Printables (free at the bottom of this article)
Hole punch
Pretty Ribbon
Instructions: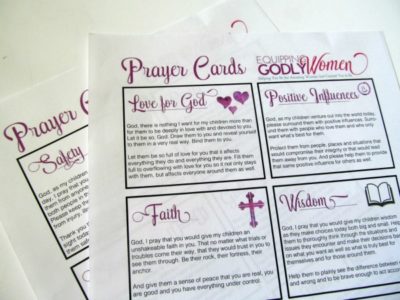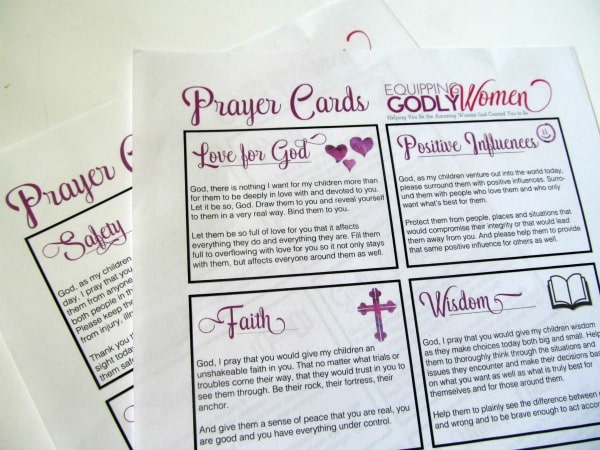 1. Print out the Prayer Card Printables or write your own if you'd rather. Writing your own is a great way to personalize your prayers for your individual family's needs. But… then you also run the risk of not knowing what to write, procrastinating and not really doing it. If you grab the pretty ones I've already made–you're far more likely to actually USE them. 🙂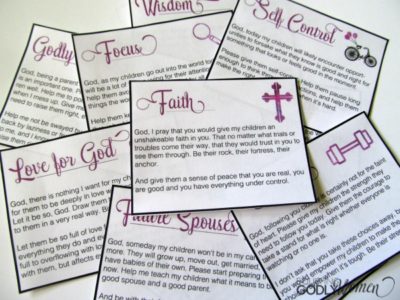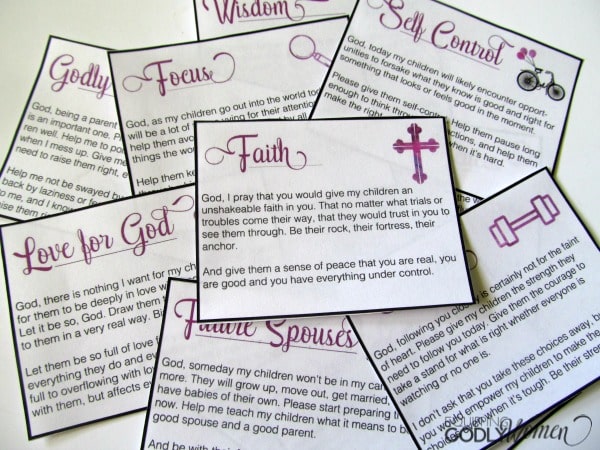 2. Cut out each card and stack them neatly, all facing the same way.
3. Use a hole punch to cut a small hole in the very upper left-hand corner. Don't have one? A pencil, pushpin, pair of scissors or kitchen knife could also be used in a pinch.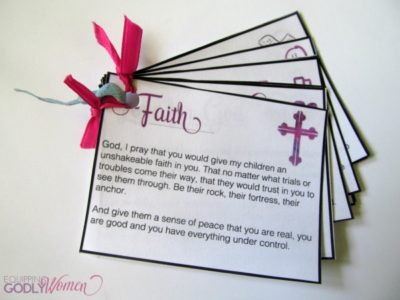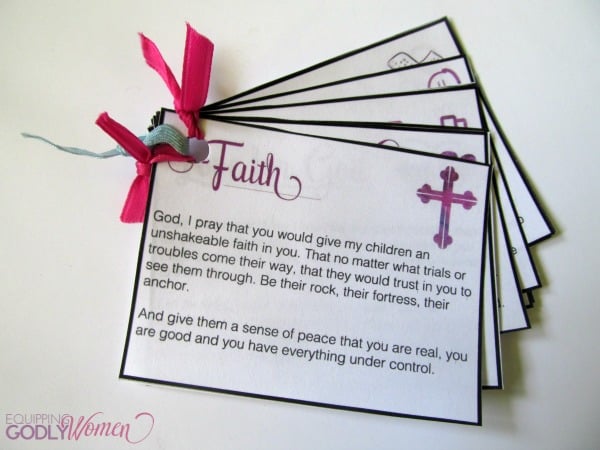 4. Thread pretty ribbon through the hole and tie to secure.
That's it! Simply toss your mini prayer book in your purse, on your nightstand or in your car, so you can make praying deep prayers for your children a regular part of your every day life!
Ready to get started?  Enjoy!