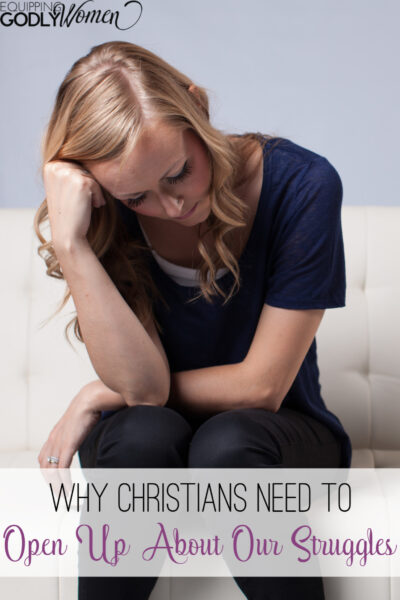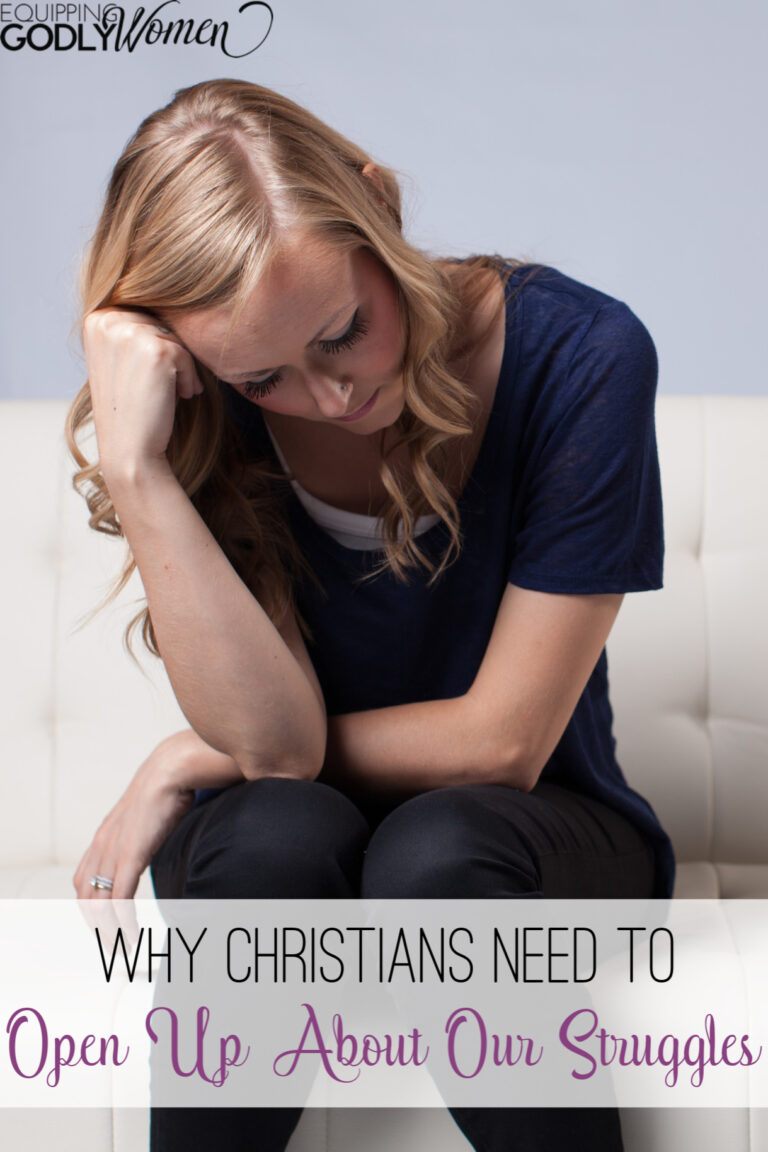 "Can I talk to you, Gina?"
Uh oh. I hate conversations that start with that question. My campus ministry leader at the time caught me off guard.
"Sure…" I said (even though I didn't really want to).
"Well, it just seems like you don't need much help. Like you already know everything. But I'd really like to offer some suggestions."
She caught me. How did she know I wasn't doing as well as I was trying so desperately to portray?
The truth was, I was drowning. Loaded down with schoolwork, working part-time, trying to facilitate a small Bible study group of my peers—some of whom were dealing with some challenging situations. And I was a pretty new Christian, so it's not like I had tons of wisdom or experience to draw from.
So I opened up, tearfully, gratefully. Why hadn't I just asked for help?
Flash forward two years later. I was a newlywed, trying to figure out marriage as well as mentoring some younger women.
"Can I talk to you, Gina?" A more mature woman approached me. With the exact same words.
I couldn't believe it. Hadn't I learned to be less independent by this point?
Flash forward ten years. I was a mom of three little kids, trying to figure out…well, everything.
"Can I talk to you, Gina?"
Argghhh! Again?!!
I'll admit it: I hate being vulnerable, feeling weak and needing help. I have always been a do-it-myself, work hard and figure-it-out kind of person. It stings every single time I feel like I don't have it all together.
I am so grateful that I have had mature women in these various stages of my life gently point out this glaring weakness of mine: pride.
I've learned the hard way that being open about my struggles with other people is one of the hardest yet most necessary parts of being a Christian.
Related: When Everything's NOT Fine: Why We Need Real, Vulnerable Community (podcast)
Why Christians Need to Open Up About Our Struggles
1. Confession Leads to Healing
Therefore confess your sins to each other and pray for each other so that you may be healed. The prayer of a righteous person is powerful and effective. – James 5:16
"Confession" has some uncomfortable connotations. You might think about owning up to a crime in a courtroom or whispering deep, dark secrets to a priest behind a screen.
But all confession really means is to acknowledge something openly, rather than hide it. You can confess your faith, or you can confess your sins (both of which can be hard!).
Why does the Bible instruct us to confess? Because it's in our nature to hide. Ever since Adam and Eve started sewing together fig leaves, we humans have been trying to cover up what embarrasses us.
In a longer dialogue about being patient and praying through struggles, James throws in this command for believers to confess their sins to each other and pray for each other. Why? Because this is the way to healing.
Recently I was in a grumpy funk over a period of several weeks. Frustrated and impatient with pretty much everyone, I tried the usual remedies of praying, journaling and reading scripture. But I just couldn't shake my mood.
So I got together with a girlfriend who knows me well and just let out the emotional vomit. (Yeah, it felt as gross as it sounds.) She asked a few questions, helped me identify the heart of what was going on and prayed about it.
And suddenly, it was like a veil had been lifted.
Healing doesn't always happen instantaneously like that, but in that situation, confession to another person was the only way I could get out of my own head and see clearly what was going on.
2. Strength in God Comes from Admitting Weakness
But he said to me, "My grace is sufficient for you, for my power is made perfect in weakness." Therefore I will boast all the more gladly about my weaknesses, so that Christ's power may rest on me. – 2 Corinthians 12:9
Paul talks in 2 Corinthians about a thorn in his side, a weakness that he begged God to take away. I think we can all relate to that.
I hate feeling weak or insufficient, whether it's in my ability to parent, to keep a clean house or to write a decent blog post. But when I open up (or even boast!) about my struggles—to God and to others—that is when Christ's power shines through.
One of the lessons I took with me from my time in campus ministry came during a period when I felt like I was letting everyone down. I just couldn't do everything and help everyone in the way I wanted to. But a good friend—the same one who earlier had pointed out my pride—told me that God would "fill in the gaps" when I fell short.
If I hadn't opened up to her about my struggles, my eyes would have never been opened to the fact that God not only filled in the gaps, but did way more than I ever could have. I can't tell you how many times I've remembered that lesson as I've felt weak and inadequate in different stages of my life.
3. Vulnerability is the Way to Community
But if we walk in the light, as he is in the light, we have fellowship with one another…– 1 John 1:7a
"Walking in the light" can mean several things, but I like to think of it as putting your true self out there so that others can know you. Or in other words, vulnerability. This is the path to fellowship or community.
When my kids were babies, I struggled with loneliness every day. We had recently moved to a new city, and I had a hard time connecting with other stay-at-home moms.
Now, looking back on nearly a decade that I've lived here, I have a deep and wide net of friendships that fill my heart.
And the way I got there was the most uncomfortable path for me. Spilling my guts.
I reached out to women who were very different from me. I opened up about my past. About my marriage. About how I struggled with my role as a mom. I stopped worrying about putting my best foot forward and, as squirmy as it made me feel, just focused on being honest.
Vulnerability hasn't come naturally, and at times I'm still that same prideful, independent person who struggles to admit that she struggles. But the more I practice this backward logic of putting my worst foot forward, the stronger God shines through.
What about you? Do you open up about your struggles? If not, what's holding you back?