Anger is one of the biggest concerns Christians can encounter in parenting. In today's post, Gina M Poirier is sharing 10 Bible verses about anger to help equip you to overcome it.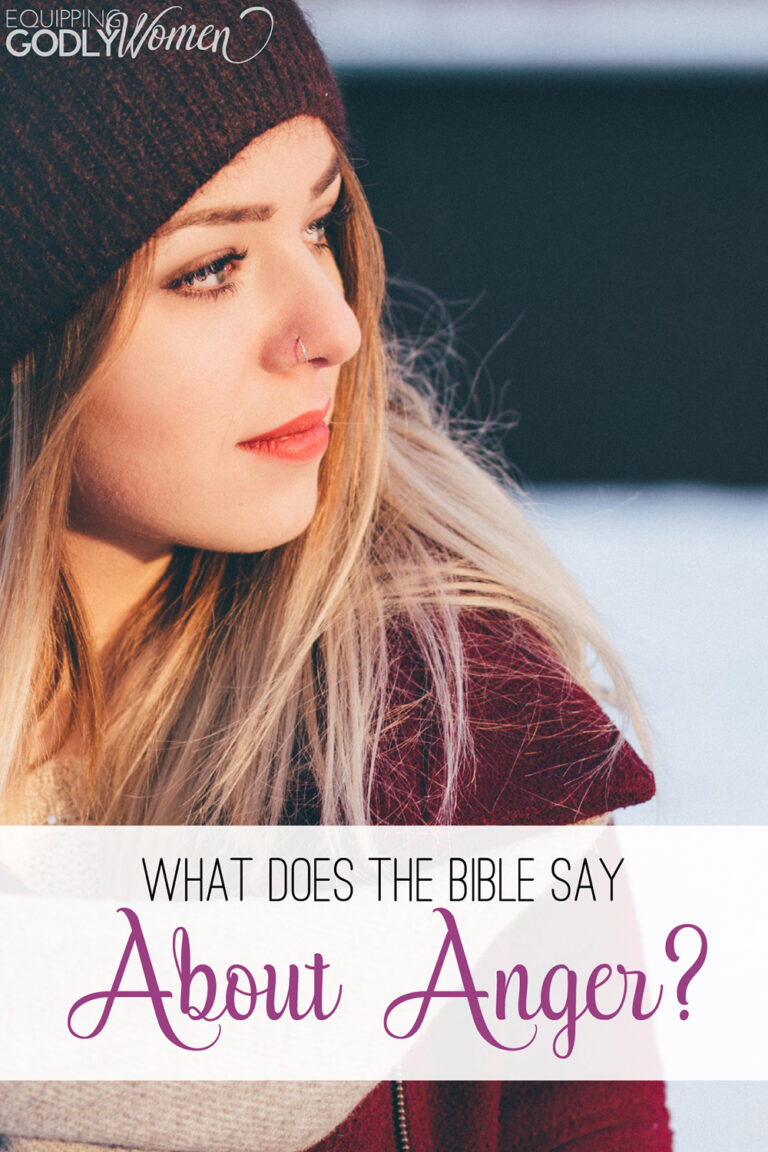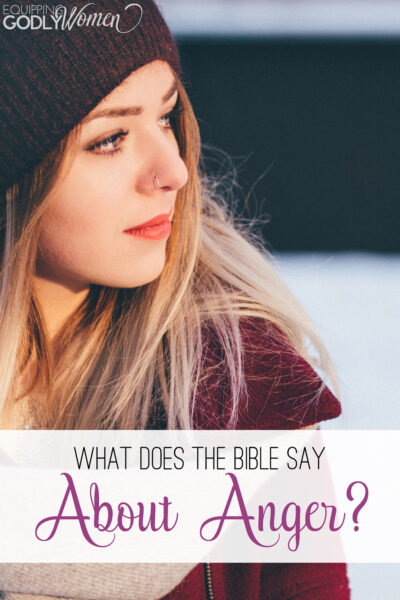 If you're on the hunt for good Bible verses about anger because you just blew up at your kids, you're in good company.
As a mom of five, I've snapped at preschoolers and I've raged at preteens. More often than not, my outbursts have more to do with my own exhaustion and fear rather than my kids' misbehavior.
And then comes the self-induced guilt trip because I know this is not the loving nurturer God wants me to be to my children.
If you relate to this, be encouraged because you are not alone! Many moms that I talk to confess that anger is one of their biggest struggles as a parent.
The good news is that the scriptures on anger give us the hope, the encouragement, and the tools we need to overcome it.
We don't have to feel powerless over our anger. With God's help, we can learn how to deal with anger in a way that pleases God.
And while I haven't completely mastered my angry outbursts, with the help of God's word, prayer, my faith community and the Holy Spirit, I've come a long way as a parent.
Here are a few of the Bible verses about anger that can help you get started if you struggle with knowing how to deal with anger too.
3 Types of Bible Verses About Anger
There is so much to learn about emotions and anger throughout the whole Bible.
While it can be tempting to just grab the encouraging verses for quick pick-me-ups, you may cut yourself short if you do this.
Real change comes when you look at the bigger picture of the Bible and take each and every verse in its proper context, so that you can apply it to your life.
Keep that in mind as you consider these Bible verses about anger. I've divided them into three categories and will point to the big picture as we go through them:
Bible verses about God's righteous anger
Bible verses about the shortcomings of human anger
Scriptures that teach us how to deal with anger in a godly way
Related Reading: Tired of Yelling at Your Kids? 5 Ways to Get Mom Anger Under Control
4 Bible Verses About God's Righteous Anger
If we want to learn how to deal with anger in a godly way, the place to start is to examine how God manages his own anger, and then imitate him.
In the Bible, the Lord expresses anger over the things that break his heart.
When human beings, created in his image, stray from their calling to rule over creation on his behalf as detailed in Genesis 1, they tend to do destructive things. They idolize creation instead of the creator. They grow insecure and fearful.
And then they start hurting each other and the rest of creation, as is described in the opening chapters of Genesis after Adam, Eve and their offspring rebel.
1. Genesis 6:5–7
These Bible verses about anger detail God's response to the corruption of humanity.
The Lord saw how great the wickedness of the human race had become on the earth, and that every inclination of the thoughts of the human heart was only evil all the time. The Lord regretted that he had made human beings on the earth, and his heart was deeply troubled. So the Lord said, "I will wipe from the face of the earth the human race I have created—and with them the animals, the birds and the creatures that move along the ground—for I regret that I have made them.
You know the rest of the story of the flood, which brought about the righteous expression of his anger through judgment.
While he promised never to bring the floodwaters forth in this way again, humanity continued to be violent and destructive. Even as God's plan of salvation was underway through his chosen people, Israel, they rebelled over and over.
Just do a search of the word "wrath" and you'll get the idea about how God felt about humans continuing to be self-centered, violent and idolatrous.
2. John 2:14–16
These Bible verses about anger show how Jesus, God in the flesh, expressed righteous anger when he flipped the money changers' tables at the temple, as they were unfairly taking advantage of people who had come to worship:
 So he made a whip out of cords, and drove all from the temple courts, both sheep and cattle; he scattered the coins of the money changers and overturned their tables. To those who sold doves he said, "Get these out of here! Stop turning my Father's house into a market!"
Yet, while there is a place for God to express his anger, what is most profound about it is how he restrains it.
3. Psalm 103:8
This verse is just one verse that details his patience:
The Lord is compassionate and gracious,
    slow to anger, abounding in love.
And of course, the ultimate display of God's patience and restraint of his anger is how he took his righteous judgement upon himself in the form of Jesus, the Son, on the cross.
4. Isaiah 53:5
This verse describes this beautiful yet paradoxical expression of God's wrath in love:
But he was pierced for our transgressions, he was crushed for our iniquities; the punishment that brought us peace was on him, and by his wounds we are healed.
2 Scripture Verses About the Shortcomings of Human Anger
Ideally, we humans created in God's image would manage our anger in a patient, righteous, self-sacrificing way like he does. We would always know how to deal with anger in a God-honoring way. But that's not what usually happens.
Unlike God's anger, human anger is often self-preserving, misguided, and out of control. It often clouds our judgment and leads to more harm (like yelling at our kids).
5. Genesis 4:6–7
These Bible verses about anger detail an exchange between God and Cain following Cain's sub-par offering to the Lord:
Then the Lord said to Cain, "Why are you angry? Why is your face downcast? If you do what is right, will you not be accepted? But if you do not do what is right, sin is crouching at your door; it desires to have you, but you must rule over it."
Cain, of course, does not rule over his shame and insecurity. He doesn't figure out how to deal with anger in a God-honoring way, but he succumbs to his misplaced anger and kills his brother.
It's easy to breeze over this story because it seems a little extreme—I'm no murderer, so how do these Bible verses about anger apply to me?
But anger is exactly where violent outbursts start. For this reason, Jesus sets the bar high, in one of his most challenging teachings.
6. Matthew 5:21–22
These Bible verses about anger say:
"You have heard that it was said to the people long ago, 'You shall not murder, and anyone who murders will be subject to judgment.' But I tell you that anyone who is angry with a brother or sister will be subject to judgment. Again, anyone who says to a brother or sister, 'Raca,' is answerable to the court. And anyone who says, 'You fool!' will be in danger of the fire of hell."
Wow! What are we to do with that zinger?
The calling to be godly in human anger is practically impossible. Throughout the Bible, we see failure after failure of humans trying to figure out how to deal with anger in a righteous way. There's a reason he's the ultimate judge and we are not!
Fortunately, through his immeasurable grace, God offers a better way for us to learn how to deal with anger today.
Next look at the Bible verses about anger that instruct us how to manage our anger in a Christ-like way.
4 Scriptures that Teach Us How to Deal with Anger
First of all, remember that anger in and of itself is not a sin; God himself gets angry! (As we saw in the Bible verses about anger above)
What's more, for people, anger is usually an indicator that something else is going on in our hearts (like fear, pain or insecurity).
When I get angry with my kids, that emotion tells me that I need to do some self-reflection. I might be afraid that their behavior reflects poorly on me, I might have unrealistic expectations stemming from my own selfishness, or I might be plain exhausted and exasperated.
No matter what our anger stems from, we still need to learn how to deal with anger in a healthy way. Thankfully, these Bible verses about anger teach us how to do just that.
7. Ephesians 4:26–27
These Bible verses about anger explains how we have an opportunity to channel our anger so that we don't do or say something harmful:
"In your anger do not sin": Do not let the sun go down while you are still angry, and do not give the devil a foothold.
Instead of lashing out against other people, the healthy place to take our anger is back to God. Many of the Psalms are anger-filled prayers, sometimes even filled with violent requests! That's because God can handle the darkest of our emotions; in fact, he wants to.
8. Psalm 55:17
This verse is just one example of how God is always there to listen:
Evening, morning and noon I cry out in distress, and he hears my voice.
I've had some pretty dark moments when I unleashed some pretty hateful stuff in my prayers that I was ashamed to say aloud. But it wasn't wrong to have these feelings when I took them to the right place.
Once you express your honest feelings to God, you can let them go (sometimes this takes time). I've found that once I dig beneath the anger, I discover the more tender feelings that are driving it and address those.
Going back to the letter to the Ephesians, Paul writes instructs us further about responding to anger.
9. Ephesians 4:29–32
This verse says:
 Do not let any unwholesome talk come out of your mouths, but only what is helpful for building others up according to their needs, that it may benefit those who listen. And do not grieve the Holy Spirit of God, with whom you were sealed for the day of redemption. Get rid of all bitterness, rage and anger, brawling and slander, along with every form of malice. Be kind and compassionate to one another, forgiving each other, just as in Christ God forgave you.
Lastly, scriptures on dealing with anger remind us that we don't have to do it alone. We have fellowship with other believers as well as the Holy Spirit to support us and help respond with love and patience.
10. Matthew 18:20
This verse reminds us that Jesus is present when we come together in prayer:
"For where two or three gather in my name, there am I with them."
These 10 Bible verses about anger just scratch the surface when it comes to the deep waters of the human heart and how to navigate it. But hopefully, they're a good start, especially if you're a mama like me who just wants to be better for her kids.
If you want to learn more about how to navigate your angry feelings in a godly way, be sure to check out my Patient Mama Blueprint.
We'd love to hear from you: What's your biggest struggle when it comes to dealing with anger? Do you have any favorite Bible verses about anger that you go to? Leave a comment!