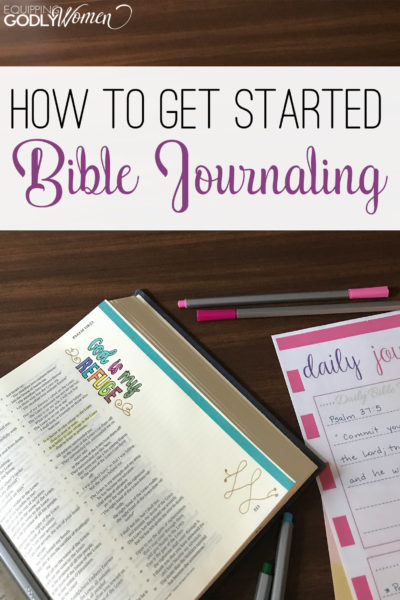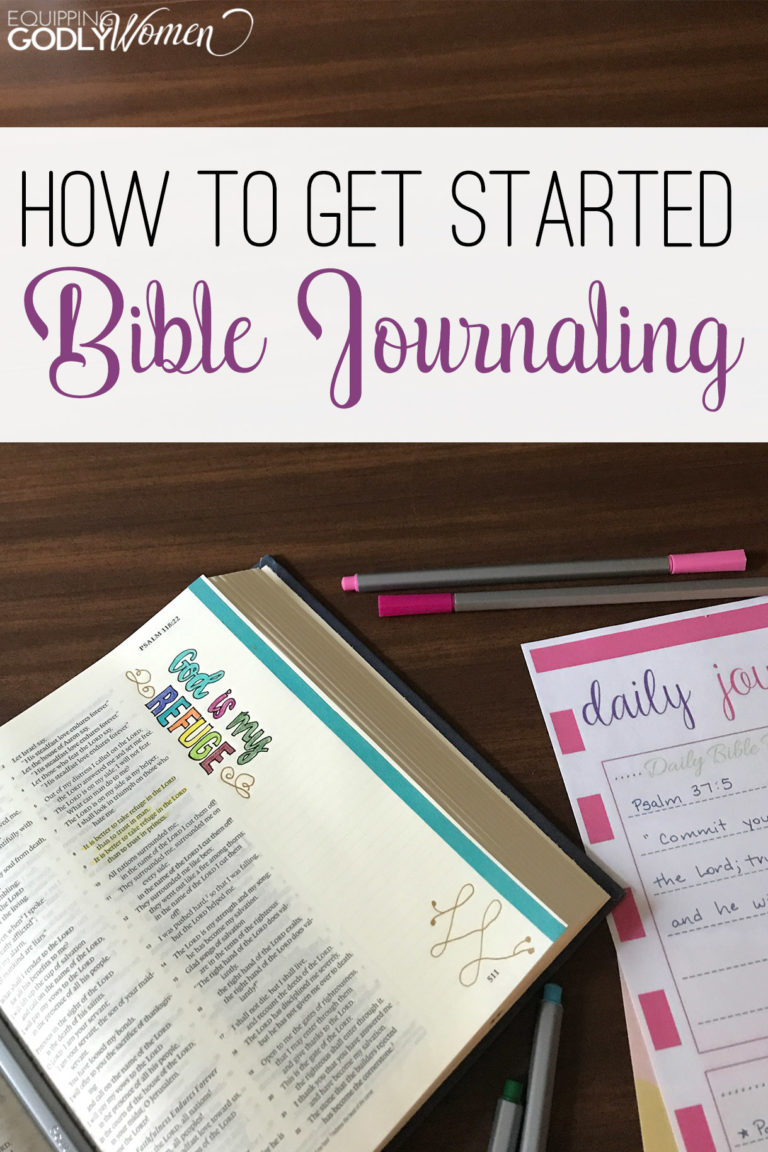 Have you seen the Bible journaling that has really caught on in popularity lately? Have you tried it yourself yet?
Personally, I have yet to dive on in, but I have a friend, Sara, who absolutely loves it and the way it helps her grow in faith.
Well, today, Sara is sharing with us a little about Bible journaling, why she loves it so much, and what you need to get started.
If you're intrigued and want to try Bible journaling for yourself, I definitely recommend checking out this beautiful "Trust in the Lord" Bible Journaling kit Sara made to help others get started too.
It's on sale TODAY through next Monday only, and it's definitely a great resource to have if you're interested in trying Bible journaling but need a little help getting started.
*This post contains affiliate links, which means if you make a purchase, I may make a small commission at no additional cost to you. This helps cover the many costs of running this site and allows me to help provide for my growing family. Thank you!
How to Get Started with Bible Journaling
Guest Post by Sara of The Holy Mess
Have you wondered how to get started with Bible journaling? 
Hi, my name is Sara and I blog at The Holy Mess. When I was first introduced to Bible journaling, I wasn't sure it was for me. I love reading God's Word, but I'm not especially creative.
Thankfully, you don't have to be super creative to participate! Bible journaling is simply coloring, doodling and note taking in your Bible or a companion notebook. And over the last few years, it has become an incredibly popular way of studying God's word, expressing faith, and sharing fellowship together at Bible journaling events.
Though I was hesitant at first, this means of worshipful expression has pulled me in. Now, I teach thousands of other women how to Bible journal through the many posts I've written on Bible journaling and the "Trust in the Lord" Bible Journaling Kit I created.
Two Super Important Tips About Bible Journaling
Before we dive into the nitty-gritty details of Bible Journaling, here are two super important tips to know.
1. You Don't Have to Sink a Lot of Money into Bible Journaling
As you start looking at journaling Bibles, Bible journaling supplies, and other items online, you will see this is a hobby that can get expensive if you let it. But you don't have to spend gobs of money. Remember, the goal is meaningful time with God. I started with a Bible, a 0.99 notebook, and Crayola brand colored pencils
.
Extra items are really nice and helpful – but not essential.
2. You Don't Have to Be Very Creative to Bible Journal
You will also discover there are some creative people who make amazing, beautiful Bible journaling pages. Guess what? I'm not one of those people.
Bible journaling is about your personal devotion time with God, not how fancy you can make your pages.
And if you do want to make fancy pages — my "Trust in the Lord" Bible Journaling kit makes it easy! Even if you aren't very creative.
With that, let's dig in and get to the fun details!
What Bible Should You Use for Bible Journaling?
When it comes to Bible journaling, you will quickly discover there are many options for Bibles, and these can seem overwhelming. Do not panic!
You have three main options for Journaling Bibles:
1. Use any Bible.
Journaling Bibles are a relatively new concept and you do not have to have one to do beautiful Bible journaling. Use a regular Bible or keep your Bible plain and use a notebook for all of your notes and artwork.
2. Use a Journaling Bible that has pre-drawn pictures in it. These Bibles are great if you are new or not especially creative, and you want to color more than draw pictures on your own. Some pages do have plain open margins, and others have designs. Think of these like a Bible plus a Christian adult coloring book put together.
(Here are some good options: Inspire Bible
, Creative Bible, Beautiful Word
)
3. Use a Journaling Bible that has plain, wide margins. These Bibles are have plain, wide margins specifically created for artwork and note-taking right in the Bible.
(Great options include: ESV Journaling Bible
, NIV Journaling Bible
, Catholic Journaling Bible
. And the new ESV Interleaved Bible
has a plain blank page between all the pages for a full page of art and notes.)
Supplies for Bible Journaling Beginners
Like I said earlier in this post, you do NOT need a bunch of fancy supplies to get started. I recommend you begin with a few items, find what you like and enjoy, then add a few more items.
But that being said, here are a few supplies I love and recommend:
Bible
Black fine tip pen – This is for tracing letters.
Crayola Colored Pencils or Prisma colored pencils – for your first Bible journaling splurge, I highly recommend Prisma colored pencils. They are softer and less likely to tear your Bible pages. They color smoothly and come in such a gorgeous array of colors.
Jelly roll gel pens – This is just a fun little personal favorite of mine. I love jelly roll pens, and I like the metallic and shimmery colors. They go on smooth, add shine, and are not that expensive.
Washi tape – Washi tape is the bomb, you guys! It's super cheap. You can pick up rolls at the dollar store for a buck and find it online for even less. Get a bunch of colors and designs! It can be picked up and moved even after it's stuck down. Use it to stick down paper, vellum paper, or use it on its own.
"Trust in the Lord" Bible Journaling Kit – I'm biased because I created this, but in all seriousness you need this kit in your life. I polled hundreds of my readers who Bible journal, and they chose what would go in this kit. This is a digital download and it includes everything you need to Bible journal for one month, and it's all based on the same coherent theme.
How to Get Started with Bible Journaling
Now that you've gathered your needed supplies, how do you actually get started with Bible Journaling? A blank Bible can be intimidating when you first begin.
I recommend you spend time reading God's Word every day, but realize you probably won't have time for Bible journaling artwork daily. Instead, keep a place in your notebook where you can list Bible verses you want to come back to for artwork, or simply stick a post-it in your Bible. I read the Bible most often on my phone so I highlight verses on my Bible app and keep a notes section on my phone.
Set aside time once or twice a week as separate Bible journaling time.
As you are watching for passages to Bible journal, keep an eye out for passages with the following:
Bible verses that are especially meaningful to you
Bible verses with visual images (light, mountains, world, streams)
Bible verses with key meaningful words (hope, joy, faith, love) or names or attributes of God (Rock, Holy Lord, Most High, I Am)
Finally, when you sit down to Bible journal, try using the S.O.A.P. method. This method of Bible study has been around for a long time, and for good reason.
S-Scripture. Read a passage.
O-Observe. What about this verse was especially meaningful to you?
A-Application. How does this apply to your life today?
P-Pray. Ask for guidance as you apply this truth to your life.
Once you have spent time meditating on the passage, choose whatever art materials you have and go for it! Draw or write in the margins in a way that is meaningful to you. Continue to mediate and pray over the passage as you create your work. Be sure to date your work so you can refer back to it.
And that's it! Everything you need to know to get started!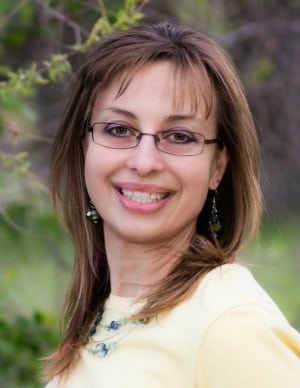 Sara Borgstede is a triathlete, speaker, and writer. She has been maintaining a 100 lb weight loss for 10 years, and runs an online faith and fitness program for women, www.faithfulfinishlines.com. She is mom to 5 kids through birth and special needs adoption, and she and her husband Mike were foster parents to 35 children. Sara takes a lot of power naps.