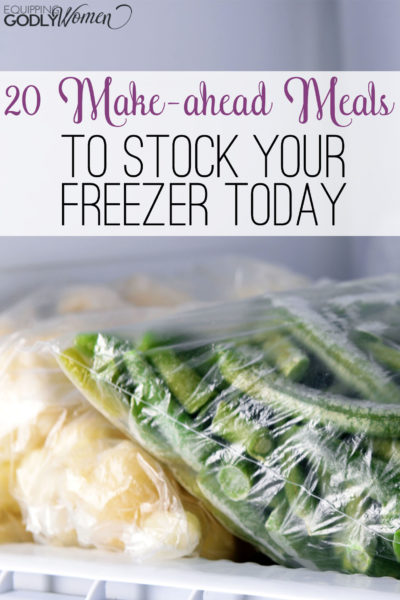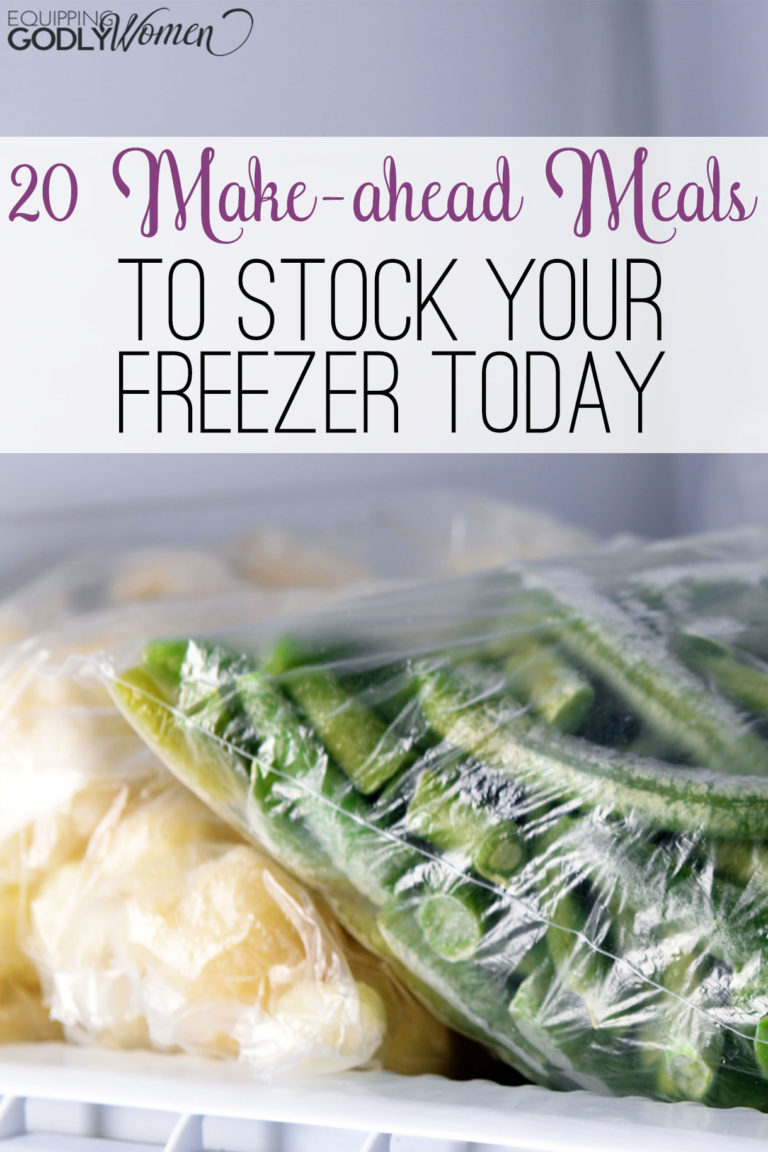 Do you love cooking? I do. I love finding and preparing new and delicious healthy dinner recipes that will nourish my family's growing bodies and allow us to spend some quality time together after a long day of work and school.
Unfortunately, however, I don't always have as much time to cook as I'd like.
With a six year old who needs help with his homework, a toddler who always wants to play and a newborn baby who doesn't like to be put down, I often find myself substituting my favorite healthy dinner recipes for less exciting easy dinner recipes, just so I can get food on the table before someone has a melt-down.
I have to say, having our closest friends and family all spontaneously volunteer to bring us food after our littlest one was born a few weeks ago was really nice!
You know what else would be really nice? Paying the favor forward to someone else.
Whether you're pregnant and want to be prepared for after baby arrives, you know someone who is currently pregnant, grieving or experiencing health issues, or you simply want to take advantage of freezer cooking so you make the most of your limited time with your family during the week, these 20 make-ahead meals will help you do just that!
**Looking for more great meal ideas? Be sure to also check out: 20 Make-Ahead Meals to Stock Your Freezer Today
Breakfast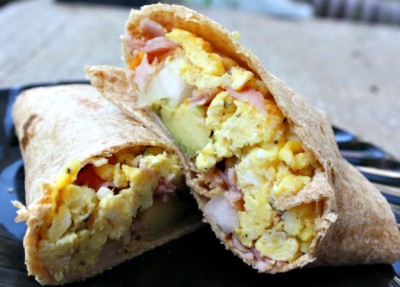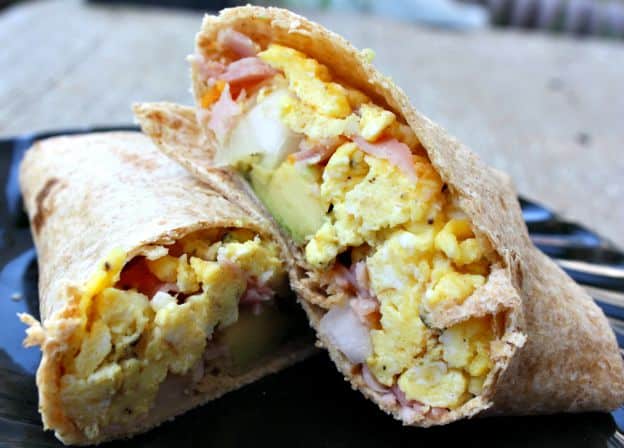 1. Easy Freezer Breakfast Burritos by Madame Deals
Why settle for cold cereal for breakfast on a busy morning? With these easy freezer breakfast burritos, you can start every day with a hearty, healthy and filling breakfast–even when you don't have the time or energy to cook.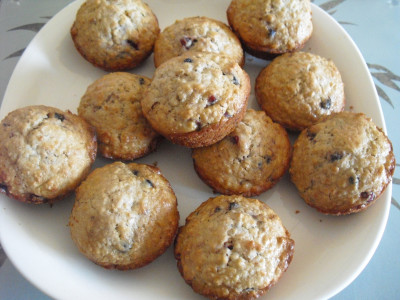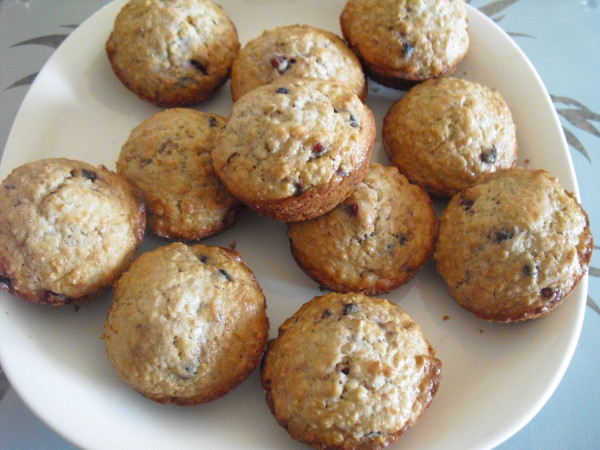 2. To Die for Blueberry Muffins from Allrecipes.com
Muffins are a staple gift food and it's not hard to see why. Create a batch of these yummy blueberry muffins, wait for them to cool, and then wrap them in plastic wrap and throw them in the freezer. When you're ready to enjoy them, simply remove the plastic wrap, wrap in a paper towel and microwave until they're soft, warm and delicious!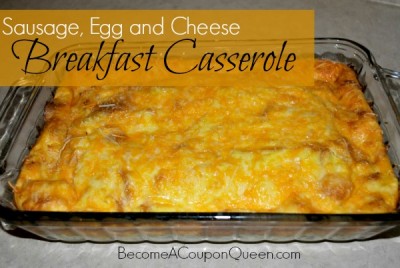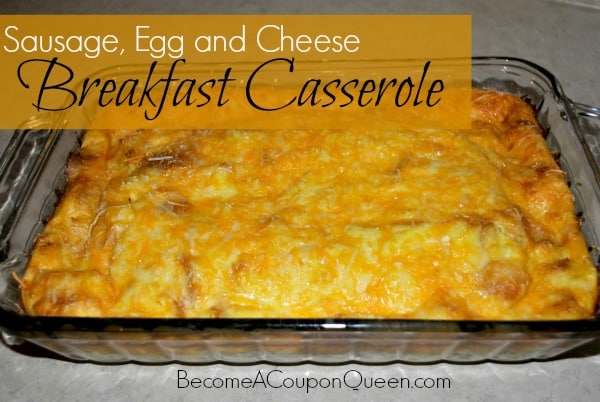 3. Sausage, Egg and Cheese Breakfast Casserole by Become a Coupon Queen
Need a hearty breakfast that can feed a crowd? This sausage, egg and cheese breakfast casserole is perfect for the job. Whether you're having several guests over that you need to feed or you're taking a meal to a large family, this make-ahead breakfast casserole will get everyone fed and taken care of in no time.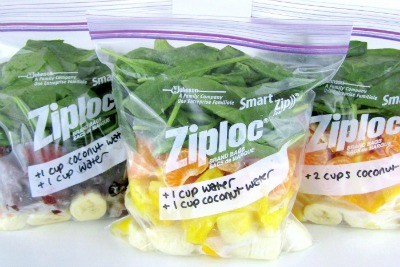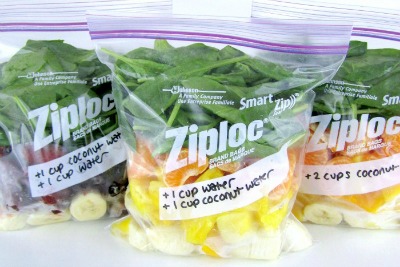 4. DIY Smoothie Freezer Packs by Momables
I'm a huge fan of smoothies, but keeping fresh fruit on hand can be a challenge, especially when you can't get to the store often due to pregnancy or illness. Make sure you always have a fresh, healthy breakfast choice available by making these DIY smoothie freezer packs in advance.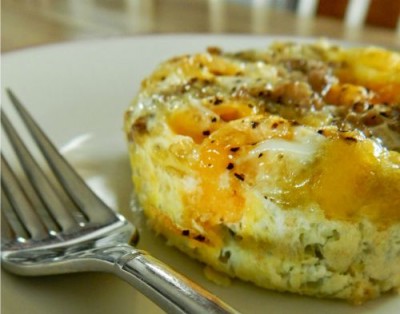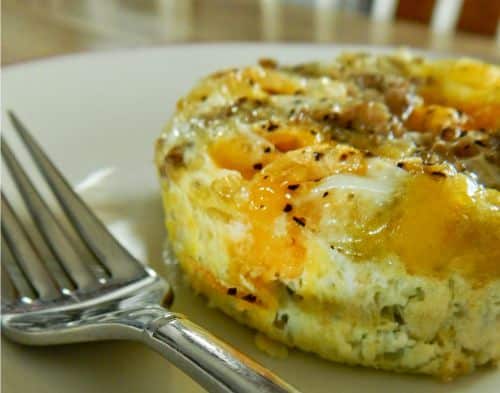 5. Make Ahead Breakfast Scrambles by Sweet and Savory Food
Tired of constant trips through the drive thru in the morning? Make your own grab-and-go breakfasts at home with these Make Ahead Breakfast Scrambles. A very versatile breakfast solution, you can make these in a variety of flavors that everyone is sure to love.
Lunch
1. Brown Bag Burritos by Money Saving Mom
I've made this recipe (complete with homemade refried beans) for a few years now, and let me tell you–it is yummy! My husband actually made the burritos pictured here–don't they look amazing? They're really easy and quick to make too.
2. Make-Ahead Lunch Wraps by Thriving Home
How often do you find yourself hitting the drive-through or even skipping lunch altogether because you have nothing to eat and no time to make anything? Save yourself money and time by stocking your freezer with these yummy make-ahead lunch wraps. Then, even if your day is crazy busy with work, kids or catastrophe, you can make sure your hunger is taken care of.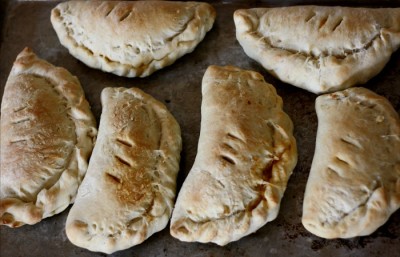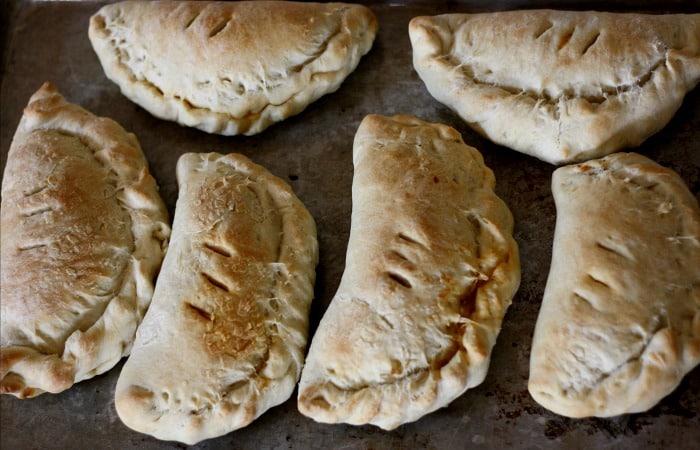 3. Homemade Hot Pockets by Happy Money Saver
Store-bought hot pockets may be cheap, but they aren't very healthy. Your body deserves better than that. Stock up on these homemade hot pockets and you'll always have healthy, quick meals ready whenever you are.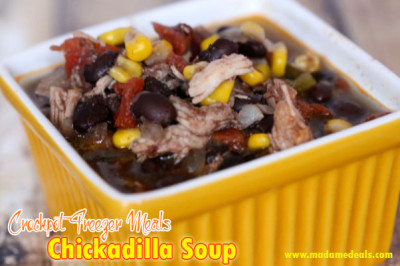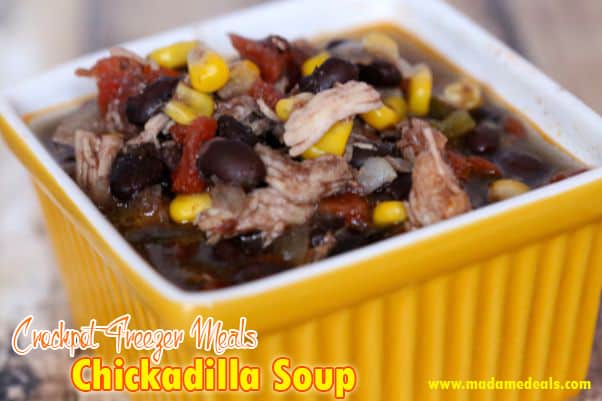 4. Chickadilla Soup by Madame Deals
Looking for something a little bit different? Chickadilla soup, also known as Chicken Tortilla Soup, may be just what you're craving. Make a huge batch and freeze it in individual portions. Then you can freeze some for yourself and bring some to a friend who could use it.
Dinners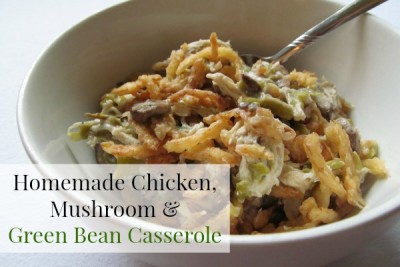 1. Homemade Chicken Mushroom and Green Bean Casserole by Equipping Godly Women
I have no idea how many times I've made this recipe, but it's a lot! It's so simple to throw together, so warm and yummy, and so full of good-for-you ingredients (especially if you make your own cream of mushroom soup or french fried onions, which I've done on occasion). Again, make a huge batch, eat some now and save some for later or for someone else. Yum!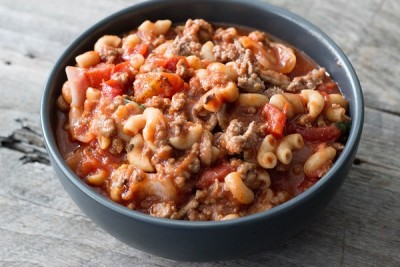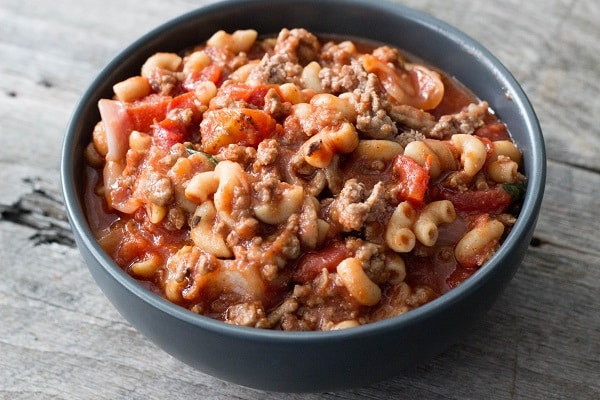 2. Homemade Chef Boyardee Beefaroni by Eat Thrive Glow
When cooking for others, it can be difficult to find a recipe that is healthy, hearty AND that even picky eaters will like. Well, search no further because this is it. After all, who doesn't like Chef Boyardee? And this homemade version is even better.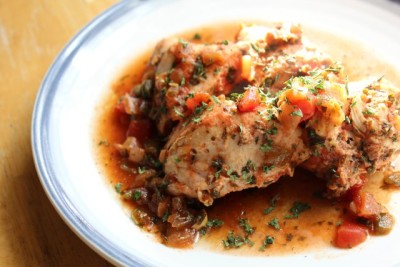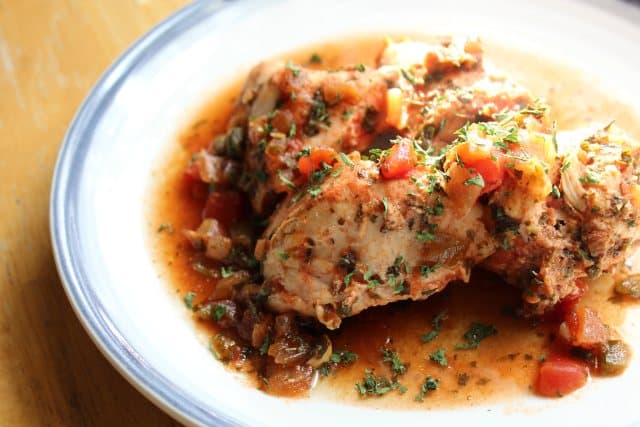 3. Slow Cooker Salsa Chicken by Strength and Sunshine
Okay, so this one doesn't technically go in your freezer, but it's so easy to make and transport in advance that it definitely deserves a spot in this list. Mix all of the ingredients except the chicken in with the salsa, package it all up, and bring it to a friend who could use a night off from cooking. Then, all they have to do is toss everything in the slow cooker! Easy!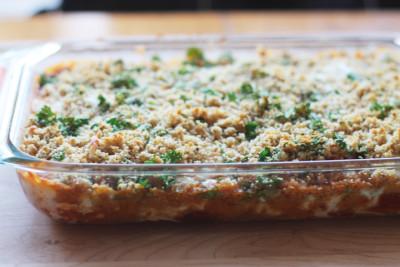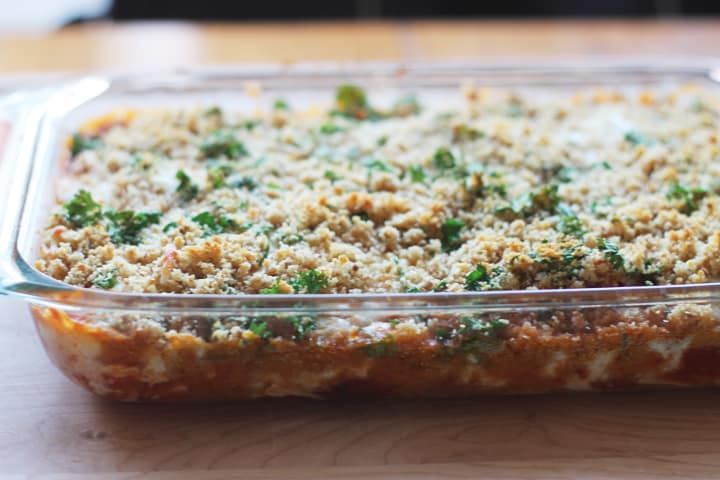 4. Chicken Parmesan Casserole by Thriving Home
I actually just made Chicken Parmesan the other night, and while it was delicious, it was a lot of work! Save yourself time on a busy weeknight without sacrificing the taste by preparing this freezer-friendly Chicken Parmesan Casserole in advance.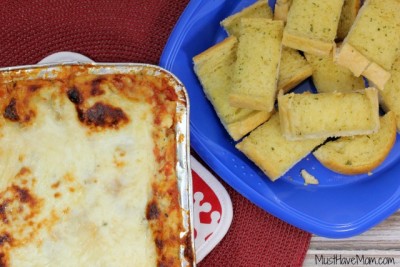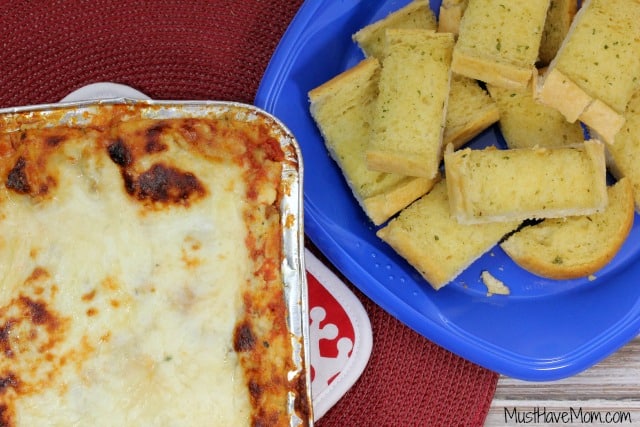 5. Easy Freezer Lasagna Recipe by Must Have Mom
Looking for yummy, healthy recipes to bring to a busy or grieving mom in need? You can't go wrong with this Easy Freezer Lasagna Recipe. Pair it with salad and garlic toast, and you have a meal any mom would be happy to receive.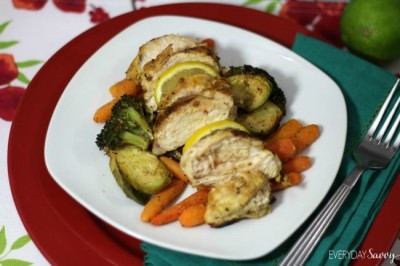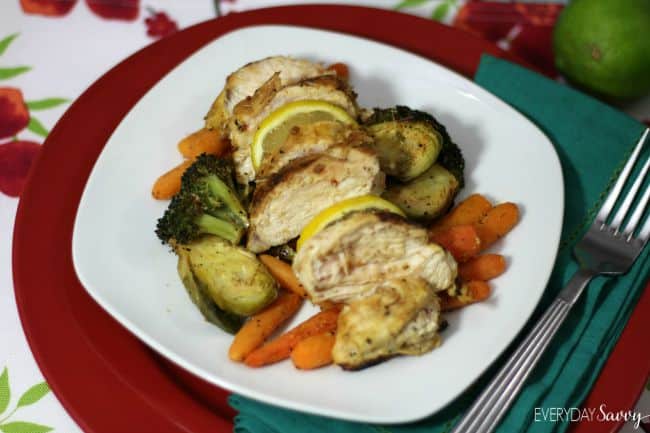 6. Lemon Dump Chicken by Everyday Savvy
Okay, so the name of this recipe sounds pretty gross, but it's not what you think. The "dump" refers to the fact that once you assemble all of the ingredients and freeze them in a freezer bag, all you have to do is "dump" the contents into the slow cooker and wait for dinner to be ready! It doesn't get any easier than that!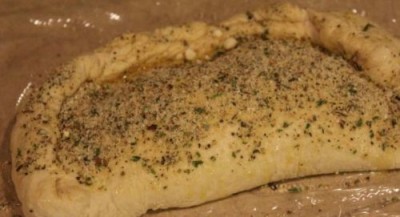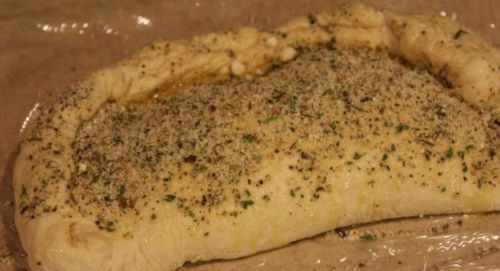 7. Pepperoni Stromboli Freezer Meal by Must Have Mom
When is the last time you made a stromboli? Have you ever? If not, add it to the list! This yummy stromboli recipe is easy, versatile and delicious. Fill it with any toppings you like or mix it up and make a bunch of different kinds. This quick and easy meal makes a terrific addition to any well-stocked freezer.
8. Turkey and Brown Rice Swedish Meatballs by Bren Did
Light and lean yet warm and comforting, this Turkey and Brown Rice Swedish Meatballs recipe is a great alternative to the traditional meatball. This is a great healthy recipe to try if you want something a little different from the same ol' same ol' recipes you find yourself making time and time again.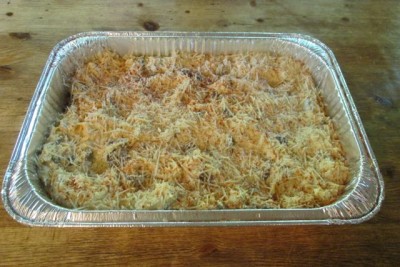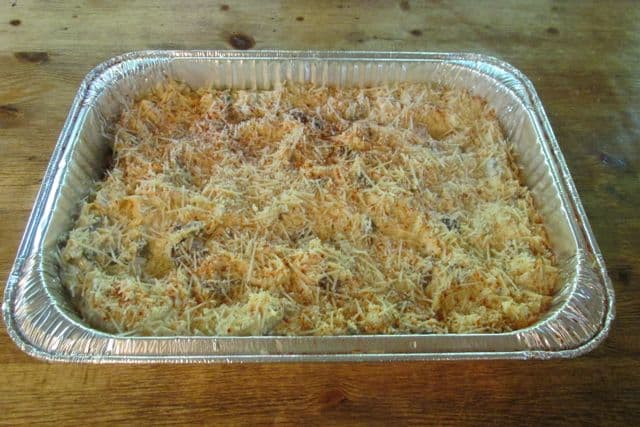 9. Chicken Tetrazzini by Family Savvy
Warm, comforting and delicious, Chicken Tetrazzini is an incredibly easy dish to prepare. Simply mix the ingredients, freeze and pull it out when you are ready to cook (or deliver to a friend). This post has plenty of great tips for making sure your casseroles never taste freezer burned as well (which is always a worry of mine!).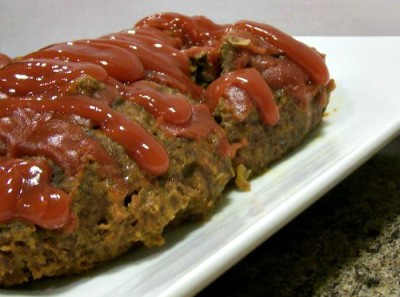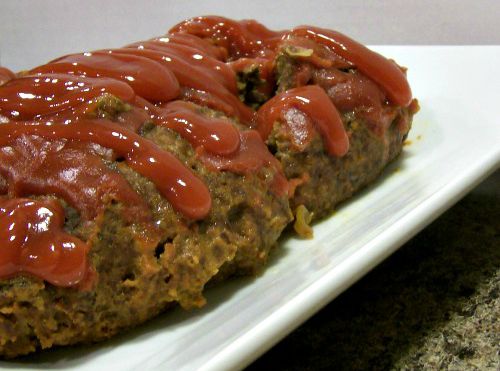 10. Easy Crockpot Meatloaf by Stockpiling Moms
The next time you hear a friend or fellow church member is hurting, don't let them suffer alone. This Easy Crockpot Meatloaf recipe, with it's hearty, down-home flavor, is sure to help comfort anyone in their time of need. Pair it with potatoes and corn for a meal that's just like momma used to make.
** Need more great meal ideas? Don't forget to check out 5dollarmealplans.com–where someone else will do your meal plans FOR you! (How awesome is that??) 
*affiliate link
Have you ever tried freezer cooking before? If not, what's stopping you?