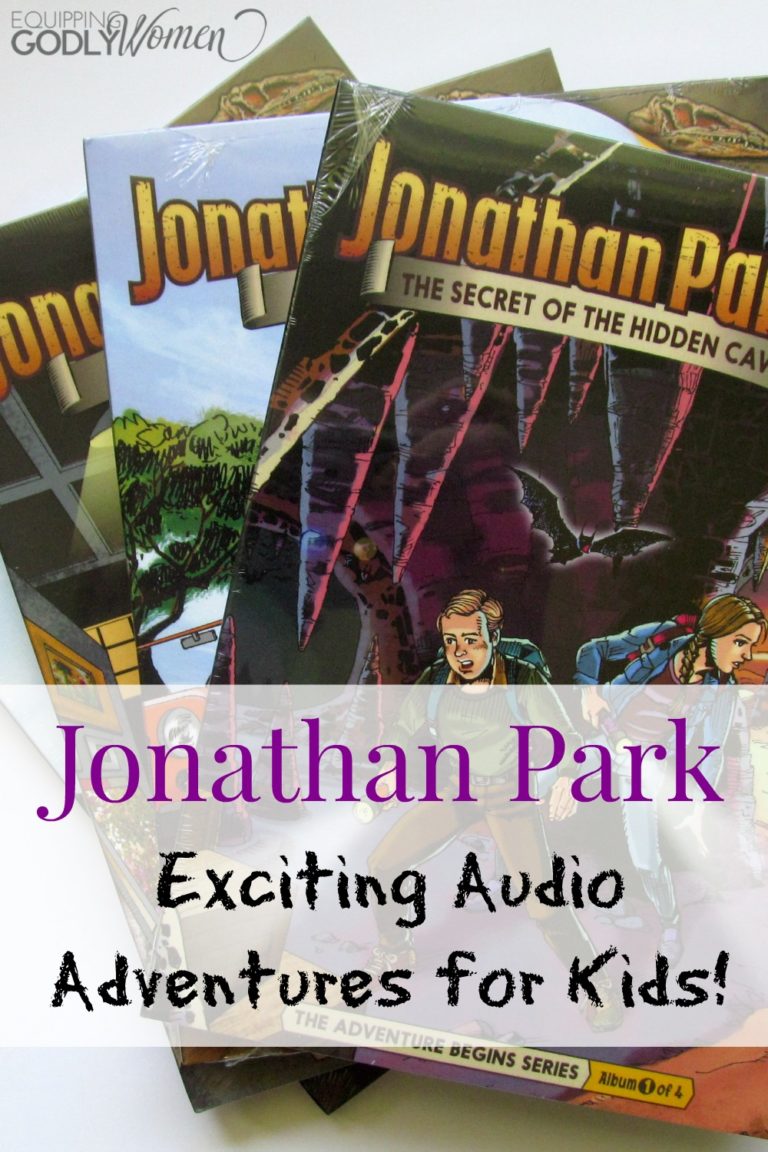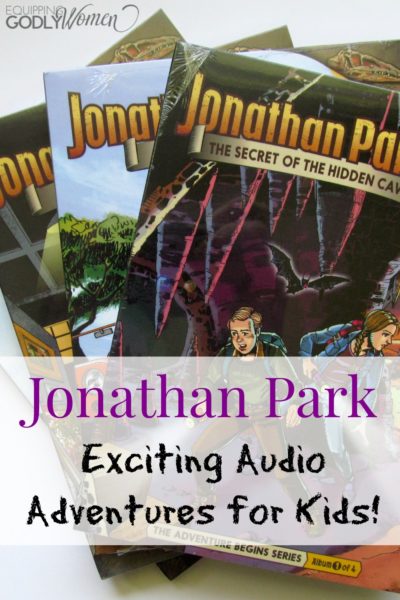 PinDo you ever worry about the kinds of things your children are watching on TV?
I don't consider myself an over-protective parent by any means, and I'm definitely not trying to raise my kids in a bubble, but sometimes I wonder.
I forget what a minority true Christians are. And I forget how easily other worldviews can slip in unfiltered. Where we least expect it. Like in cartoons.
Sesame Street had a character on one day named "Ms. Goodwitch"
The Paw Patrol pups do yoga in one episode
Mickey Mouse Clubhouse has witches and spells in a couple of episodes
There's a wizard on one episode (or more) of Dora, the Explorer
Both Scoobie Doo and Little Bear have been deemed "Pagan friendly"
Now, don't get me wrong, I do want my kids to learn about witches, spells, wizards, yoga, Paganism and all those sorts of things–but from me, not from a cartoon episode they watched while I was busy doing dishes in the other room.
That's why I was so excited when the creators of the Jonathan Park audio adventures series reached out to me about reviewing their product. If you're the parent, grandparent or Sunday School teacher of a child between the ages of 7-13 or so, you'll definitely want to check this out!
*This post has been sponsored by Jonathan Park and contains affiliate links, but all opinions are my own. Please see my full disclosure policy for additional information.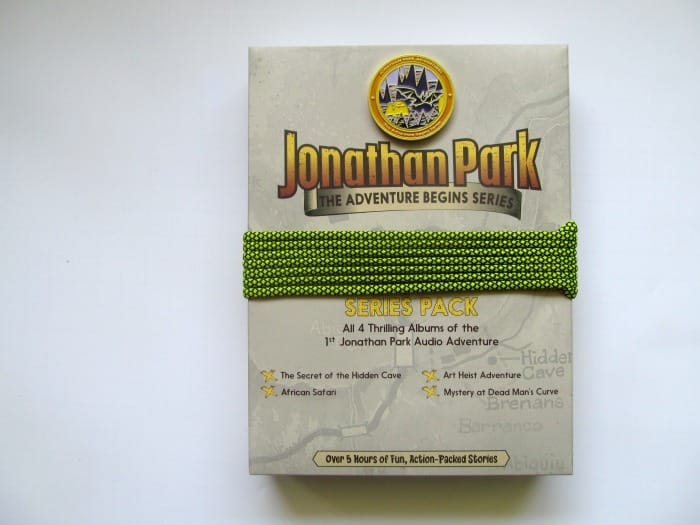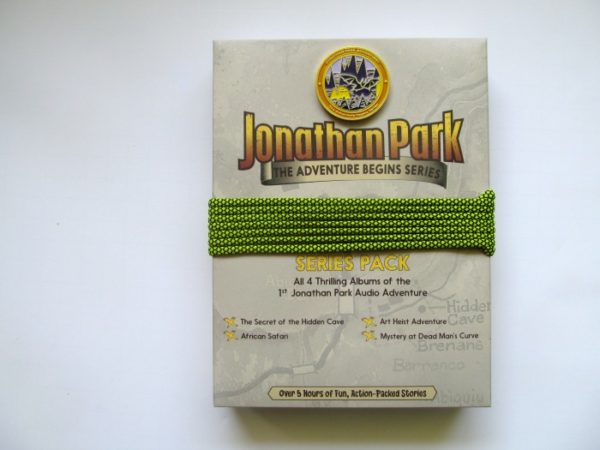 Pin
What is Jonathan Park?
Jonathan Park is an exciting audio series designed to help Christian children grow in faith.
When children (and grown-ups!) listen to these exciting, movie-quality audio stories, they not only are entertained, but they also come away with a wealth of knowledge that helps them support and defend the Christian faith.
Click the play button below to learn more and listen to a sample!
Who are the Jonathan Park Audio Adventures for?
The Jonathan Park audio adventures are perfect for older children ages 7-13 (or so). They're great for both boys and girls, though boys will likely find them especially appealing due to the fast pace and exciting adventures.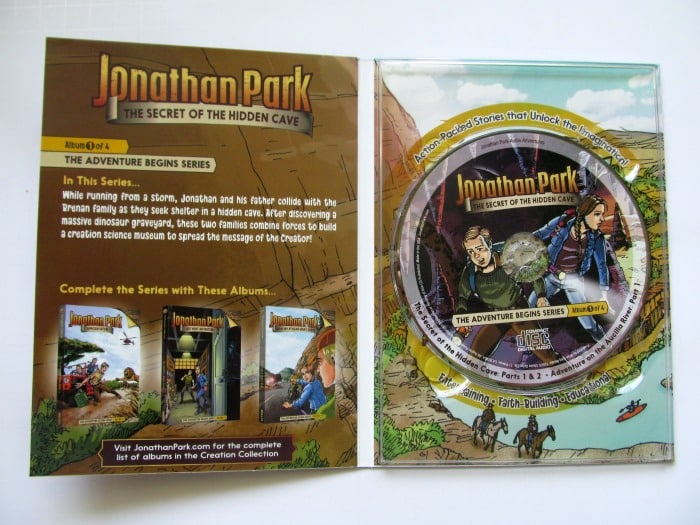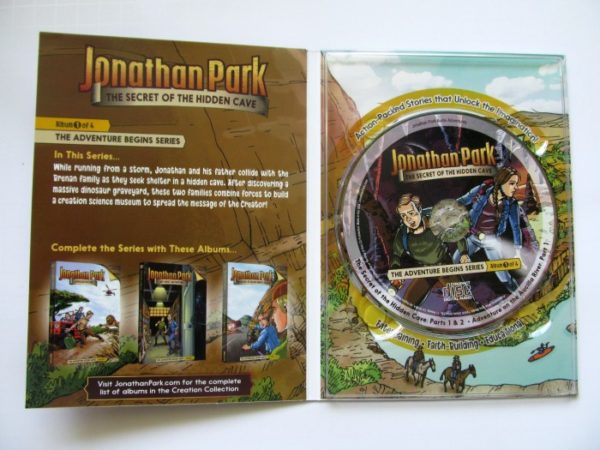 Pin
What We Loved About the Jonathan Park Audio Adventures
1. They promote Christian values and beliefs–without being preachy
Like I said at the beginning of this post, I worry sometimes about the values my kids are being exposed to when I'm not paying attention. With Jonathan Park, however, I don't have to worry. Everything is written from a solid, Christian worldview.
That being said, the series isn't preachy. It isn't some guy in your face saying "This is what you need to believe and why." The audio series simply chronicles a family and the way they respond–in faith–to the challenges they encounter. It provides an excellent example and tons of great lessons without going overboard.
2. They are exciting!
You might think learning facts about science and faith would be dull and boring–it's not! The series is truly like an exciting action movie for your ears. From torrential downpours to cave-ins to thieves to uncovering a dinosaur graveyard–there's a lot going on! Oh, and that's just in the first story…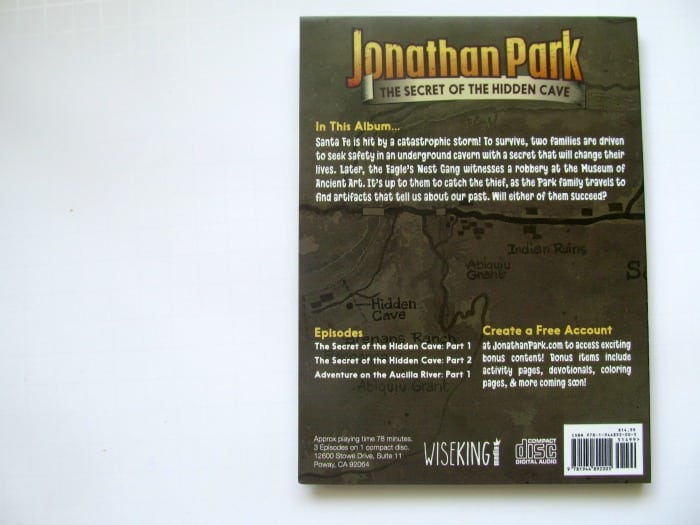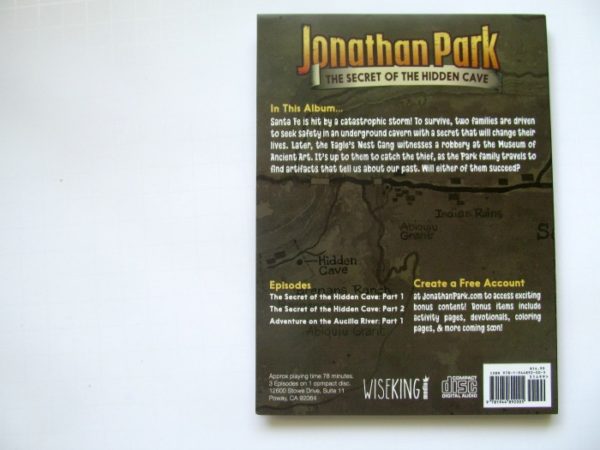 Pin
3. They are educational
The Jonathan Park audio adventures do a great job of teaching important information in a way that doesn't even feel like they are teaching anything. The facts are simply explained as a part of the story, through character dialogue. You and your kids will learn a ton without even realizing that you're learning!
Depending on the ages of your children, you may want to listen to the CDs as a family the first time through in order to get the most out of them, though. For us, because my son is only seven and enrolled in a private Christian school, he wasn't familiar with the Creationism vs. Evolution debate and a lot of it went right over his head at first.
It wasn't a problem to pause it and let him know what was going on–but it's just something to keep in mind.
4. They are really well done
If we're all being completely honest, I think most of us could admit that a lot of Christian media is kind of cheesy or not nearly as nice as its mainstream counterpart. Not so with Jonathan Park. These CDs are really well done.
The addition of the paracord and collector's coin is a nice touch, and there are even printable coloring pages, devotionals, puzzles, flash cards and more for kids can work on while they're listening. You can find them when you sign up for a free membership on the Jonathan Park website!
At $59.99 for a four-disc set, the price may seem a little high at first, but you get what you pay for, and you really do get a lot!
Each series contains four discs with over 5 hours of exciting audio, bonus paracord and defender coin, AND priority shipping is already included! (So that saves you a TON right there)
Whether your kids have a birthday coming up, you're planning an end-of-the-summer car trip before school starts or you want a fun and exciting way to supplement your homeschool science/religion lessons–Jonathan Park is a great choice.
Ready to get started? Click here to get your first Series Pack 1 and enjoy over five hours of action-packed fun that will equip, educate, and unlock your children's imaginations!