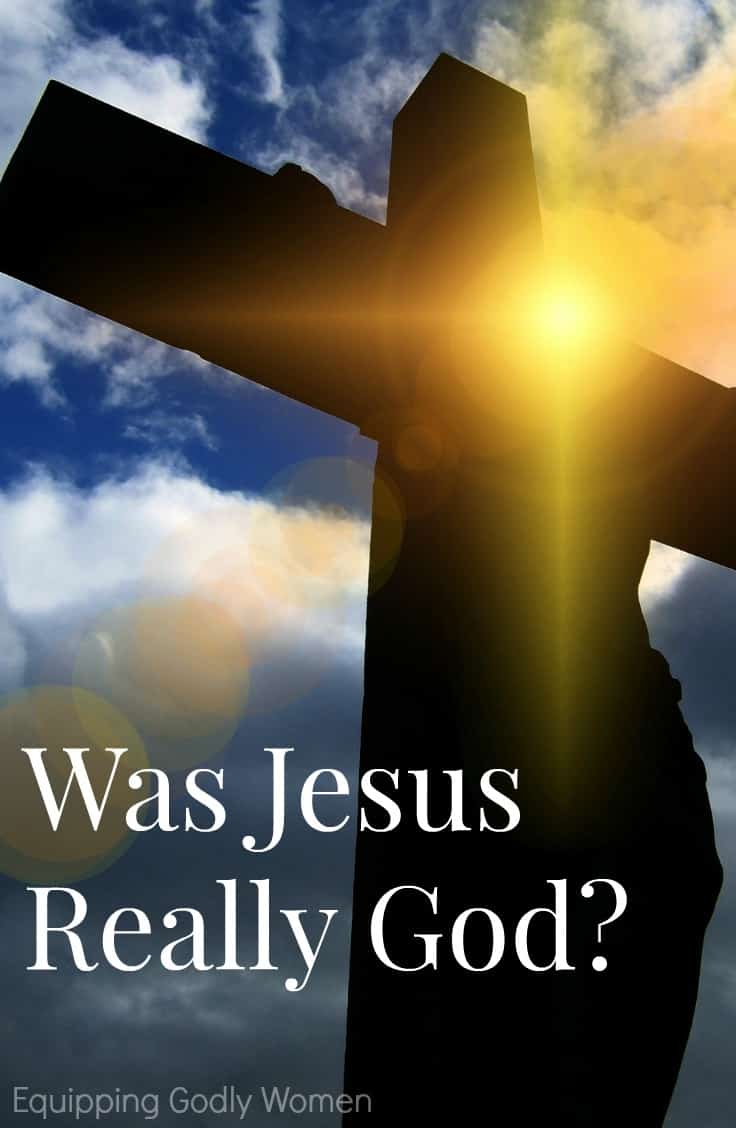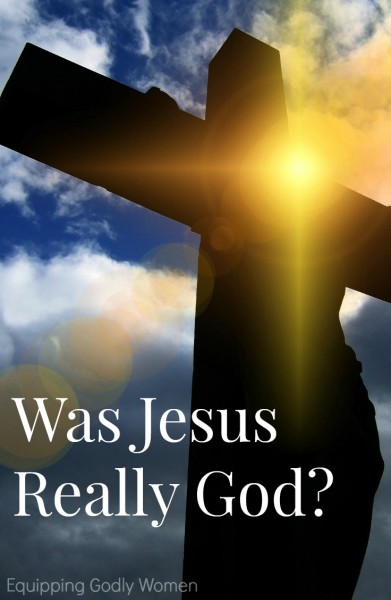 Pin
This is post seven in a series entitled Christianity: Fact or Fiction? Examining the Evidence you Need to Know. For an overview of the series as well as links to all of the posts as they publish, just click the link! *This post contains affiliate links. Please see my disclosure policy for more information.
It's one thing to prove that Jesus of Nazareth really did exist and that he really did die and rise from the dead. It's quite another to then make the leap to claim that Jesus really is the one and only son of God. And yet, it's a very bold claim that Christians make every day.
Was Jesus really the son of God? How do we know for sure? Is it even possible to know for sure?
When it come down to it, there are five different stances we could take:
Jesus never existed.
Jesus existed, but he certainly didn't consider himself God. The church made that part up later.
Jesus existed and said he was God, but he was delusional.
Jesus existed and said he was God, but he was lying.
Jesus really is God.
We have already shown evidence that Jesus of Nazareth did exist; today we'll look at the remaining points.
Did Jesus Consider Himself to Be God?
You've probably heard people say that Jesus wasn't the Son of God–just a good teacher, or maybe even a prophet. I suppose it's understandable how some people could think that these days, but it sure isn't what Jesus thought. While Jesus was usually pretty cryptic in much of the things he said, from reading the Scriptures, it is abundantly clear that even if he wasn't the Son of God, he sure thought he was!
When Jesus came to the region of Caesarea Philippi, he asked his disciples, "Who do people say the Son of Man is?"

They replied, "Some say John the Baptist; others say Elijah; and still others, Jeremiah or one of the prophets."

"But what about you?" he asked. "Who do you say I am?"

Simon Peter answered, "You are the Messiah, the Son of the living God."

Jesus replied, "Blessed are you, Simon son of Jonah, for this was not revealed to you by flesh and blood, but by my Father in heaven."

–Matthew 16:15-17
The Jews who were there gathered around him, saying, "How long will you keep us in suspense? If you are the Messiah, tell us plainly."

Jesus answered, "I did tell you, but you do not believe. The works I do in my Father's name testify about me, but you do not believe because you are not my sheep. My sheep listen to my voice; I know them, and they follow me. I give them eternal life, and they shall never perish; no one will snatch them out of my hand. My Father, who has given them to me, is greater than all; no one can snatch them out of my Father's hand. I and the Father are one."

–John 10:24-30
Was Jesus Crazy?
Anyone can claim to be God, though. After all, some people today do genuinely think they ARE God. And then we get them the mental help they need (hopefully).
So, was Jesus crazy?
While we can't really have a psychologist travel back in time to give him a thorough psychological evaluation, psychologists have examined the Gospels to see what they could surmise. And the picture they've found is completely normal. Jesus had regular emotions. He wasn't paranoid. He didn't have other grandiose fantasies or claims.
Plus, Jesus didn't just claim to be God for no reason. He backed up his claims by forgiving sins, healing people, driving out demons, and predicting his own death and resurrection. In fact, some might claim it'd be crazy to assert that he WASN'T God–given all the evidence…
Was Jesus Lying?
Alternately, perhaps Jesus was lying. He wasn't really the Messiah; he just wanted people to think he was. Yet, when we look at all of the prophesies that point toward the Messiah, Jesus fits the unique blueprint. And these are things that Jesus never could have arranged for or faked himself.
Scholars don't agree on the exact number of prophecies Jesus fulfilled simply because the very nature of prophecies makes them vague so you can't really count them. But one thing is for sure: Jesus uniquely fulfilled them! Here are just a few examples:
Jesus was born in Bethlehem
He was born of a virgin
He was a descendant of Abraham
He was rejected by one of his followers
His garments were divided by casting lots
His bones were not broken
He rose from the dead
He ascended into Heaven
and many, many more.
These articles give hundreds of more examples:
According to ChristianAnswers.net, the odds that Jesus could have fulfilled only eight of the prophesies are 1 in 100,000,000,000,000,000. And as you can see from the links above, there were a lot more than eight prophesies. So either Jesus got REALLLLLY lucky, or all signs truly do point to him as being the Messiah.
If Jesus wasn't lying, others weren't lying about him, and he wasn't crazy, that leaves us with only one option: He truly was the son of God. And while that might be incredibly difficult to believe, honestly, I think that explanation makes the most sense of all.
*This post contains affiliate links, which means if you make a purchase, I may make a small commission at no additional cost to you. Thank you!
Resources
Fascinated and ready to learn more? Here are a few great resources that will help you do just that. 
The Case for Christ by Lee Strobel
The Case for the Real Jesus by Lee Strobel
Bible Prophecies Fulfilled by Jesus
354 Prophecies Fulfilled in Jesus Christ