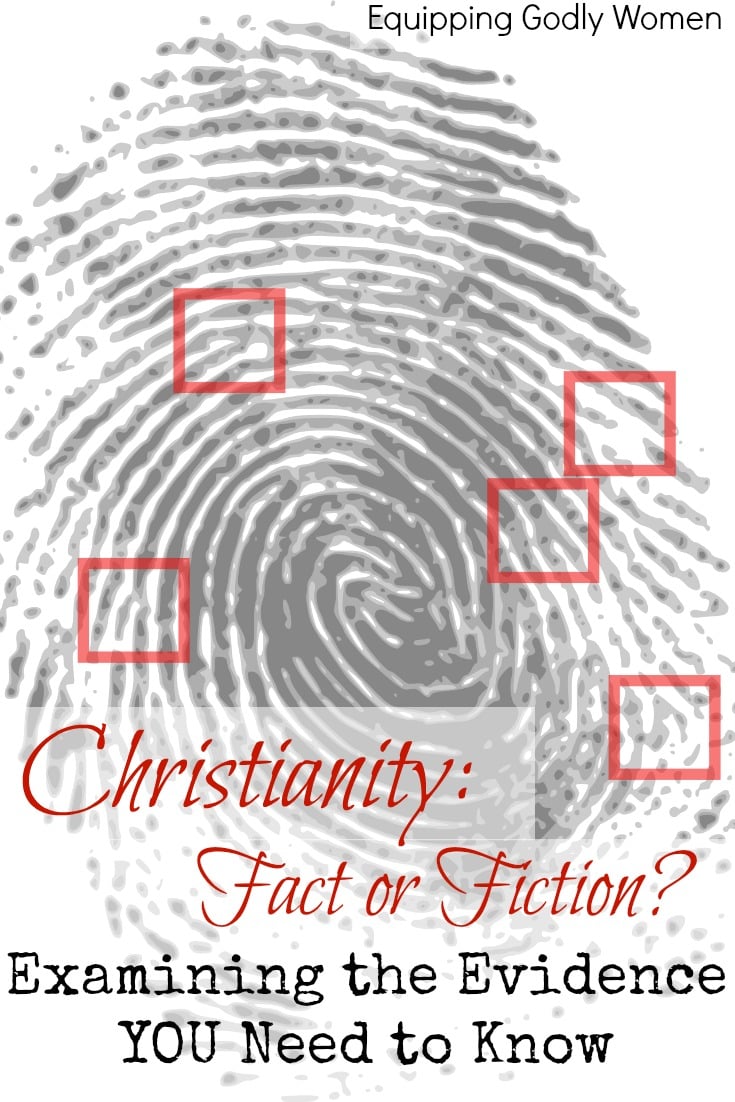 Suppose I told you that cell phones give you cancer. Not that they emit a small amount of something that maybe, possibly, might someday harm you a little, but that if you use your cell phone you WILL get cancer. How would you respond?
Would you stop using your cell phone? Would you just take my word at face value and smash your phone right then and there? Would you completely adapt to a cell-phone free life just because I said so? Remember, I'm not a doctor. Just your friendly neighborhood Christian blogger. So–would you listen?
I'm guessing you wouldn't. I'm guessing you would probably give me a funny look, wonder where my marbles went (which I obviously lost), and ask me why I think this or what proof I have. You would want to know if I had a good reason behind my claims or if I'm simply off my rocker.
*By the way, that's just a hypothetical example. No need to smash your phones (that I know of). Don't worry!
So my next question is–if you won't do something as relatively simple as give up your phone because I said so, how can you expect other people to believe in Jesus just because you say so?
A phone giving you cancer–that's believable. Our phones probably do have a harmful effect on us that we don't know about. But God being born in human form to a virgin, performing miraculous signs and wonders, dying, rising from the dead and ascending to Heaven where he still lives today? That's much more difficult to believe.
My Faith Journey
Personally, I've never really had any difficulty believing in Jesus. Like I shared in the introduction to my Protestant and Catholics belief series, Christianity has always been an important part of my life–ever since I was very young. I accepted Jesus as my personal Lord and Savior at an early age, I grew up in a Christian family who attended church multiple times a week, and I graduated from a small, conservative Bible college. To say Christianity has had an important role in my life is a pretty big understatement.
Pretty much my entire family and most of my friends are Christian, and as a result it's never been something I've had to struggle with. I almost take it for granted. But, I know for many people, it simply isn't that easy. And really, I don't blame anyone for struggling with it! Christianity is full of difficult concepts that take more than a little faith to believe.
That's why this series is necessary.
Factual Evidence for the Gospel
Did you know that there is actually a wealth of solid, factual evidence that supports the Bible as being true? Really! There are tons of reasons why we can believe that Christianity is true!
The problem, however, is that most of us don't know these reasons. Not only does this leave our faith weaker, but it prevents us from effectively telling others about the Gospel as well, since we lack any sort of compelling argument.
Why should people take your word that Christianity is true? Because your Sunday School teacher said so? Because your experience says so? Because the Bible says so? That's just a book written and passed down by man, remember? The truth is, if you expect people to listen to you when you share your story about Jesus, you need to give them a logical reason to do so. And this series will help you do just that.
The first time I read Lee Strobel's The Case for Christ, it really opened up my eyes to all of the solid, factual evidence we have for what we believe. Christianity isn't just a set of stories. It is the well thought-out and logical conclusion to a wealth of solid evidence. I hope that by the time you finish this series, you feel the same way.
*This post contains affiliate links. For more information, please see my full disclosure policy for details.
The Purpose of this Series
Whether you are a Christian, you're definitely not a Christian, or you aren't sure what you believe–and whether you are firm in your convictions or full of questions–there are certain facts about Christianity and about Jesus that you need to know. This series is intended to present you with those facts.
If you aren't sure about Christianity, I hope this series will answer any questions that you have and show you that there really ARE a TON of facts that support Christianity as more than a myth, story, or exaggeration, but the most logical and persuasive answer that the evidence demands.
And if you are a Christian, I hope that this series really strengthens your faith and that it equips you to go out and help others to find and strengthen their own faith as well. After all, the world is full of people who are searching, and it is up to YOU to have the answers they need.
Topics This Series Will Cover
Each Wednesday for the next two months, I'll be bringing you a new and interesting post CHOCK FULL of the fascinating, life-changing evidence you need to know. Here are the topics I plan to cover. I will add links as new posts are published.
*Have an additional idea you don't see listed here? Email me!
June 10th – Jesus: Historical Figure or Modern Fairy Tale?
June 17th – The Bible: Reliable Evidence or Just a Bunch of Stories?
June 24th – How Do We Know the Right Books Made it Into the Bible?
July 1st – Was the Bible Reliably Preserved?
July 8th – Did Jesus Really Rise from the Dead?
July 15th – Was Jesus Really God?
July 22nd – Six Common Objections to Christianity
July 29th – The Role of Faith in Belief
August 5th – Why Christianity Matters
Honestly, I can't even tell you how excited I am about this series. I find apologetics fascinating, and I can't wait to share what I've learned with you as well. It's going to be good!