For the first year or so of my son's life, he was very, very clingy and refused to go to anyone but me. As a result, going out for a traditional date night was pretty much out of the question for quite some time. (The one time we DID try to go out, we got the call to come get him before the food even arrived…)
Luckily for us–and for you!–it is possible to have a fun and romantic date night without even leaving the house. Whether your children are little, you don't have a sitter or money is tight right now–you no longer have an excuse. Here are 16 at-home date night ideas you and your honey are sure to love!
*This post contains affiliate links. See my full disclosure policy for details.
1. Have a Video Game Marathon
For a fun and energetic date night, bust out the old video games and enjoy some friendly competition. Work together to complete the levels, or battle it out for a prize of your choosing.
2. Watch a Movie
Of course, if you're tired after a long day of caring for a fussy baby, date night doesn't have to be complicated. Why not pop in movie you both love and snuggle up on the couch with some popcorn? My husband and I watched this movie recently, and it was really good!
3. Go Online Shopping
Do you need to finish your Christmas shopping? Do you have a birthday coming up? Do you just love shopping? Shop from home right from your computer. Get another item crossed off your to-do list, have fun pretend shopping for items you could never afford, or have a contest to see who can find the most ugly and ridiculous items possible!
4. Snuggle Up Under the Stars
Or, if it's a warm night, why not take the party outside? Snuggle up on a blanket in the backyard and enjoy the stars. The peace and quiet will be so relaxing.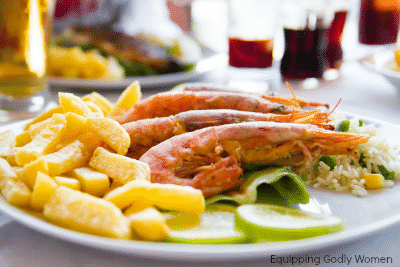 5. Cook a Fancy Dinner Together
Tired of eating chicken nuggets and corn? Feed the kids early, and save the fancy dinner for you and your sweetie after the kids are in bed. Steaks, lobster, lamb chops… make it as much of a feast as you can afford! Don't forget dessert as well.
6. Have a Picnic Indoors
Sure, a picnic at the park would be nicer, but sometimes as parents, you just have to make do. Spread out a blanket on the living room floor and enjoy all your favorite finger foods. It'll be fun!
7. Get to Know Each Other All Over Again
Remember back in your dating days when you could talk and get to know each other for hours and hours? Even if you knew all the answers to each others' questions, those answers have probably changed. Get to know each other all over again with a book like this one: 1001 Questions to Ask Before You Get Married. Your answers might just be eye-opening.
8. Play Cards
My husband and I used to play the card game, Speed. It's a very fast moving game that requires very little time or set-up, and it's perfect for two players. If you don't know how to play, click here to find instructions for how to play Speed.
9. Read to Each Other
Reading is very relaxing–even more so when you read to each other. Snuggle up in front of the fireplace if you have one, pull out a book you will both enjoy, and take turns reading aloud to each other. If you're looking for a good book recommendation, I highly recommend this one–it's a must read for every married couple! I just read it myself lately, and it was phenomenal!
10. Take a Bubble Bath Together
If your bath tub is big enough, a couple bubble bath is the perfect romantic at-home date night idea. If it's on the small side, you could take turns giving each other a bath or just take a shower together. Don't forget the bubble bath kit for ultimate relaxation!
11. Play Couples Minute to Win It
This is one at-home date night you could actually do with just the two of you OR with friends. If you've seen the show, you know how it works. This article by The Dating Diva has several great Couples Minute to Win It Game Ideas for you to try.
12. Write Out Your Bucket Lists
You may be stuck at home tonight, but you won't be forever. What do you hope to do someday? Make your lists and compare them.
13. Recreate Prom Night
I don't know about your prom, but mine was absolutely awful. I wish I would have known my husband then so I could have gone with him instead. Since I can't–the next best thing is to recreate prom night at home! Dress up in your fanciest clothes, put on great music, and slow dance in the living room all night long!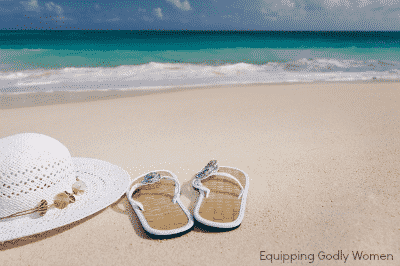 14. Take a Virtual Vacation
No money or time to take a real vacation right now? Why not take a virtual one? Paula offers all the details on how to have a romantic virtual vacation here.
15. Have a Make-Out Party (for two, of course)
When's the last time you and your husband really kissed? Not a quick peck on the cheek as one of you rushes out the door, but really kissed? If it's been too long, it's time to fix that. Cut right to the chase and have a make-out party! (You're married. It's allowed.)
16. Sing Karaoke
You don't need to go out to a bar to sing karaoke. Just look up some karaoke hits on YouTube. Take turns belting out your favorite tunes or serenading each other with cheesy love songs. Singing into a is brush optional, but highly recommended. 🙂
When's the last time you had an at-home date night? How many of these 16 ideas have you tried already? Which would you love to try next?