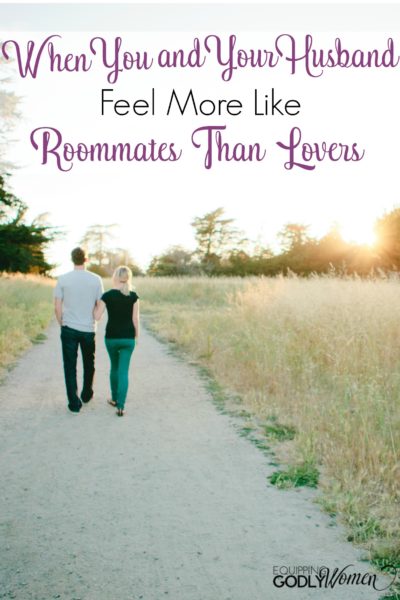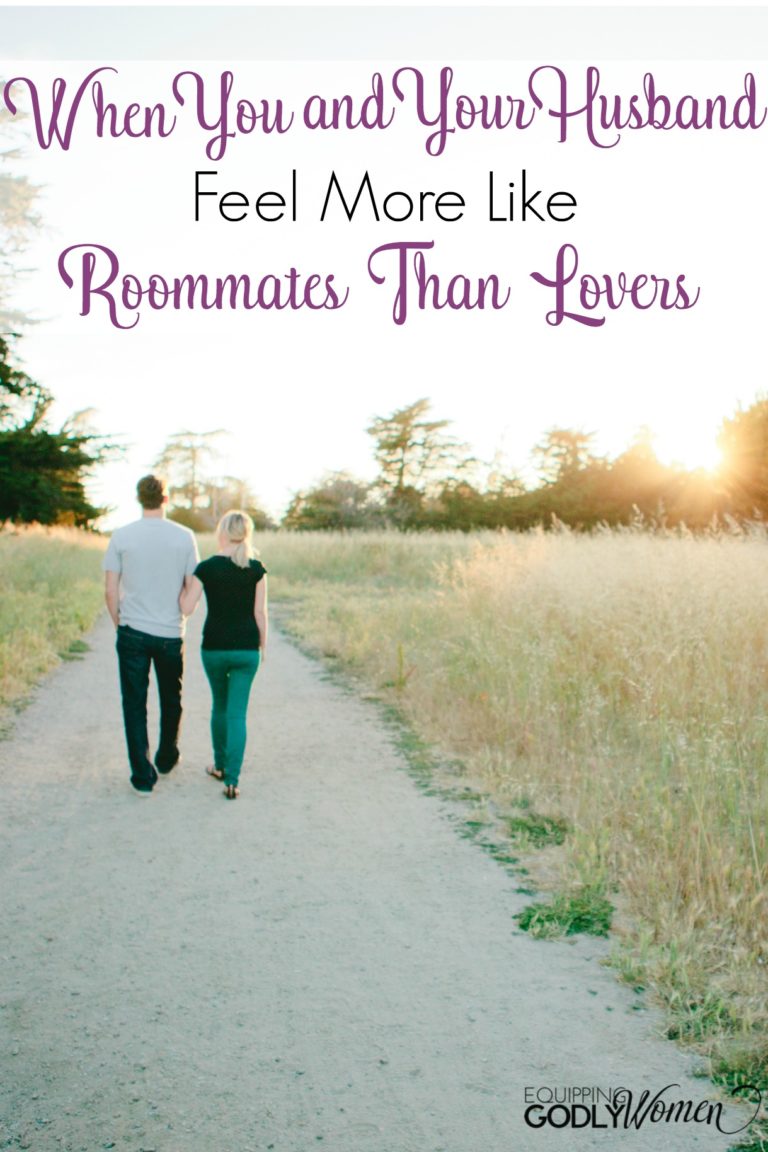 "We're like two ships passing in the night…"
It's a phrase I hear surprisingly often when couples are talking about their interactions with one another.
In other words, you coexist around each other. When it comes down to it, there's not much space or even desire for intimacy. You're not "in the mood."
Does it describe your marriage?
It's easy to coexist when your life is full, whether with babies and sleep deprivation (because finding time for romance when your children are little is HARD!) or older kids and their accompanying activity schedules. You and your spouse might even make a pretty good team. But what about not too far down the road (it's really not), when your kids are grown, and it's just you and your man, night after night? The divorce rate for empty nesters has been rising steadily.
Some marriages don't even make it to the empty nest stage. When partners aren't getting their intimacy needs met within the marriage, it becomes all the more natural to slip into infidelity. Yes, even in Christian marriages—I'll bet you can name a few yourself.
This is why it's a strong conviction of mine and my husband's to fight for our marriage — even when we're busy and exhausted.
If you're getting a little nervous about where your marriage is or where it's headed, don't worry. It's never too late to change course and work towards intimacy.
If you're not okay with being "just roommates," there are two things you must work on constantly in your marriage relationship.
1. Cultivate Your Most Important Friendship
When I think back to when my husband and I were first getting to know each other, we always wanted more time together. While there was certainly attraction going on from day 1, it was wrapped up in shared experiences, conversations and laughter way before we started dating.
We've been very close friends now for over 13 years. And we frequently like to note to one another how much we still enjoy hanging out with each other!
I think there's a misconception out there that good friendships "just happen." But whether it's with your husband or someone else, there are several key components in the relationships that have to be in place continually:
While you don't have to do everything together and share every interest, you should have something that just the two of you enjoy. My husband and I love interesting food and travel. We try to enjoy these experiences together and create new memories as often as possible—an overnight away from the kids once or twice a year is a goal. And when we can't get out, we'll watch food and travel shows!
When life is crazy busy, you have to prioritize these kinds of experiences. Put them in your calendar regularly, and protect them fiercely.
*Not sure what to do? Check out these 25 fun and frugal date night ideas. 
Maybe you're not naturally chatterboxes, and that's fine, but you can't have an intimate friendship without at least some communication. And I'm not talking about how the kids are doing and what your calendar looks like; I'm talking about fun and interesting dialogue that draws you closer to one another. Maybe that's analyzing your favorite food and travel show ;), or maybe it's in response to some fun and interesting questions like these conversation cards.
Again, it takes prioritization in your heart and in your schedule to make these kinds of conversations happen.
Hopefully if you're doing the first two things well, then this will come naturally. If you're feeling too much like distant roommates, then lighten up and have some fun!
This post has lots of ideas to help you do just that: 10 Ways to Make Your Marriage Fun Again
2. Create Sizzling Romance
I'll be the first two admit, it's hard to feel sexy when my abdomen has been stretched out by three pregnancies and I get reaaaaally excited about the idea of uninterrupted sleep. What's more, we're both under a lot of pressure from the stage of life we're in, so putting forth the effort to be romantic can sound exhausting.
But it's really not that hard. It just takes a little forethought and everyday discipline to working more romance into the relationship.
I hate the following scenario: It's late and night, we haven't connected all day, and then all of a sudden we should throw our clothes off and be swept up in passion? My husband knows I ideally need foreplay for ideally, um, all day to "be in the mood." But at the same time, I know I can get myself more in the mood by getting my flirt on.
All it takes is a little gesture like a suggestive text, a wink, or a long kiss when he walks in the door. Then the tone is better set for us to connect.
*Related: 10 Ways to Make Your Marriage Fun Again
 I'll admit, this was super uncomfortable for me when I was a newlywed, and actually still is sometimes! I think it's easier to just assume our partner should know what we like and don't like and vice versa. But even if you've been married for a long time, this is an area that you have to talk about pretty frequently!
But trust me, it's so worth it. You will continue to grow in your intimacy and strengthen your marriage over the years if you keep talking about sex in a safe and shame-free environment with one another.
Related post: 5 Christian Sex Tips for a Stronger, Healthier Marriage
At certain points in our relationship, adventure has meant traveling or relocating across vast distances. At other points, it has meant making encountering a new experience in our own home. We've had to face fears, insecurities and disappointments, but because we did it together, we were brought closer together, in the most romantic way.
I like to think this word sums up what I love about our marriage relationship, whether we're talking about friendship or romance. The adventure should never stop. Don't hold back from doing daring things together!
**Related: How to Celebrate National Husband Appreciation Day
When it comes to your marriage and avoiding being just roommates, would you strengthen your friendship, your romance, or both?